Frank Lloyd Wright Museum, Rockford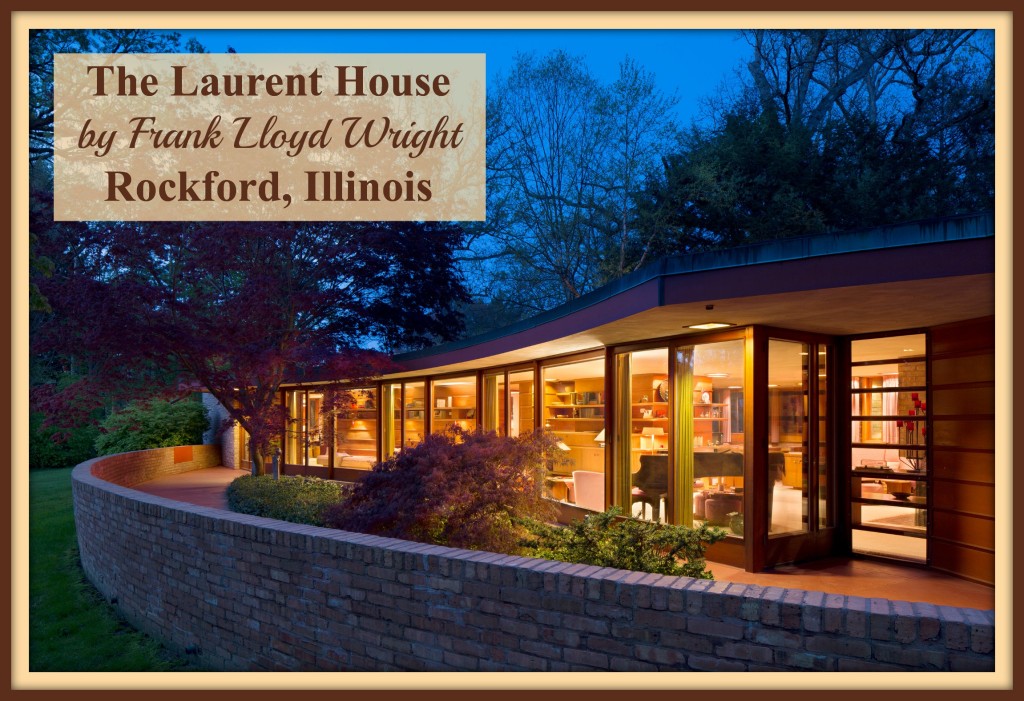 Today's grand opening of the the newest Frank Lloyd Wright museum, the Kenneth & Phyllis Laurent House, coincides with Wright's 147th birthday on June 8. The 1950s home, which is listed on the National Register of Historic Places, has undergone a thorough restoration process over the last year, preserving the home and its original Frank Lloyd Wright furniture.
Located in Rockford, Illinois, the museum continues the region's dedication to art, history and cultural attractions. "The building is unique in that it has been continually occupied by the original owners, and contains not only furnishings designed by the architect, but many personal items of the owners. In other words, it is a complete work of art," says restoration architect John Eifler of Eifler & Associates Architects.
This is the first and only home Frank Lloyd Wright ever created for the use and comfort of a person with a disability and is a significant addition to the museums that honor Wright's vision. Wright considered the home one of the 38 best works of his career. He designed it for Kenneth Laurent, a disabled, wheel-chair-bound World War II veteran.
Frank Lloyd Wright Laurent House Opening Weekend Tours
The grand opening festivities began today with a ribbon cutting ceremony and a series of tours. The weekend continues with tours offered Saturday and Sunday, June 7 and 8, beginning on the hour, every hour from 11 – 3 p.m.
Tours depart from Midway Village Museum, 6799 Guilford Rd., Rockford.
Admission is $15 per person. Advance ticket purchases are required through laurenthouse.com.
Regular Tour Schedule at the Frank Lloyd Wright Laurent House
The museum will continue to offer tours the first and last weekend of every month.
Regular tours will depart from Midway Village Museum at 11 a.m., 1 p.m., and 3 p.m. each day tours operate.
Admission is $15 per person and tickets must be purchased in advance at laurenthouse.com.
This tour is not recommended for children under age 8. Group tours (groups of 4 or more) are available by reservation.
The Laurent House was built decades before the Americans with Disabilities Act, far ahead of its time. Guests with disabilities should contact Juli Braken at 815.987.1676 for special accommodations to allow them to park at the Laurent House for tours and events.
For more information about Rockford, Illinois and the Laurent House, visit these sites.
• Rockford Convention and Visitor Bureau, https://www.gorockford.com
• Anderson Gardens, https://familytravelsonabudget.com/uncategorized/anderson_gardens/
• Discovery Center Museum, https://familytravelsonabudget.com/illinois/discovery-center-museum-rockford/
• Volcano Falls, https://familytravelsonabudget.com/attractions/volcano-falls/