Pet friendly Trips: Complete guide to Dog friendly road trips
This post may contain affiliate links. Click here to see what that means.
Family travel with dogs is becoming more popular, especially dog friendly road trips.
Leash free dog parks are popping up along highways, like the new Benson Dog Park on I-95 in central NC which make pet friendly trips easier since these parks are dog friendly spots!
But, before you head out on vacation, it's important to make sure you prepare properly for a dog friendly road trip.
And the best place to start is by confirming that you've actually booked pet friendly hotels.
Even if a booking site says that a hotel is dog friendly, I recommend you call before travel to confirm policies have not changed. Dog friendly vacations start with dog friendly hotels and campgrounds!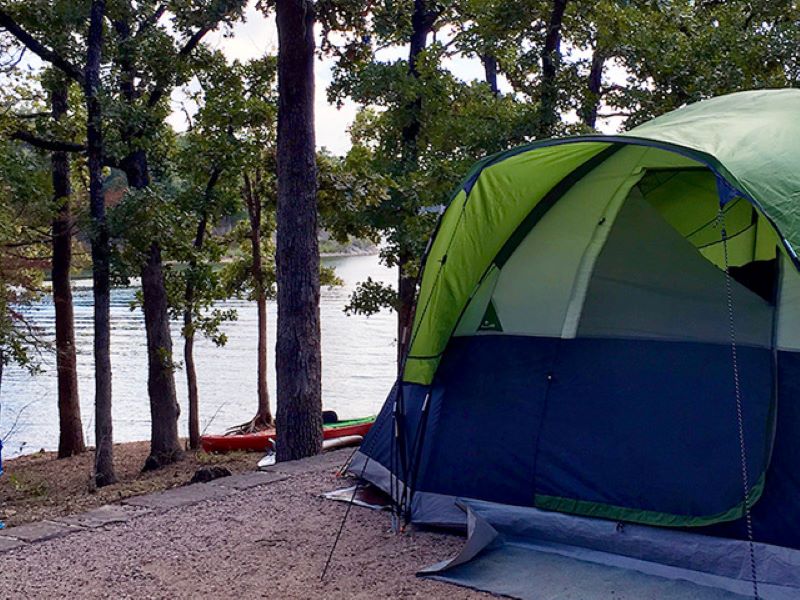 Find the best campgrounds in the United States — including the best PET FRIENDLY campgrounds for your summer vacation!
Pet Travel Prep: Take a dry run!
Not every pet has the temperament for a road trip. If your dog freaks out whenever you get near the car, maybe a road trip isn't a good idea and you should consider a pet sitter instead.
To learn your pet's temperament for a dog friendly road trip, use these tips:
Take your pet on a long car drive — is he having fun or is he panicked?
Take your pet places that help them develop "social skills" like a local dog park, pet friendly stores (like Lowe's Home Improvement and pet stores), and for walks in busy communities.
Spend the night at a friend's house, so to speak. If your pooch can handle an overnight stay in a non-familiar house, he can probably handle a hotel stay.
Your pet is family! Pet-friendly accommodations are available at every Red Roof Inn. Book Now!
If your dog barks at every new noise, it might also help to try to break that habit. Barking dogs don't make good hotel neighbors.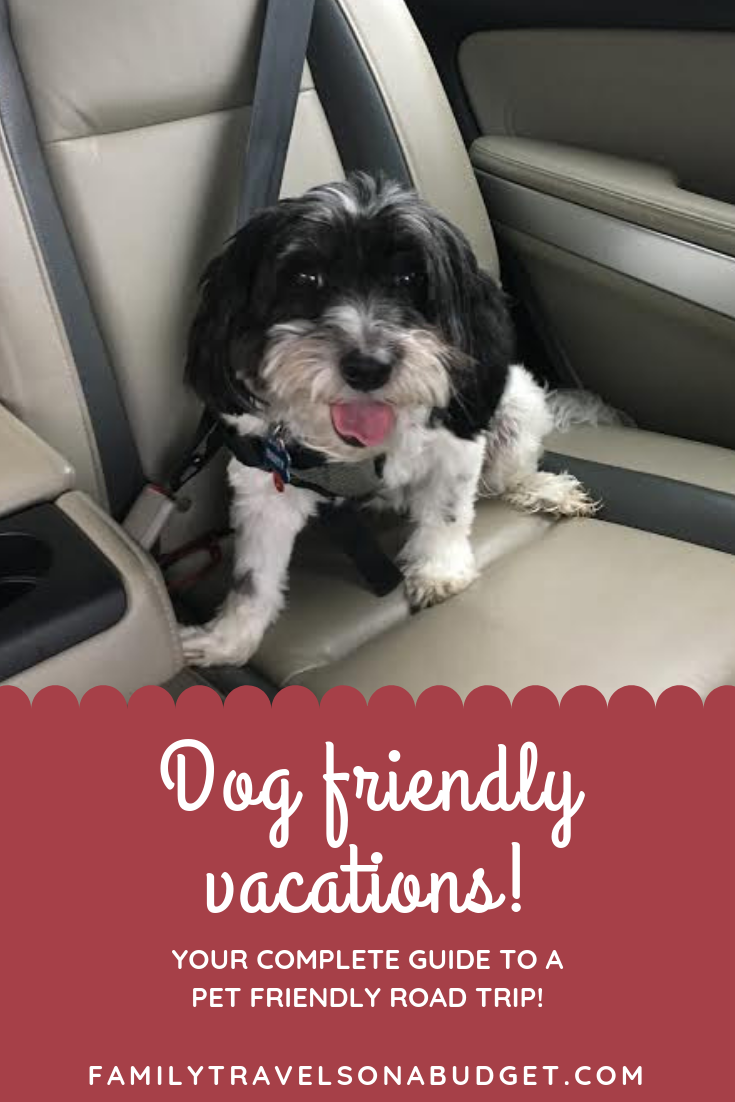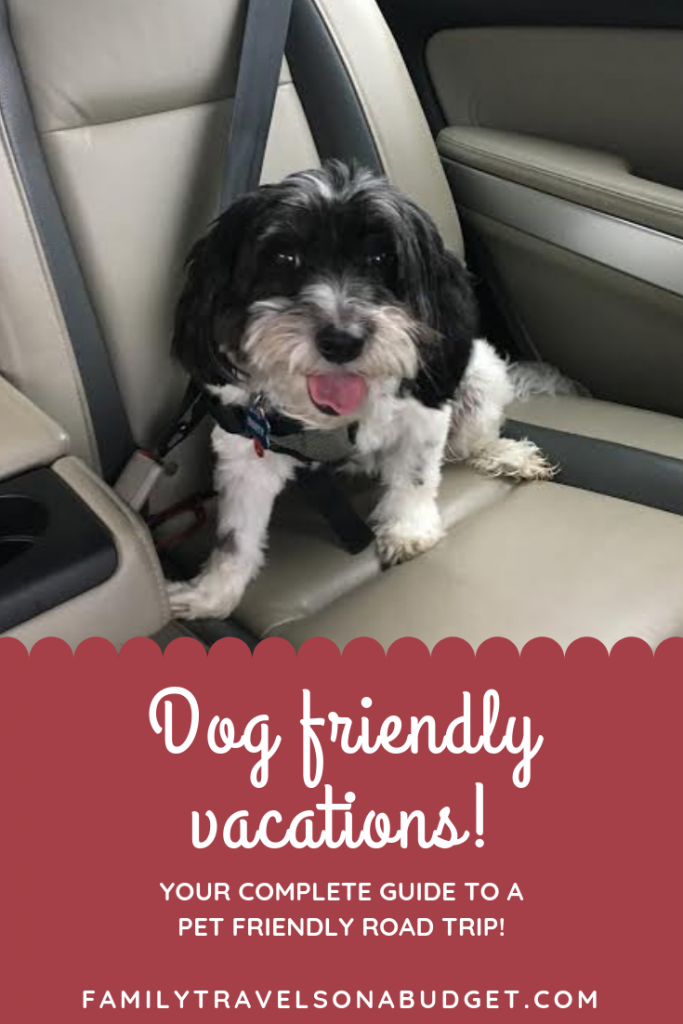 Things you need for dog friendly road trips
Once you determine that your dog is pet friendly road trip ready, make sure you have everything you need to travel with a dog.
1. Dog Vaccination Records
If you'll be staying at a hotel and/or kenneling your dog at any point in your trip, you'll need proof that vaccines are current.
The rabies vaccine is pretty much universally required (for domestic travel with dogs and international travel) and must be current. Bordetella vaccine is often required, especially when boarding dogs. And proof of worming is required to return to the US from most foreign countries.
In the unlikely event that your dog bites another dog or a person, you'll want proof of rabies vaccine, too. Even if your sweet pup isn't normally a biter, the stress of travel could cause unexpected behavior.
Further, if your dog becomes sick during travel requiring an emergency vet visit, having vaccination records will help. So, carry a copy of your dog's vaccine records as well as your vet's phone number when you travel.
Take an extra step if you'll be traveling internationally or for an extended time, and get a veterinary health certificate confirming your dog's vaccination records and general health for travel.
2. Car Safety harness
I have an adorable rescue pup who weighs only 18 pounds. She's a cuddly lap dog, very tiny.
But, when she tries to sit on my lap while driving, I am not as safe a driver as I could be.
For example, once when I drove down the street to a neighbor's house (don't judge, it was rainy), I didn't strap Daisy into her harness. She climbed into my lap and propped herself up on my left arm to look out the window — not safe at 15 mph. Definitely not safe at 70 mph!
Needless to say, Daisy gets strapped in with her dog safety harness for the car whether I'm headed to the neighbor's house or taking a road trip to the lake. After all, dog friendly road trips should be safe!
Daisy is a Houdini! She broke free from the first THREE harnesses we bought! Learn from my mistakes (and my dog's stubborness) to make sure your dog car harness is effective as a dog seat belt.
The best dog car restraints will:
Adjust at multiple points — both shoulders and both sides of the abdomen,
Secure firmly into the seatbelt to keep her from being free to roam (while still allowing her to lie down),
Have a wide shield in the front that tapers and fits around the legs.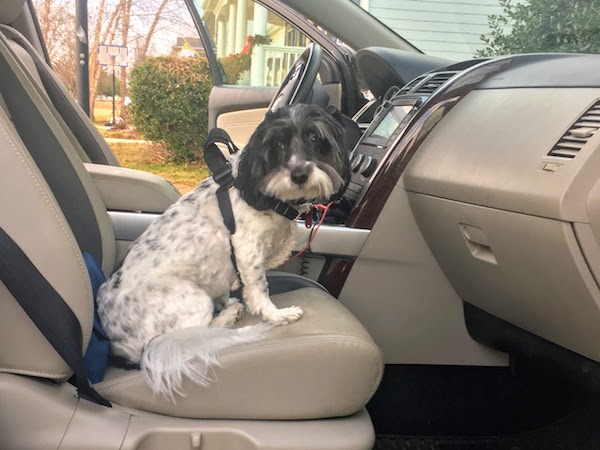 3. Dog car crate
Some dogs do better in a crate with bedding and water available. Dogs who are crate trained or who like to "cocoon" in small spaces will probably travel better in a travel crate.
If you're staying at a hotel and the dog will be left there alone, a crate also keeps Fido contained and the hotel room safe! Some hotels only allow crate trained dogs to stay in the room without their humans.
Tips for getting the best dog crate for car travel:
Get one large enough for your dog, but not too large,
Get a crate with a waterproof bottom tray made of plastic so it's easy to clean if needed,
Consider a crate with wheels and handle for easy transport through the hotel (even if Fido walks on a leash, it's easier to pull a crate than carry it!)
4. Collar and leash
I highly recommend  reflective, quality dog collars for dog friendly road trips.
Reflective collars make your dog more visible when walking at rest areas, in hotel dog walk areas and along city streets. For dogs who like to tug, a reflective dog harness that gives you more control over your pup might be a better choice.
Be sure your dog's rabies tag and ID tag are firmly attached. Instead of an address, put your cell phone number on the back of the tag. Your address won't help on vacation six states from home!
It's also a great idea to have your dog microchipped. Every year, hundreds of dogs make their way back home thanks to the information provided with microchips.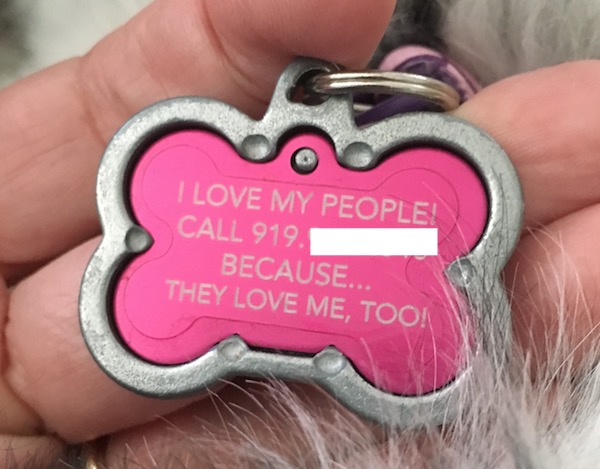 Likewise, a strong, reflective leash will provide added security for both of you on long walks.
If your dog "spooks," a strong, reflective dog leash will keep him close.
I used to use a retracting leash that allowed my dog to roam a little further from me, but she has wrapped that lead around my ankles and gotten further away than is safe. Most vets recommend against using retractable leashes for a preferred lead of 5′ long or less.
At Red Roof Inn, you stay happy and pets stay free! Book Today
5. Bedding
A comfortable dog pad is essential for crated dogs on pet friendly road trips.
But, a dog bed will help a dog riding in a harness to feel more secure as well. Here are some unique dog beds to consider, depending on your dog's size and needs:
At the very least, a towel or blanket will give your dog a sense of place. If your car has leather seats, a blanket will help keep your pet cooler in summer.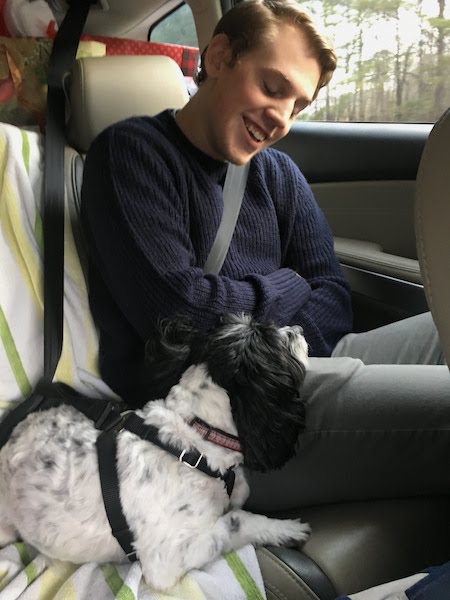 6. Pet First aid kit
Prepare for the unexpected when taking dog friendly road trips to keep your pet safe during travel.
Pet first aid kits include essentials for small emergencies to clean cuts and cover them without pulling dog's fur, tick removal items, among other things.
This pet first aid kit also includes a medical handbook, so you can help your pet quickly even if you don't have internet access.
7. Prescription medications
Just like their humans, some dogs need daily medication.
Carry your pet's medications in their prescription containers. If they get sick and need emergency vet care, having the labeled medications will make it easier for an emergency vet to care for your pup.
Daisy's beloved vet, Dr. Laurel Causby, adds:
I like the idea of a complete typed list of meds, too, if an emergency visit is necessary. This could be packed in the emergency kit and would need to be updated regularly. This list should have contact info for your home veterinarian, also. This way an emergency vet can contact the home vet for refill authorizations, recent test results, etc. This has been helpful in our practice if there is a lifelong or chronic medical condition being treated.
She also says if you anticipate needing a vet during your travels or if you'll be gone for several weeks,
Research local veterinarians at the travel destination. For older pets or pets with lifelong diseases or chronic conditions, you do not want to be scrambling to find a veterinarian when something arises!
8. Food and water
Pack your dog's regular foods for travel.
Vacations are more stressful for pets than for people (most of the time), so don't change foods just before travel. Pack your dog's regular food and stick with it.
Likewise, have water for your dog and provide opportunities to drink every couple of hours. If your dog pants heavily during travel, provide water even more often.
Collapsible food and water bowls are easy to store in the pocket behind the seat. Get one large enough for your pet's needs! We keep a collapsible water bowl in all our vehicles, so even if we're just out and about in town with the dog, we have an easy way to give her a drink.
If you'll be hiking, taking long walks or going to dog parks, I highly recommend a portable pet water bottle. I truly believe this is one of the most helpful items for a pet friendly road trip. We use ours on boat outings or when kayaking with the dog, too!
9. Bring your dog's favorite toys
When packing for a pet friendly road trip, pack toys for the dog like you would pack toys for a toddler. Dogs have their favorite toys, and they bring comfort!
My Daisy is a chewer! We carry a Nylabone for her to chew on, especially in new situations. We also carry her favorite ball and her tug rope. Having her favorite toys makes her feel secure wherever we go.
Every Red Roof Inn is Pet-friendly. Book Now and bring the dog!
10. Other essentials for dog friendly road trips
Consider the things you'll need for your specific dog friendly road trip destination. What will you be doing? What supplies does your dog need?
We spend a lot of time on the water. Daisy wears a dog life vest when we go boating just in case there's an accident. We keep her on a short leash on the boat since there are no seatbelts.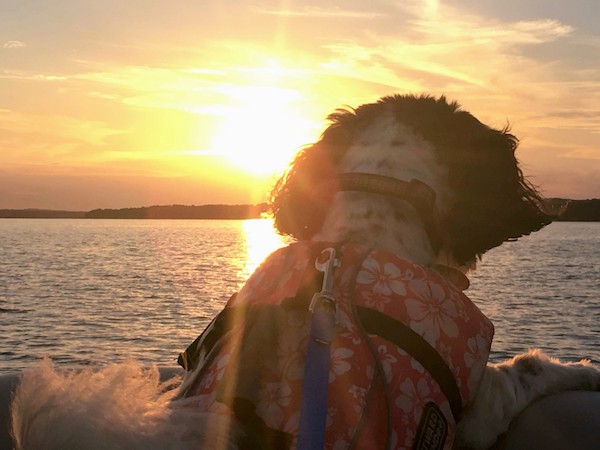 You might also need: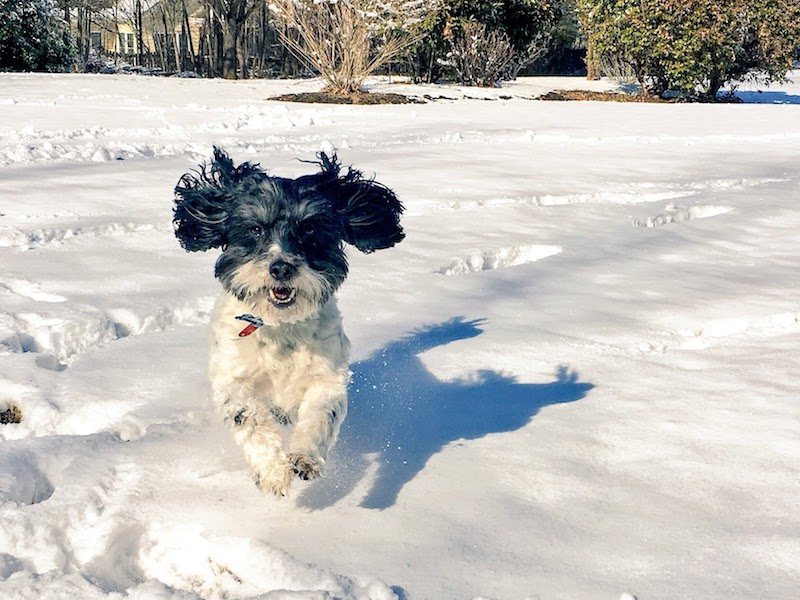 More travel planning tips for dog friendly road trips
We hope this list of travel essentials for dog friendly road trips help you plan a great vacation with your furry friend. Each item in this list is geared toward keeping your dog safe and happy on vacation.
Other articles you might like as you plan pet friendly travel are: