Culpeper, VA restaurants (so many delightful options)
Culpeper is a small town with a big city food scene. Culpeper, VA restaurants have the same quality and variety you expect in a big city with the attention to detail a small restaurant can provide. Great food, friendly service — Culpeper delivers!
If you're the foodie type traveler, add Culpeper, Virginia to your list of places to visit. You won't regret it!
Downtown Culpeper, VA restaurants
When visiting downtown Culpeper, VA, you're sure to find a restaurant for whatever food you crave! Here are my favorites, starting with breakfast!
Raven's Nest Coffee House serves locally roasted coffee and other libations (yes, even cocktails) in an eclectic, inviting setting where people are encouraged to gather and relax.
They also serve a variety of breakfast sandwiches, quiche, pastries and treats, most made on site and sourced from local providers. For a quick bite or a relaxing morning catching up with friends, the coffee, food and friendly service here are hard to beat. Open daily, 7:00 a.m. to 6:00 p.m.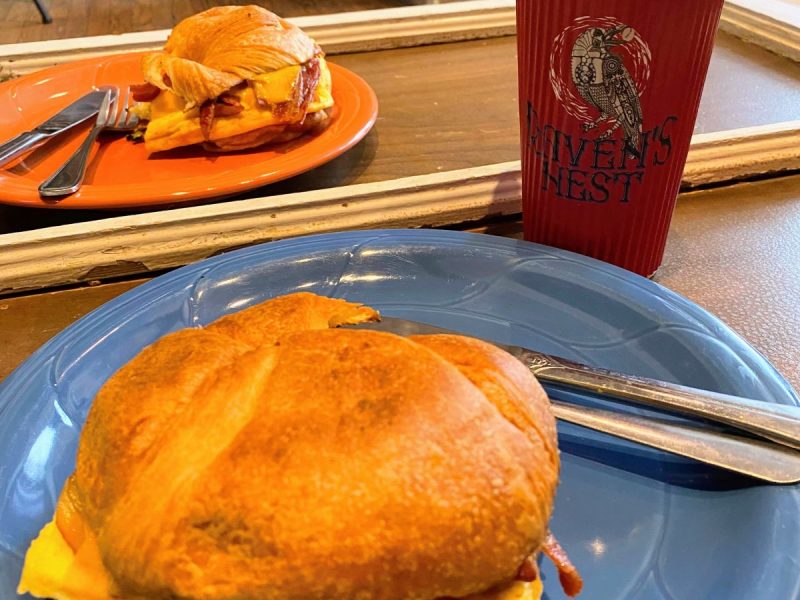 Neat name, eh? Well, it turns out that 18 grams of ground coffee makes the perfect espresso… and the people at 18 Grams Coffee Lab are fairly obsessed with that perfect cup!
This bright, airy restaurant with a minimalist design serves great coffee and a variety of seasonal epicurean toasts, healthy breakfasts, sweet treats and house made pastries. The Belgian monte cristo is phenomenal — sweet, savory, salty and satisfying!
The restaurant is just a block away from East Davis Street near the train depot. It's a great spot to grab breakfast before you catch the train. Open daily from 8:00 a.m. to 5:00 p.m.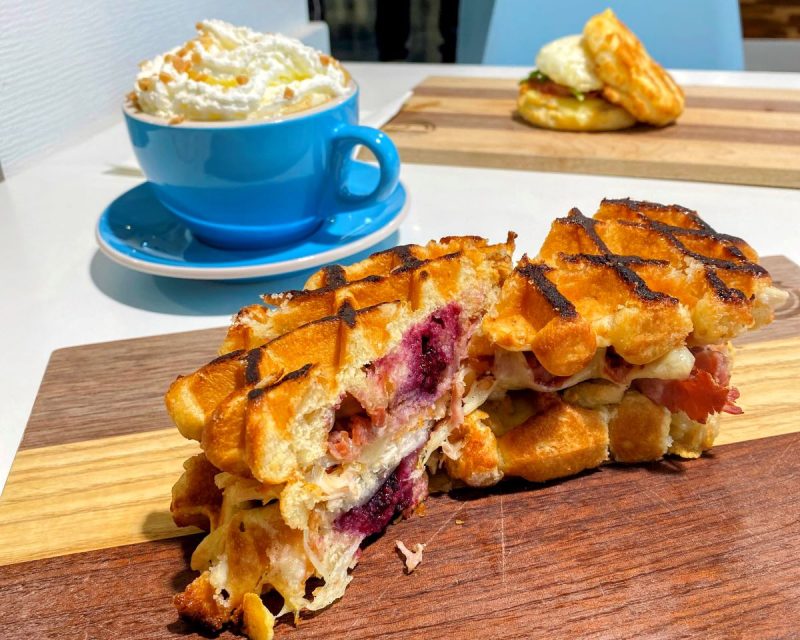 Frost Cafe, 101 East Davis Street
It seems every small town has its local diner, and Frost Cafe at the corner of Davis and Main is exactly that for Culpeper.
The moment I saw this Culpeper, VA restaurant, I thought of the shops along Main Street at Walt Disney World. Inside and out, Frost Cafe nails the nostalgic diner vibe. And, the classic diner menu? It's great, too. I recommend the biscuits and gravy, even if you don't see it on the daily menu.
Open daily from 7:00 a.m to 8:00 p.m.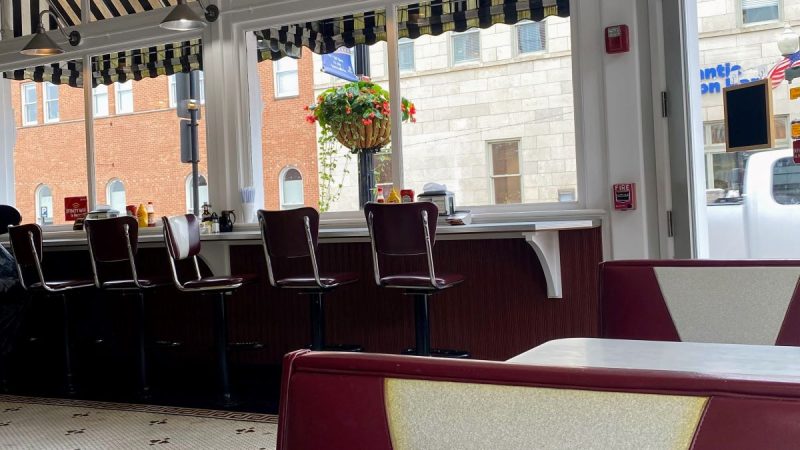 Grill 309, 309 South Main Street
As the locals say, Grill 309 is not the place to go for health food. But, for tasty meals you'll really enjoy, it's hard to beat.
I met owner, James Laughorn, when I went to Grill 309 for lunch. He is clearly enthusiastic about the menu, and also for making sure guests at his Culpeper restaurant have a great time.
The restaurant is bright and open, but also cozy. The chalkboard wall, which lists daily specials and other fun facts, is a homey touch. For instance, did you know that American cheese was actually invented in Switzerland?
I didn't fact check it, but it's on the wall.
As to food, Grill 309 serves award-winning burgers and creative cocktails, as well as an amazing array of shareable apps and fun desserts. We enjoyed the beer cheese sauce with chips, tzatziki with pita, the beer cheese chicken sandwich — breaded chicken breast, with bacon and beer cheese on a pretzel bun, and the deep fried Twinkie a la mode.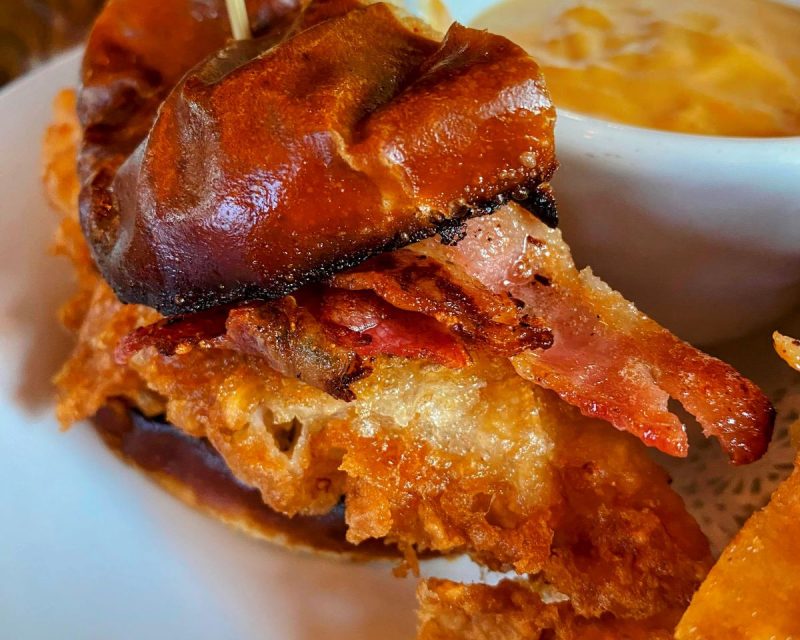 The deep fried Twinkie tasted a lot like funnel cake with ice cream. I planned on taking just a taste, but I ate it all. So good!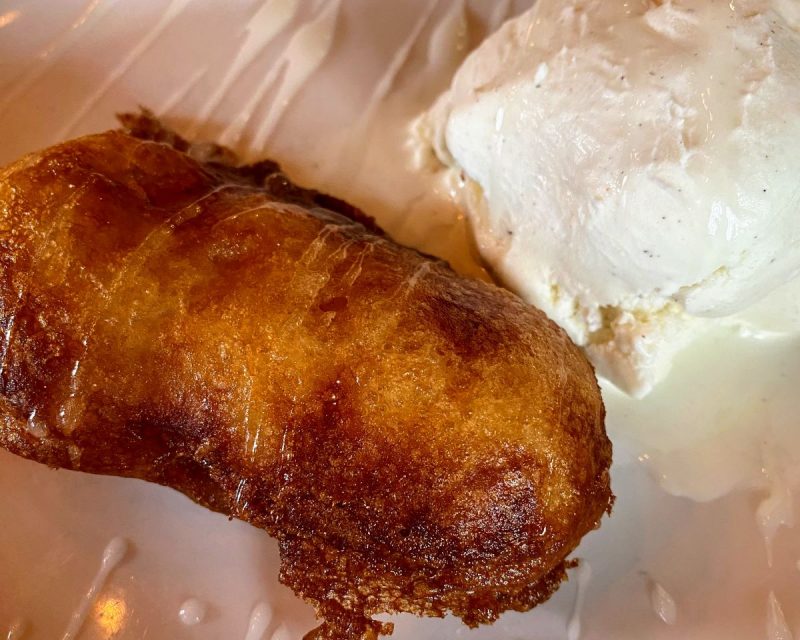 Yes, we were stuffed after lunch. And yes, we enjoyed every single bite! It's like going to the fair without huge crowds. Speaking of fair food, Chef James says much of the inspiration for the menu comes from the fair, like the doughnut burger and the double grilled cheese burger.
Grill 309 is open daily for lunch and dinner, as well as brunch on weekends. Check their site for exact hours.
Pinto Thai, 179 East Davis Street
Pinto Thai is a family-owned restaurant on East Davis Street in downtown Culpeper serving authentic Thai cuisine, fun beverages and cocktails. They serve bubble tea!
The restaurant's exposed brick walls and bright decor are as inviting as the food is delicious.
Offering an extensive menu of Thai cuisine, there's something to satisfy every palate. We enjoyed the chicken potstickers appetizer, a large portion great for sharing. The main dishes, we had cashew chicken and a mild General Tso's Chicken, also came as generous portions, presented beautifully.
The menu is quite large! If you have trouble deciding, check it out online before you go.
A neat aspect of Pinto Thai is the robot butler who brings dishes to the table. If traveling with kids, have them sit facing the kitchen so they can watch the robot work! It's fun!
Pinto Thai is open daily for lunch and dinner from 11:00 a.m. to 10:00 p.m. with weekday lunch specials from 11:00 to 4:00 p.m.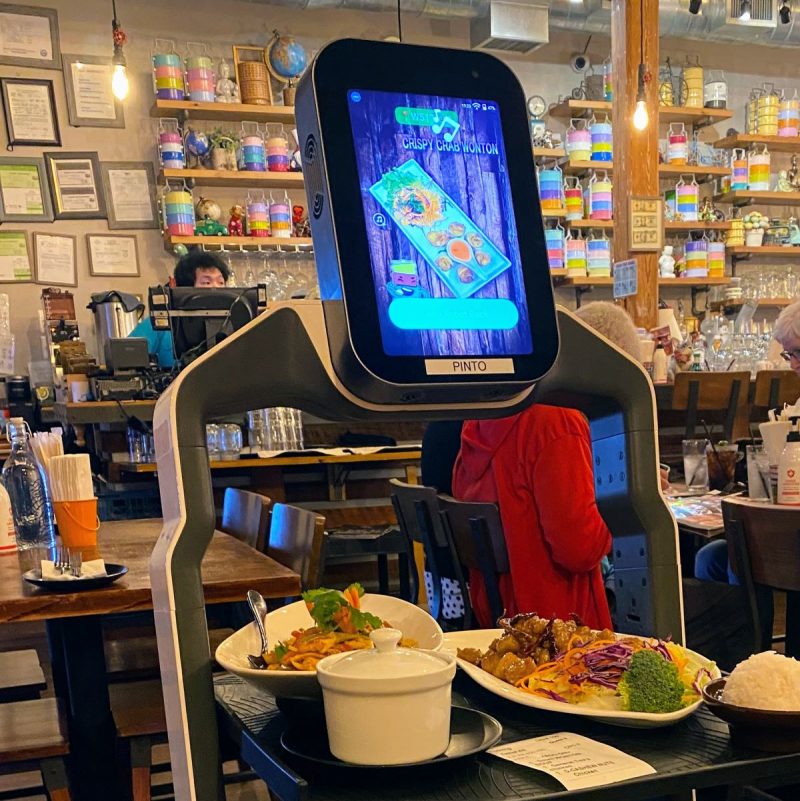 In 1995, Chef John Yarnall moved his restaurant, "It's About Thyme," from Philadelphia to Culpeper, and it's been an East Davis Street staple ever since.
If you're looking for a more upscale Culpeper, VA restaurant, this might be the one. Serving European fare, the restaurant has a strong European vibe. There is limited outdoor seating as well.
The restaurant is open Wednesday-Saturday for lunch and dinner, and Sunday from noon – 4:00 p.m. Reservations are recommended.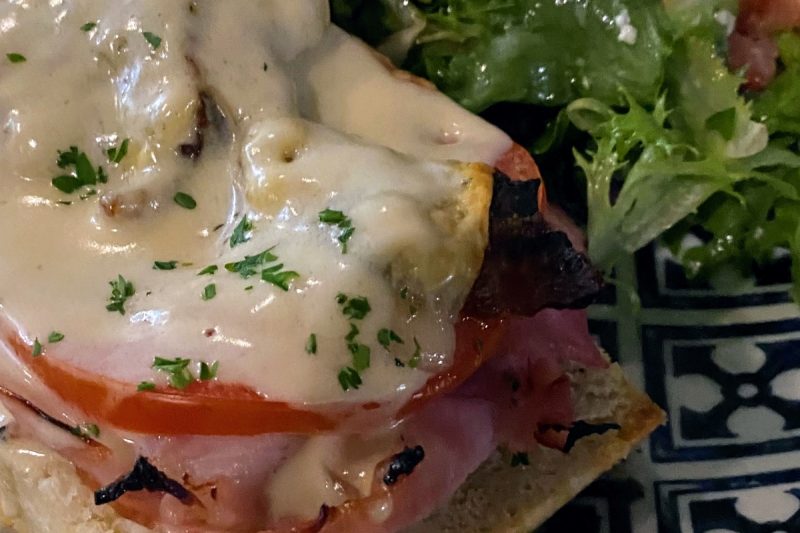 Flavor on Main opened at Culpeper Center in 2015 to offer a wonderful dining experience — the food, the ambiance, the service and the drinks. With a definite Art Deco vibe, you'll feel like you've stepped into the 1920s — America's most exciting decade.
Friendly service and incredible food live up to the expectations set by the design. The cocktail menu offers many drinks popular during Prohibition. On Wednesdays, house made pasta anchors a fabulous prix fixe menu special.
Flavor on Main is a great place to go for date night or to celebrate with friends.
This Culpeper, VA restaurant is open Tuesday through Saturday for dinner, and on Sundays from 11:00 a.m. to 2:30 p.m. for brunch. Closed on Mondays.
Culpeper, VA Breweries
I can't share the best Culpeper, VA restaurants without giving a shout out to the great breweries (and food trucks) in the region. Whether you stay downtown or venture out into the beautiful mountains beyond, there are lots of great breweries to enjoy.
Beer Hound Brewery, 201 Waters Place
Beer Hound Brewery is a micro-brewery located in downtown Culpeper across the street from the train station.
They recently added food items to the menu, so come for a beer and stay for dinner — wings, nachos, pizzas and sandwiches.
With a name like Beer Hound it should come as no surprise that they welcome dogs — some even get featured on their labels!
They are open Wednesday-Sunday for lunch and dinner, closed Monday and Tuesday.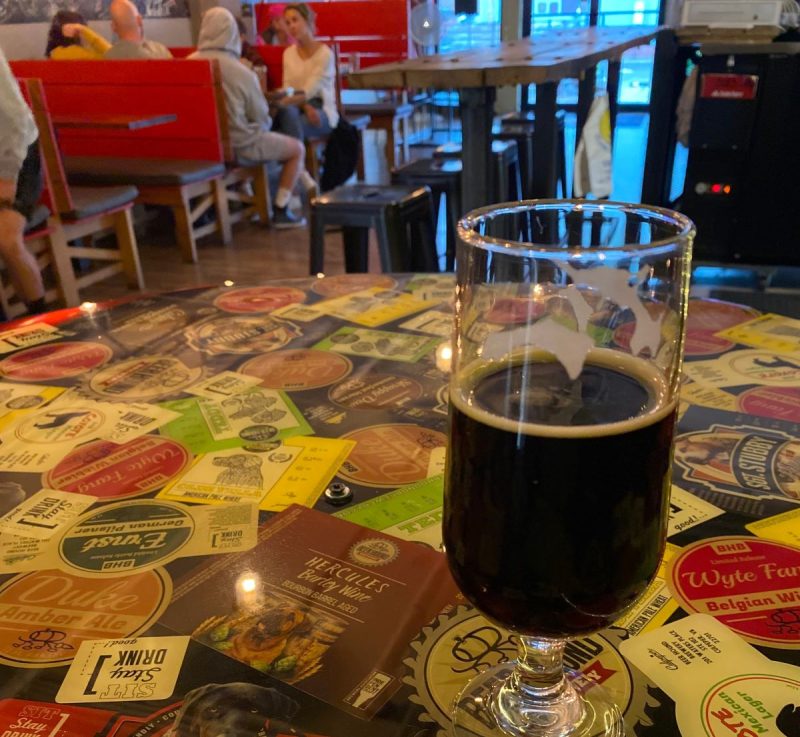 Known regionally as "Virginia's First Trifecta," Old House Vineyards got started as a winery back in 1998. Several years later, they added their distillery operations. And soon after, they opened their brewery. YES, wine, spirits and beer at one location!
Old House Vineyards is a popular gathering spot for locals, but it's also a great Culpeper, VA restaurant and tasting room for visitors to the area.
Onsite, you can enjoy casual fare prepared by Green Ribbon on site Fridays, Saturdays, and Sundays. During the summer season (May-October), they serve brick oven pizzas onsite. And, food trucks come in for special events throughout the year.
This is a truly unique venue which you're sure to enjoy. Kids welcome, except in the Irish Pub (21+).
Old House Vineyards has several tasting rooms, open different days and hours. Check their website for specific locations if that matters. You can enjoy wine, spirits and beer at all tasting rooms.
They are open every day except Tuesday. Hours vary.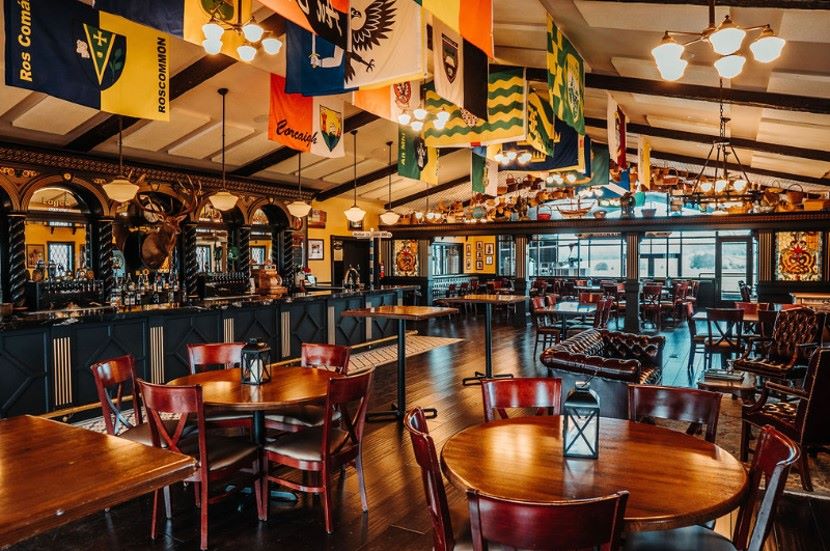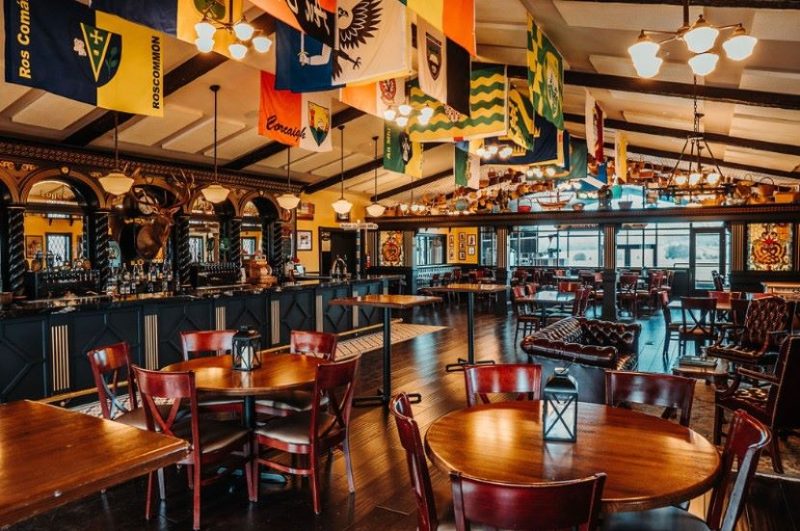 Death Ridge Brewery, 5393 Higher Ground Trail, Jeffersonton
Death Ridge Brewery, a family owned business, is just 15 minutes northeast of downtown Culpeper in the foothills of the Blue Ridge Mountains.
A casual, family-friendly brewery, they offer food and non-alcoholic beverages as well. On Thursdays, a local favorite — Graze to Griddle — serves burgers, fries and cheese curds from their food truck.
I got a chance to try their cider and a burger from Graze to Griddle and both were delicious!
It's a fun, relaxed place with lots for kids to do: soccer in the fields, bounce houses, and board games. Adults can enjoy live music, Giant Jenga and sports on TV screens. Well-behaved, leashed pets are welcome, too.
This is definitely where the locals hang out! And, they are quite welcoming to visitors as well.
The brewery is open Wednesday to Sunday, hours vary. Check the site for details.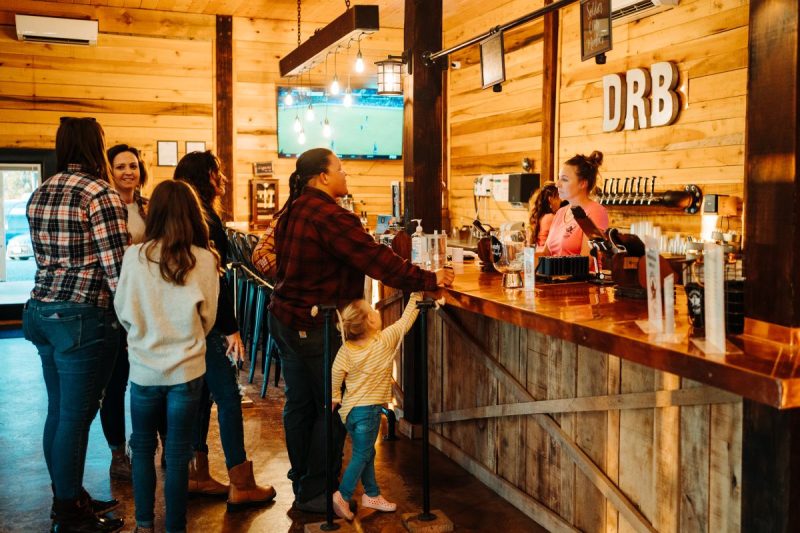 Without a doubt, Culpeper, VA restaurants know how to make delicious food. Every locally owned restaurant I visited had great service and an atmosphere fitting for the food and the town. For more restaurants in Culpeper, VA, head over to Culpeper Tourism Eats and Drinks to learn more.
There's so much to discover in Culpeper, Virginia — for foodies and more!