11 Memorable things to do In Culpeper, VA
If you haven't heard of Culpeper, Virginia, you're not alone. But, it's time to change that.
There are so many memorable things to do in Culpeper, VA that make it a great place to visit — for families, for couples, for friends!
Those who do know about Culpeper find it a great place to meet up for a fun weekend away.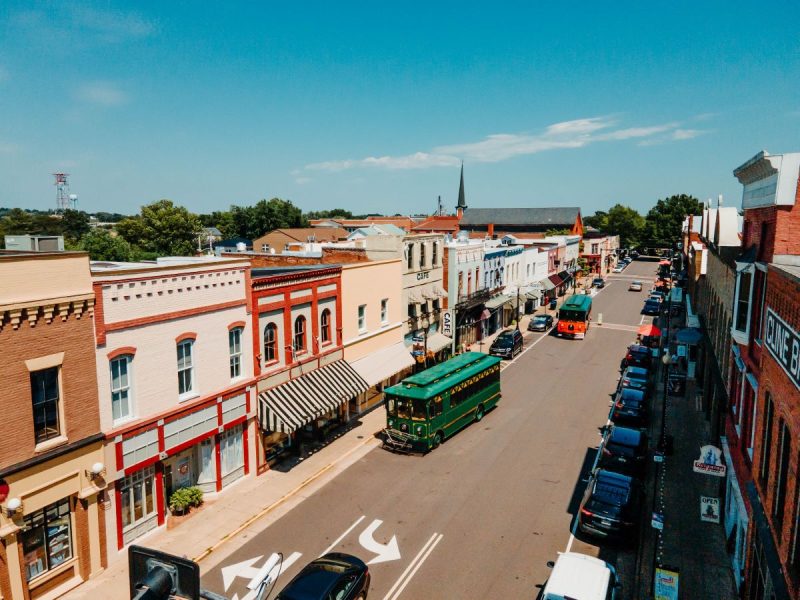 All about Culpeper
The town of Culpeper, Virginia is located about 90 minutes west/southwest of Washington, DC and an hour northwest of Charlottesville, Virginia.
Its central location — not to mention its incredible charm (which we will get to in a minute) — make it an easy destination to get to from just about anywhere on the east coast.
There's even an Amtrak station in Culpeper, which runs between Washington and Charlottesville, so you don't have to drive!
Culpeper History
Culpeper, Virginia dates back to 1749.
Cool fact: George Washington was commissioned to survey and plot the town at the ripe old age of 17! The more I learn about George Washington, the more I realize that crossing the Potomac and wooden teeth are hardly the real story!
The town was involved in both the Revolutionary War and the Civil War, like many of Virginia's small towns.
There's a lot more to Culpeper, which you can learn at the Museum of Culpeper History, like dinosaurs, Native American history, NBA stars and baseball to name a few.
Of course, most small towns in the United States have stories to share, but few make it so easy to learn the history of the area.
Culpeper Today
While Culpeper has a rich history, it's a place filled with modern charm.
I traveled to Culpeper from Washington, DC by train. The moment I arrived at Culpeper Station, located at 111 South Commerce Street, I knew I was someplace special.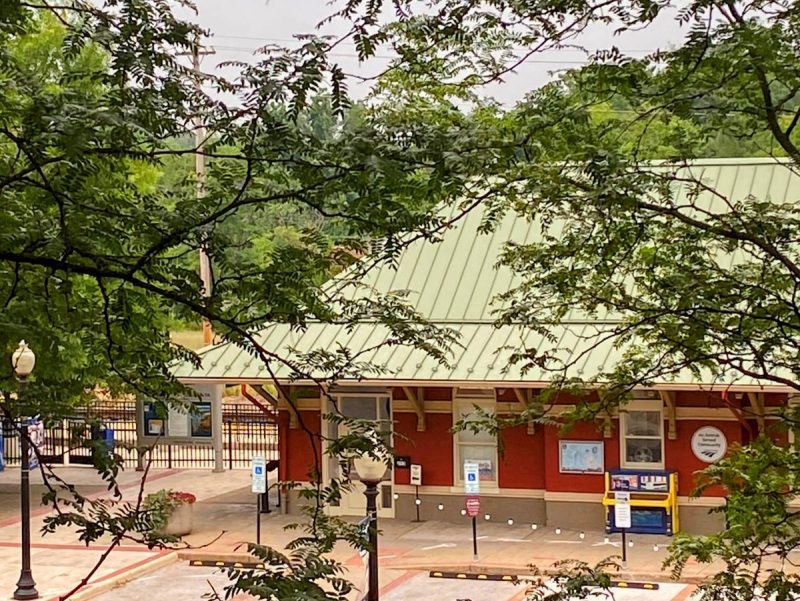 Across the street from the train station, visitors are welcomed to Culpeper by their version of the Virginia LOVE sign.
Look closesly.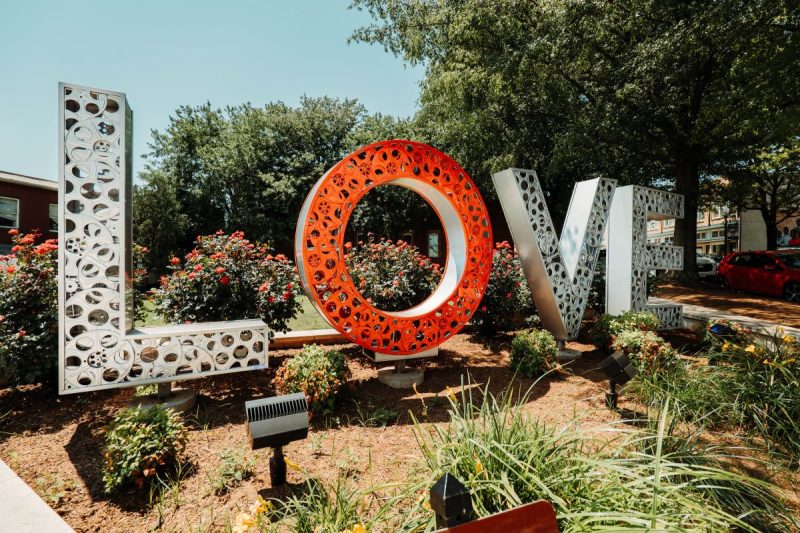 Yes, the letters in the Culpeper LOVE sign are made with movie reels, a nod to the Library of Congress storage vault nearby.
Most shops and restaurants in Culpeper can be found on East Davis Street which essentially begins at the train station. So, to say this town is walkable is, well, 100% true!
Talking with locals, I learned that today's Culpeper did not happen by accident. It took vision, hard work, and a community wide commitment to revitalize this small town that had been bypassed by modern interstates.
Historic buildings, rehabbed and repurposed, now serve as a charming backdrop for this modern town with great shopping, restaurants and activities.
So, let me introduce you to Culpeper! I hope it inspires you to visit!
Things to do in Culpeper, Virginia
There are so many great things to do in Culpeper. You can easily enjoy downtown Culpeper, Virginia for a few days without ever leaving downtown! No car required.
But, if you have a car and want to venture out into the beautiful countryside, there's even more to do.
It is a wonderful place to explore with the family, with friends, or with your significant other.
Things to do in Downtown Culpeper, VA
Let's start in downtown Culpeper, Virginia. Along East Davis Street and Main Street, there are lots of great things to do.
Shop on East Davis Street
East Davis Street is a vibrant shopping district, with several independently owned shops. Some of them are quite large.
As I wandered through the shops, I told my friend that this is the perfect place to shop for meaningful gifts. I could do all my Christmas shopping on East Davis Street!
And it's so cute! Really, really cute!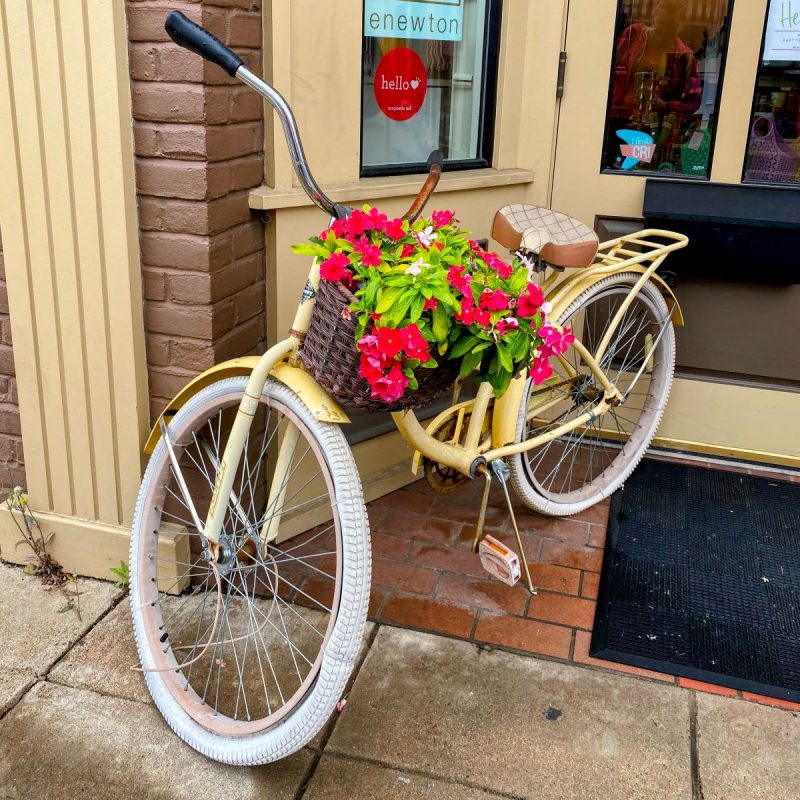 Here are a few of the shops in downtown Culpeper, VA that have been around for years. Most are open daytime hours, closed on Mondays.
The Cameleer — an eclectic gift shop with items from across the world, you'll find items at every price point. You'll find candles, kitchen items, clothes, jewelry, accessories and great gifts for kids. Camels play a prominent role, but there's a lot more than camels here.
Green Roost — another eclectic gift shop with an incredibly friendly staff, it's a great place for gifts, clothes, and meaningful souvenirs. They sell "Culpeper" gear (great t-shirts and hats), unique cards (some laugh out loud funny), and more.
Pepperberries — sitting at the corner of East Davis Street and Main Street, Pepperberries offers adorable gifts and fashioon accessories with a friendly staff. Notice the trend? I sure did! For budget travelers, Pepperberries has a seasonal "pop up shop" in the front corner of their store offering quality seasonal items at a great discount.
Reigning Cats & Dogs — not just a pet store, you'll find home decor, clothing, gifts and much more at this more-than-a pet store.
Le Monkey House — those looking for something a little more edgy, Wanderlust Gifts has a great collection of unique gifts, home accessories, Culpeper souvenir items and stationery.
Each of the gift shops listed here offers distinctly different merchandise. And, everyone is friendly and helpful.
Culpeper charm? Downtown Davis Street has it!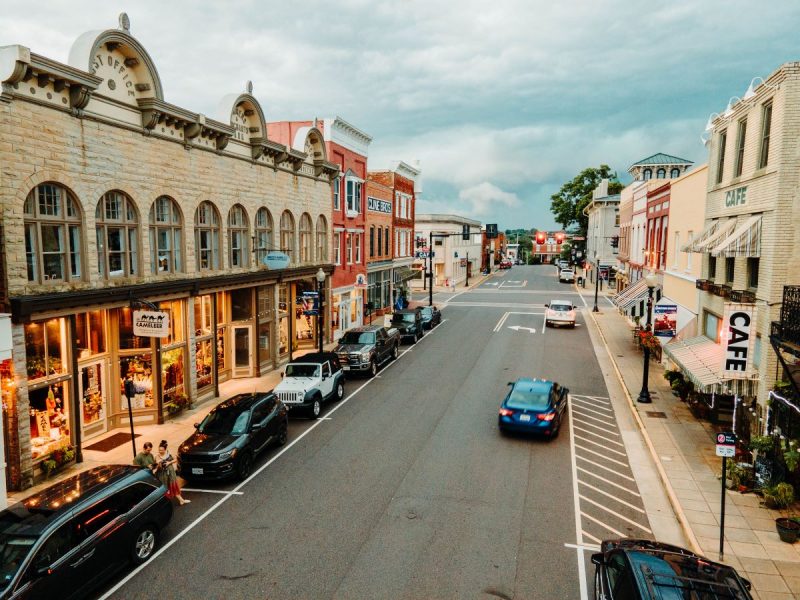 Stretch your mental muscles at Puzzle Room Live, an escape room
Puzzle Room Live, at 509 South Main Street, is a locally owned escape room that offers three escape room experiences. The staff keeps an idea notebook to use for inspiration as they develop new escape rooms, which they do on a rotating basis every three years or so.
If you aren't sure what to expect at an escape room, read our guide! They're loads of fun!
My friend and I tried the "Rob the Mob" escape room, think prohibition and speakeasies. With just a few clues, we got out in 35 minutes! We might have been able to do it without any clues, but our schedule was tight.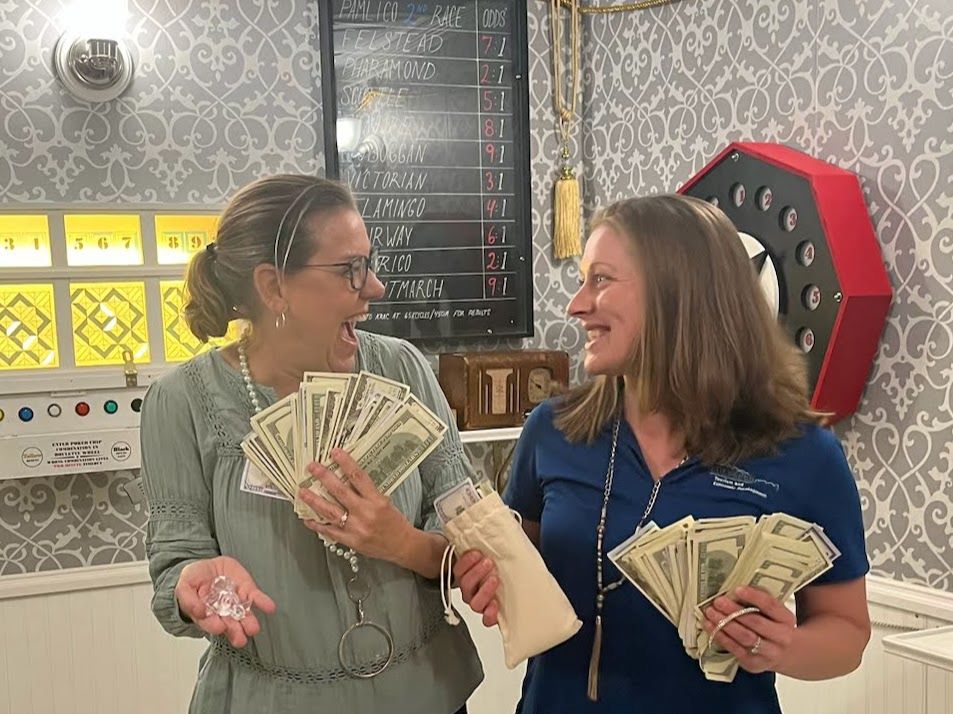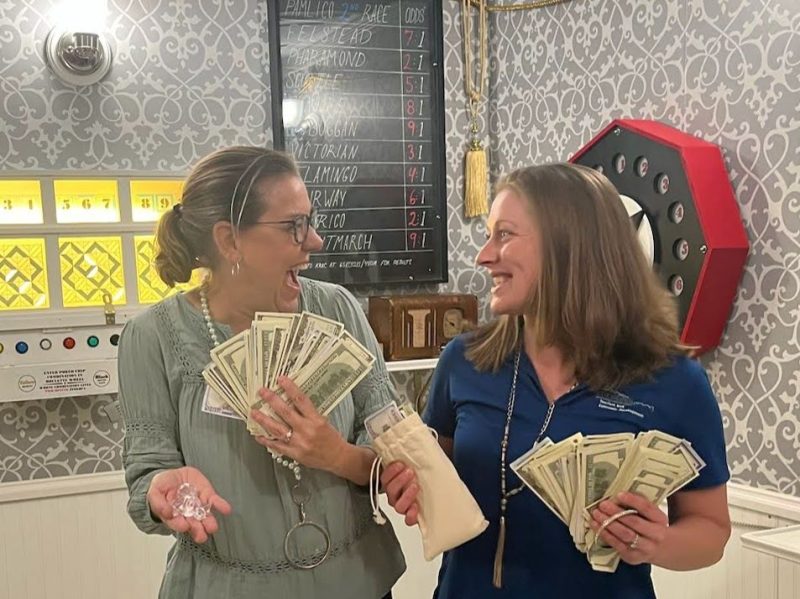 Botanical Dwellings, at 404 South Main Street, is a plant store and then some. The shop is beautiful, full of lush house plants. Step through the door and instantly relax! They also offer great hostess gifts, kitchen items, unique items for the guy on your list, and wokshops!
I enjoyed a succulents workshop during my trip, but they offer several different kinds. The staff provides everything needed, including the workspace and cleanup, as well as friendly, patient instruction.
If you're traveling to Culpeper, Virginia on a girlfriend getaway, call them to schedule a private workshop — there's a six guest minimum. Or sign your group up to join one of their already scheduled workshops.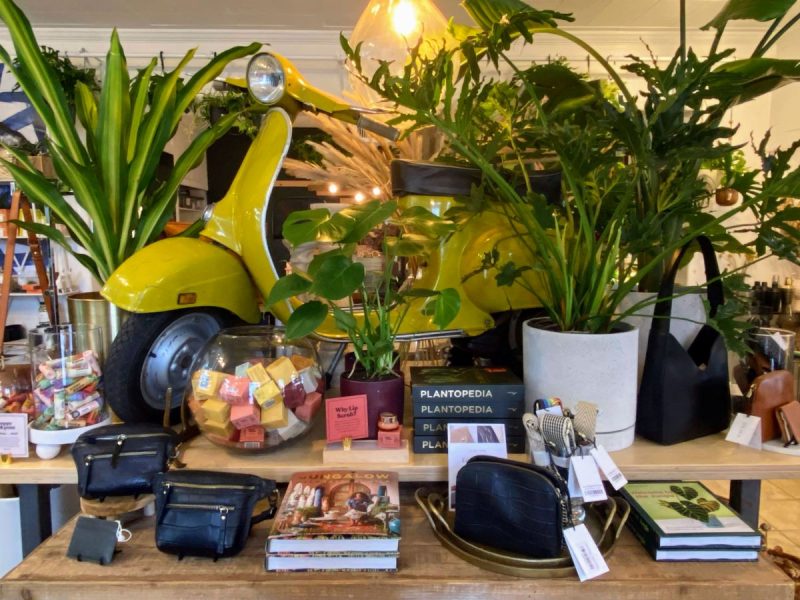 Enjoy some pampering at the spa
Speaking of girlfriend getaways, get a manicure or treat yourself to a relaxing massage.
At Lotus Nail Studio, at 219 East Davis Street, which is open by appointment only, get a manicure or pedicure. This spa nail salon treats you to scented water soaks, moisturizing treatments and beautiful nails.
At Old Town Massage Studio, also at 219 East Davis Street Level B, pamper yourself with a relaxing massage. They offer a variety of massages for 30 minutes, 60 minutes or even longer.
An indoor rock climbing wall is a great option when the weather isn't cooperating and you're looking for something active to do.
But, you don't have to wait for a rainy day! The State Climb, a rock climbing gym and aerial silks studio located at 115 East Locust Street just a block off Main, is open year-round.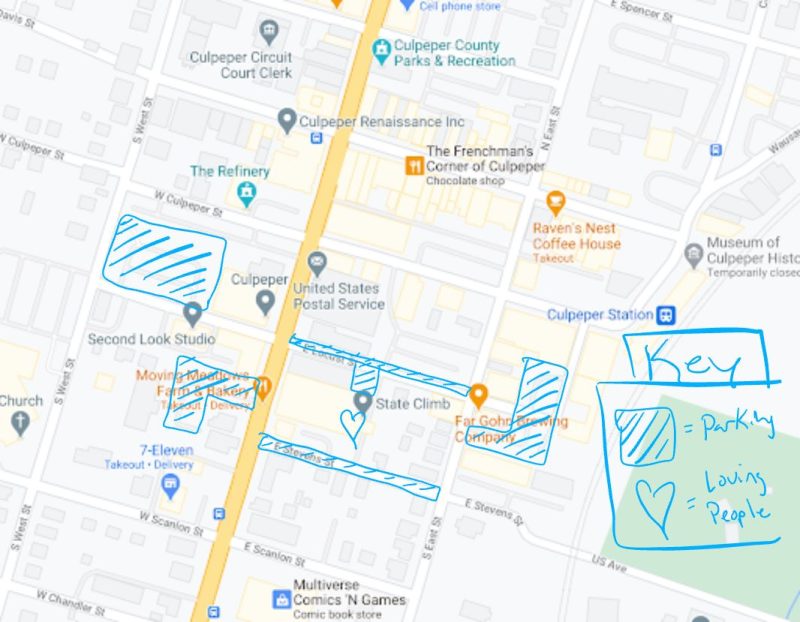 It's a tremendous addition to downtown Culpeper, Virginia for a couple reasons. First is its location inside a historic movie theater that had been shut down.
Second is its philosophy to make climbing accessible to all. The State Climb provides all the gear you need at a pay-what-you-like rate. YEP! How cool is that?
Play Darts in Culpeper, VA
My husband has long enjoyed playing darts. I'm not so good. But, there's no denying that darts is loads of fun!
At Beer Hound Brewery, located at 201 Waters Place in Culpeper, across the street from the caboose at the train depot, adults are welcome to enjoy darts. There is a darts league on Thursday evenings. The brewery has several beers on tap, as well as a small pub food menu, so you can play darts and dine!
Things to do beyond downtown Culpeper, VA
Culpeper, Virginia is nestled in the Blue Ridge Mountains, and attractions and activities beyond downtown take full advantage of everything this beautiful region has to offer.
Just 30 minutes east of Culpeper, down a long dirt road, you'll find the only kayak and tubing supplier in the area at Rappahannock River Campground.
The primitive campground, located at 33017 River Mill Rd. in Richardsville, VA, offers full day kayak, canoe and tube rentals as well as full day and half day tours (which include drop off upriver for an easy journey back to the campground.
This part of the Rappahannock River is absolutely beautiful with abundant wildlife to see. (Not guaranteed, of course!)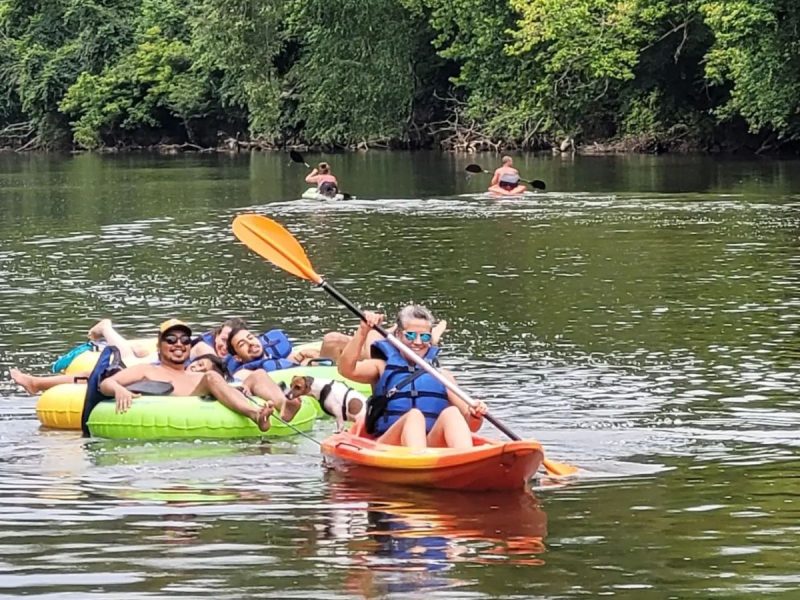 Enjoy a glass of wine or a flight of beer at Old House Vineyards
Near Stevensburg, and only 15 minutes from downtown Culpeper, Virginia, Old House Vineyards is "Virginia's first trifecta," a winery, a brewery and a distillery!
Old House Vineyards has humble beginnings — as an abandoned alfalfa hay farm. The Kearney family purchased the farm, and its old house, in 1998. They planted their first vines the next year and a short three years later, the wine tasting room opened in the old house.
After getting permitted in 2014 for a distillery, the family opened the distillery tasting room in 2015. Then in 2018, to complete the trifecta, they opened the brewery!
Old House Vineyards is open for tastings every day except Tuesday.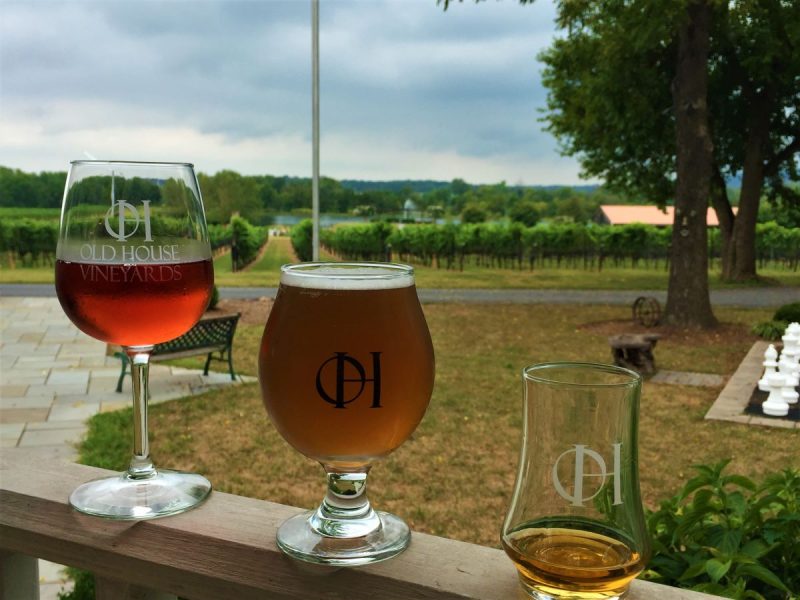 Learn the art of chocolate making at Cocoa Manna
For a fascinating, tasty and free tour, visit Cocoa Manna at 8052 Sperryville Pike in Boston, Virginia, 10 minutes northwest of Culpeper. If you go to Luray Caverns, this is a good stop along the way.
Cocoa Manna is a bean-to-bar chocolate workshop preparing small batch chocolate from the beans themselves. The beans are sourced exclusively from small farms around the world with careful attention to quality and flavor.
When you visit, owner and chocolate maker, Karen, will take you step by step through the chocolate making process. She starts with the whole beans and explains how she sources them. Then she takes you through each tasty step of the chocolate making process.
Along the way, you get to taste the different chocolates to compare flavors and discover what you like best. Her passion is brewing cocoa, made with roasted cacao beans and ground for brewing, which you also get a chance to taste.
Karen is clearly passionate about chocolate, and her excitement is contagious.
See her website for contact information to schedule a visit. She prefers that you call.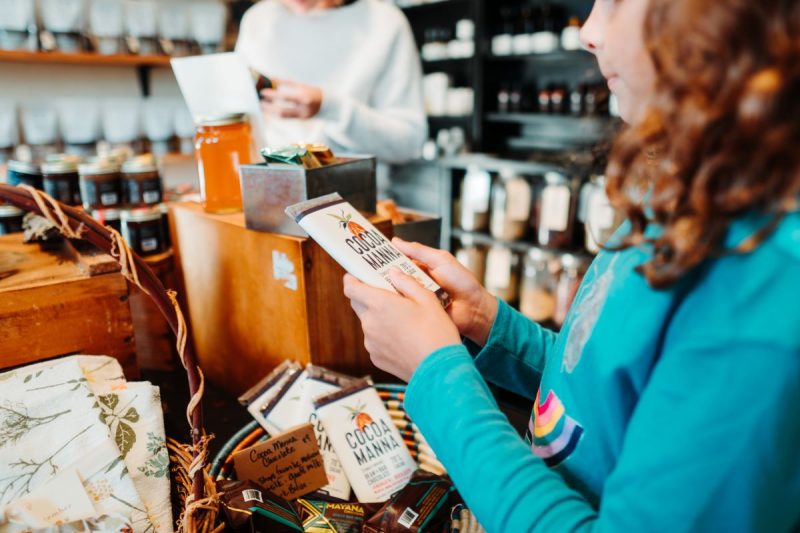 Salubria Manor, at 19173 Salubria Lane in Stevensburg, is the oldest formal Georgian style brick home in region. Built in the mid-1750s the home is incredibly well-preserved. Those with an interest in architecture, German history in the United States or the history of Virginia will enjoy visiting Salubria.
I have visited a lot of historic sites, and I was truly astounded to see how well Salubria has been preserved. It served as a private home, though without electricity or plumbing, through the 1930s.
When you visit, be sure to ask to see the bricks with the 300+ year old fingerprints!
Oak Shade Tree Farm, at 14455 Waterford Run Lane, Rixeyville, VA, is a Christmas tree farm and so much more. Family owned and operated, this multigenerational farm operates year round.
During the spring and summer months, they grow lavender (which is dried and sold at their Christmas market), vegetables and shiitake mushrooms (which are sold at local farmers' markets). They have a bee apiary, and sell honey and beeswax crafts, too.
Year-round, this industrious family is busy creating. Some of the family members make custom wood furniture, charcuterie boards and old-fashioned toys. Others practice hand-loom weaving and rug hooking to create beautiful textiles. And still others paint lovely landscapes, inspired by the view outside the window, which can be found at galleries throughout the area.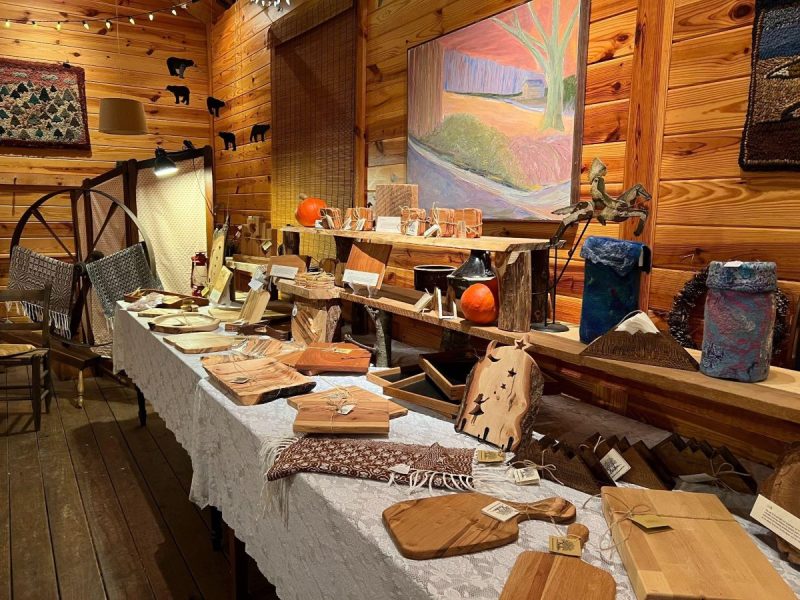 It is one of the most unique places I have ever been — joyful and peaceful, where there's non-stop work to do, but never too much to stop and chat. It's cozy and chaotic and oh so inviting.
If I lived closer, I'd get a Christmas tree here every year. OR, go to the Christmas shop for a fresh cut wreath, some hot cocoa and to enjoy family time around the campfire. Of course, I'd be joining hundreds of my "closest friends" who have been doing this very thing for decades!
And there you have it, 11 incredibly memorable things to do in Culpeper, Virginia on your weekend getaway. Though, the most memorable thing to know about Culpeper is that the people are down-to-earth, truly friendly. And, they love Culpeper! It's easy to see why.
Head over to Culpeper Tourism to learn about other things to do in Culpeper, VA!