How to plan the perfect girls' getaway
This post may contain affiliate links. Click here to see what that means.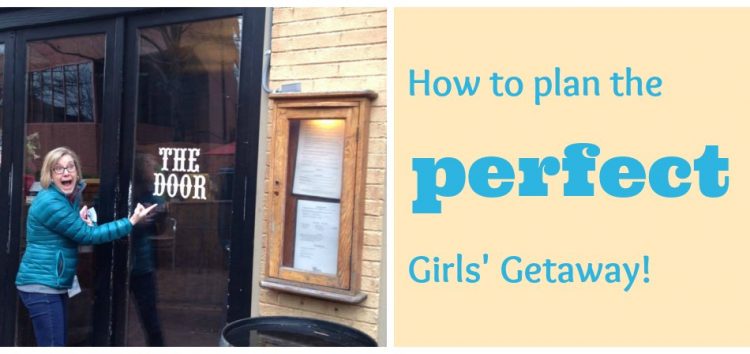 One thing I appreciate about my kids getting older is having the freedom to travel without them sometimes, especially for a girls' getaway. There's something special about taking a break with women who get each other — all that uninterrupted talk. Bliss!
Planning the perfect getaway can be tricky, though. Hopefully, these tips will help you plan a great girls' getaway for you and your besties soon!
5 steps to plan a girls' getaway
1. Budget thoughtfully. My best friends and I come from different backgrounds. We're in different stages of life. Some have more flexibility with finances than others.
When planning a girls' getaway, consider the person with the tightest budget and work around what she can afford. It's about time away to relax, and if someone's worried about the Visa bill when they get home, she will not relax!
One of the greatest expenses is lodging. Some budget-stretching alternatives include choosing an all-suites hotel so that ladies can split the cost but still have personal space. Or travel midweek (if childcare works out) to take advantage of weeknight savings at places that sell out on weekends. Or, consider renting a home through Airbnb or HomeAway.
Our recent girls' getaway to Charlottesville highlights some of these budget-saving options!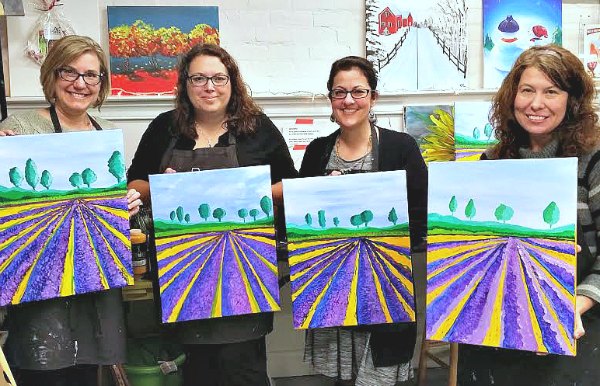 Wine and Design class with my friends! (L to R: Me, Deb, Liz, Pam)
2. Communicate. This goes hand in hand with step one — talk to each other! Discuss budget, how far you'll travel, what you want to do. Keep the lines of communication open.
Of course, some people are "go with the flow." If you have one of these in your group, ask her specifically to choose one thing you'll do — whether choosing a restaurant for lunch or dinner or selecting an activity from a list of three. Give the quiet ones a voice too!
Specialty dessert at Red Pump Kitchen at the Charlottesville Downtown Mall
3. Make a Facebook group or other chat page. Our little group has a private Facebook page just for us. We talk a lot, not just about girls' getaways, but about life, kids, work and more. If you don't have a page, start one for the girls you'll be going with — it's easy and it's free! We communicated flight information, discussed and planned the itinerary — all in one place. Super simple!
4. Plan around a theme. There's so much to do in cities and towns across America, planning can be overwhelming, so give your trip a theme. It might be as simple as eat and drink at nice places all weekend (since we don't always get to do that at home). Or, it could be more "complicated," like our recent girls' getaway that centered around art. It was a loose theme — we enjoyed the "art" of wine and craft beer, wine and design, and an artisan trail.
Ceramics and other art at The Barn Swallow
(one of the most beautiful studio/shops I've ever visited)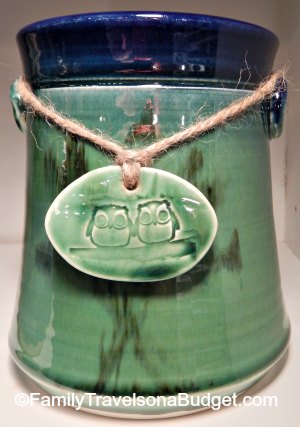 Wine chiller by Two Owls Pottery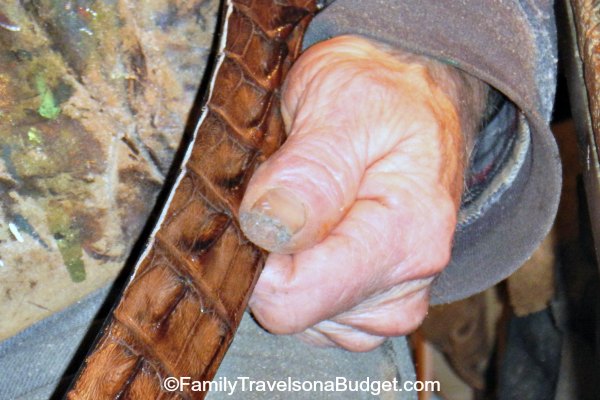 An artisan at work, Pinnell Custom Leathers
5. Be flexible. Once the planning is done, it seems the work is done… BUT, pack your flexibility. Expect hiccups. It's real life after all.
On our girls' getaway to Charlottesville, one of our group had to fly in last minute instead of driving in. We adjusted the schedule to pick her up at the airport — no big deal. Another day, a group member woke with a headache. She skipped breakfast at the hotel to sleep a little extra — again, no big deal. My college-age son had been in a major car accident (car totaled, but thankfully he was not seriously injured) just two days before the trip. I had to step away a few times to take some phone calls and help him through some issues with insurance — again, no big deal.
Planning a girls' getaway is a lot like planning a family vacation: budget, communicate, plan and pack your flexibility. If you do these things, you'll have the time of your life — and start planning the next trip before you ever get home.
Do you plan girls' getaways? Do you have a tried and true method? If so, please share.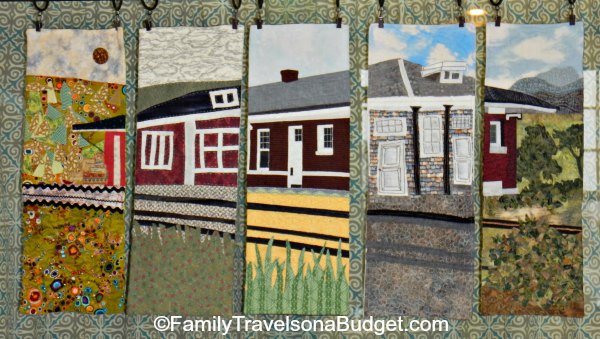 An amazing quilt piece at the Crozet Artisan Depot
To learn more about the Monticello Artisan Trail in Charlottesville, VA, click here. It makes planning an art-centered getaway easy!
Research shows you might also like:
How to select the perfect vacation home