Visiting the botanical Gardens in Birmingham, Alabama
The botanical garden in Birmingham, Alabama is a popular wedding venue in the city, but it also is a gorgeous place to enjoy with friends and family.
Birmingham Botanical Gardens, a place to "discover wonder and beauty," is comprised of more than 67 acres featuring more than two dozen garden spaces that reflect the rich and varied terrain of the deep south and showcase the many plants that thrive in Southern gardens. Garden exhibitions include a southern living garden, a wildflower garden, Japanese gardens, formal lawns, fountains, sculptures and more.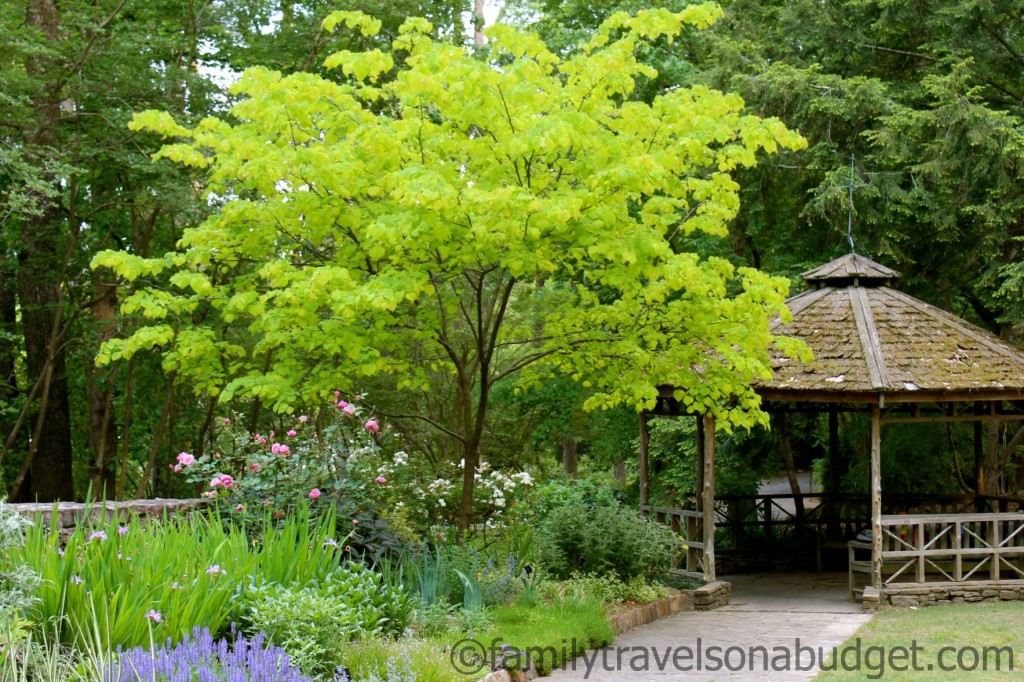 Park benches throughout the beautiful garden spaces provide spots to sit and absorb the tranquility of the space.
Visiting Birmingham Botanical Gardens
Visiting the botanical gardens in Birmingham, Alabama transported me back to my early childhood when I would visit my great-grandmother. Though she lived in a run-down part of Cleveland, Ohio, her tiny back yard was a garden oasis. She lined her driveway with roses of all shapes, sizes and colors. A pear tree took center stage in her back yard. Currant bushes and berries grew along the side of the garage. Other flowers tucked into nooks and crannies wherever she could find room. I knew every visit that I'd find new blooms to admire or berries to eat.
On a far more grand scale, Birmingham Botanical Gardens offer that same sense of wonder and discovery to those who venture here.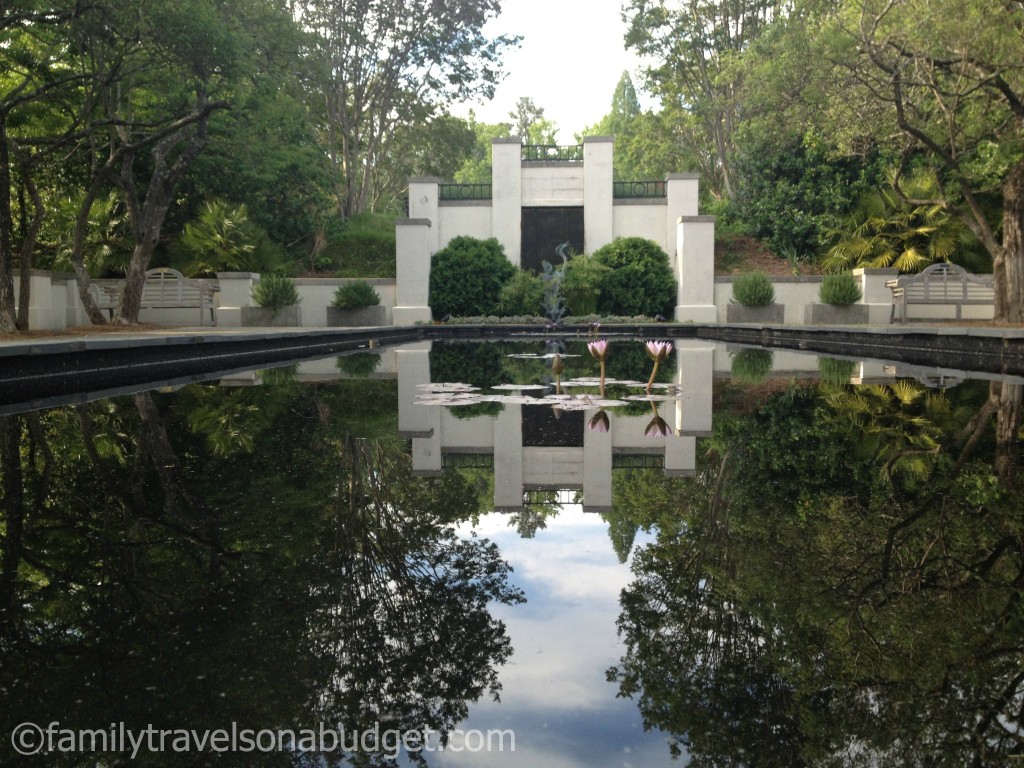 On my visit to the botanical gardens in Birmingham, Alabama, I saw families enjoying the beautiful space. Moms with young kids sat under trees and watched their little ones toddle through the flowers. A couple posed for engagement photos in the rose garden, while another family took fun photos in the wildflower garden. Throughout the park, small clusters of people sat on park benches, chatting in the beautiful space, unrushed and relaxed.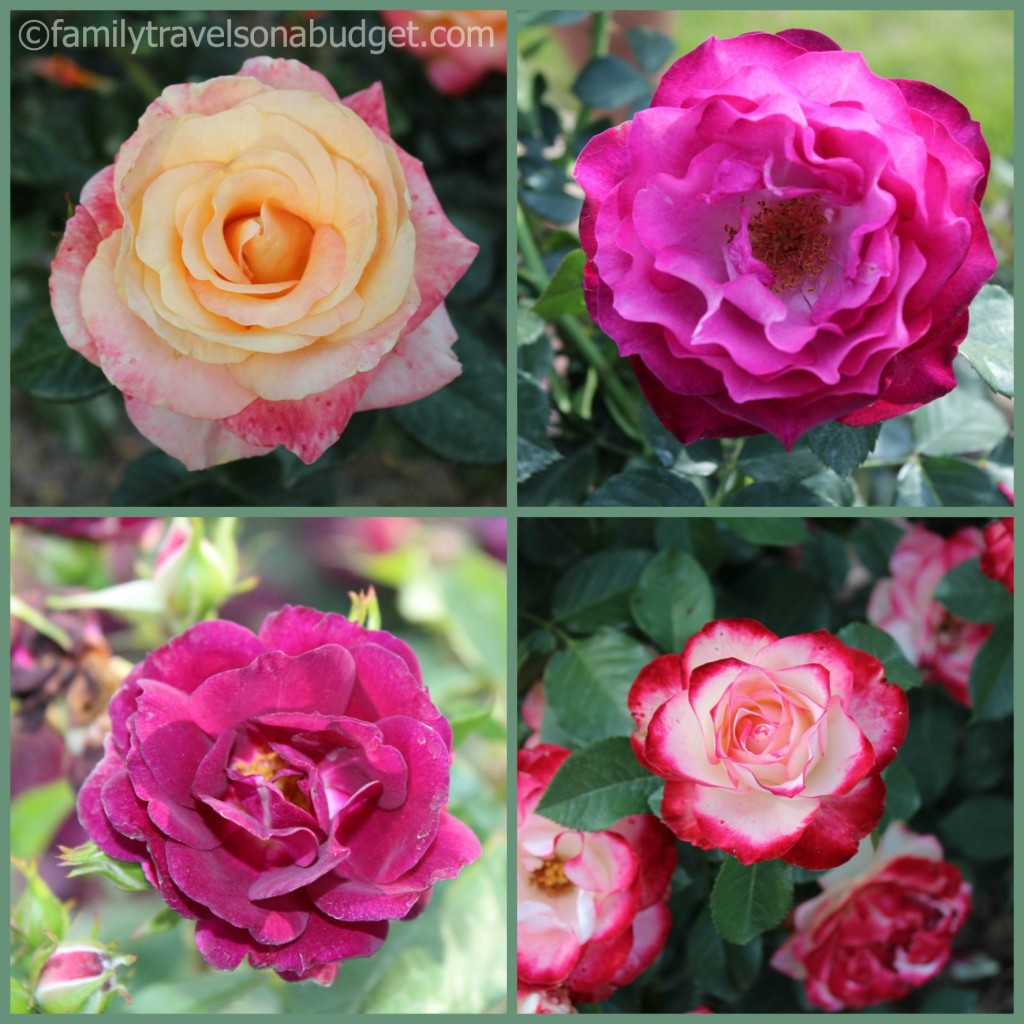 Family friendly programs
Programming at the botanical gardens in Birmingham, Alabama welcome families to discover and learn with specially prepared programming geared to kids.
Every week, preschoolers and their families can enjoy Storytime at the Gardens. After enjoying story time, kids enjoy craft time to reinforce a love of reading, the arts and the outdoors. Storytime at the Gardens is held in the Southern Living Garden or in the Garden Center, depending on weather. This program is free.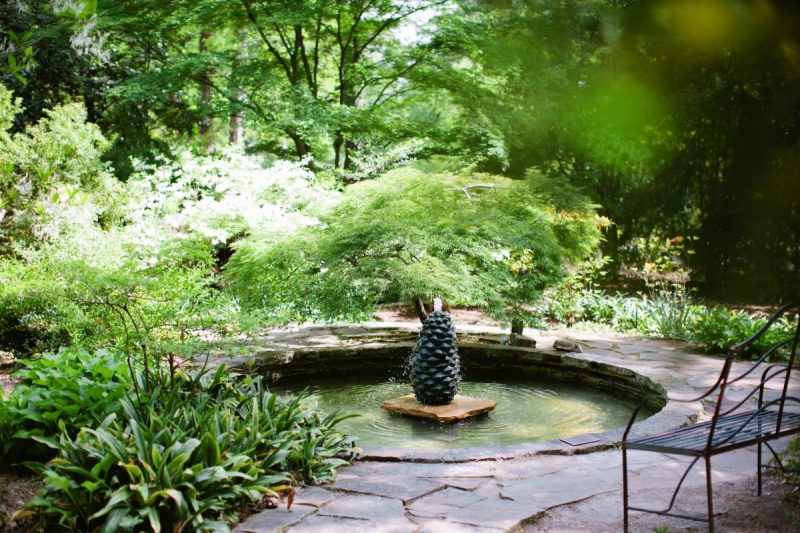 Other family friendly events, like family yoga, are offered for a small fee. And, in summer, kids can enjoy weeklong summer day camps such as "Adventures with Winnie the Pooh and Friends," to introduce 4-6 year olds to the wonders found in the garden and "Summer Garden Chefs" for ages 8-12, which introduces kids to culinary and herb gardens as they prepare recipes using items picked from the botanical garden and then make their own kitchen garden to take home.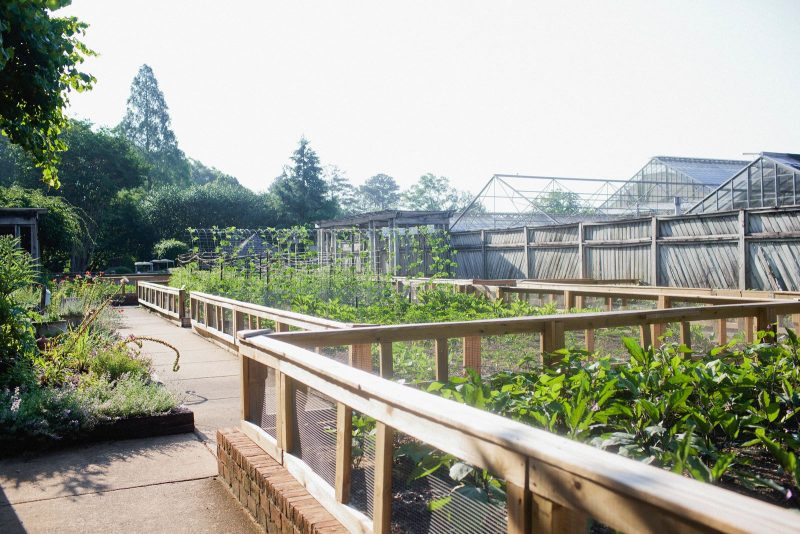 Of course, if you're visiting the botanical gardens in Birmingham, Alabama at other times of the year, there's still much to enjoy. In the main building, you'll find a cafe, a garden gift shop and a botanical library all open to the public.
The library at Birmingham Botanical Gardens is part of the Jefferson County Library Cooperative (JCLC). With a library card, people can check out materials from the botanical gardens library. Of course, books here include gardening books, horticulture magazines, and DVDs which you might find at any library. In addition, they offer a free seed exchange program and the "Thyme to Read" book club. The library is open Monday through Friday from 9 a.m. to 4 p.m.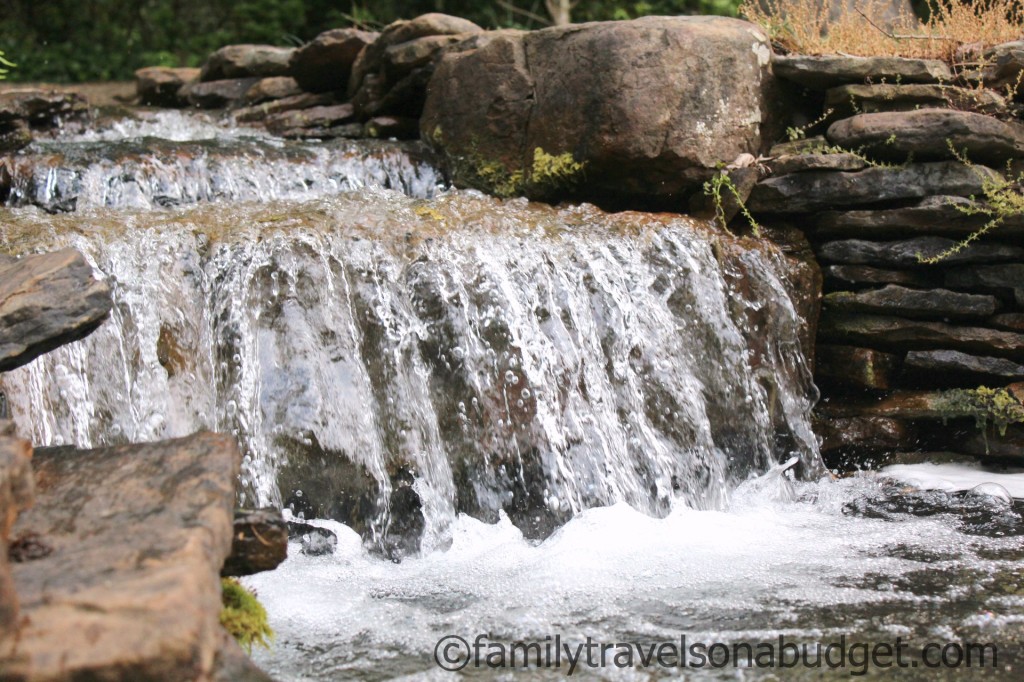 Plan your visit to the botanical gardens in Birmingham
Address: 2612 Lane Park Road, Birmingham, AL 35223
Admission: Admission AND parking at Birmingham Botanical Gardens is free.
Hours: March-November (spring/summer), 7:00 a.m.-6:00 p.m.; November-March (fall/winter), 7:00 a.m.-5:00 p.m.
Hotels near Birmingham Botanical Gardens
When visiting the area, consider staying at a hotel near the botanical gardens in Birmingham, Alabama to enjoy this tranquil place when you have down time. I've been visiting Birmingham since 2012 (my son went to college in Birmingham and stayed) and find these the best hotels in the area.
Embassy Suites Hotel Birmingham — An all-suites hotel offering free breakfast and loyalty rewards, this hotel is less than a mile from the botanical gardens and offers easy access to attractions across the city.
Hampton Inn Birmingham Mountain Brook — With free breakfast, a pool and loyalty rewards, the Hampton Inn Birmingham Mountain Brook is also less than a mile from the botanical gardens.
Hassinger Daniels Mansion Bed and Breakfast — For a unique experience in the heart of Five Points with great dining and nightlife less than two miles from the botanical gardens, consider the Hassinger Daniels Mansion B&B. It's surprisingly affordable with rooms that sleep up to four. And it's GORGEOUS!