Springfield: The Land of Lincoln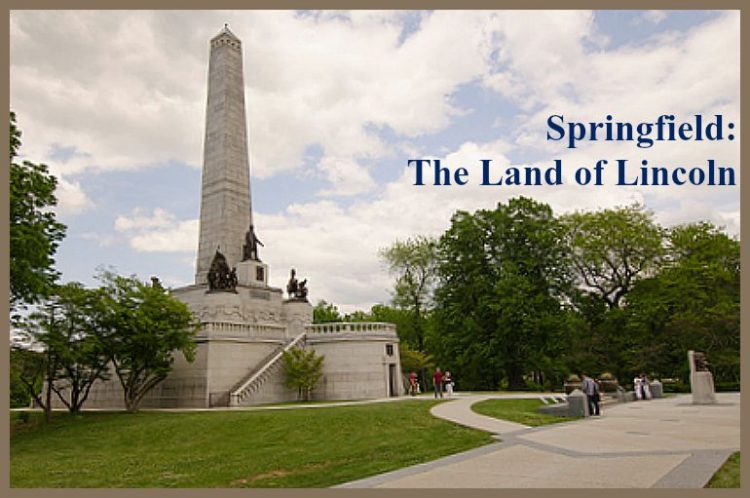 If you have stood in awe before the Lincoln Memorial in Washington, DC, then you must make a pilgrimage to Springfield, Illinois — the real Land of Lincoln! Besides its claim as Illinois' capital city, Springfield is also proud of its connection to Lincoln. Spend a few days here, absorbing all there is to learn about Lincoln ~ I doubt you'll leave unchanged.
Save up to $109 on Universal Orlando Resort tickets!
5 places to visit in Springfield's Land of Lincoln
#1: The Old State Capitol. Located in the heart of downtown Springfield, the Old State Capitol is where Lincoln delivered his famous "House Divided" speech. When you step through the wide double doors into the center hall, picture the lobby filled with lawyers and state officials. Peer into the Illinois Supreme Court chambers and try to picture Lincoln, the lawyer, trying hundreds of cases in this room. Imagine the grief of a nation as his body lay in state here after his assassination in 1865. These walls… this floor… those stairs… all places Lincoln actually was. Address: #1 Old State Capitol Plaza, Springfield, IL 62701. Admission is FREE. Allow 30 minutes to 1 hour for visiting.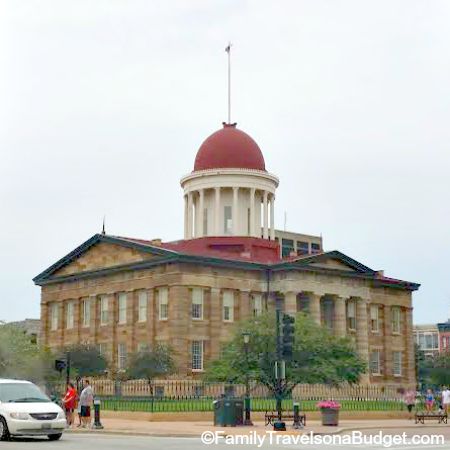 #2: Lincoln Home National Historic Site. This national park, the only one in the State of Illinois, consists of 4 blocks including and surrounding the only home Lincoln ever owned. Signs outside each building tell of its relevance to Lincoln. A free audio tour (use your cell phone) provides more information at many of the homes. The National Park Service also offers tours of the Lincoln home. Tickets are free and are available on a first come-first serve basis at the visitors' center near the parking lot. Besides the walking tour and tour of the house, museums are set up in two of the homes to share more information on construction of the era and of the Lincolns' personal life. Actors dressed in period costume enhance the experience. Admission to the park and the Lincoln house tour are free. Parking in the adjacent lot is $2/hour. On-street parking nearby is also available. Address: 426 S. 7th Street, Springfield, IL 62701. I recommend a minimum of two hours for visiting.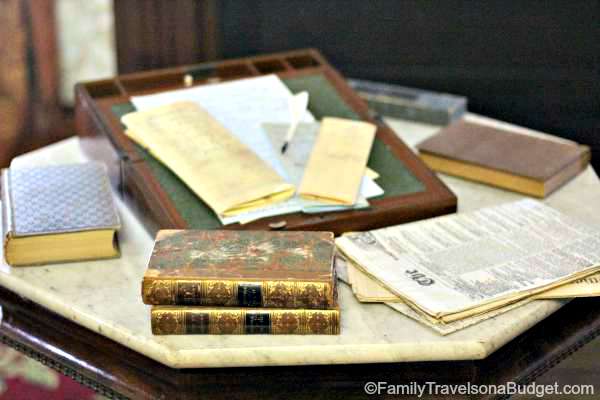 #3: The Illinois State Capitol. The current Illinois State Capitol is filled with artwork depicting the history of Illinois, including displays on Lincoln. This is a great way to explore Illinois a different way, through art. Address: 2nd and Capitol, Springfield, IL 62706. Admission is FREE. Allow 30 minutes to 1 hour for visiting.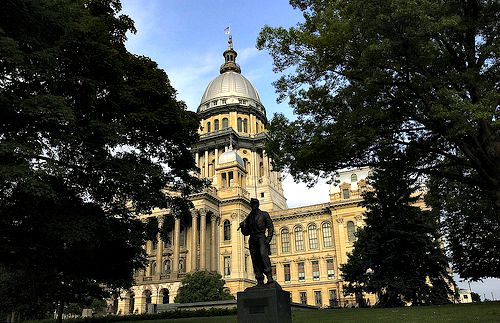 #4: Lincoln Tomb. This tomb, in Oak Ridge Cemetery, marks the final resting place of Abraham Lincoln, his wife and two of his sons. It is the second most visited cemetery in the United States after Arlington National Cemetery in Washington, D.C. When I stopped here, I expected to spend a couple minutes "paying my respects" to Lincoln. I was surprised to find myself moved to tears as I reflected on the challenges Lincoln faced throughout his life and the courage he displayed to serve his country. His tomb is a fitting memorial to his service to our country. Address: 1500 Monument Ave., Oak Ridge Cemetery, Springfield, IL. Admission is FREE. The cemetery closes at 4:30 p.m.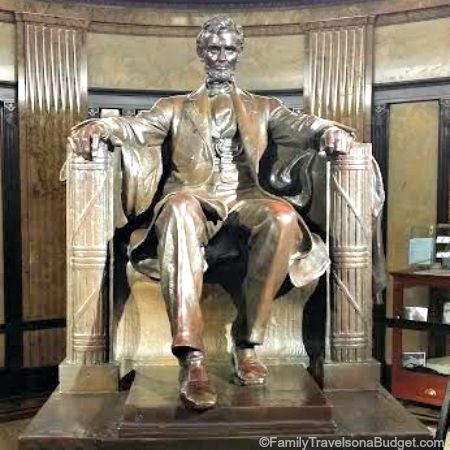 #5: Lincoln Presidential Library and Museum. I have mentioned Lincoln's Presidential Library in other articles and add it again here because it's that good! Whichever area you visit, the museum clearly desires to make sure you come away with a better understanding of Lincoln, the man. He is far more than his undying words (as profound as they were). He is far more than the face of freedom. He was a real human being, with a real family, real struggles, real heartache and real burdens. He paid dearly for his determination to rid the country of slavery and restore our unity as a nation, an emotional burden few could manage. When you go, visit all the exhibits. Watch all the movies. Take time to let it soak in — picture yourself living in those times and try to fathom how heavy his burden. Address:212 N. Sixth Street, Springfield. Admission: $15/adults, $/kids (5-15). Allow 2.5 hours minimum to explore the museum.
Pin this to save for later!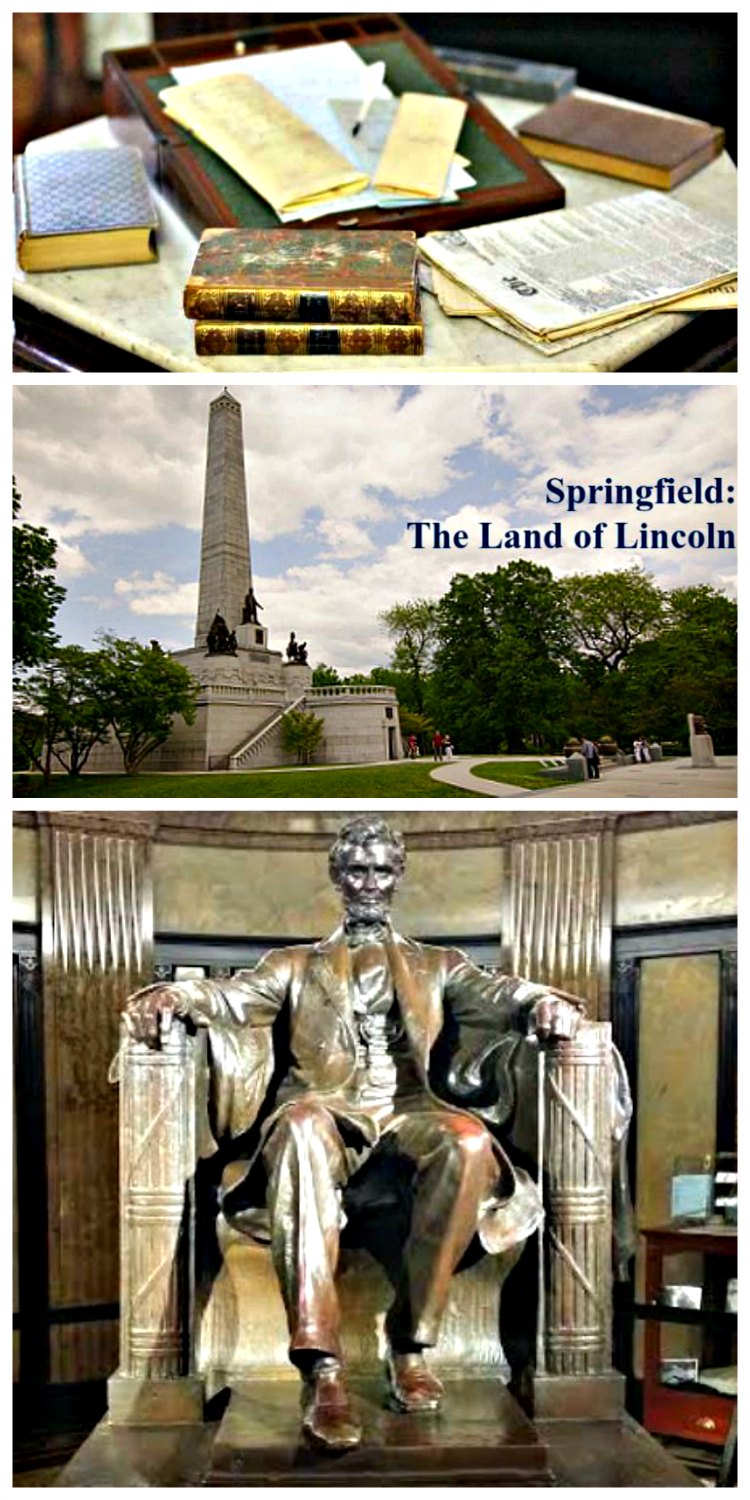 Springfield is more than the Land of Lincoln, of course. With parks, activities, festivals, Route 66, Scheel's sports shopping mecca (my son was in heaven!!!) and the drive in theater, there's plenty to do here. It's an affordable, fun city with a great heart to honor Lincoln. Those in driving distance could certainly make this a "staycation" or "near-cation" getaway for a 3-day weekend and have a blast! To learn more about Springfield tourism, visit: Springfield CVB online.