Lewis and Clark Exploratory Center at Darden Towe Park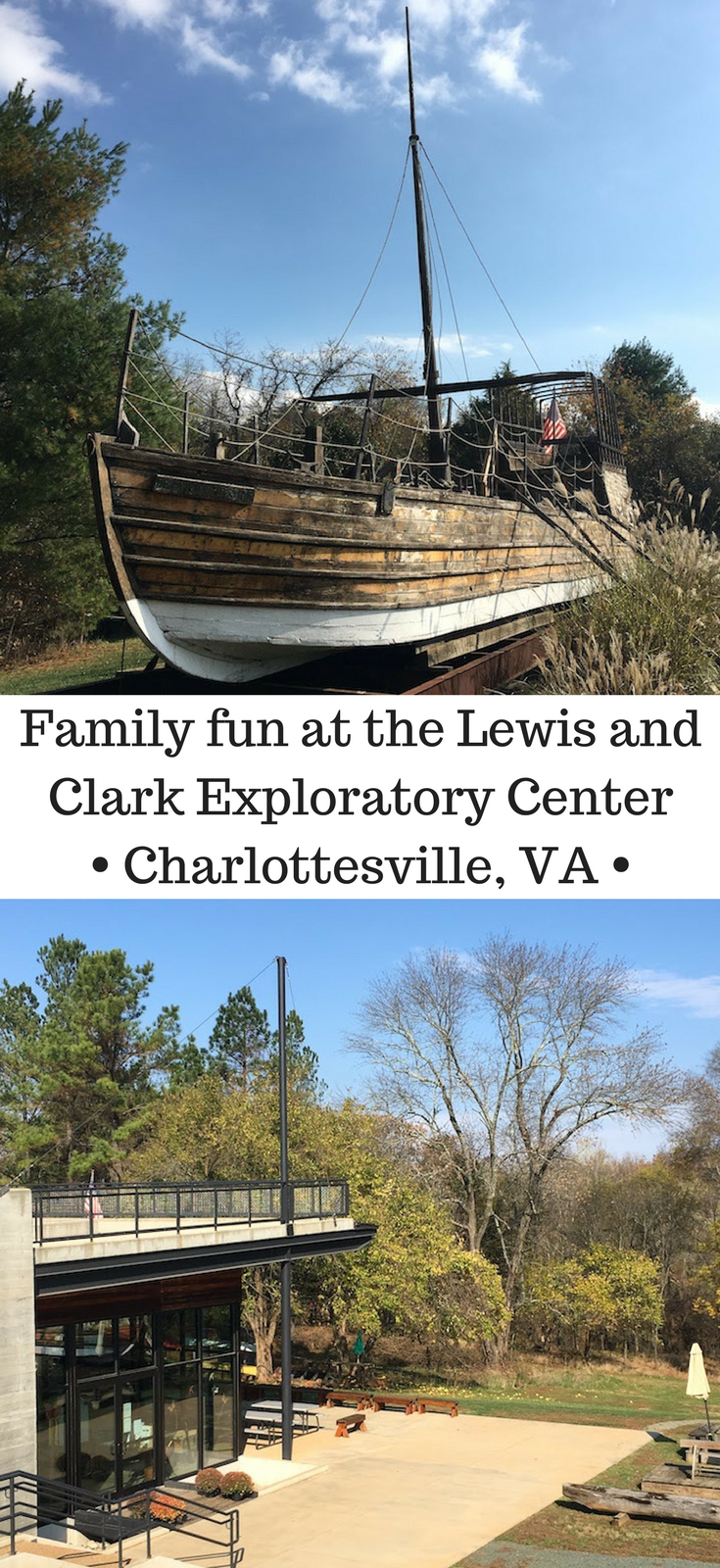 Among the best indoor activities for families in Charlottesville, Virginia is visiting the Lewis and Clark Exploratory Center at Darden Towe Park. Though, there are some awesome outdoor activities here too! At this Lewis and Clark museum, families can explore and discover our early American explorers. Family activities throughout the center lead museum visitors to discover interesting facts about the Lewis and Clark expedition.
What can families learn at this hands on museum?
Considered one of the great explorations in American History, this fun museum for kids and families instills a sense of appreciation for the Lewis and Clark expedition. The more visitors learn about everything these American explorers did to prepare to travel west, the better they'll understand these historical explorers.
Indoor activities for kids and parents at the Lewis and Clark Exploratory Center help families learn:
Interesting facts about Lewis and Clark as people,
What the Lewis and Clark expedition members went through on their journey west,
How Lewis and Clark travel changed our country.
Indoor and outdoor exhibits at this family museum add to the fun! Families can see the Lewis and Clark equipment used to navigate and record their expedition. Families can stand on replicas of the Lewis and Clark boats used to explore our northwest territory.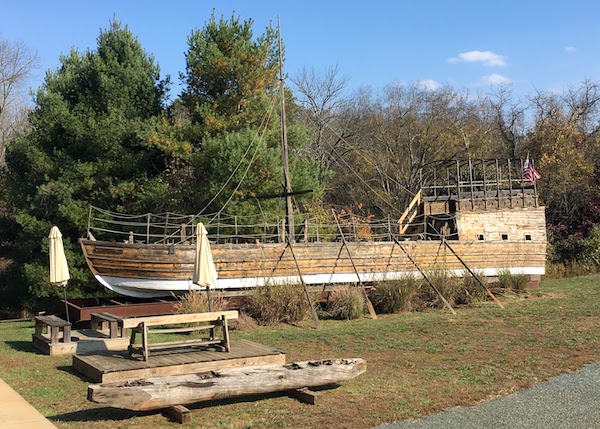 I've visited other Lewis and Clark museums, so I feel like I know a lot about them. But, I was surprised at how big the boats were. Standing onboard and seeing it in 3D, I was blown away by their efficiency and organization! My pantry could use some of their skill!
Is this a good museum for children?
I recently asked blog friends on Facebook what they look for in a history museum. Based on their feedback, I'd say this Lewis and Clark museum is a great family attraction to add to their Charlottesville vacation.
1. Does this family museum include interactive museum exhibits?
One of my readers said it "needs to be fun or interactive for kids… Otherwise I will assume I will be spending my whole day telling the kiddos don't touch and yelling!!"
At the Lewis & Clark Exploratory Center, hands on and interactive is the name of the game. Everything is geared toward hands-on learning.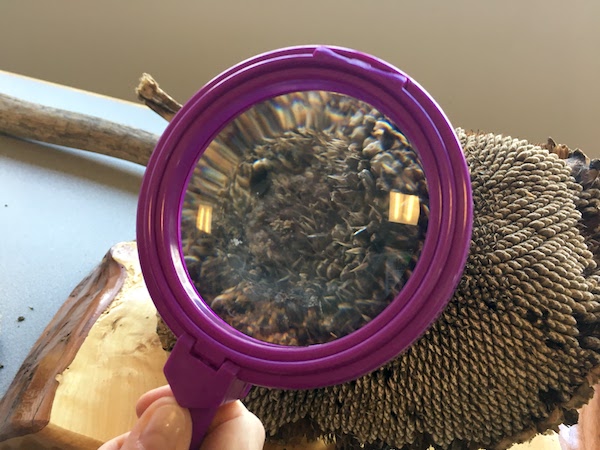 Interactive museum activities for kids
The day I visited, I walked into the sunny main room (with two walls of windows) and the center table was covered in picture books of animals that Lewis and Clark encountered on their journey. The table also had art supplies to make animal masks: cut-out animal heads, markers, crayons, and other decorations! Talk about a great start.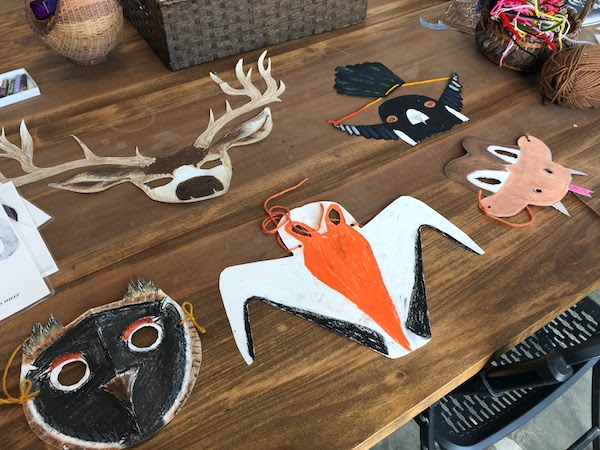 To the left of the main door, a low bookcase filled with puppets, models and books let kids become explorers — through play and reading. Behind the bookcase, a carpeted area is set aside for small kids to explore at their level. This cozy, yet airy, space is a great hands on children's museum space for families with younger children.
Outside, families can climb on replica boats to learn more about the Lewis & Clark expedition. They can hike the trails along the river (easy hike) to explore in a natural environment much like they did.
Interactive museum activities for families
While the main room drew me in, the next room took interactive museum to a whole new level! Of all the indoor activities for families I've ever experienced, the puzzle room (as I have dubbed it) makes this place stand apart from similar museums.
If you're familiar with escape rooms, the puzzle room is built around a similar concept. At an escape room, the family or group is locked in a room. To "escape," the group has to figure out puzzles using clues hidden throughout the room. Each clue and puzzle eventually leads to the combination needed to unlock the key to escape the room. Or maybe it's a little like the Amazing Race — figure out the puzzles to win the race.
Now, at this Lewis and Clark center, you are not locked in a room trying to escape. Instead, as you solve puzzles (maybe about the route, the languages encountered, the food, the plants), you get the clues for combination locks. Once you solve all the puzzles, you have the combinations for three locks. Take the combinations outside to the replica boat to unlock three boxes. Get them all right, and you'll discover a hidden treasure to take home.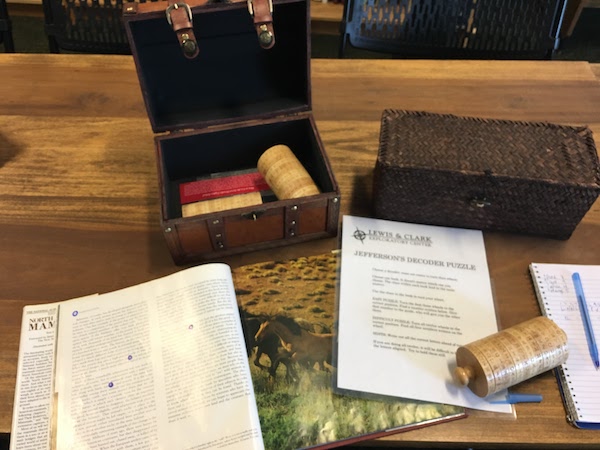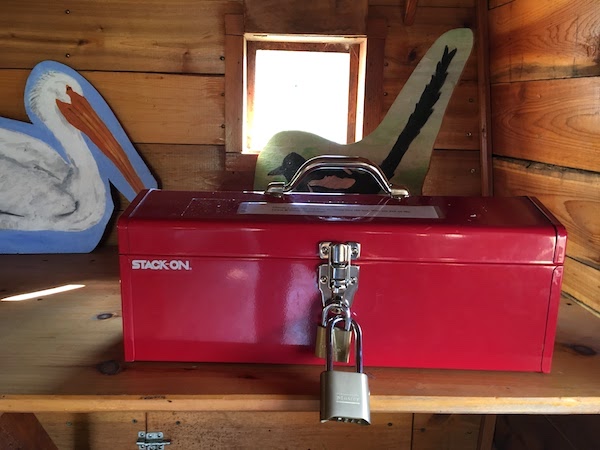 I didn't have my family with me, so I had to do the puzzles all by myself. Luckily, I visit history museums pretty much everywhere I go, so I have a decent knowledge of Lewis and Clark. I got through all three puzzles pretty quickly. But, if you know nothing about them and their desire to explore America, it's okay. The museum staff provides hints!
And, Alexandria Searls, the center's executive director is passionate about inspiring learning. She uses her background in art and history to bring Lewis and Clark's story come to life for everyone who visits!
More parent questions answered
I love my readers! Without you, there'd be no blog…. so, here are the answers to all your questions! Thanks for your input last week.
Does this museum appeal to the whole family? YES! From preschool to adult, from art centered, to history centered to adventurous.
When is the best time to visit? The museum is open to the public on Fridays and Saturdays from 10 to 4, and Tuesday through Thursday, 1-5. It's closed Sunday and Monday. Visit anytime during operating hours. I recommend that you allow 2-3 hours to visit. The last admission is one hour before closing.
Does the museum offer special events? YES! You can contact them to request a visit outside of regular hours (they accommodate what they can, but participate in educational programs away from the park, so they may not be able to accommodate all requests.). To learn more about special events like building model boats, full size boats or kayaking on the Rivanna River, visit their website. If a special event works with your schedule, go!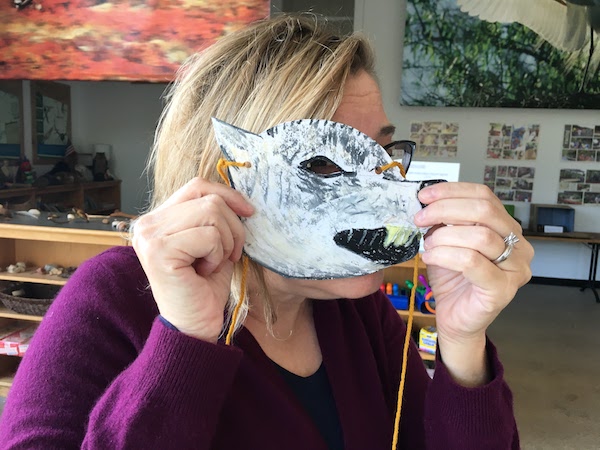 Plan your visit to the Lewis & Clark Center at Darden Towe Park
I haven't been to a museum like this before. As the museum was planned, the board focused on learning inspired by Lewis & Clark's journals. They knew from the beginning that art projects, for kids and adults, are an effective way to interpret history, science and the world. Visitors might make masks inspired by wildlife recorded in their journals. It might involve map-making or boat building. It might be something entirely different.
The museum's location in Charlottesville makes sense. The expedition was first conceived by Thomas Jefferson. Meriwether Lewis was born in Albemarle County, and William Clark's family lived in the area, near the exploratory center. Their strong ties to the area make this a great location to learn about them.
Hours: The museum is open to the public on Fridays and Saturdays from 10 a.m. to 4 p.m., and Tuesday through Thursday, from 1-5 p.m.
Admission: $7 per person. Children 2 and under are free.
Directions: Using GPS, put in Darden Towe Park, 1445 Darden Towe Park, Charlottesville, VA 22911. Follow the signs to the Lewis & Clark Exploratory Center.
Alternatively, from the 250 Bypass on Pantops in Charlottesville, go North on Stony Point Road .8th of a mile, and then take a left on Elk Drive. Follow Elk Drive into Darden Towe Park .4th of a mile. Once through the park entrance, take a left. Keep on that road along the Rivanna River and then stay left as you travel up a hill. The Lewis & Clark Exploratory Center is at the bottom of that hill on the left.
Things to bring:
Wear comfortable clothes to play, climb and create.
Bring sunscreen for exploring outside.
Bring water bottles or a picnic lunch/snacks to enjoy the outdoor space.
Read books about Lewis & Clark before you go. It might help you figure out those brain games puzzles a little more quickly.
Use your phone as a camera, but otherwise, ignore it! This is a place to explore — and I'd hate for you to miss out!
Learn more about Charlottesville