Top tips for traveling to Germany with kids
This post may contain affiliate links. Click here to see what that means.
As one of the largest countries in Europe, traveling to Germany with kids is a great idea. There's so much to see and do that there's something for every family!
Germany has influenced European history, its economy and development.
Germany's geographic variety and cultural diversity make traveling to Germany with kids an easy choice.
These are some of the best cities for a family vacation in Germany. Discover the culture, food and history of the country.
Best cities for a family vacation in Germany
Berlin, Germany with kids
Berlin is the capital and the largest city in Germany.
It is popular for its history, street art, lively nightlife and numerous renowned museums.
A family vacation in Germany should include Berlin simply for the incredible number of travel opportunities.
Top sites for traveling to Germany with kids in Berlin include 'museum island,' the 'Brandenburg Gate,' the 'Berlin wall memorial' and historical buildings like Berlin Dome.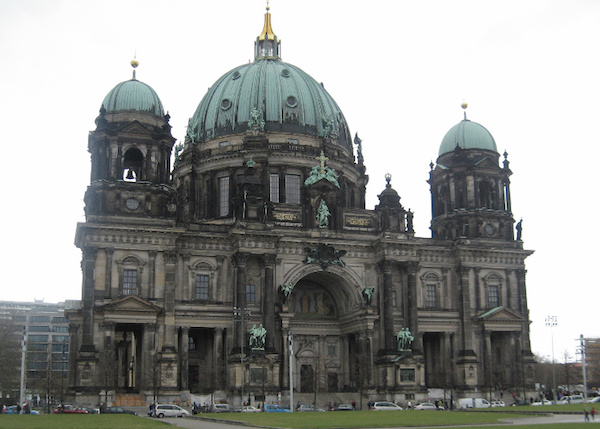 Top tips for visiting Germany with kids in Berlin include:
If traveling with younger kids, spend half a day at Legoland Berlin, where they can play and explore at their pace. Tickets include admission to the 4D theatre, rides and free play with millions of Lego bricks. This is a great spot for families! Legoland Berlin is located at Potsdamer Str. 4, 10785 Berlin, Germany.
Berlin tips for traveling to Germany with kids
Berlin is relatively cheap place for accommodation and food.
Being a cosmopolitan city, lots of people can speak English.
Local public transport is cheap and convenient. It is the best mode of transportation for tourists.
There are some 'free' walking tours in Berlin which cover the most important sites. These tours are worth attending.
Hamburg, Germany with kids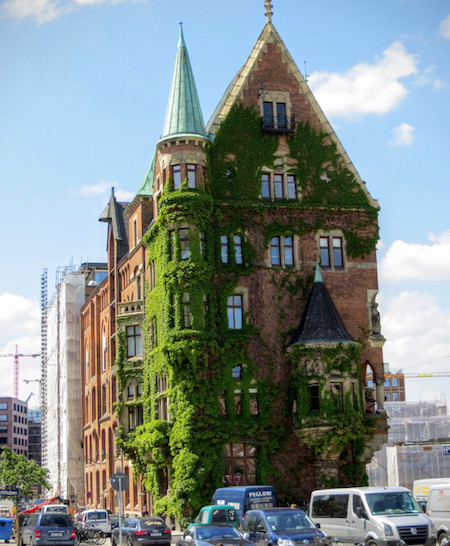 Hamburg is another great city to consider when traveling to Germany with kids due to its importance as a European port city. Because of the port, Hamburg has a unique feel. The city's characteristic architecture and various water bodies add to its intrigue.
Hamburg points of interest you should see include the old city center including Speicherstadt and Hafencity and the Elbphilharmonie, a concert hall on the banks of Elbe river. The easiest way to see these must see Hamburg gems is on a guided tour of the city, such as this Hamburg Speicherstadt tour offered in both English and German.
More attractions to consider in Hamburg on your family vacation to Germany
Visit The Miniatur Wunderland, worth a day trip to see miniature reproductions of cities from across the world. is my pick of the city where you can see miniature, working displays of popular cities all around the world. Miniatur Wunderland is often a highlight of a family vacation in Germany because it's so unique.
Take a walk through the hilly neighborhood of Blankenese. The Blankenese neighborhood is a wealthy residential district known for old fishermen's houses and pre-war villas. Steps lead to the top of Süllberg's hill, where restaurants overlook the Elbe River, a good place to grab a bite to eat!
Visit the Heide Park Resort, the largest amusement park in northern Germany. These skip the line tickets let you start on the fun at this highly rated attraction even sooner!
Day trips from Hamburg
Hamburg is also surrounded by many destinations which can be visited as a day trip. The University town of Bremen is a beautiful place for cycling with family.
Other nearby day trip destinations include the small port towns of Luebeck and Travemunde.
There are great sailing spots in Kiel, a small village on the Wadden Sea.
Tips for visiting Hamburg on your family vacation to Germany
Hamburg is a port town that means there is lots of international people. English is widely spoken as compared to many other German cities.
For the family travelers, I highly recommend visiting 'The Miniature Wonderland'. It will be a memorable, fun experience for kids.
Visit one or more museums in Hamburg to discover some interesting history.
Munich, Germany with kids
Munich is the capital of Bavaria, the largest district in Germany.
Munich is a completely different city from Berlin and Hamburg. The Bavarian region has its own culture and traditions which are reflected in the lifestyle of Munich.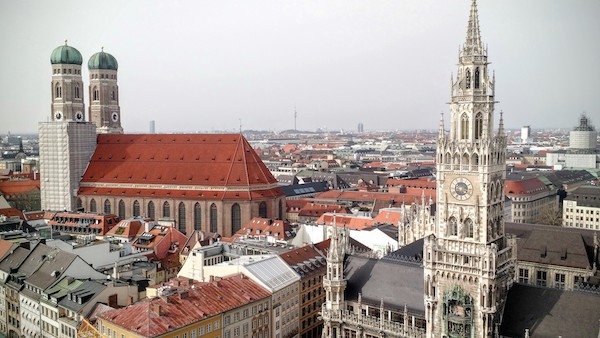 There are many sites in Munich to consider on your family vacation to Germany.
Soccer fans will enjoy learning about Munich and the FC Bayern Munich on this Munich city tour. Tickets include a tour of Allianz Arena, as well!
Another popular attraction, in fact tickets regularly sell out, so purchase here in advance, is the guided tour of the New Town Hall on Marienplatz.
When wondering what to do in Munich, don't forget Octoberfest (Beer festival), which is world famous, is held from mid-September to mid-October. This festival is one of a kind and a really fun experience.
But what if you are visiting Munich outside this festival month? No worries! Munich's biergarten culture is celebrated year round! Get your tickets to experience the best of Munich's world famous beer halls and let the Oktoberfest begin!
If you want to enjoy Bavarian food, the Viktualienmarkt Gourmet Food Tour — offered in both English and German — will introduce you to local specialties and international favorites.
Daytrips from Munich to consider on your family vacation to Germany
Munich's central geographical location makes it a perfect place to explore nearby places as you travel Germany with kids.
The popular fairytale palace, Neuschwanstein, is one. This popular day trip from Munich sells out far in advance, so book your tickets early.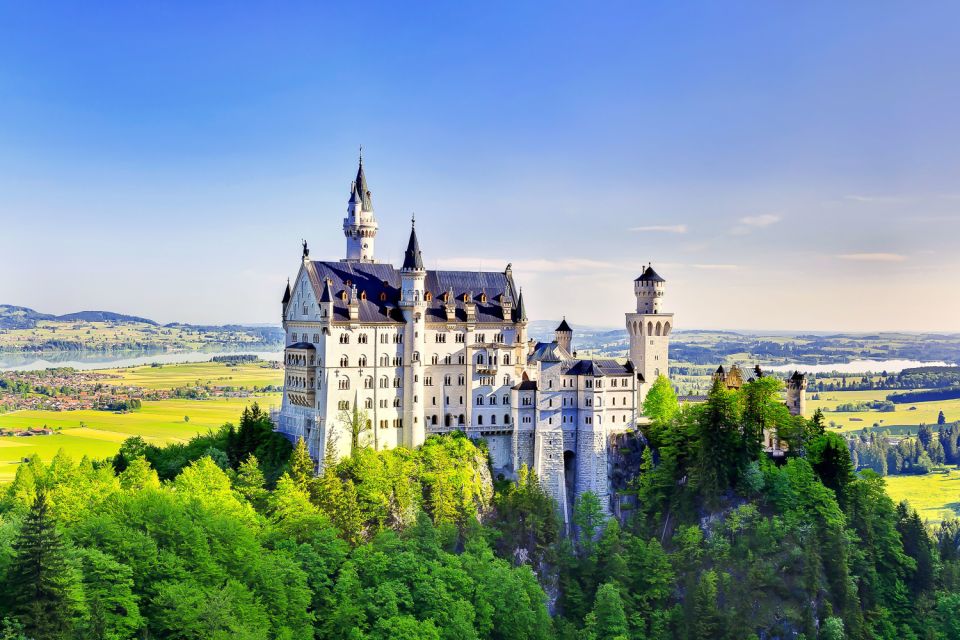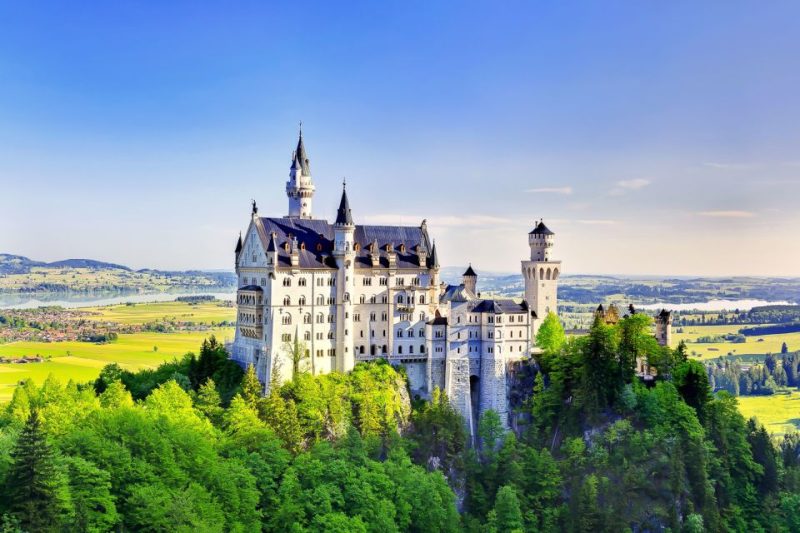 Germany's highest peak in the Alps, Zugspitze, is another. A top rated day trip from Munich, you'll ride in a comfortable bus to Zugspitze cablecar.
Riding the new cablecar, you will reach the top in just a few minutes. At the top, enjoy the truly staggering view of more than 400 peaks of the Bavarian, Austrian, Swiss and Italian Alps.
You'll have time to eat, try out bobsledding or take a walk on the perpetual glacier before a historic cogwheel train takes you back down the mountain for your bus ride back to Munich. Tickets for Zugspitze sell out early, so buy your fully refundable tickets here in advance.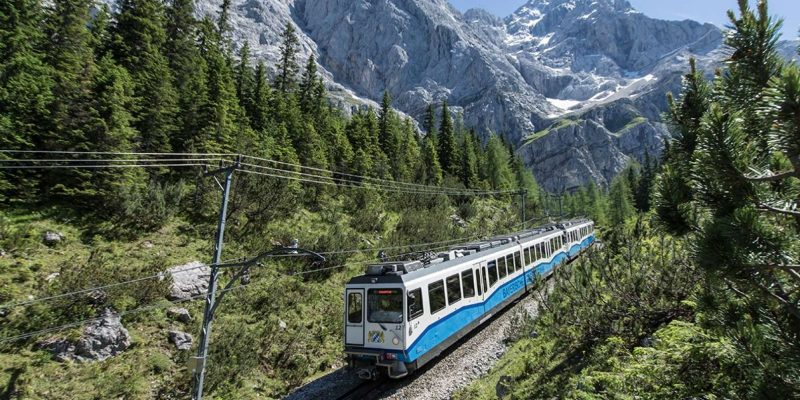 Tips for visiting Munich
Munich is the most expensive city in Germany to visit, both for accommodations and public transportation.
If you are visiting Munich during the October festival, book your trip far in advance and be prepared for an over-crowded city center.
English is fairly spoken by many in Munich.
There is an international airport for Munich which is well connected with the city center by metro.
Visit the famous Black Forest on your family vacation to Germany
The state of Baden Wuerttemberg, commonly called the Black Forest, is popular as a sunny region of Germany.
The Black Forest is a small area in the southeast region. There are vineyards, valleys and hills, beautiful landscape views and a unique cultural heritage. The region has its own specialty clothing, food and traditions.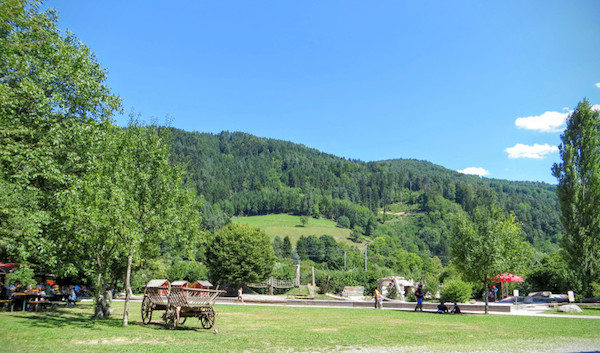 The famous Black Forest Cake, as the name suggests, originated here. When you visit, you have to taste it.
The gorgeously decorated, intricate cuckoo clocks of Germany also originated in the Black Forest region.
Beyond these, the Black Forest area offers lots of outdoor activities like hiking, mountain biking, water sports, skiing, etc. Nature photography opportunities also abound here. For luxury travelers, there are some nice spas and wine tasting tours.
The Black Forest is one of the best places to visit on a family vacation to Germany with kids. Consider a farm house stay for an extraordinary experience and taste of culture.
Visit the Black Forest Open Air Museum for a unique presentation of the history and culture of this region. There are many interactive programs running at various places which kids enjoy the most. This museum is very popular with families traveling to Germany with kids.
Other popular places to visit in Black Forest area are the waterfalls, which you can drive to by car.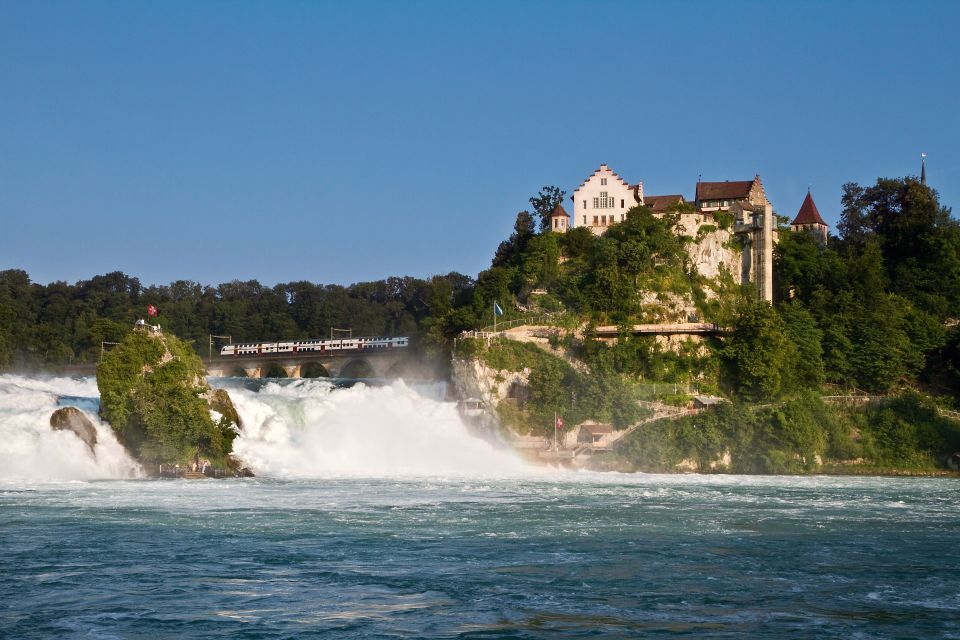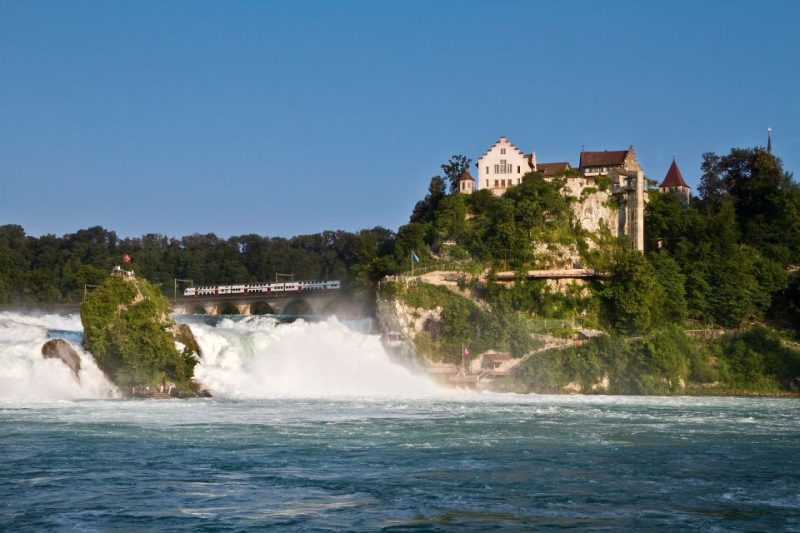 Tips for visiting the Black Forest
The public transportation is good in this area but a car would be more convenient.
The Black Forest area is a popular destination year round, but it is best in summer.
A trip to Black Forest is more like getting close to nature and enjoying outdoor activities and local cuisine.
We hope these tips for traveling to Germany with kids make it easier for you to plan your family vacation.
We encourage you to use our free, downloadable vacation cost estimator to plan your trip. It's got spots to keep track of hotel reservations, tour ideas and restaurants you want to enjoy.
And, if you, like me have a hard time narrowing down your vacation bucket list — isn't it awful when your time isn't as big as your wishlist? — here's how we make our bucket list work!