Madison's Montpelier: A family guide
This post may contain affiliate links. Click here to see what that means.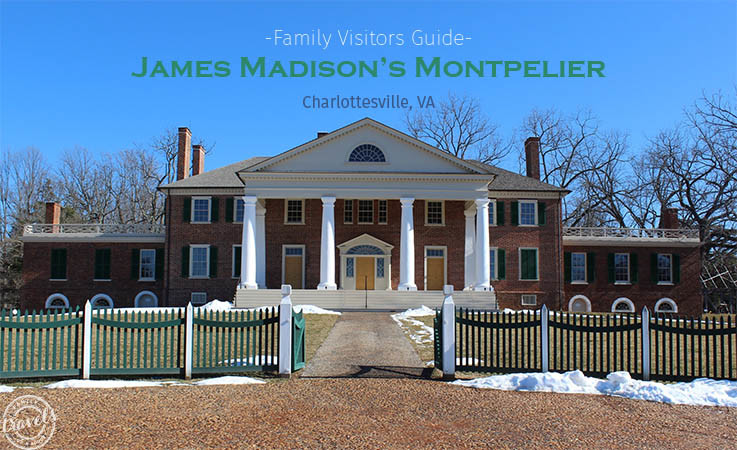 **Special thanks to Montpelier for tickets provided for purposes of this review.**
Growing up, I was fascinated with James and Dolley Madison. James Madison, the father of the US Constitution, was a deep thinker who took his role in early America quite seriously. Dolley, a regular subject of my school papers, was his political "right hand." When I got to visit Montpelier, their private home in Charlottesville, VA, I was thrilled. James and Dolley never disappointed me growing up, and their estate doesn't either. If I had to pick a favorite president, James Madison still tops the list!
Visiting Montpelier
The Montpelier "museum" consists of a visitors' center, the home, the archeological sites and extensive walking trails. The mansion is a short walk (about 1/3 of a mile) from the visitor's center, so dress comfortably.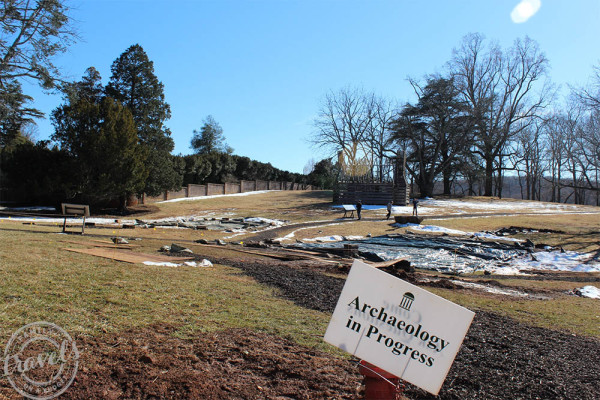 The introductory film in Potter Theater provides an overview of James and Dolley Madisons' lives and explains some of the history of the mansion. It sets the stage for everything you'll see later in the tour. At only 15 minutes, it should not be skipped.
After the film, follow the path to the mansion's front porch for a guided tour.  The "Signature Tour" (most popular) lasts about 45 minutes. It takes guests from the wide front porch of the home through the original parts of the house, its expansion and upstairs. Architectural details, like the retractable windows, are fascinating. The drawing room's paintings, busts and other artifacts are a "who's who" of the early 1800s! Of course, James and Dolley's love story — and her influence in early American politics — is told brilliantly in the dining room, where much unfolded.
After the home tour, guests can explore the second floor exhibits, the gardens and outdoor exhibits. Across the parking lot is the family cemetery. From there, follow a path to the slaves' cemetery. Our daughter struggled with the historical truth she learned — seeing the lavish gravestones of the rich in contrast to the unmarked graves of the slaves. This led to a great discussion.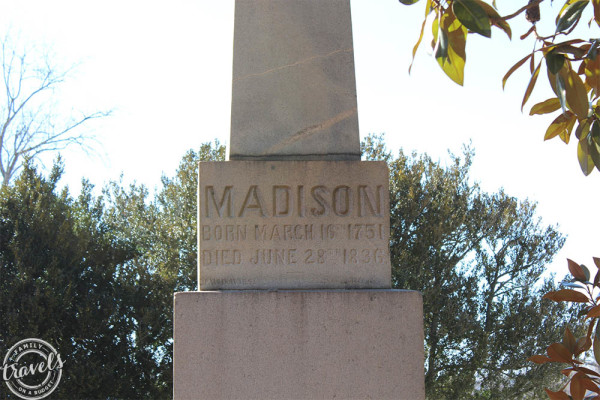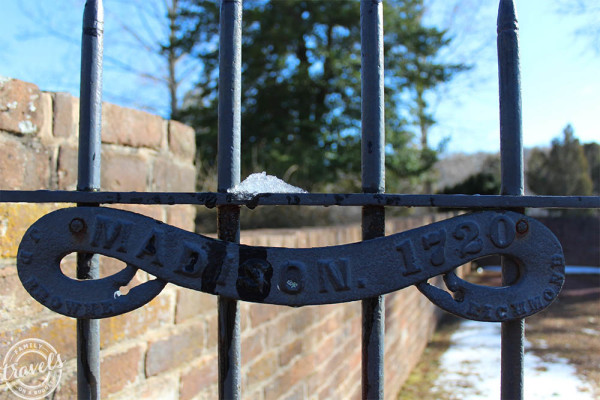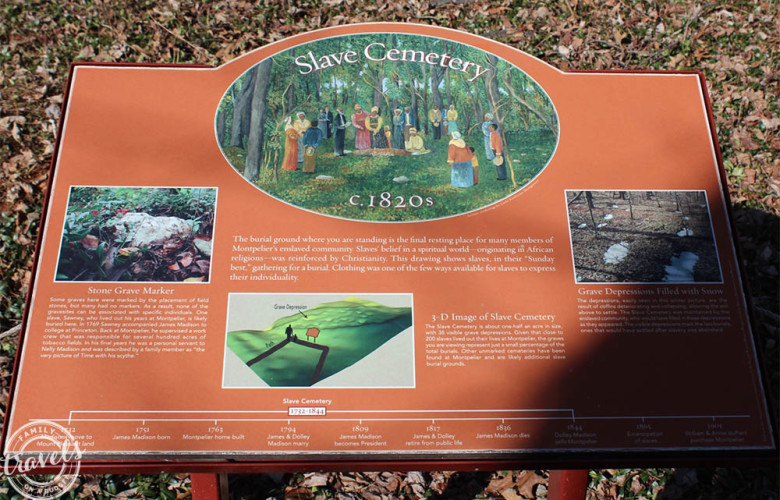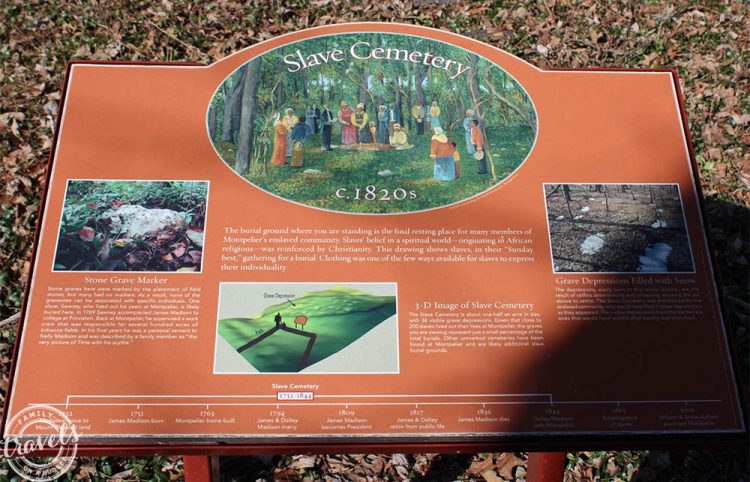 Travel tip: When presented with the opportunity to share history with your kids, even if it's sometimes hard to explain, don't shy away. Ellie already knows what slavery is. This exhibit gave us a chance to explain that the slaves were too poor to have gravestones, but they still had respect for their family members when they died. She said simply, "it's not fair that nobody knows their names anymore." We agreed, and pointed out that it's important to respect other people all the time, no matter what color their skin is. The whole thing took about 3 minutes, but it added to her understanding of American history and some tough issues we still wrestle with today. That's all she needs right now — we can build on it later.
Special tours and events at Montpelier
James Madison was deeply conflicted about the issue of slavery. He understood the financial implications of running an estate without slaves (he would go bankrupt). He understood the deeply rooted issues of race relations and knew that most freed slaves would not be able to integrate into society. He was torn over how to eradicate slavery and was consumed by it. It seems only fitting, then, that much of the Montpelier estate is dedicated to the history of slavery. Special tours take a look at slavery, the Civil War and Emancipation.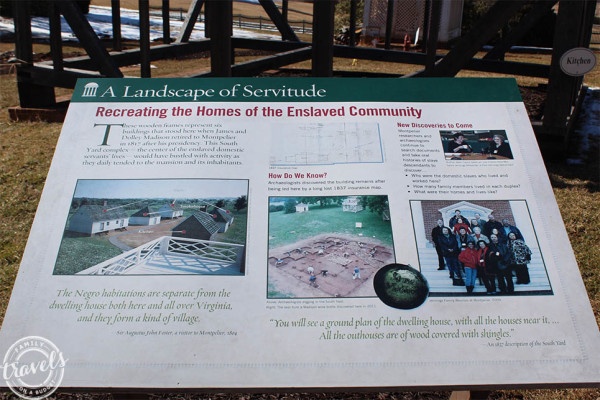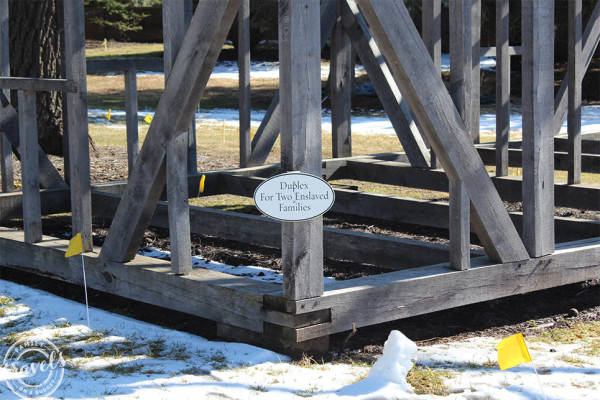 Montpelier for families
Montpelier's staff has created a center where young children can explore history at their level while older children, teens and adults are challenged to think deeper. Use their guide for families and kids to plan your visit. Hands-on archaeology exhibits and other exhibits bring history to life. The "Children's Getaway" in the mansion cellar provides toys, games and a rocking chair for restless kids who need a break from the tour. Wide open spaces on the grounds allow kids room to run and provide picnic areas for families to take a break. If you didn't pack a picnic, the Courtyard Café has high chairs for young restaurant guests.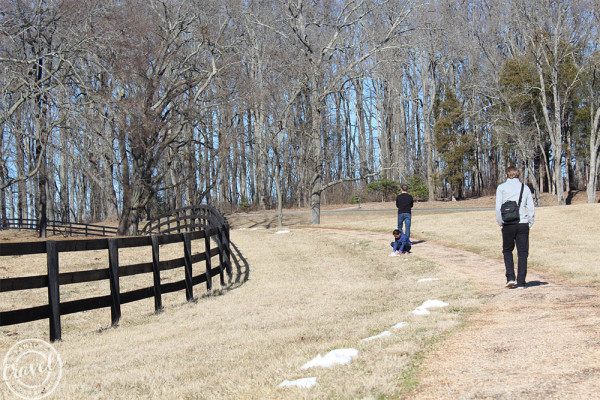 Know before you go
Hours of Operation: Montpelier is closed on Thanksgiving and Christmas, and also January 4-17, 2016.
Adult Ticket Prices for the "Signature Tour" are $18. Other tours are priced separately. See the website for complete details.
Planning tips:
Dress appropriately. There's lots of walking here, so wear comfortable shoes and dress for the weather.
Use the GPS address provided on the website! We didn't… and oh boy! Our GPS took us on some crazy dirt roads to get there. Take a moment to be sure you choose the main roads option, not the quickest. You've been warned!
Read about James and Dolley Madison before you go. Learn about the Constitution. Knowing a bit of history before you arrive will bring Montpelier to life!
And…. one thing I love about Dolley! She had the foresight to save US treasures before the British invaded the presidential home in 1814. Smart lady!
Pin this post to read later!