Forget pumpkin! Make mine maple! (cookie recipe)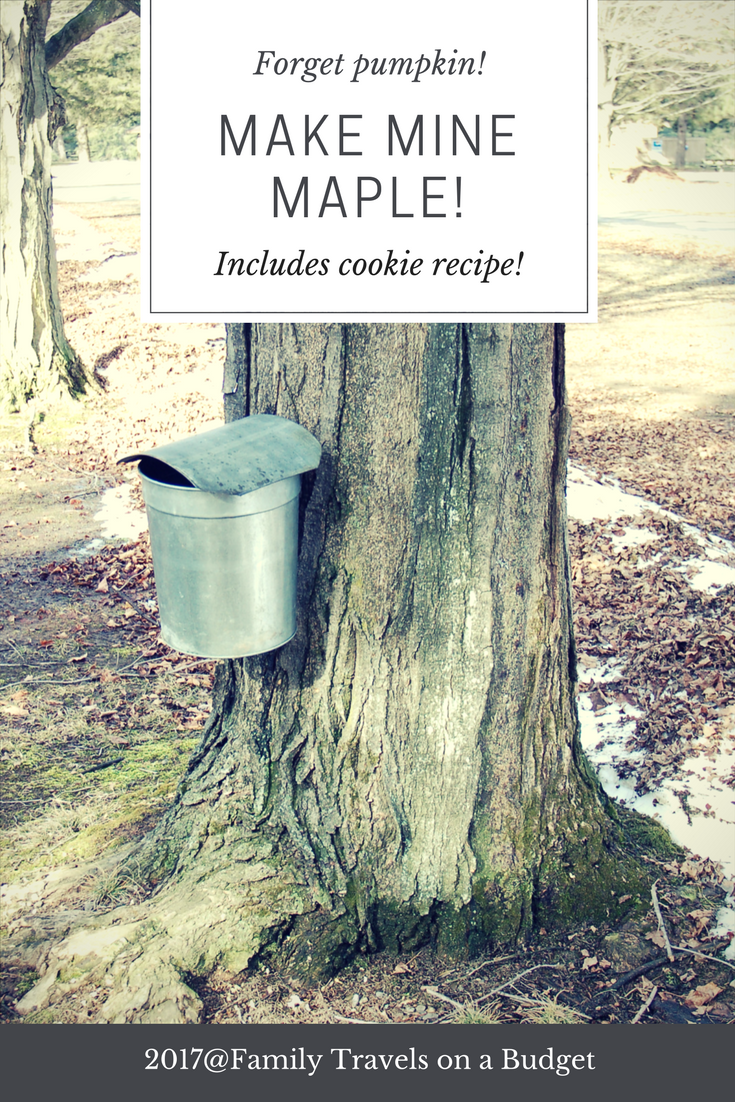 Maple Cookie post updated October, 2022
Pumpkin spice latte might be the social media darling of October and November.
But, its spot at the top of the fall flavor world may be coming to an end. And maple is to blame!
Personally, I'm not a big pumpkin spice latte fan. I like pumpkin pie, pumpkin rolls, and even pumpkin cheesecake. But, I'm more of a maple cookie girl.
So, this new trend is good with me.
Besides, maple is "healthy."
It's a low glycemic sweetener. For the unfamiliar, the glycemic index measures how fast different foods raise blood sugar levels. This is really important for diabetics.
The rest of us should pay attention, too, though. Steady sugar levels mean more energy.
And who doesn't need more energy at the holidays?
If you only know maple as a syrup for pancakes and waffles, you're behind the times! Maple cookies are where it's at!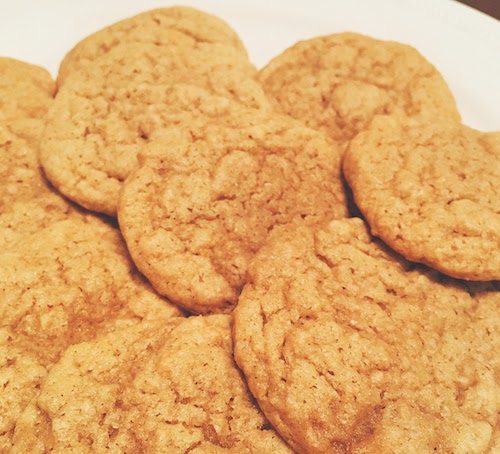 Where to find PA maple syrup for maple cookies
In the "Endless Mountains" of northern Pennsylvania, you can tour Patterson Farms to learn about the maple producing industry.
On my tour, I learned that the different colors of syrup actually have distinct flavors. Darker colors have a deeper, richer flavor. Middle colored syrups are well-balanced. The lighter maples are most popular for candies.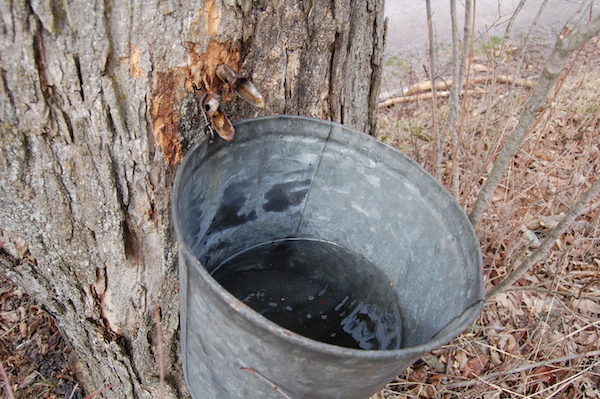 Discover Pennsylvania's Maple Farms
Tioga County, in northern Pennsylvania, might be the state's most popular destination to learn about this amazing product. Brookfield is popular for its certified organic producers. Nearby Patterson Farms is known for its syrups and products and also for being the largest maple producer in the state.
In mid-February in the Endless Mountains region, the Loch family begins tapping the trees. Loch's Maple produces syrups, candies and their signature popcorn — a favorite for visitors and locals alike!
Andy's Own Pure Maple Syrup in Indiana (that's Indiana, Pennsylvania, folks — about 90 minutes west of Pittsburgh) has been making syrup for more than 50 years. Besides their great tasting products, visitors can watch as they use a blend of modern and traditional techniques to make syrup.
Enjoy Pennsylvania's Maple Festivals
Most maple festivals take place late winter or early spring, when the maple harvest season begins. With an abundance of winter activities like skiing, tubing and snowmobiling, there's plenty to do in Pennsylvania to round out a winter weekend getaway. Just remember to pack the mittens!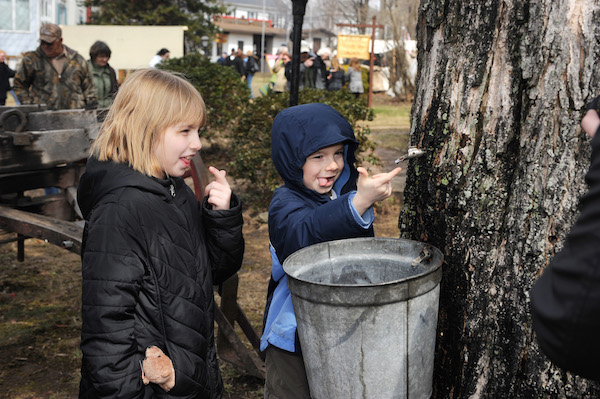 The Pennsylvania Maple Festival in the Laurel Highlands takes place in March. Festivities include a variety of activities like syrup production demonstrations, live entertainment, children's activities and tractor shows. Pro tip: Don't miss the Grand Feature Parade, Lions Club pancake breakfasts and "Legend of the Magic Water," a historical pageant that depicts the discovery of maple syrup.
In Camp Eder, near historic Gettysburg, the Strawberry Hill Nature Preserve's Maple Madness event takes place in late February. Families will learn about the process of sugaring – from tapping the tree to turning the sap into sweet, pure syrup. The day also features a pancake breakfast, of course!
The Maple Weekend Taste and Tour, held every March in Somerset County includes 15 sugar camps. Visitors take a free, self-guided tour of the farms to learn about syrup production and traditions. Of course, no tour would be complete without samples of maple products from the local farms. Be sure to take some home and enjoy throughout the year, too.
Maple cookies recipe using Pennsylvania maple syrup
Yield: 24-36 cookies
Maple Cookies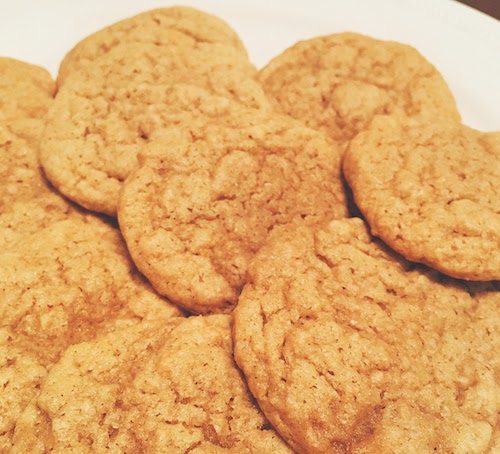 Chewy maple cookie recipe, provided by the PA Maple Association and Loch's Maple. Used with permission.
Total Time
1 hour
40 minutes
Ingredients
2 cups all purpose flour
1/2 tsp baking soda
1/2 tsp ground ginger
1/4 tsp cinnamon
1/2 tsp salt
1 stick unsalted butter (room temperature)
1 cup dark brown sugar
1 tsp vanilla extract
1 egg
3/4 cup Pennsylvania pure maple syrup
Instructions
In a medium bowl, combine first five ingredients (dry ingredients).
In a large bowl, beat the butter and brown sugar until light and fluffy (about 4 minutes).
Add vanilla and egg to the butter mixture and beat until well combined.
Add syrup and mix until combined.
Add the flour mixture to the butter mixture in two parts (half at a time) and mix only until combined. Do not overmix!
Cover bowl with plastic wrap and refrigerate for one hour.
Preheat oven to 350.
Line two baking sheets with parchment paper.
Drop dough by tablespoonfuls onto the baking sheet, spacing them about 2" apart.
Bake cookies until golden around the edges, about 10 minutes.
Remove from oven, and allow cookies to cool on baking sheet for 10 minutes before moving them to a cooling rack.
Notes
**Plant butter can be used one for one as a substitution for regular butter. I do not use it warm, but right from the refrigerator.
**For a double batch, separate dough into two balls before refrigerating.
And there you have it — loads of maple goodness, at home or on vacation. I hope you'll give it a try!