Moss Rock Preserve, Alabama
Moss Rock Preserve, Alabama's hidden gem in Hoover, is great for a woodsy stroll or for rock climbing.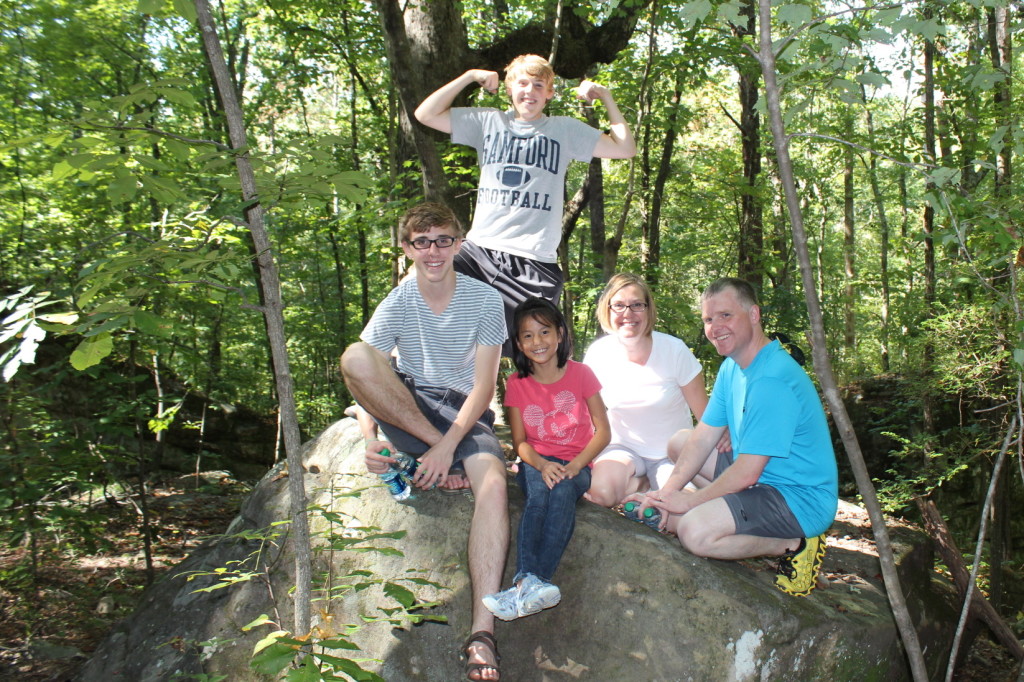 I say Moss Rock Preserve is a hidden gem, but locals sure know about it. Locals gravitate to this Hoover preserve on weekends, and for good reason!
Moss Rock Preserve, Alabama provides the Hoover community with a 350-acre nature preserve, flush with trees, waterfalls, and giant boulders suitable for climbing.
Boulder Field at Moss Rock Preserve, is one of the best rock climbing challenges in the state.
Beyond the climbing boulders, the Moss Rock Preserve, Alabama offers 1.2 miles of hiking footpaths which are maintained by local volunteers, churches and civic groups.
Moss Rock Preserve Hiking Trails
The Hoover preserve's hiking trails are fairly natural, not manicured for casual strolls. They are not paved. Rocks, tree roots and crevices caused by water run-off run through the trails.
As such, Moss Rock Preserve is not accessible to those with mobility impairment or to strollers.
To visit Moss Rock Preserve, Alabama with young kids, I suggest a hiking backpack. Something like this Kelty Kids' Backpack — We used a Kelty backpack for YEARS when our boys were young, and they outgrew it before they could wear it out!
While the park is not stroller friendly, the paths aren't terribly strenuous. Adventurous youngsters in sturdy shoes can navigate the trails at this Hoover forest preserve with a little assistance here and there.
GUIDE TO THE BEST HIKING GEAR FOR FAMILIES!
Signs throughout Moss Rock Preserve clearly mark the trails of this forest in Birmingham. You won't get lost if you follow the signs!
Rocky streams run throughout this Hoover forest preserve. When you need a break, find a nearby rock to sit and watch the water rush by.
Boulder Field at this Hoover forest preserve
The most unique feature at Moss Rock Preserve is Boulder Field. An enormous field of giant boulders offer an abundance of climbing options for the adventurous — and the timid (me).
One thing about the people who climb at Moss Rock Preserve, Alabama, everyone is friendly!
More experienced climbers coach beginners through the climbing routes at this bouldering wall in the forests of Birmingham.
They share climbing safety equipment, too.
In an adventurous pursuit like bouldering, nothing beats the thrill of success!
Families who want to connect with the great outdoors and with each other will find that easy to do at Moss Rock Preserve, Alabama. No screen compares to the thrill of bouldering in the forests of Birmingham!
Visiting Moss Rock Preserve in Alabama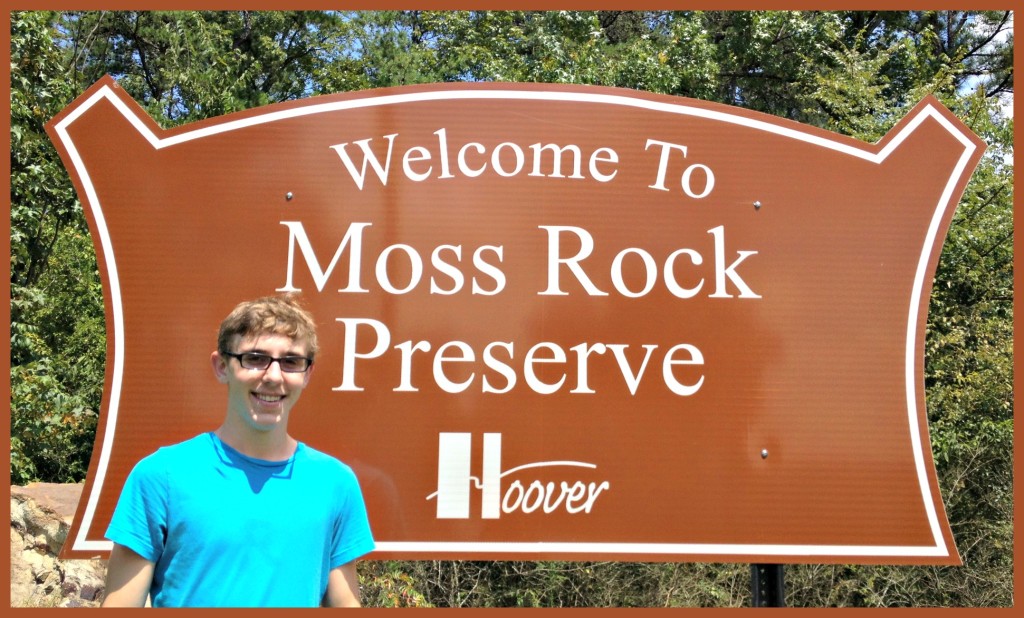 Hours: Daylight, 365 days a year.
Admission: Free.
Parking and Access: Three parking areas provide access to Moss Park Preserve.
1. Boulder Field Trail Head (easy access to the climbing area): 617 Preserve Parkway, Hoover.
2. Sulphur Springs Road Gravel Lot Trail Head, 4600 Preserve Parkway, Hoover.
3. Simmons Middle School Lower Parking Lot Trail Head, 1575 Patton Chapel Road, Hoover. Hiking trails from this lot are more strenuous and can be quite dangerous after heavy rains. This trail provides the most stunning views of the preserve.
Rules and Regulations: Due to the dangerous nature of bouldering and natural trail hiking, use caution and common sense when visiting Moss Rock Preserve, Alabama. Read and follow the rules posted at each trail head. And when you leave, please take your garbage with you!
Finally, have fun! Whether you visit Moss Rock Preserve or another wonderful hiking trail, enjoy it!
Save it on Pinterest
Save this great Hoover forest preserve to Pinterest — adventure, Alabama, hiking, great outdoors!