Family hiking gear essentials for 2023
This post may contain affiliate links. Click here to see what that means.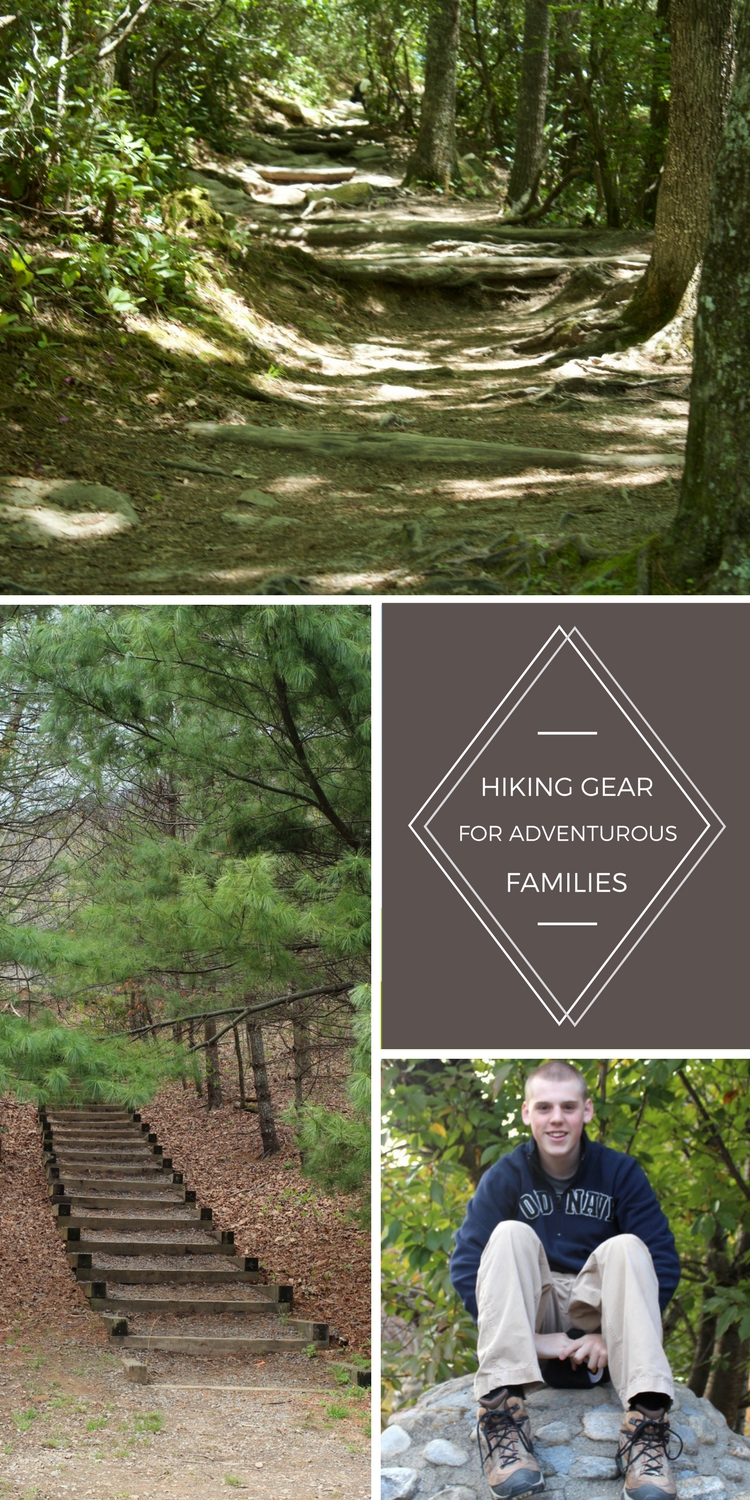 My son is an avid hiker, and encouraged me to write this post on having the proper family hiking gear for your outdoor adventures.
There's a difference between a walk in the woods and actual hiking. For a walk in the woods, you need supportive shoes, a bottle of water and (maybe) GPS so you don't get lost. But, most trails are short and well-marked.
Hiking? Well, that's a bit of a different story.
I learned the hard way how to hike smart — you know, by hiking not-so-smart. Several years ago, we vacationed at Yosemite. Our daughter was only 6, so I honestly didn't think we'd take any big hikes. But, Ellie is one adventurous kid. So, off we went.
Slightly unprepared.
We had water bottles, but not enough. We had snacks, but not enough. And, we had tennis shoes, but not hiking shoes — and that last one was a big problem.
Old fashioned tennies are no match for rocky terrain and muddy tree roots. But alas….
We survived our hiking misadventure and learned from our mistakes. And, we don't mind sharing so you don't have to learn by making the same mistakes!
Essential Family Hiking Gear
In no particular order of importance, because it's all important, here's our guide to essential hiking gear, as always with a mind on budget hiking clothes!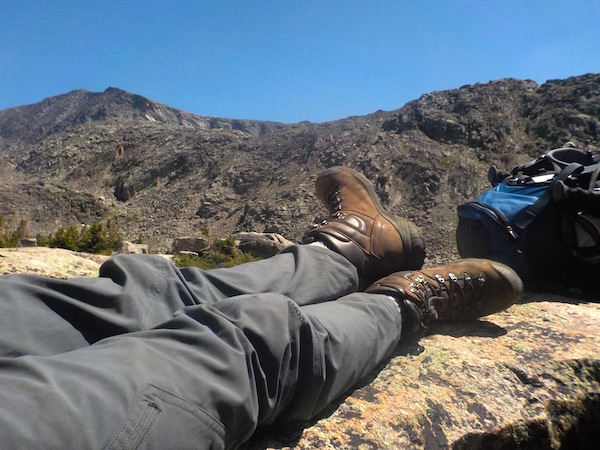 1. Hiking Shoes
You don't need to spend a lot of money on name brand hiking shoes. Look for shoes with a good fit and grippy soles. If you'll be hiking where it's wet, waterproof hiking shoes is a good idea.
Shop for top rated hiking shoes here.
My favorite hiking shoes for women are the Keen brand. Keen hiking shoes are lightweight, breathable and have great traction control. They are quite comfortable for long treks.
My husband prefers the Merrell brand for the wider toe box which is more comfortable for his foot. This Merrell shoe has the Merrell Vibram sole, which is durable and offers great traction, is breathable and has a protective toe box for rough trails. This particular shoe is part of the Amazon try before you buy program for risk free shopping.
2. A water bottle for short hikes or a hydropack for longer hikes
Getting dehydrated is a serious danger when hiking, so make sure you pack enough water for the length of your hiking trip. If you take a multiday trip, there are ways to purify water you might find in streams.
Adventure enthusiasts know that lightweight gear is important for all day endurance. The Survivor Filter Collapsible Water Bottle is only 2.4 ounces so it won't weigh you down. This water bottle also has a handy carabiner to attach to a day pack, an attached flip top to keep the mouthpiece clean that won't get lost, and a threaded opening so you can attach it to a water filter when needed. And, it comes with a lifetime warranty!
For longer hikes, a hydration pack which carries 2L of water is a better choice. The Water Buffalo Road Runner Hydration Backpack gets rave reviews from adventure enthusiasts for its durability and lightweight design. The pocket is insulated, keeping water cool for up to 5 hours.
3. A protective hat!
Any hat with a brim will do. It will protect your eyes from the sun's glare and keep bugs out of your hair.
When my kids were younger, I got hats with SPF 50 protection for their neck and faces. It made protecting them from sunburn much easier.
4. Bug repellant
Bug bites can make kids miserable. Heck, I don't like bug bites either!
Whether you use DEET, natural bug repellants or bug repellant treatment for clothes, protecting against bites makes for a happier hike and better health.
5. Appropriate clothing
Like the hiking shoes, you don't need to spend money on a whole new wardrobe for family hiking.
But, these tips will help.
Don't wear bright clothes — bees might mistake you for a flower.
Wear long pants and shirts with long sleeves if possible — to protect against scratches, bug bites and sunburn.
And, it is better to wear breathable fabric that dries quickly — like the newer clothing that wicks moisture away from skin.
My son was a camp counselor last summer and learned about the Simms brand of shirts for breathability and sun protection. He liked them so much, he sent me one to wear when I am working in the yard.
Mine has a hood to protect the skin on the back of my neck. It's awesome!
6. Sunscreen
After all, no one wants a sunburn for a souvenir. And, you need it even if it's not hot outside. Even the winter sun can cause sunburns.
Environmentally friendly sunscreens like Hello Bello are a way to hike responsibly.
There are so many wonderful national parks and state parks that are great for family hikes. With the right family hiking gear, whether budget hiking clothes or high end gear, you'll have a great vacation.
Family hikes to consider