19 top bloggers share the best romantic getaways in the United States
This post may contain affiliate links. Click here to see what that means.
Kids, pets, work, home repairs, bills, taxes… the stresses of everyday life push in from every direction. We need a weekend away to relax and reconnect with the one person who means the most to us.
For our 20th anniversary, Rob and I went to Disney without the kids, perfectly fun and carefree! And for our 25th anniversary, we cruised the Caribbean without the kids, incredibly relaxing as well. But, we really want to get away more than once every five years.
>> Read more: Romantic ideas for couples at home
That's why I asked travel bloggers to help me compile a list of the best romantic getaways in the United States. These destinations, from Portland, Maine to Hawaii, are among the best places to travel in the United States!
Whether you want to enjoy breathtaking views at a romantic cabin hideaway or splurge on a candleight dinner at a romantic resort and spa, these romantic weekend getaways will help you rekindle the romance of your honeymoon.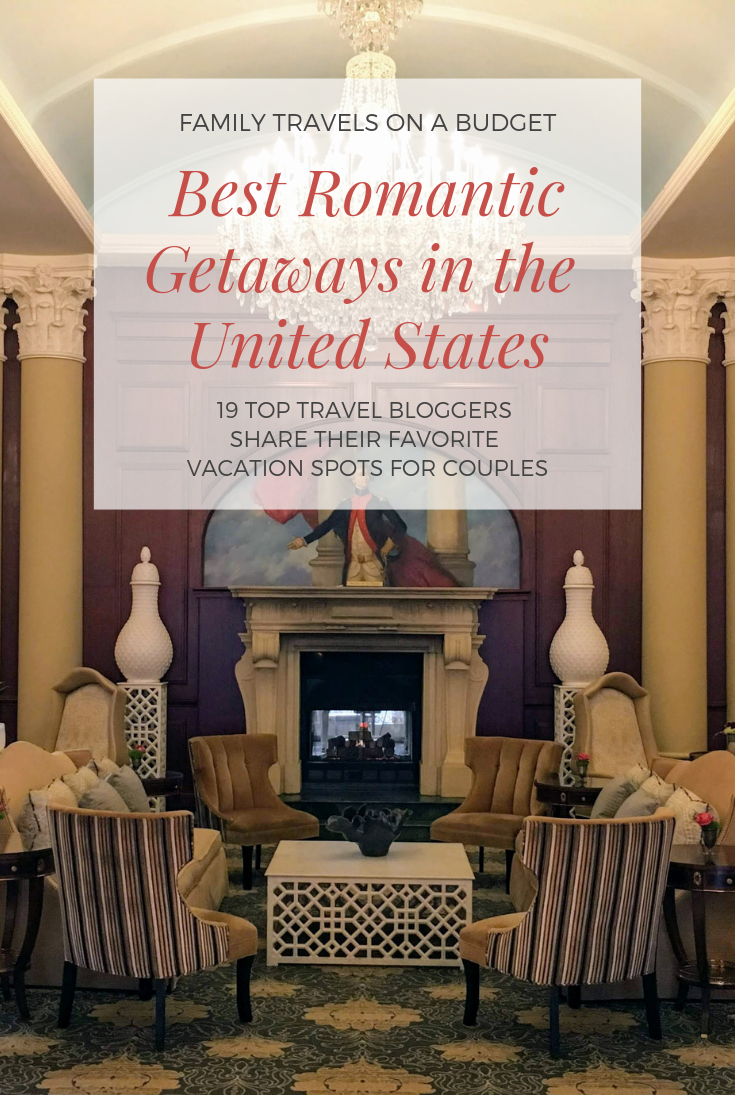 At the top of my list is Nemacolin Resort in Pennsylvania's Laurel Highlands. The resort offers a wide variety of accommodations from the ultra-chic, European inspired Chateau Lafayette to spacious vacation homes, couples can create the mood they desire. On site, the resort offers activities for every interest, like the adrenaline inducing high ropes course to luxurious spa treatments, and everything in between. Nearby, go rafting on the waters of the Yough River in Ohiopyle and enjoy the unspoiled scenery of the Laurel Highlands. Afterward, enjoy couples massages at the spa or take a relaxing soak in the resort hot tubs.
Check out the other romantic getaways recommended in this web collaboration of top travel bloggers. As our 30th wedding anniversary getaway appraoches, I've got lots of great ideas to consider. How about you? Where will you and your loved one celebrate next?
Special thanks to each blogger who contributed to this post!
Boston, Massachusetts
As the largest city in New England and one of the oldest cities in the USA, Boston makes the perfect romantic getaway: with its gorgeous location on the Atlantic coast, its compact nature (you won't need a car during your visit!), its beautiful neighborhoods, and its delightful food scene, you and your partner are sure to finish your trip completely enamored with Boston.
While you're there, be sure to walk to captivating Freedom Trail, to stroll through the gorgeous Beacon Hill neighborhood (be sure not to miss the photogenic Acorn Street!), to explore the touristy-but-fun North End neighborhood, and to hit up at least one of Boston's world-class museums.
Baseball fans will love touring Fenway Park (or even seeing a game!), theater lovers can head directly to a show, and foodie couples will have their pick of some magnificent restaurants. ~Contributed by Kate Storm, Our Escape Clause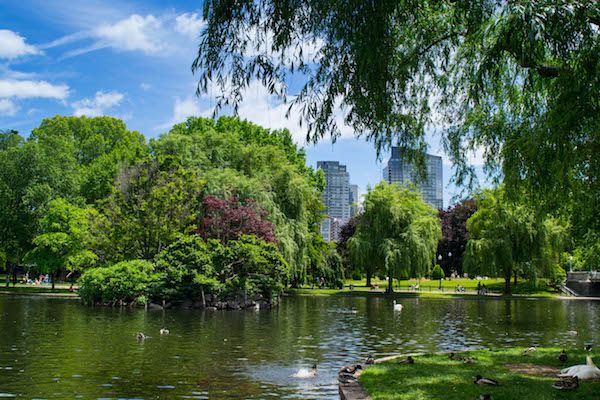 Breckenridge, Colorado
Breckenridge has got to be the most romantic getaway in the whole country… and I'm not just saying that because I got engaged there (snicker, snicker)! OK, maybe I am, but hear me out.
Obviously, there's skiing, which is a popular couple's activity. But Breck also offers so much more, from fast-paced to slow and steady.
Does speed turn you on? If so, book a snowmobiling excursion for the two of you. We did, and it was a ton of fun!
How about cozy nights by the fire? You're covered there, too. Most of the ski resorts have fireplaces in the rooms, and provide firewood for a small price.
To really push your trip to next-level romance, book a private horse-drawn sleigh ride in the valley. If you want to take some downtime to cuddle up and enjoy the mountain views, this delivers.
Top it off by stopping halfway through the ride to pop the question! That's how my husband proposed, and it was unforgettable. ~Contributed by Mary Beth from MB Sees.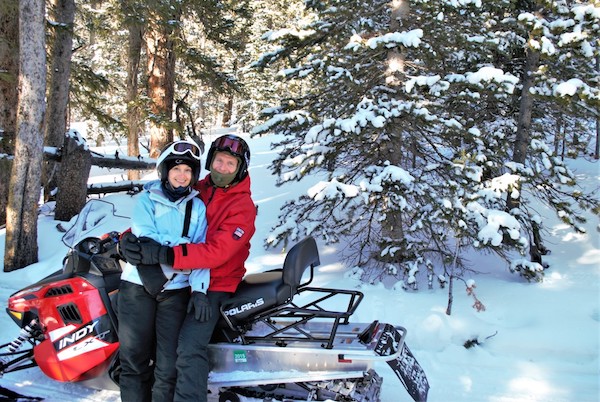 Chicago, Illinois
Chicago is a great destination for a romantic getaway in the United States with many things to do for couples no matter what your interests or budget. Couples who visit Chicago when the weather is warm enough to enjoy being outside can take a cruise or boat on the Chicago River or Lake Michigan or take a romantic walk along the Riverwalk, lakefront, beach or one of Chicago's many parks.  If interested in cultural activities or the weather is too cold to be outside, Chicago is home to many fantastic museums and cultural institutions including the Art Institute of Chicago. For a romantic night, eat dinner at one of Chicago's many restaurants, go to a comedy club or listen to live music at a blues or jazz club.  My perfect romantic date is to have dinner and drinks at a restaurant or bar that offers panoramic views of the beautiful skyline. ~Contributed by Patti Reddi, The Savvy Globetrotter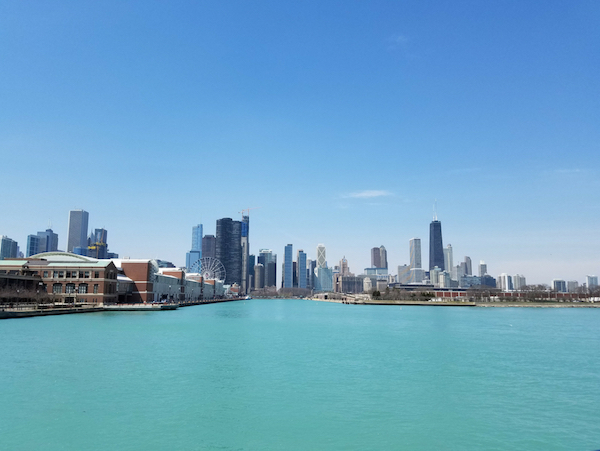 Door County, Wisconsin
Door County, Wisconsin is one of the most beautiful destinations in the United States and it definitely should be on every couple's radar as a perfect romantic getaway. Located about two hours north of Milwaukee, Door County is a peninsula surrounded by Lake Michigan on one side and Green Bay on the other. The area is known for its fruit orchards, historic lighthouses, beaches, fall foliage, and state parks. A couple would enjoy spending a weekend in Door County any time of year because there are many charming towns along the water, including Fish Creek, Ephraim, and Sister Bay, each one unique in its own way. Don't miss the local art galleries or sampling the wine and beer and local vineyards and breweries. This destination is made for couples who really want to get away from it all. ~Contributed by Kirsten Maxwell, Kids Are A Trip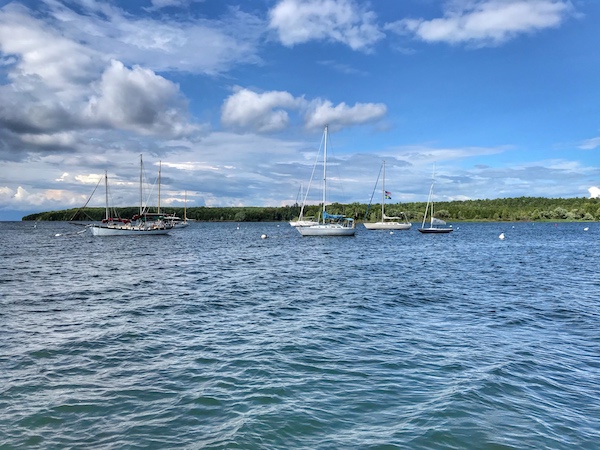 Hawaii (the Big Island)
With 11 different ecosystems in a total land area of 4,028 square miles, the island of Hawaii genuinely offers something for everyone. But in our eyes it really makes the perfect romantic getaway for couples, because it was where we fell deeper in love on our first big trip together 10 years ago! In terms of activities the island has a little of everything. You can watch the sun set from the snow-capped summit of Mauna Kea, hike through lush tropical jungles, take a boat ride to see the world's most active volcano flowing into the sea, snorkel with an incredible array of marine life, tour a Kona coffee plantation, or simply spend the day relaxing on one of the island's picturesque beaches. Your Hawaiian island experience can be as wild or luxurious as you want it to be. Either way, you'll likely find yourself dying to return, as we will next month for our 10-year anniversary! ~Contributed by Bret Love and Mary Gabbett of Green Global Travel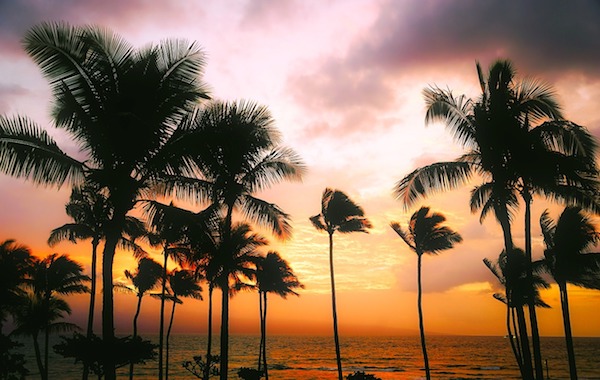 Mohicans Treehouse Escape, Ohio
Sleeping in a tree house is something all together romantic, whimsical and just plain old fun. While the idea of a tree house may have you conjuring up childhood memories of a house in the trees that was a collection of rickety planks and simple ladder, a stay at The Mohicans is anything but that. Picture a roomy house in the trees that features all of the amenities your childhood self would have wished for if he/she knew it could exist. Featured on Animal Planet's "Treehouse Masters", The Mohicans near Mohican State Park in Ohio has stays suitable for the honeymooning couple, the anniversary seeking duo, and even families. The houses are constructed of 100% reclaimed wood and are rustic on the outside while being chic on the inside. Indoor bathrooms, kitchenettes, loft bedrooms with gorgeous windows to watch the trees sway outside make this the most romantic stay in the woods. ~Contributed by Hallie Bradley, The Soul of Seoul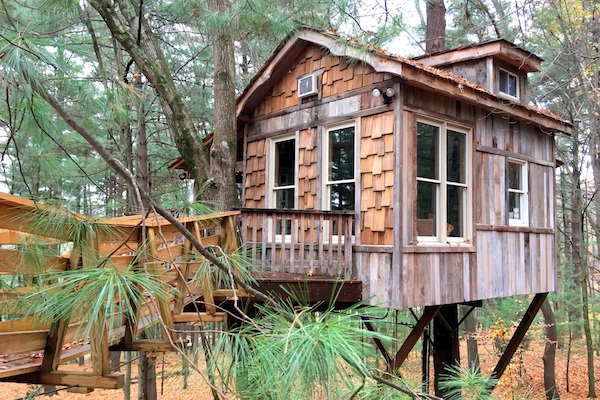 New York City
With its chaotic energy, mesmerizing skyline and incredible restaurants and bars, New York is the perfect spot for a romantic getaway in the USA.
There is an abundance of romantic things to do in New York: our favorites include a walk across the Brooklyn Bridge, a leisurely picnic and a boat ride in Central Park, a stroll on the High Line, a spectacular meal followed by a secluded table for two in one of the city's many speakeasies, a champagne cruise on the Hudson and a breathtaking helicopter ride over Manhattan.
It's always a magical moment watching the sunset on a New York day. As darkness takes hold, the city twinkles in anticipation of the night ahead and everything seems possible, especially love. ~Contributed by Elaine & Dave, Show Them the Globe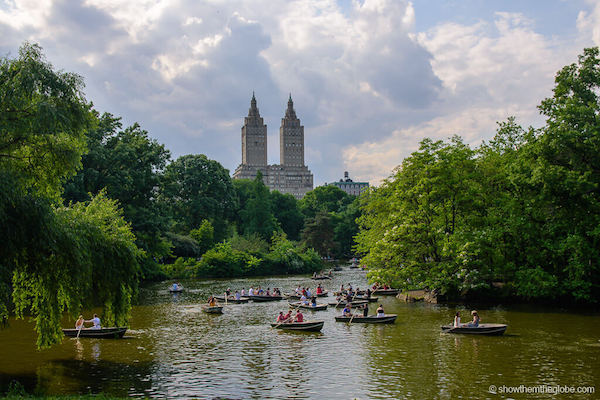 Park City, Utah
Park City is a charming city that is perfect for a romantic getaway in the USA.  If you go during the winter you will find amazing snow only 45 minutes from the Salt Lake City airport.  The winter wonderland provides activities that will bring you together like skiing, snowboarding, sledding, bobsledding and so much more.
When the daytime fun is over you can really take the romance up a notch.  Dine at a cozy restaurant like The Glitretind at Stein Erickson Lodge and after dinner, retreat to your hotel to warm up and relax.  At the Park City Westgate Resort & Spa, you can warm up by your in-room fireplace and make your way to you jacuzzis in the one bedroom suites. Relax and unwind together before turning in for the night. ~Contributed by Dan Bagby, Honeymoons Away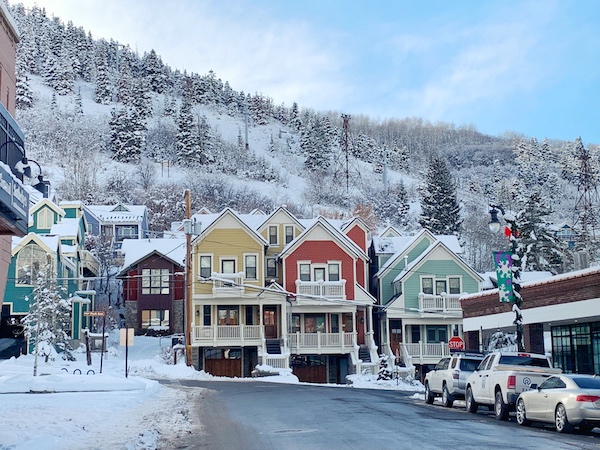 Portland, Maine
The quaint port city of Portland, Maine makes a great destination for a couple's getaway. Maine is known for its vibrant craft beer scene and you can find many tasting rooms (and even a beer bus tour) in the Portland area. Portland is also known as a foodie destination, especially for those that love lobster, oysters, and seafood — but don't miss getting homemade blueberry ice cream or a classic whoopie pie while you are in town. You can burn it off while exploring the nearby coastline, including Portland Head Light in nearby Cape Elizabeth, where you can scramble on the rocks and take in the beautiful scenic views. Or sign up for a lobster boat tour and learn how to haul in your own dinner (they'll even cook it for you!) Be sure to leave time to wander in and out of the shops along the cobble-stoned streets of the Old Port neighborhood. Our favorite place to snuggle up is at the quirky Press Hotel, with decor that pays tribute to the building's history as a home to the newspaper. ~Contributed by Tamara Gruber, We 3 Travel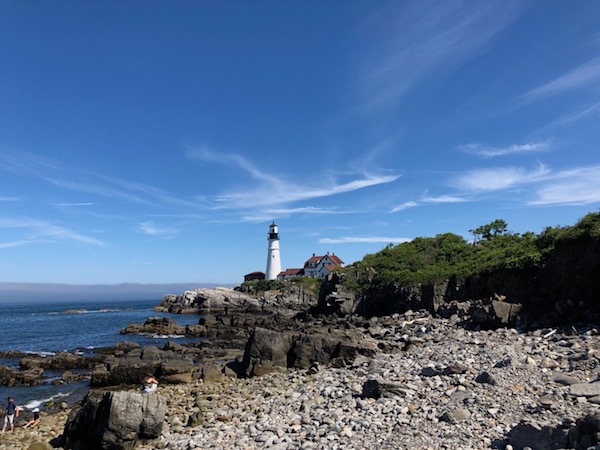 Salish Lodge and Spa, Seattle, Washington
Salish Lodge and Spa is one of the best romantic getaways in the Pacific Northwest. It is set in a gorgeous, mysterious, misty area of the Snoqualmie forest, surrounded by pine trees. You can't run out of ways to relax a the lodge. Their most noteworthy feature, though, is their spa. There are separate hot tub and lounge areas for men and women, plus luxurious massages for couples. You won't have to leave the resort, because there are great restaurants on site. But if you want a break from the resort, you can go on a variety of hikes, including to the famous Snoqualmie Falls which appear in the TV show Twin Peaks. ~Contributed by Renee Hyde, Renee the Wanderess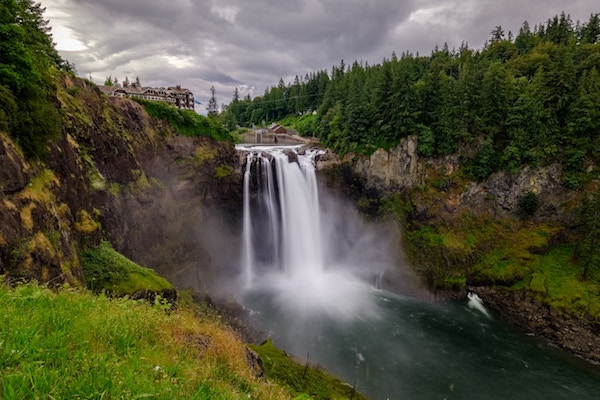 Sanibel Island, Florida
Tucked away just off Ft. Myers on southwest Florida's Gulf Coast lies Sanibel Island, a small barrier islands separated by a tiny inlet from Captiva Island just next door. These islands are a world away from the bustling nearby cities of Ft. Myers and Cape Coral, and offer one of the most romantic tropical getaways in the US without ever needing your passport. There's plenty to enjoy on Sanibel if you love world-class shopping and dining. But it's the quieter things that draw most visitors — like cycling along quiet bike paths that run the length of the island, kayaking the J.N. "Ding" Darling Wildlife Preserve, or visiting the Sanibel lighthouse at sunset. But your best memories will be combing the white sand beaches for the beautiful seashells that wash upon the shores of Sanibel, and make the best souvenirs of your romantic getaway! ~Contributed by Lori Sorrentino, Travelinmad.com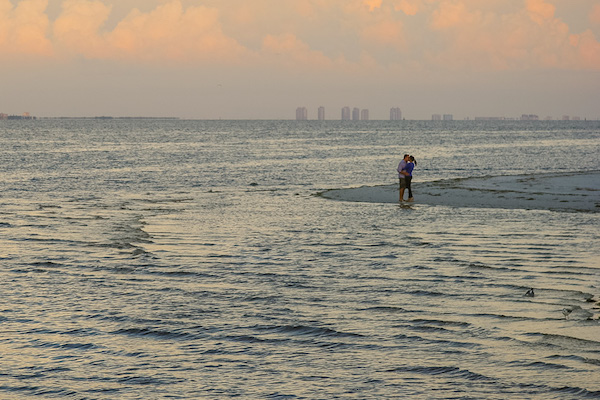 Savannah, Georgia
Savannah is the most picturesque town in the United States – and one of the most romantic locations in the world.
But what makes Savannah such a dreamy destination to travel to? There are many reasons why. For some, it is the charm of the Spanish moss hanging so delicately among the trees; for others it is exploring the 24 stunningly perfect town squares – which are a major reason why Savannah is considered to be so beautiful; or it could just be all the old world history that exists here which enchants all who visit.
Savannah is a place where lovers can amble around at a leisurely pace and eat delicious food together; they can fall in love with a small American town, or each other. For those looking to get engaged or married, Savannah is the perfect place to start this journey – which any visit to Savannah or just a photo of the city will make clear. ~Contributed by Toni Frazer, Enchanted Serendipity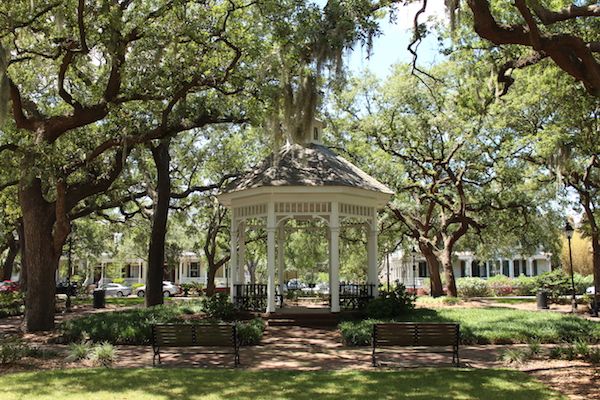 St. Simons Island, Georgia
There's no need to travel to the tropics when you can visit St. Simons Island, Georgia. A barrier island located off the coast of southern Georgia, St. Simons has a relaxed vibe that's perfect for a romantic getaway. Take a sunset stroll or a bike ride along East Beach before ending the evening at one of the quaint restaurants located at the Pier.
Adventuresome couples can kayak through the marshes of St. Simon and perhaps catch sight of local wildlife. Those couples interested in history won't want to miss Fort Frederica, founded by General James Oglethorpe to protect the English colonies from invasion by the Spanish. After visiting the fort, be sure to stop by Christ Church to hear the heartwarming story of a man who loved his wife so much he lit a candle at her graveside each night until he passed away. It's said you can still occasionally glimpse this light! ~Contributed by Pam Wattenbarger, Simply Southern Mom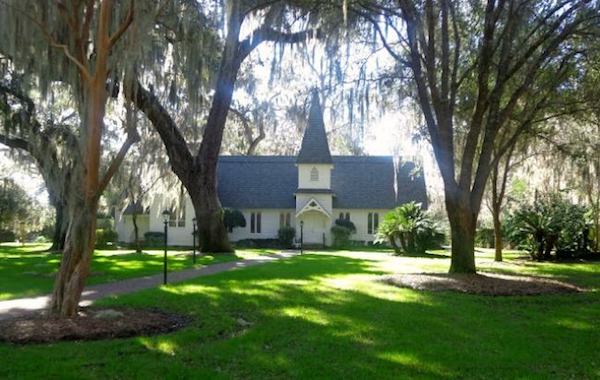 California Escapes
When I asked other travel writers to share their romantic getaway recommendations, California was quite popular. I understand, really. There's something for everyone in California. Maybe you'll find your perfect romantic escape in the Golden State!
Lake Tahoe
The United States is well known for its awesome landscapes, but few are stunning as Lake Tahoe. This place, which spans California and Nevada, is the perfect romantic destination as it offers plenty of things in every season.
Frosty mornings, snow-packed mountain peaks, luxurious accommodations, exciting activities and scenic spots make it a great romantic getaway in the mountains.
Whether you want to go horseback riding or kayaking in summer or skiing and snowboarding in winter, Lake Tahoe visitors are sure to have the best time of their life. Because of the romantic nature of this place, you can get special romance packages offered by the hotels and resorts.
One of my favorite spots is the Eagle Rock Hiking Trail, a haven of peace nearby. I loved walking up the short trail above the lake which took about 15 minutes. Stunning views of the lake, crisp air, blue skies and cuddles. What more could anyone ask for? ~Contributed by Nitha Thomas, The Trailing Mom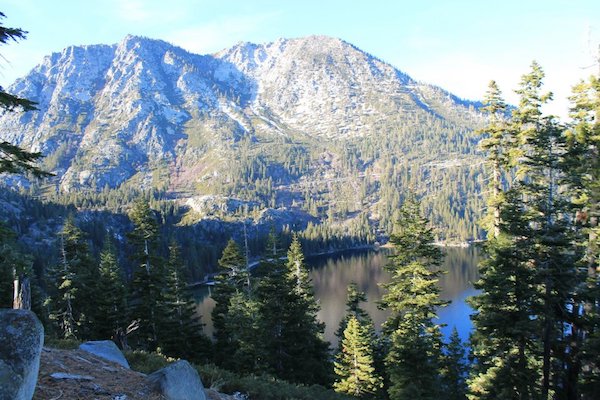 Los Angeles
Los Angeles has many incredibly romantic things to do.  Are you into movies?  Stroll through Hollywood and look for the stars of your favorite celebrities together.  Then head to the glamorous Beverley Hills Hotel for lunch, where you can hobnob with the rich and famous.  Finish the day with a studio tour together.  Are you into adventure?  Go scuba diving together in giant kelp forests.  Or ride horses in the hills to see the famous Hollywood sign.  After something a little gentler?  Rent a tandem bike and cycle over the canals of Venice, then along the beach to Malibu, where you can go swimming in the Pacific Ocean or ride the Ferris Wheel.  Food more your style?  Head to East L.A. to the El Mercadito Mariachi Restaurant and be serenaded by mariachi bands. Want more views?  Finish your day by driving up to the Griffith Observatory at nighttime for incredibly romantic views of the sparkling lights of LA. spread out below.  Los Angeles really is one of the most romantic getaways in the U.S. ~Contributed by James Stakenburg, Travel Collecting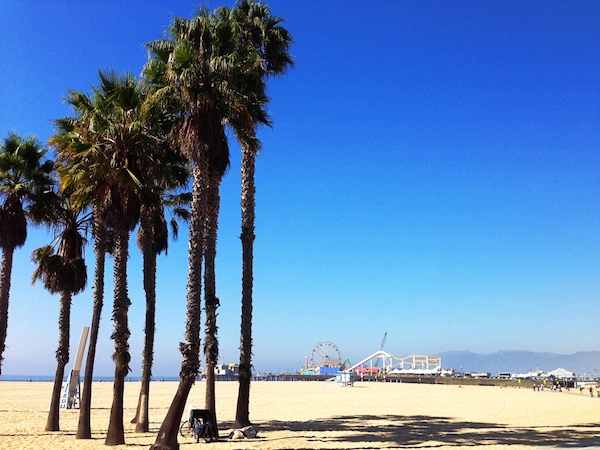 Palm Springs
From quiet walks on the Palm Springs Museum Trail to aerial tramway rides into the San Jacinto Mountains, Palm Springs is the ultimate getaway for togetherness. The sexy vibe of hotels such as the new Kimpton The Rowan and the iconic Parker Palm Springs mean couples have plenty of places to unwind and relax, especially poolside, and the region's retro atmosphere and popularity as a foodie destination are big draws. Culture couples will find a lot to do, from touring local art galleries and museums to checking out the street art in nearby Coachella – and of course there is the Coachella Music Festival to promote harmonious love. Best of all is the setting. Stunning desert scenes and rose-tinted sunsets mix with mid century modern architecture and sleek design, creating the ultimate scenic getaway. ~Contributed by Carol Perehudoff, Wandering Carol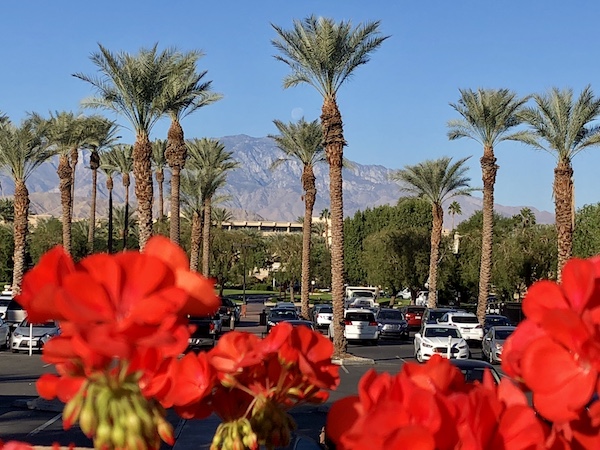 San Francisco
While you might know that San Francisco is a perfect weekend getaway, did you know that the city is also full of romantic places to visit? Walk along the Embarcadero while taking in views of the San Francisco Bay and explore the Ferry Building Market for some delicious grub.
Explore Crissy Field for amazing views of the Golden Gate Bridge or visit the super romantic Twin Peaks for one of the vistas of the city, especially of downtown and the Financial District.
Don't forget to check out the Hearts of San Francisco, a series of over 200 sculptures located throughout the city. The hearts are based upon the famous song "I Left My Heart in San Francisco" by Tony Bennett. Also see Cupid's Span, a partial bow and arrow sculpture, representing the city's romantic theme.
Love has become an important part of the city and its touches can be found throughout the streets of San Francisco. ~Contributed by Constance Panda, The Adventures of Panda Bear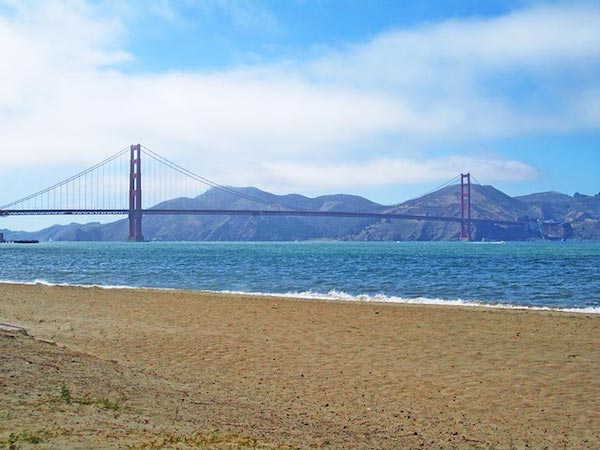 Santa Ynez Valley
If you are looking for a romantic getaway in California, I highly recommend visiting Santa Ynez Valley. Comprised of six communities: Santa Ynez, Buellton, Los Olivos, Solvang, Los Alamos, and Ballard, there is a vast array of couples activities you can do during your stay in the Valley including horseback riding, hot air ballooning, and wine tasting. I like to say that Santa Ynez Valley is the down-to-earth cousin of Napa and Sonoma as the atmosphere is much more relaxed. It is wine country, as evidenced by the gorgeous vineyards you'll see driving along as well as some iconic filming locations from the movie Sideways, which was filmed in the region. One of the towns in Santa Ynez Valley, Solvang, is particularly charming. In 1911, a group of Danes who wished to be far removed from the treacherous midwestern winters, traveled west to establish their own Danish colony. Solvang was incorporated as a city in 1985. You can spend the day walking incredibly charming streets while staring at beautiful windmills, and eating freshly baked goods from the local bakeries. You must try the Danish waffle pastry filled with buttercream and raspberry jam! ~Contributed by Jennifer Aspinwall, The World on a Whim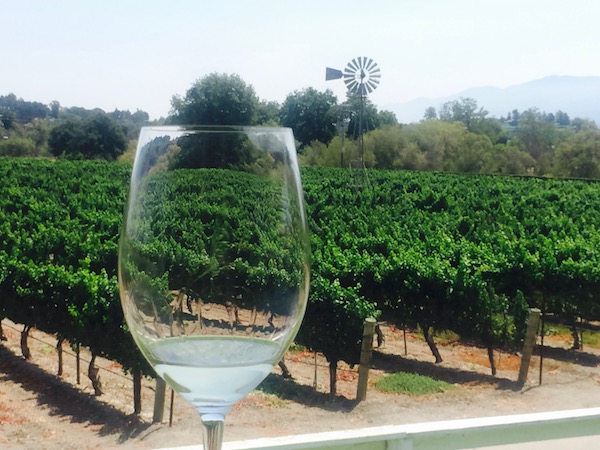 Yosemite National Park
If you're looking for a romantic getaway in the US, nothing is more dreamlike than Yosemite National Park. The secluded location, just a few hours drive from most big cities in California is a beautiful escape for couples young and old. Whether you're interested in being active or relaxing, or both, Yosemite has it all.
Stay at Tenaya Lodge, Yosemite's most romantic hotel and enjoy swimming, spa treatments, and fine dining under the backdrop of stunning mountains. Tenaya offers romantic suites as well as new, more secluded cabins.
Nothing could be more romantic than gazing at all of the brilliant views around Yosemite. Be sure to catch the sunrise over Tunnel View or Glacier Point. If you're feeling more active you can enjoy hiking one of Yosemite's beautiful trails or climb El Capitan. ~Contributed by Vanessa Hunt, Wanderlust Crew