6 Tips to Save on Hotels this Summer
This post may contain affiliate links. Click here to see what that means.
When I plan a trip, I want to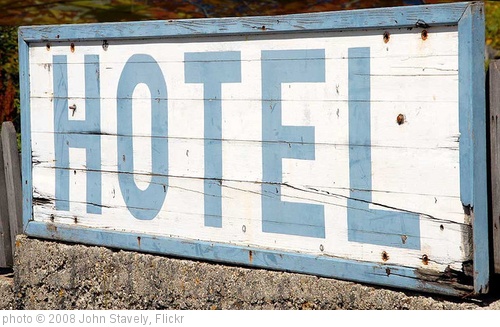 know I got a great deal. The number of online hotel booking sites available today make the decision-making even harder, but there are definitely ways to save on hotels and guarantee a great deal for your summer getaway.
How to save on hotels this summer
1. Look at package deals, air and hotel.
Book through sites that offer package deals such as Orbitz, Expedia and Travelocity. When you combine air, hotel and rental car you can save up to 20% over purchasing each item separately.
2. Check great websites.
Not all websites are created equal. I've written about kayak.com in the past. Another site similar to kayak is dealangel.com. This site compares deals across brands to help you find the best deal for your destination.
Ebates.com offers cash back on hotel stays. I compared Ebates prices to hotel chain "best price" and other online discounters and found that the cash back through ebates offered a great value. Hotel discounters offering blind bidding did offer a greater value, but I didn't know which chain I'd be booking with. I'm fairly brand loyal, so the ebates offer was fabulous.
3. Use social media.
Communicate with favorite hotel brands through social media. Use Twitter, Facebook and Instragram to communicate with your favorite hotel chain. You might get an upgrade or free perk. This advice falls under the category of "it never hurts to ask."
Starwood Hotels (@StarwoodBuzz on Twitter) post Tuesday travel deals of 40-50% off. (Sadly for me, I never seem to be traveling to those destinations… but maybe you are.)
4. Consistently use your favorite hotel brand.
Brand loyalty points add up and travelers can earn free nights for travel. Using the same hotel brand, most of which offer economy and upscale chains, you can earn credits toward free nights or upgrades.
5. Consider economy hotels for free wifi, parking and breakfast.
Economy hotel chains offer better deals to travelers. While 80% of high end hotels charge for wifi usage, only 8% percent of economy hotel chains charge for wifi. Economy hotel chains are more likely to offer free parking and breakfast included packages as well.
6. Check in late!
Hotel chains are more likely to offer room upgrades to guests who check in late. They want to fill upgraded rooms with paying customers, so they'll hold those rooms until they know if they're likely to be booked. The later you check in, the greater the chance they'll give you an upgrade — assuming there's a room available.
Do you have a tried-and-true tip for saving money on summer hotel savings? Please share!
Join in the conversation at Facebook and on Twitter. We love hearing from you!