Yuexiu Park, Guangzhou, Guangdong, China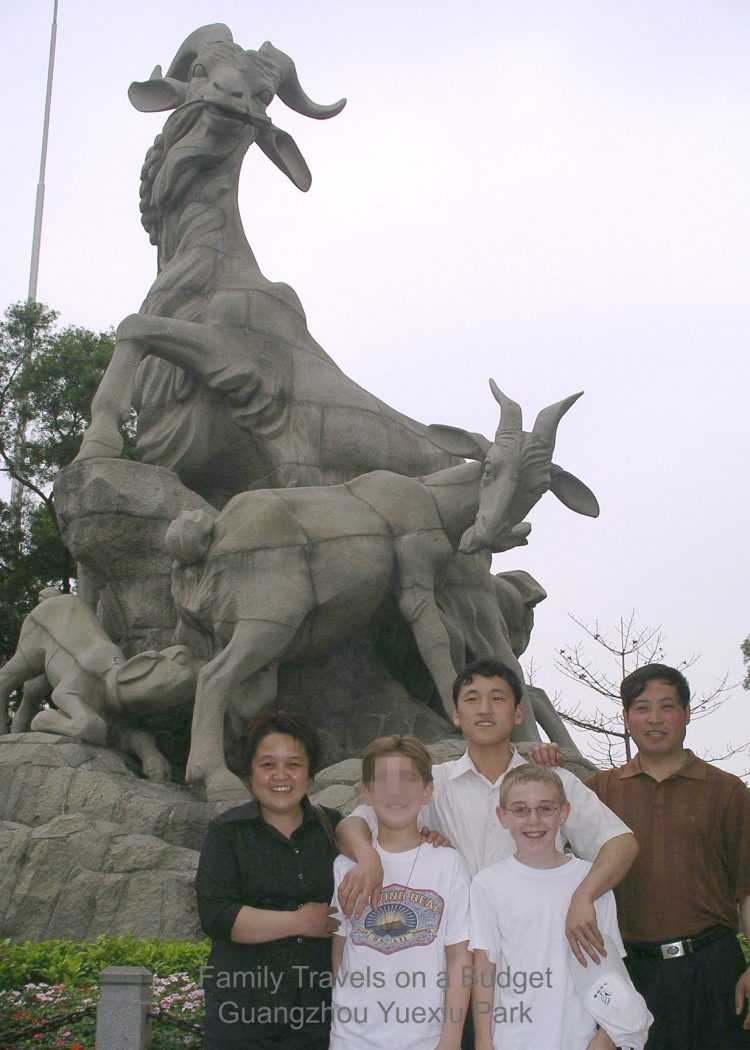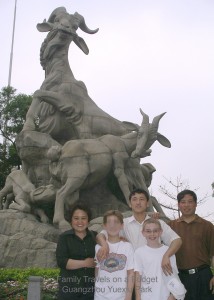 Guangzhou Yuexiu Park in  Guangdong, China offers a quiet reprieve from the 12.78 million residents of the city. The largest park in the city at 212.5 acres it features the Five Rams Sculpture, Zhenhai Tower, three man-made lakes, an amusement park, swimming pool, gym, museum, sculptures and an abundance of plants and flowers. Our walk through a tiny portion of Yuexiu Park was one of the highlights of our trip to Guangzhou.
This photo, at the Five Ram Sculpture, is the result of locals asking for a photo with our blonde kids.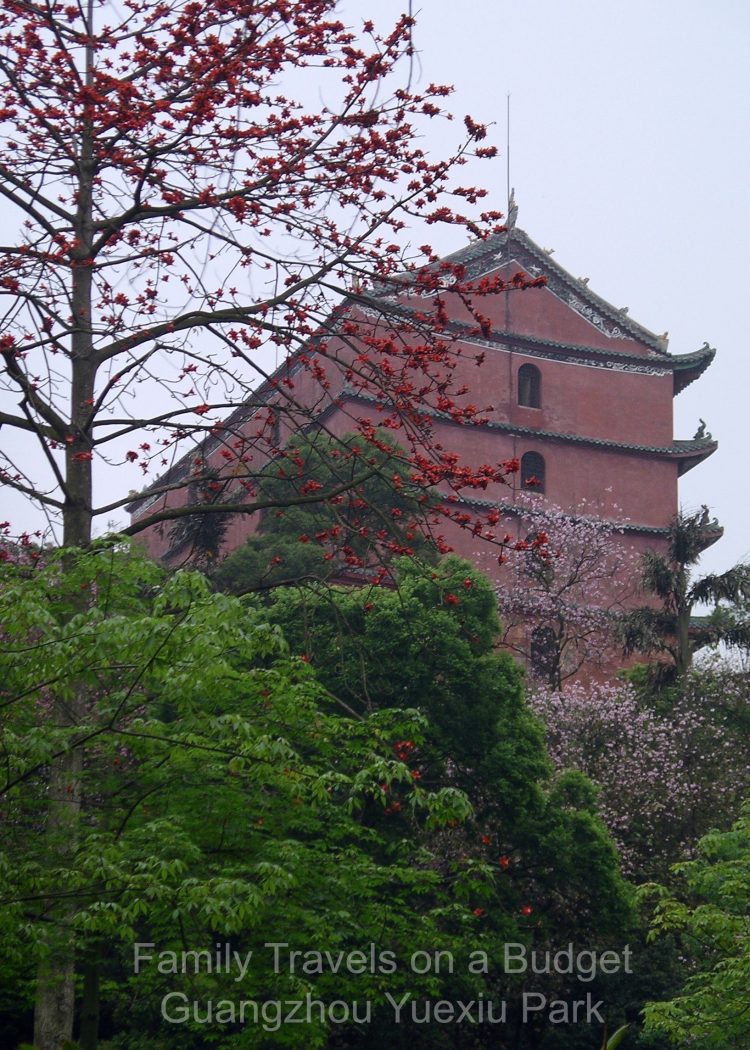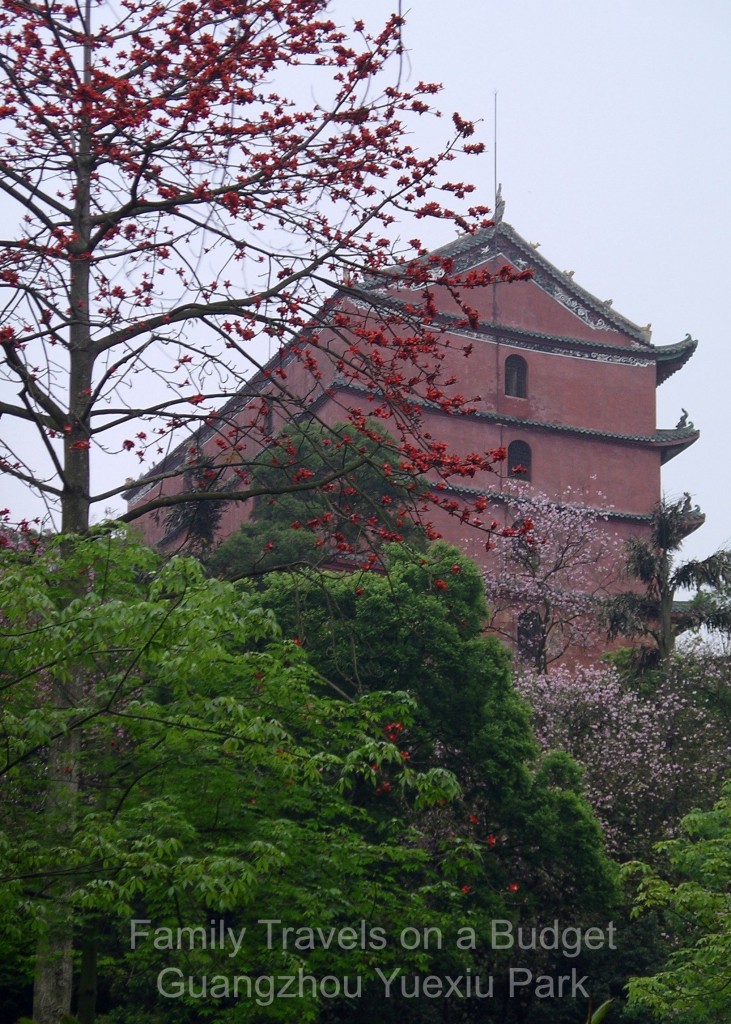 A pleasant surprise! I photographed the Zhenhai Tower and didn't even know it was a significant element of the park until after our trip.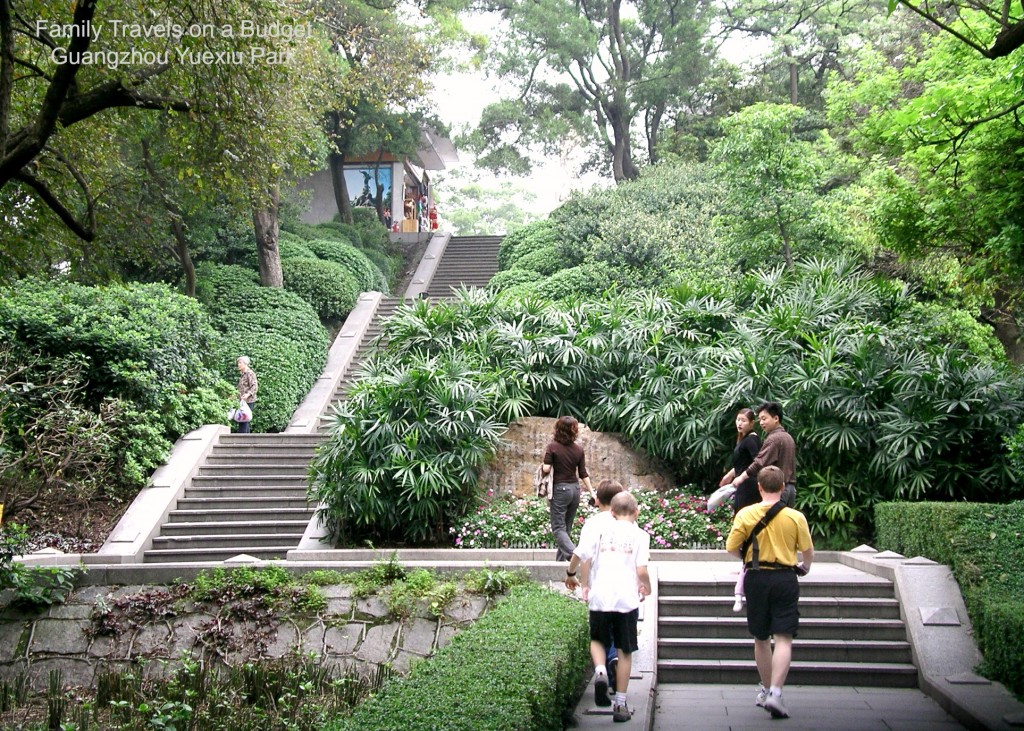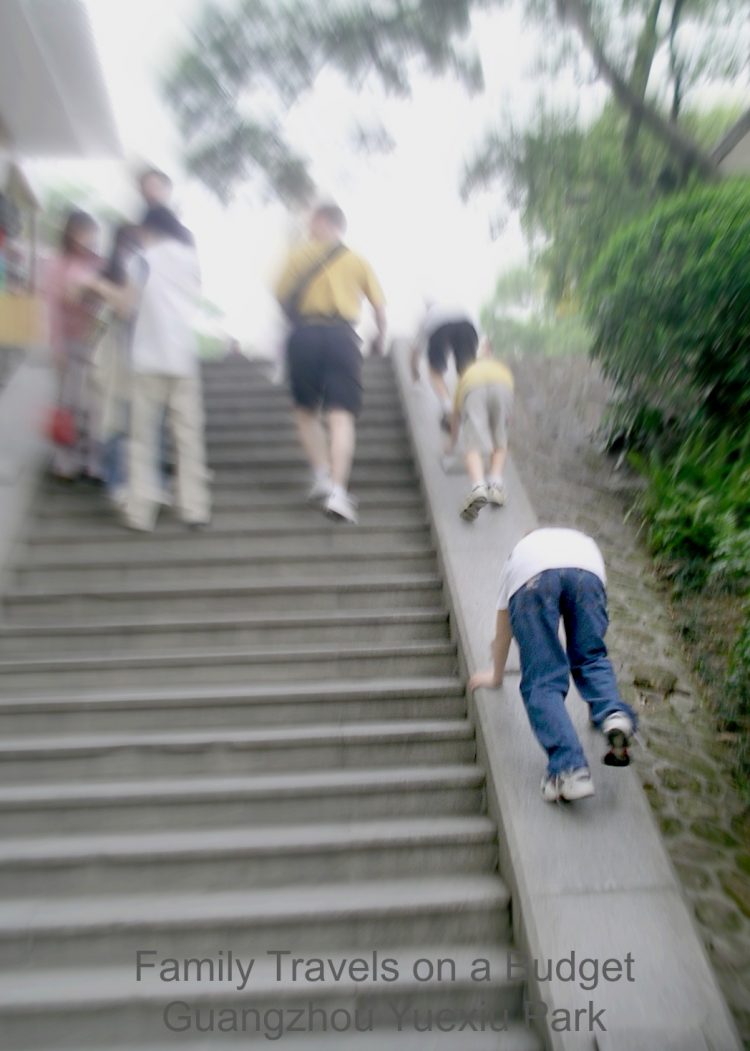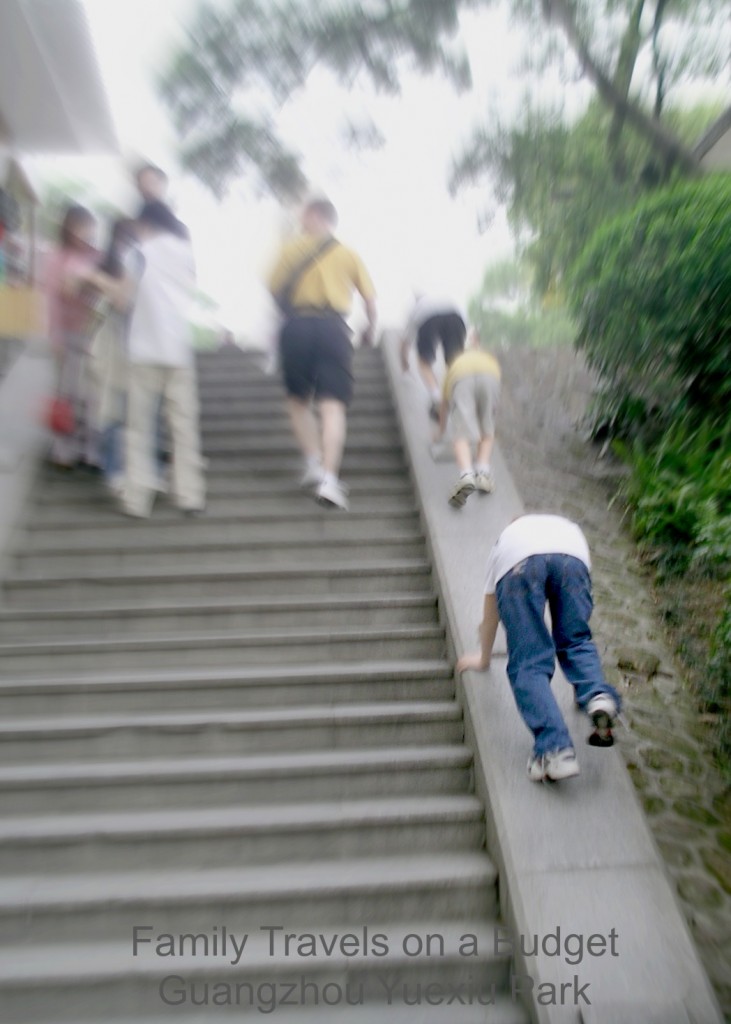 Yuexiu Park includes seven hills, which means lots of stairs. We cracked up at our little monkeys who took the less conventional, more boy, route to the top.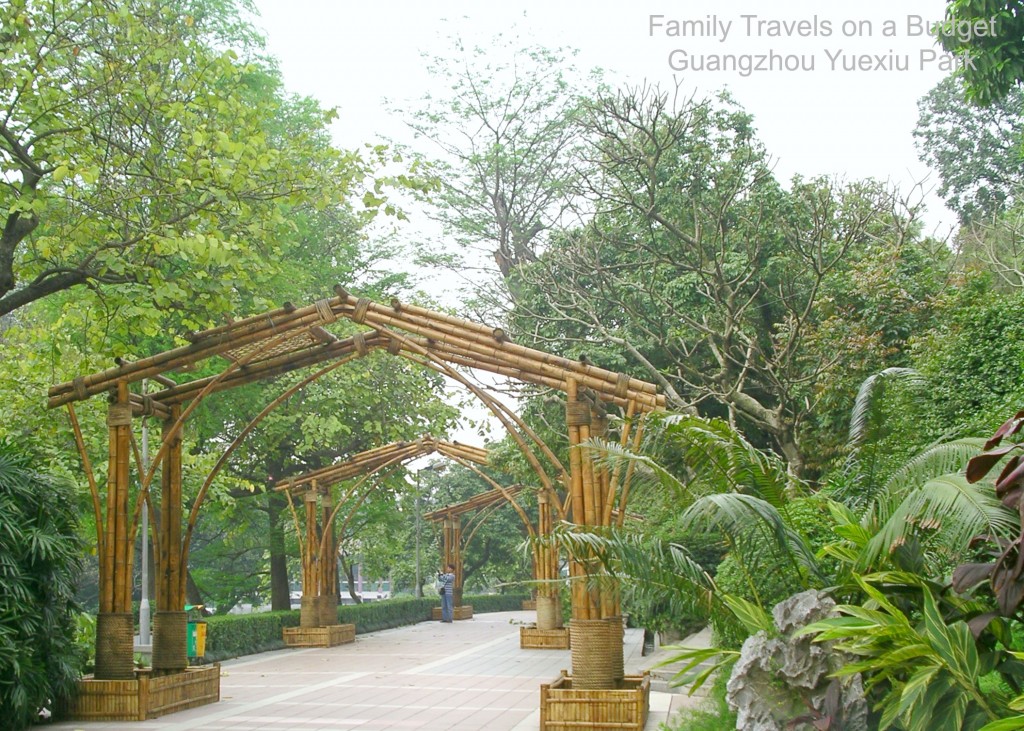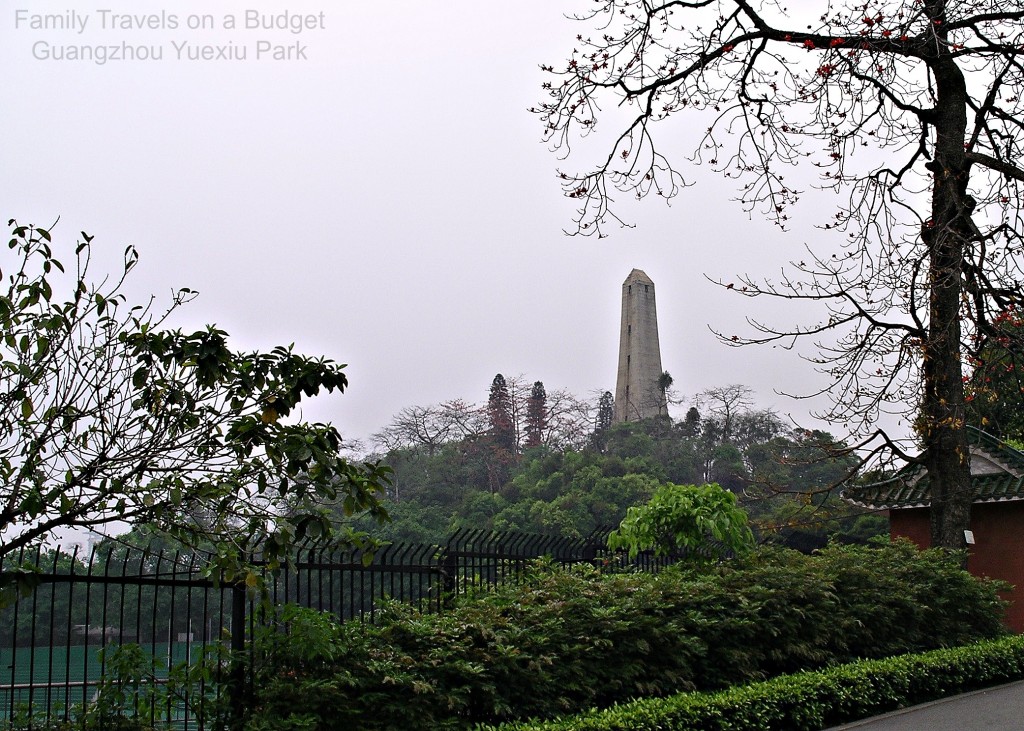 These photos offer a glimpse into this remarkable park. I hope to return one day when my daughter is old enough to appreciate the trip. Maybe the skies will clear and we can venture further into the park to appreciate all it has to offer.
Add your travel photo at our Facebook Page and join in on the fun!