Historic North Carolina attractions: Carvers Creek State Park
When I travel, I love visiting historic destinations. I also love hiking and outdoor activities. When history and outdoor destinations come together, it's pretty much perfect! That's where one of the newest North Carolina attractions, Carvers Creek State Park, comes in.
Carvers Creek State Park is just outside of Fayetteville, in Spring Lake, North Carolina. It is one of the newcomers to the long list of great North Carolina attractions. When looking for things to do in North Carolina, this should definitely be added to your list.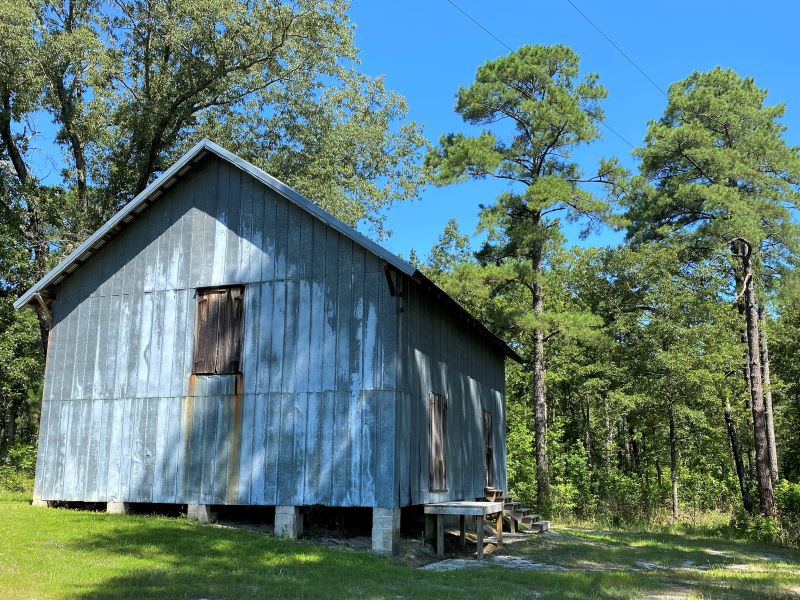 History at Carvers Creek State Park
On a recent trip to Fayetteville, our focus was outdoor adventure with lots of outdoor space to enjoy. The team at Visit Fayetteville — a great resource for planning travel to Fayetteville and Cumberland County — recommended Carvers Creek State Park. It was a great option!
It turns out that before it became one of the newest North Carolina attractions to enjoy, it was a playground for the Rockefeller family.
Yes, THE Rockefellers.
>> Discover more Rockefeller History at Jekyll Island.
The Overhills Resort in North Carolina
At one time, the land that now makes up Carvers Creek State Park — and many thousands more acres — was Overhills Resort, a private getaway for the Rockefeller family and their friends.
From 1913 through the 1930s, they would travel to Overhills Resort by train from New York City to enjoy outdoor pursuits like hunting, fishing, golf, polo and bird watching.
The clubhouse at Overhills Resort, a large craftsman style building, provided comfortable lodging, home cooked meals and picnics for the Rockefellers and their guests. Wide porches provided sheltered outdoor space to enjoy the cool evening breezes of early winter in the south.
>> Visit the Biltmore Estate, the most famous home in North Carolina
James Stillman Rockefeller's Long Valley Farm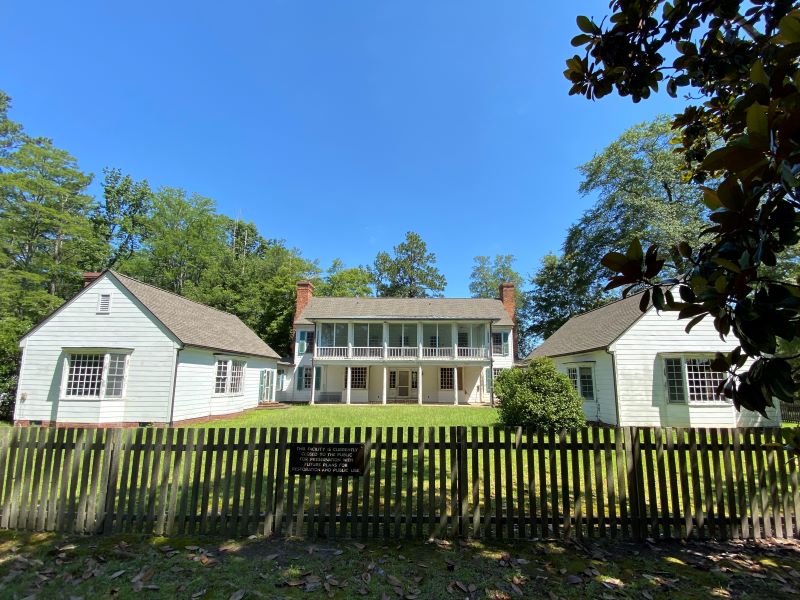 The young James Stillman Rockefeller enjoyed winters at Overhills Resort so much, he purchased 1420 acres of the property in 1937 to build a personal family home overlooking the old mill pond.
Who can blame him?
North Carolina attractions are like that — drawing people in for the natural beauty the state offers.
The 6,000 square foot house on what's known as Long Valley Farm still stands, in need of repairs, but offering hints of the family's time here.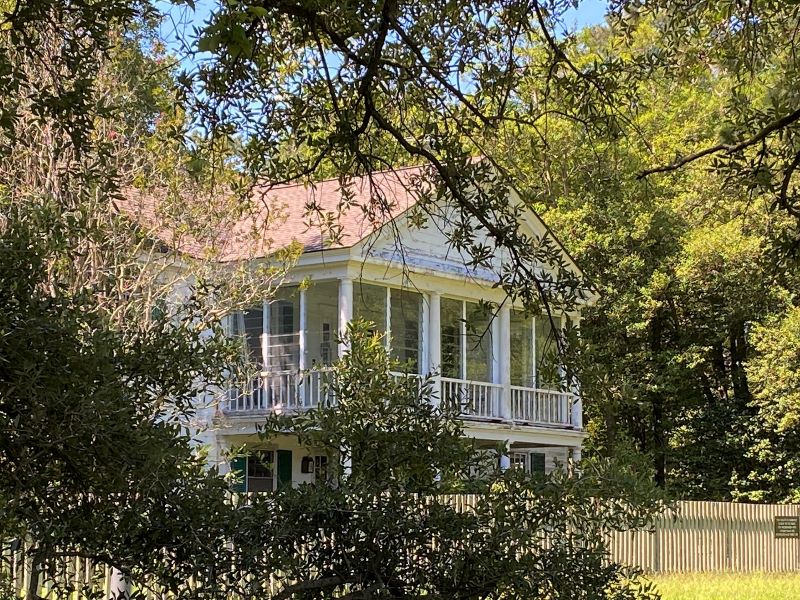 Wide porches look out over the mill pond where James Stillman Rockefeller, an Olympic athlete, swam. Enormous magnolia trees and live oak trees provide cool shade from the hot North Carolina sun.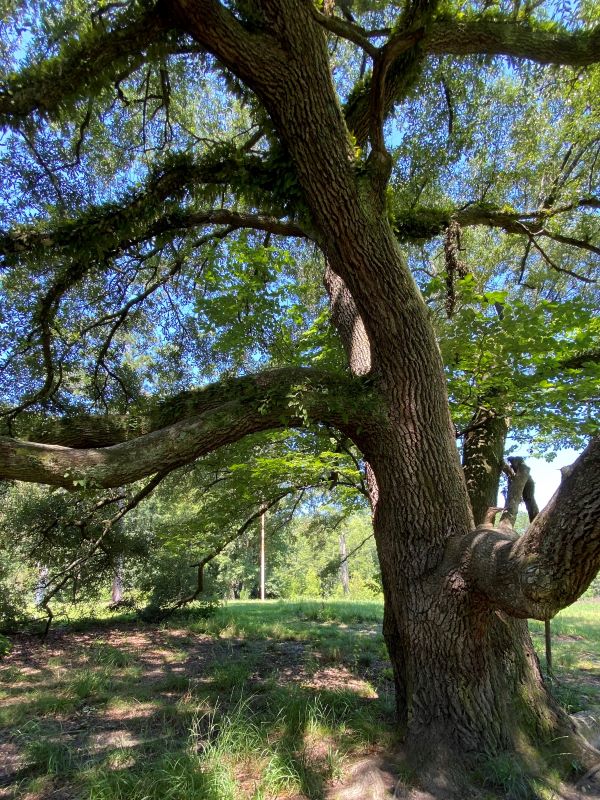 It isn't hard to imagine generations of kids running through the grounds, squealing with delight at the freedom to roam.
Throughout the many years the Rockefeller family used Long Valley Farm, the livestock and crops supported the many tenant farmers who lived and worked the land.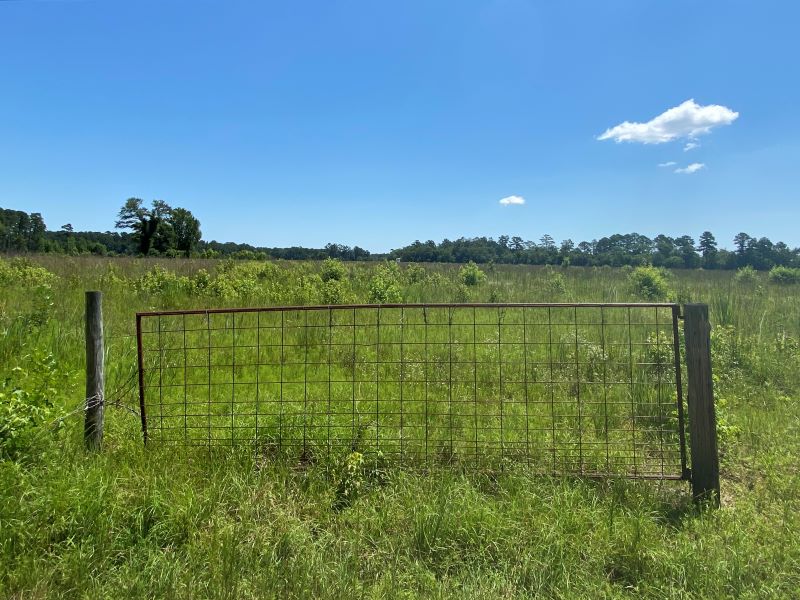 Fort Bragg and Long Valley Farm
During World War II, James Stillman Rockefeller was stationed at nearby Fort Bragg, a lieutenant of the US Airborne Command. Military leaders and politicians would regularly visit him at Long Valley Farm.
Can you imagine war-time discussions that these walls must have heard?
>> History at Fort Monroe, the military home of Edgar Allen Poe
Long Valley Farm today
The Rockefeller family gifted Long Valley Farm to the people of North Carolina to use as a state park. Opened as Carvers Creek State Park in 2013, visitors can imagine what life might have been like for the James Stillman Rockefeller Family as they explore this new North Carolina attractions.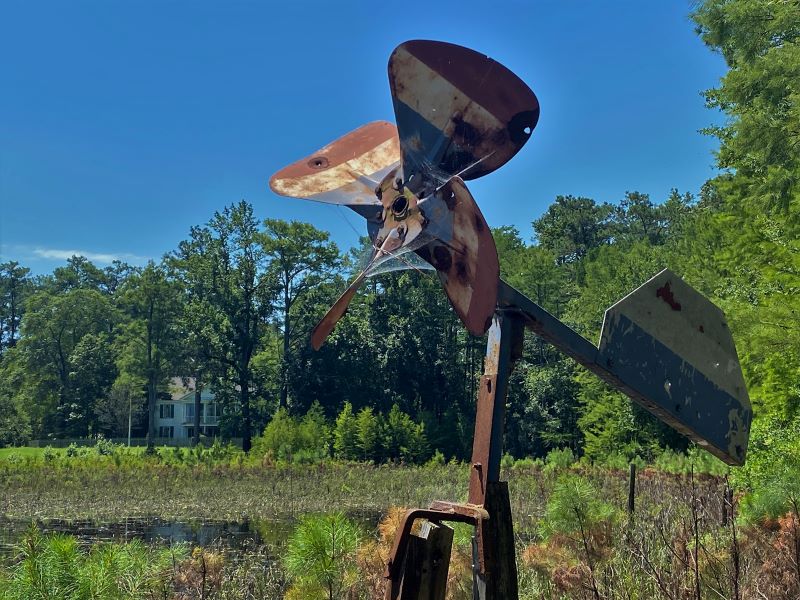 Visiting Carvers Creek State Park
Carvers Creek State Park is located at 2505 Long Valley Rd in Spring Lake, North Carolina, just a few miles from Fayetteville and Fort Bragg. (Click here for directions.)
The park is open daily except Christmas Day. Park hours vary seasonally, closing about the time it gets dark each day. Admission and parking are free.
There's plenty of parking at the visitors' center. There's a park map on a billboard at the trail head.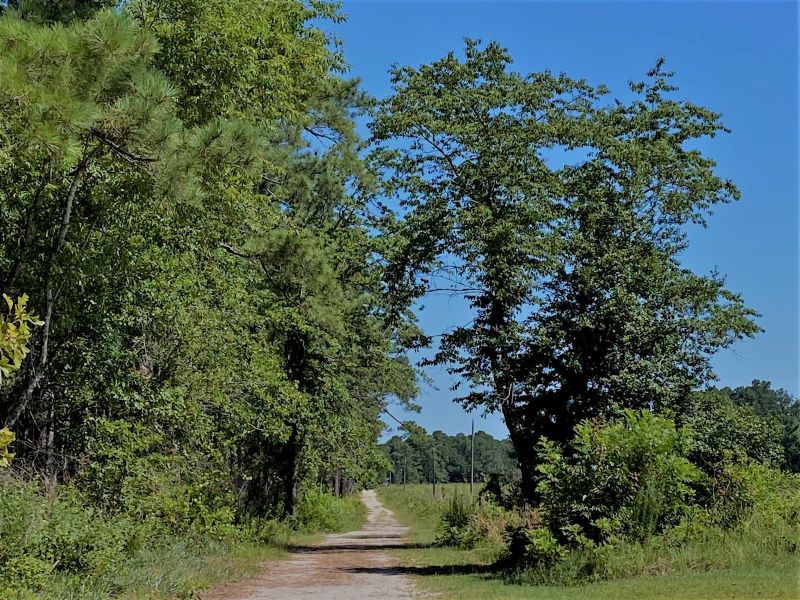 TRAVEL TIP: Snap a photo of the park map to refer to as you explore the grounds.
Well-behaved dogs are welcome on leashes. Please clean up after your pooch!
>> Travel with Fido? Read these tips for pet friendly road trips
A major flood in 2016 damaged the dam for the mill pond and many of the structures that sit on the edge of the pond. Efforts have begun to restore the area, but much of it is still blocked off. The park is still a great place to visit, though. Just look at these photos!
Trails at Carvers Creek State Park take visitors to the James Stillman Rockefeller house, and along trails thorugh the longleaf pine forests and past open pasture land (no longer used for farm pastures).
When visiting in summer, plan to go early as the hot sun bakes down on the first part of the trail. Or, take lots of water and plan for the heat.
>> Hiking 101: A complete guide to day hikes for beginners
The trail is flat and easy to walk. Large tree roots run across the trail at places, so a sport stroller is recommended if bringing young children.
Rangers lead interpretive programs throughout the year for those who want to learn more about the farm and its ecology.
When it comes to North Carolina attractions, Carvers Creek State Park is a great addition. Only an hour from Raleigh, it makes a great day trip for locals. For those visiting Fayetteville, this is a good spot to go for a walk, discover some local history and appreciate the beauty of the sandhills.
Discover more to do outdoors in North Carolina:
If you're looking for more things to do in Fayetteville, NC, check these out: