Fantastic fun for the curious traveler in the Pennsylvania mountains
Curious: (1) eager to know or learn something. (2) strange or unusual.
On a hosted road trip through the endless mountains of Northeastern Pennsylvania, I learned something new about myself. I'm more than an adventurer. I'm more than a mom or wife or travel blogger.
I am curious.
I probably should have figured it out before, since I always want to know why something happened this way or that, how things work, what inspired them. I am a curious person. That makes me a curious traveler.
And, in discovering that I am a curious traveler, I also discovered that the Pennsylvania mountains are perfect for the curious traveler!
11 fun things to do in PA's Endless Mountains
The Endless Mountains of Pennsylania are located in the northeastern part of the state, just a bit north of Wilkes-Barre and south of the New York state line. Part of the Appalachian Mountains, the region has long been popular for skiing, horseback riding and other adventure activities. The quiet towns, a short drive from busy New York City and Philadelphia, are popular summer retreats for city dwellers. But, it's time this semi-well kept secret was shared.
So, whether you're naturally curious or "just" looking for someplace new to travel, here are our top picks for curious travlers in the Pennsylvania Mountains.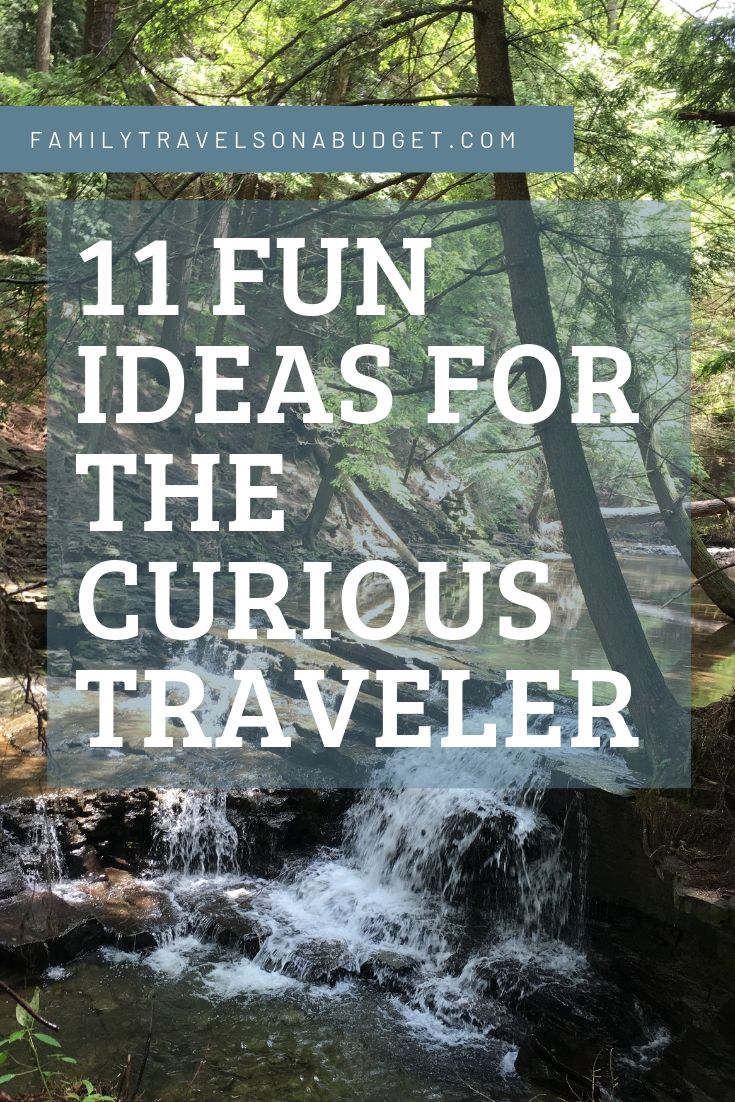 Travel back to the "good old days" at Eagle's Mere Air & Auto Museums
Located at 100 Merritt Field Road in Laporte, PA.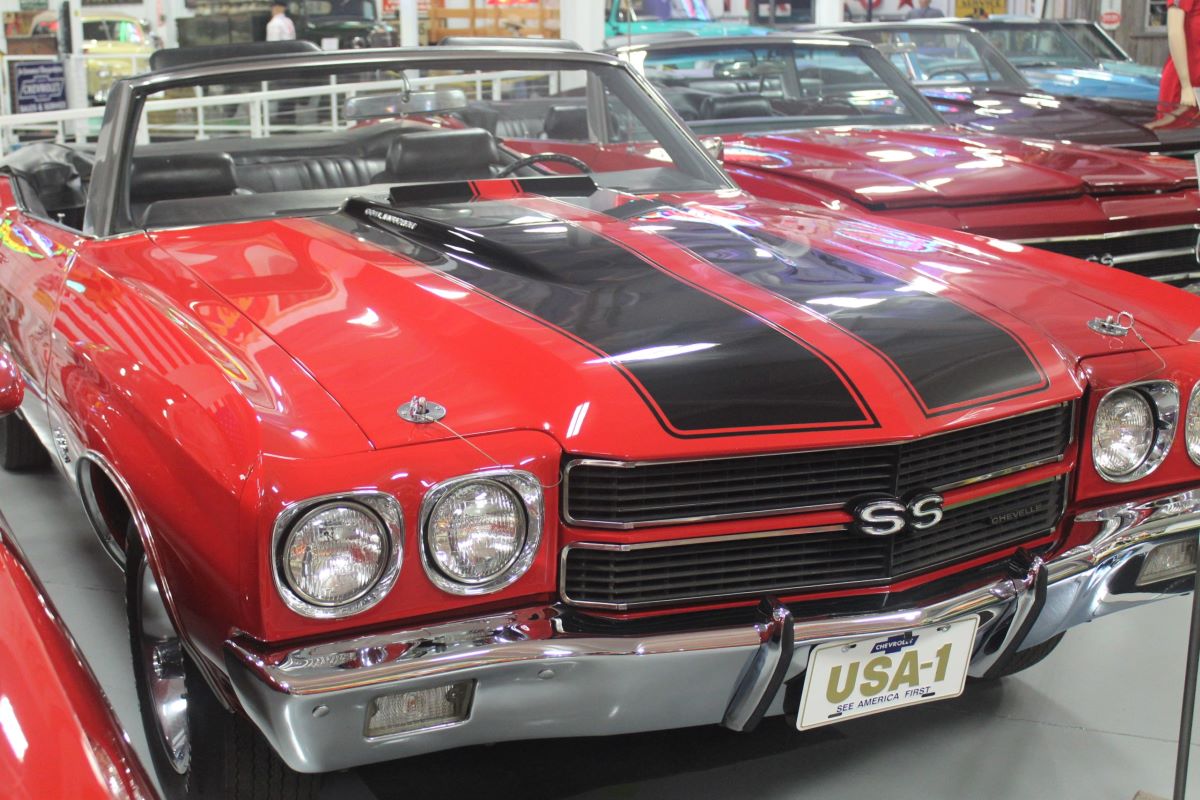 Have you ever wondered about the origins of NASCAR? Did you collect Matchbox Cars as a kid? Or, do you appreciate the muscle cars of the late 1960s? If you said yes to any of these — or even maybe — you should visit the Eagle's Mere Auto and Auto Museums, where curious travelers have lots to explore!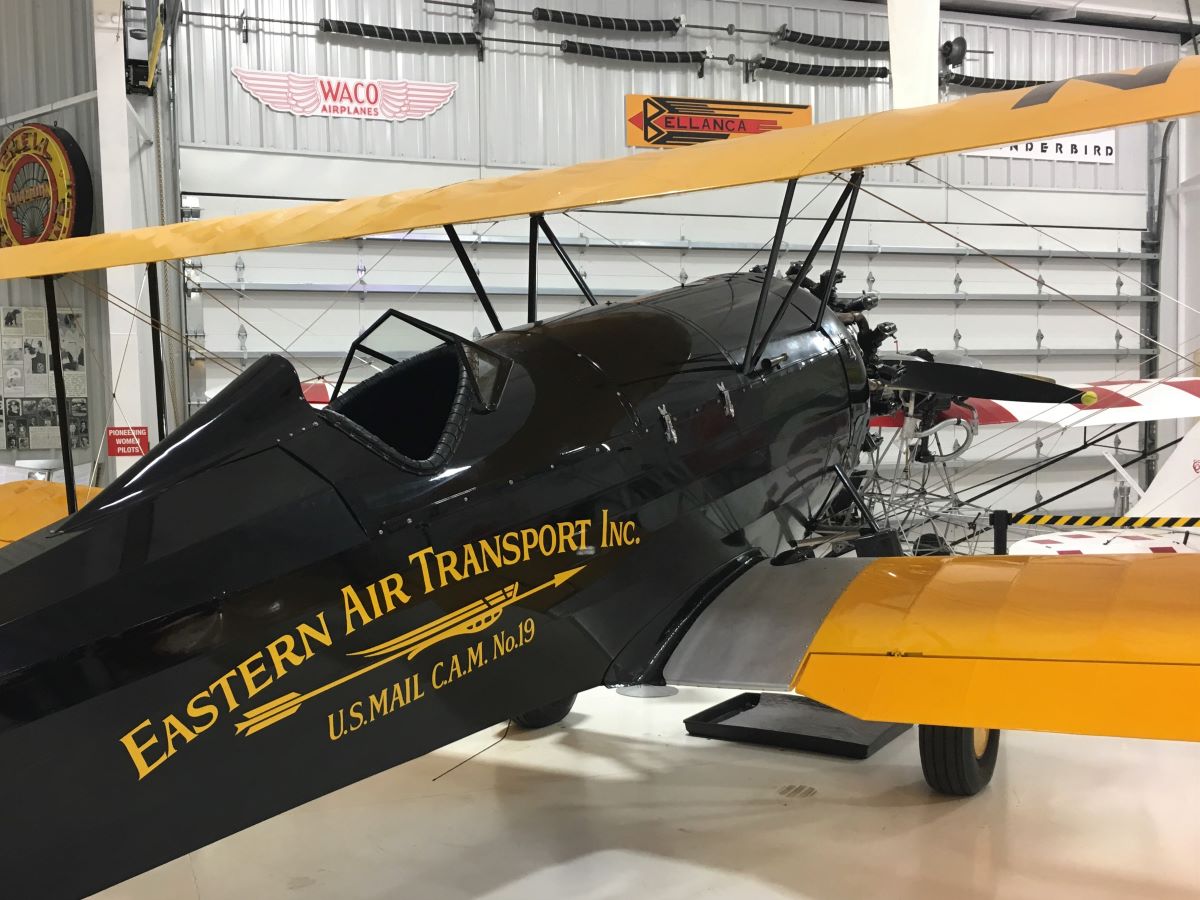 Next door, the Eagles Mere Air Museum takes you back to the early days of aviation. The biplanes of the 1920s, an exhibition highlighting the accomplishments of the first female aviators, and arial displays outside on the airfield bring the excitement of early air travel to light. If you happen to have your own plane, you can even fly into the airfield to visit the museums. (I wish!!!)
There's much more to see at the Eagle's Mere Air & Auto Museums. I visited the museums as a hosted guest, and I wasn't all that excited to see them. I thought it would be a quick trip — see the cars, take a few photos, repeat with the airplanes and go. I was so wrong! Both museums are so well done that you don't have to know a thing about planes or automobiles to appreciate them. Every exhibit (car, plane, engine, reproduction service station) is spectacular. I had to draw myself away to keep to my schedule.
Open on weekends, they have picnic areas and food service (supporting local non-profits) available when weather allows. Plan to spend 3-5 hours here, enjoying every minute!
Hike to the end of the world at Worlds End State Park
Located at 82 Cabin Bridge Rd, Forksville, PA 18616.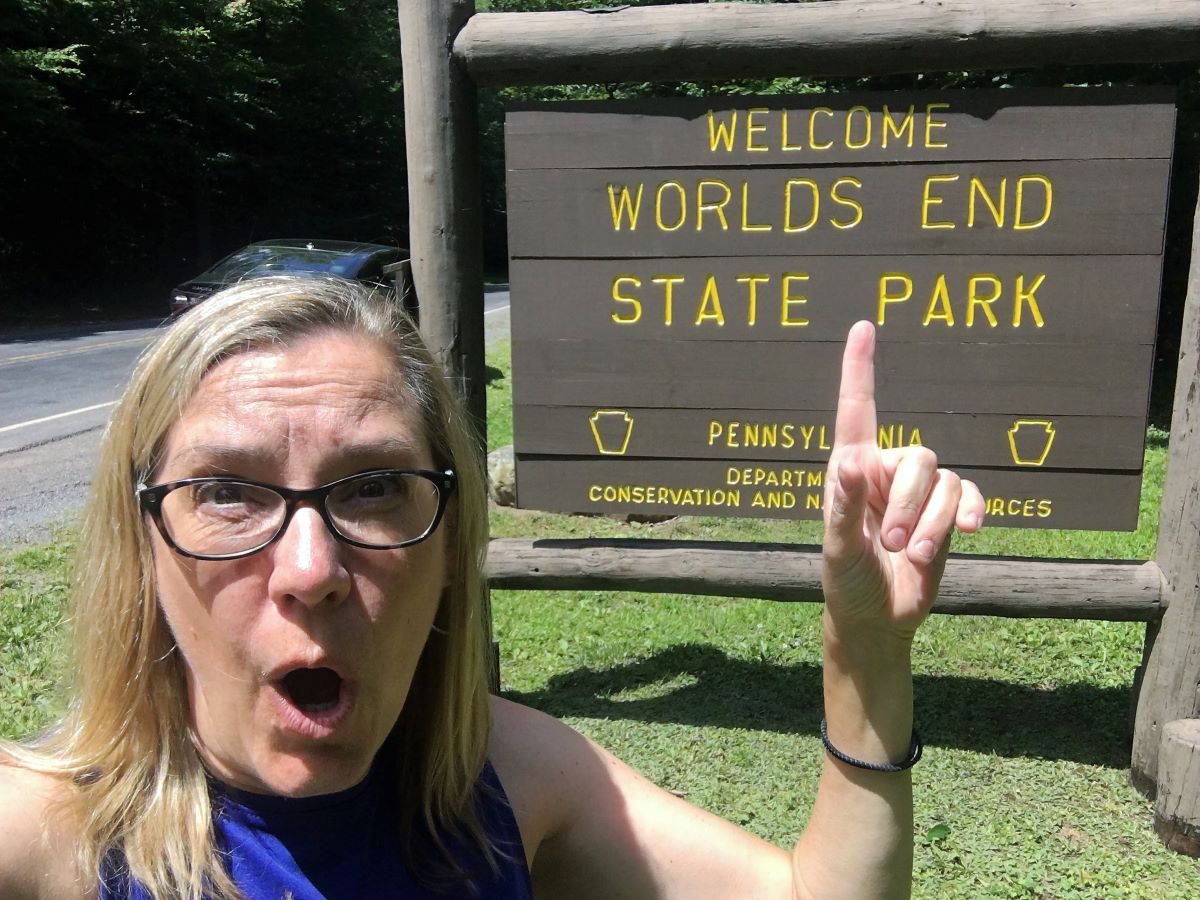 Yes, if you travel to the Endless Mountains, you can, in fact, find the Worlds End (no apostrophe)! This 780-acre state park earned its name from the topography of the area. Seven mountain ranges converge on this one point so that it seems the world ends here. But, there are other thoughts for the origin of the name — which the curious traveler can read about here.
The avid adventurer will enjoy hiking at Worlds End State Park, whether you choose a section of the 59 mile Loyalsock Trail, the 2 mile Cottonwood Falls Trail or one of the many other trails in the region. Those looking to unwind might enjoy an afternoon of fishing and picnicking at the along Loyalsock Creek. To beat the heat, head to the manmade beach to swim in the river during summer.
Take a selfie outside the Jolly Trolley at the only traffic light in Sullivan County
Located at 101 W Main St, Dushore, PA 18614.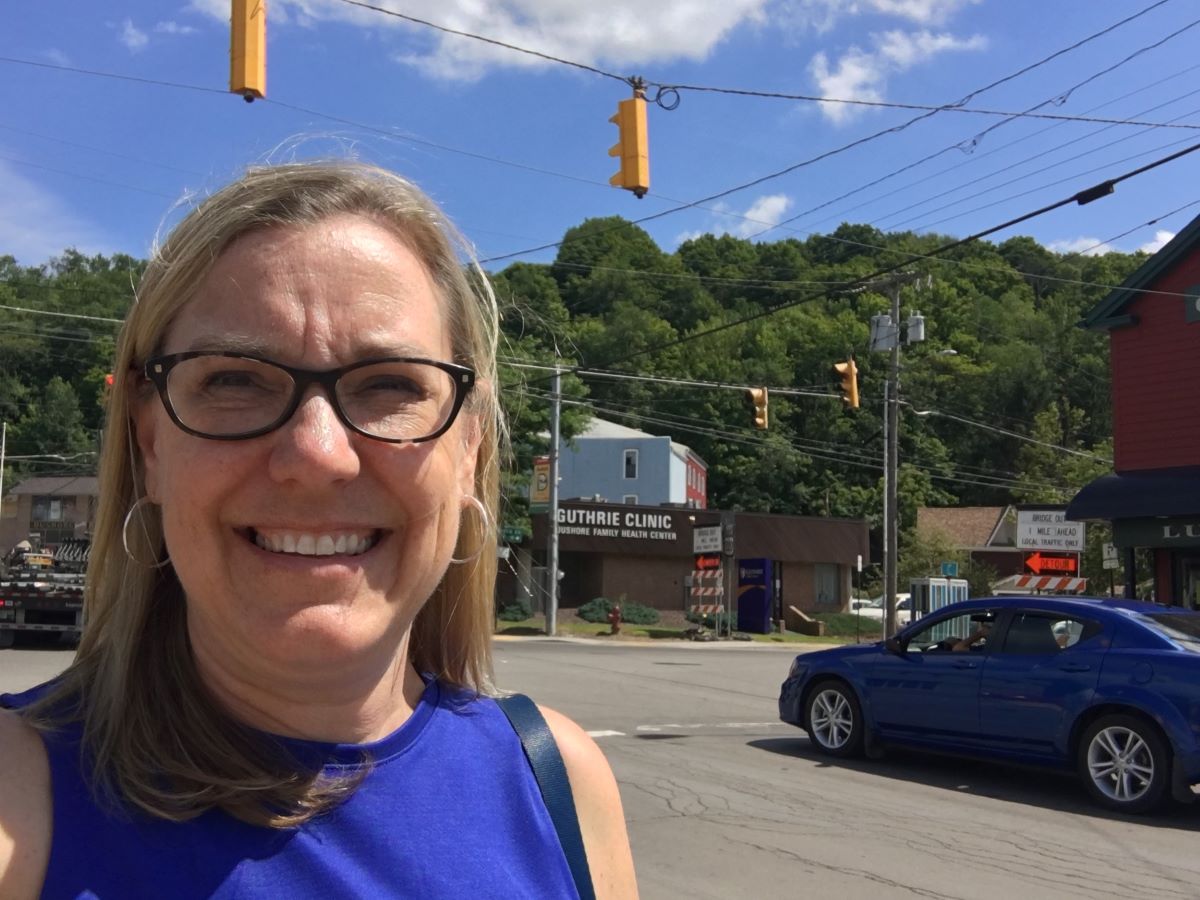 From 2001 to 2019, I lived in a fairly rural part of North Carolina known for tobacco farming, a mule days festival and yams. It's rural, but we have traffic lights. So, when I learned that the Jolly Trolley in Dushore, PA, a restaurant that sits at the corner of the only traffic light in the county, I had to learn more!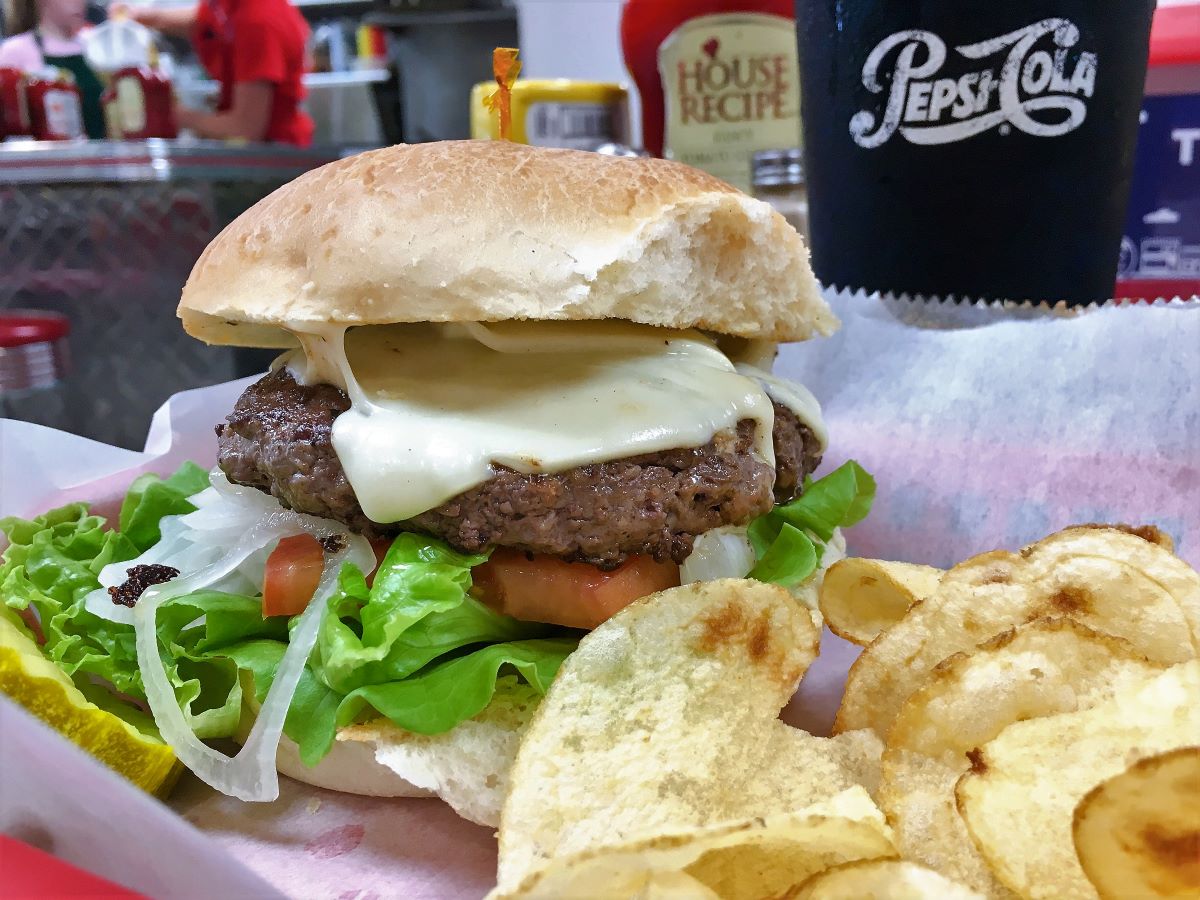 The Jolly Trolley is a throwback diner with soups, burgers and homemade desserts served in generous portions. It's also a throwback "Five and Dime" store with greeting cards, toys, a wall of yarn and other necessaries for sale. The restaurant gets consistently good reviews online, and my burger was no exception. And, just outside the front door of this popular spot you can take a selfie at the semi-famous traffic light. But really, a burger, fries and shake is a good idea too!
See the waterfalls at Ricketts Glen State Park
Located at 695 State Route 487, Benton, PA 17814.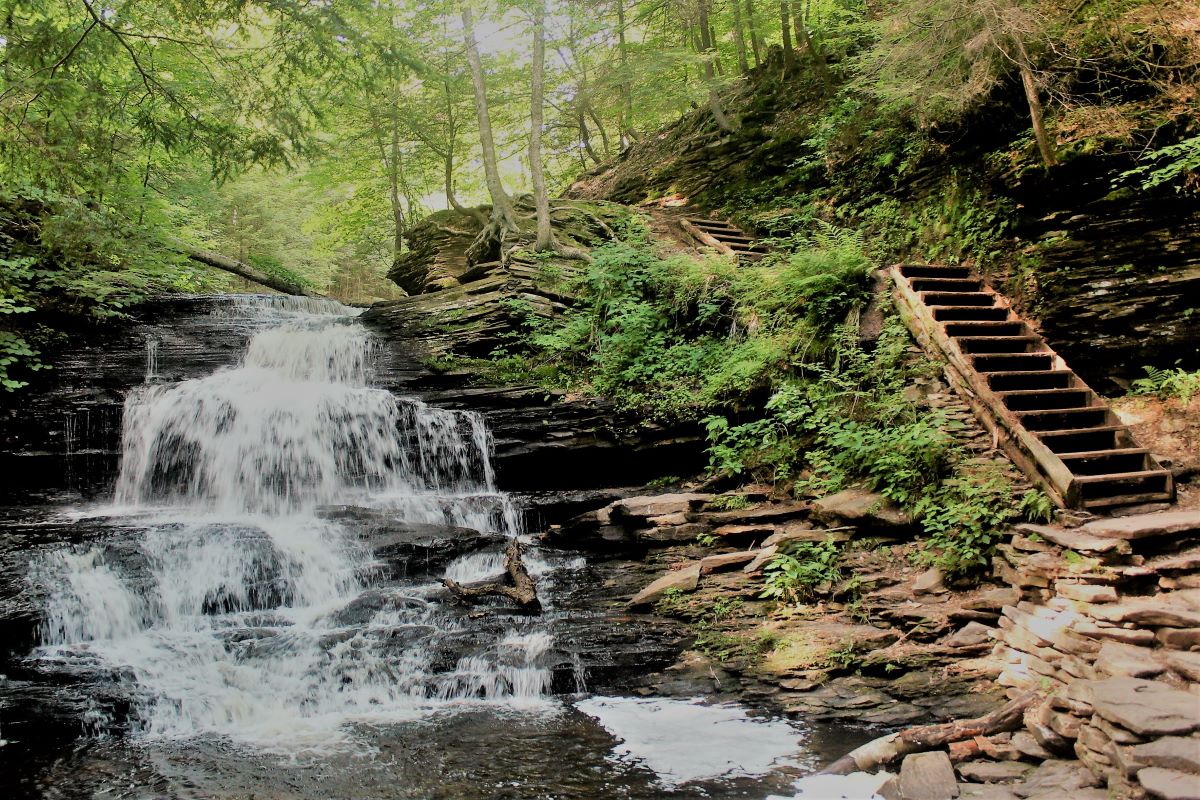 Ricketts Glen State Park is famous for its stunning waterfalls, all 22 of them. You can see most of them on one large hiking trail loop. My schedule only allowed me to hike part of the waterfall trail to see Onondaga Falls. The trail is wide, well-marked and moderately easy. Just remember, going down to the falls is the really easy part. Save some "gas" to get yourself back up that incline to go home. Pack water, bug spray and a camera and enjoy the scenery along the way.
The especially curious traveler might prefer winter ice hiking tours that allow people to scale the frozen falls! Sign me up for this amazing adventure. Ricketts Glen is my all-time favorite state park — probably even tops my favorite national parks, too. It's simply amazing! And worth a visit.
–> Read my full review of Ricketts Glen State Park <–
Kayak the Susquehanna
Located at Woodside Drive, Falls, PA: GPS Coordinates; latitude 41.459862736 – longitude 75.856100321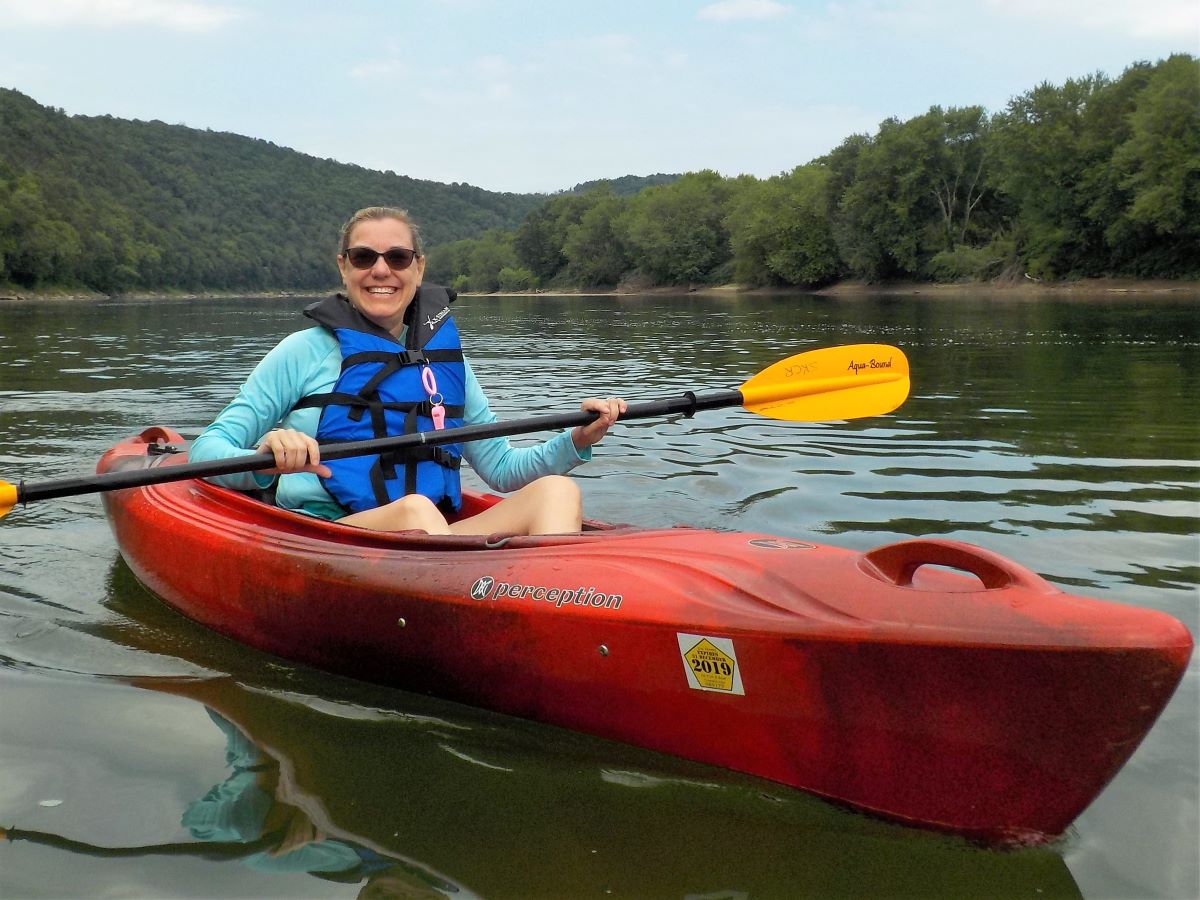 For the curious traveler, the fun begins with finding the meeting area for Kayak the River! Okay, really, that isn't too hard. Just plug in the coordinates and you'll get there. Kayaking the Susquehanna is never the same thing twice. Some days, the river runs fast. Other days, it's slow and you have to work a little harder — meaning use those paddles. Or, float if you prefer a long, relaxing float on the water. Join a tour group or rent kayaks for your personal trip.
I kayaked, on a hosted, private tour with Art, who owns the kayaking company. Since it was just him, my son and me, we got to talk about the business. Art shared that one of the best things for him is seeing someone who has never kayaked or paddle boarded get out on the river and discover they can do it! He shared about two ladies in their sixties who went for the first time ever, and also how they do special group tours with students at the nearby school for the blind. He said anyone can kayak if they're willing to trust themselves.
We kayaked during the day as that fit our itinerary, but Kayaking the Susquehanna also hosts full moon tours so the curious can explore the water at night. Glow sticks add to the fun, but the real excitement is hearing the different noises on the water when the night critters come out. AND, can you imagine cruising under the light of the full moon? Those tours fill quickly, so register far in advance.
Take a pic of Pretty Pollinators
Did I get your attention with that alliteration? I hope so!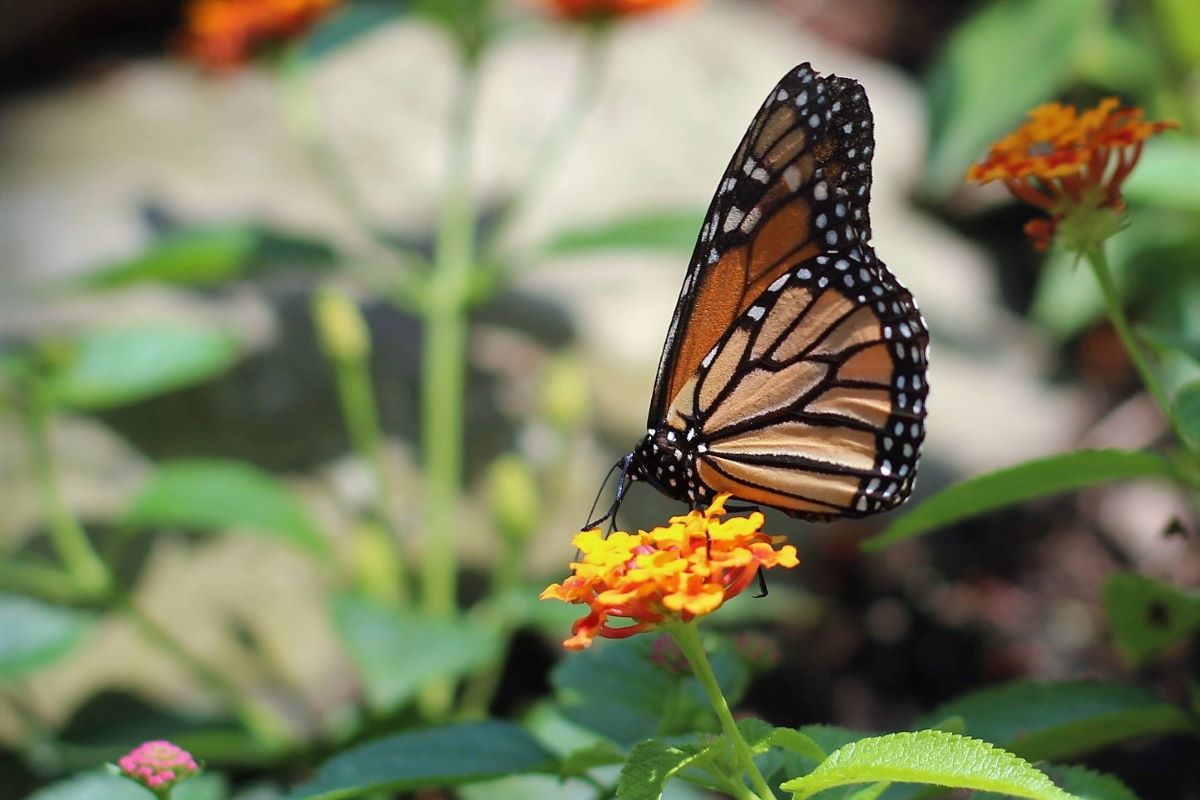 Though, the butterflies at the Creekside Gardens Butterfly House are so beautiful, their image alone should ignite your inner child.
Kevin and Sherri Kukuchka have run Creekside Gardens (in some form or another) for more than 20 years. They are always "under construction," because there's always more they can do for horticulture. BUT, their commitment to the environment will never change. The butterfly house is a perfect example of that. Visitors, young and old and in between, can learn about the monarch butterfly, its very important role in nature, and how to help preserve this precious population of pollinators!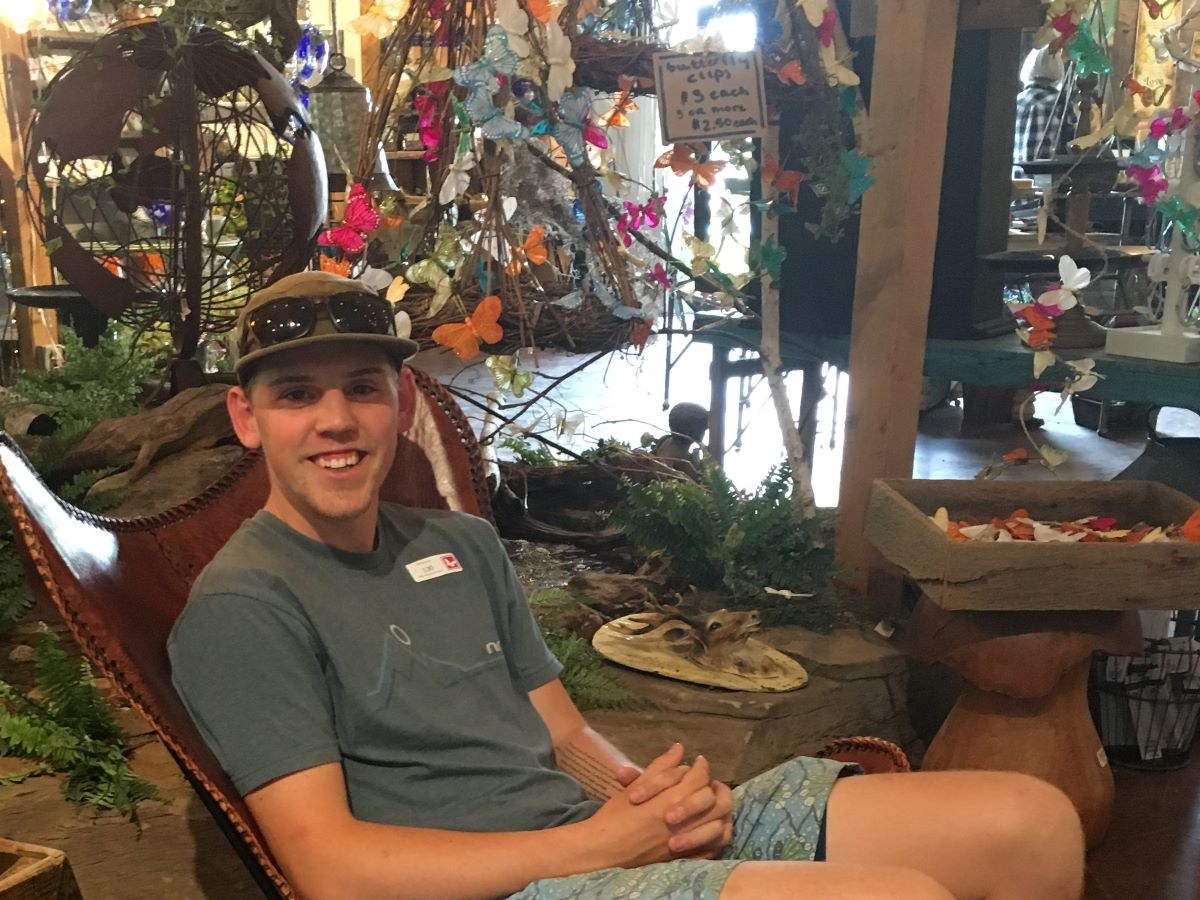 My son and I visited the butterfly house at Creekside Gardens during my trip. The butterfly house is open June to September, with butterfly house tours on the half hour. When you arrive, purchase your butterfly tour tickets and browse the quaint shop while you wait for your tour time.
During your Butterfly House visit, take photos. Learn how to protect the monarchs — it's got to do with touching their wings (or not!). AND, curious traveler, learn how you can help protect this important species whose numbers are dwindling.
If you are in Tunkhannock when Creekside Gardens does a monarch butterfly release, be sure to go. It's a popular event — one you'll be sure to remember.
Enjoy the world's only reasonably priced movie theater popcorn (and watch the movie, too)!
Located at 60 E Tioga St, Tunkhannock, PA 18657.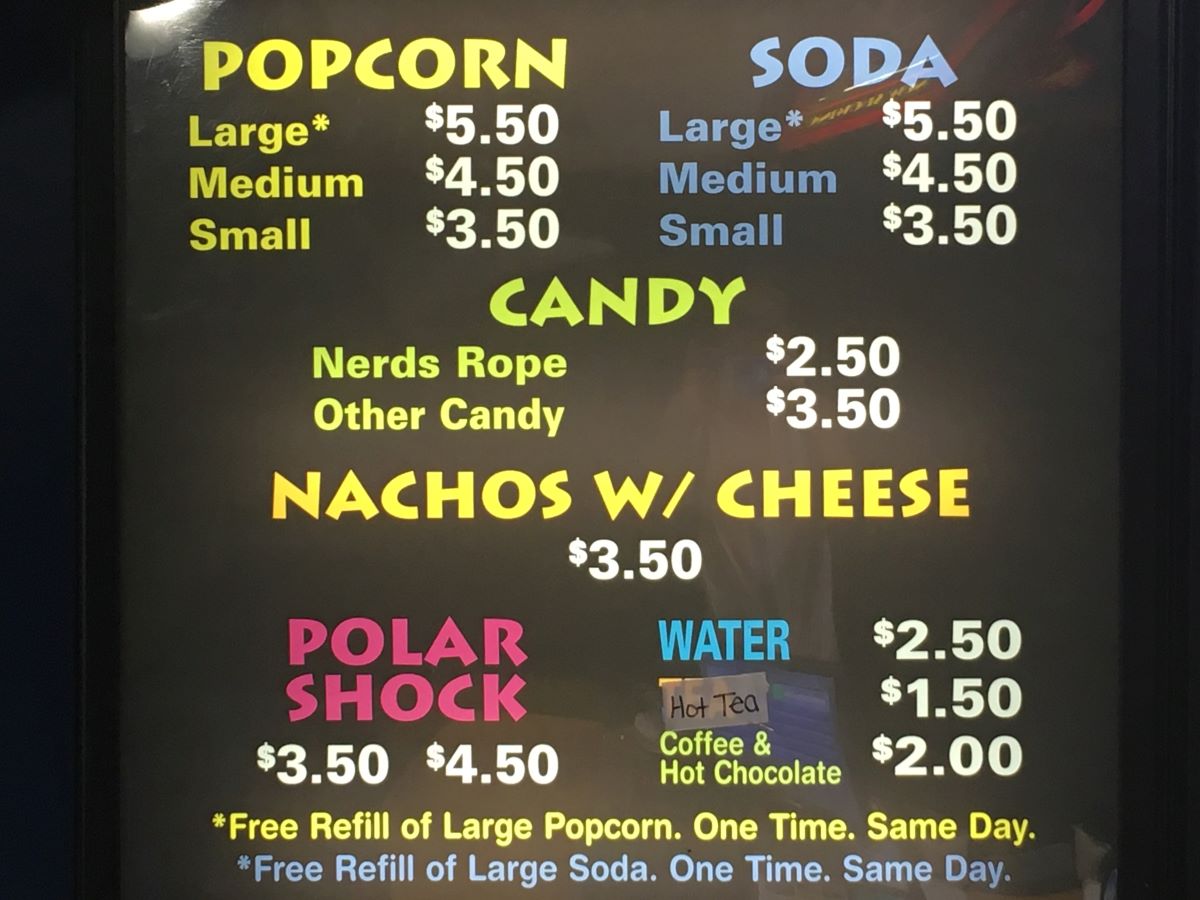 How many times have you gone to the local cinema to watch the next big blockbuster? It's just a thing we do. Right?
Theater tickets. Over-priced popcorn. Way over-priced. Pick your seat. Watch movie. Clap at the end (maybe). Leave.
You might talk about the movie at the water cooler, but will you talk about the experience itself?
Probably not.
But then, you probably haven't been to the Dietrich Theater in Tunkhannock. This is NOT your average theater. This theater, which runs four film festivals each year, plus a variety of cultural and community events year-round, is a cornerstone of the Tunkhannock Community. The Dietrich Theater plays first run movies, popcorn concessions and all, but because it's a cultural center, too, you'll find people here day and night all week long going to art classes, taking yoga, attending summer day camp or celebrating with a birthday party. So, come to the Dietrich for a movie — people drive in from miles around, so you'll be in good company. If you're in the area for a while, check their cultural events calendar, too. There's lots here for the curious to do.
And, if you can believe it, popcorn is much better priced here, too! A large popcorn at traditional theaters costs about $8.50 per tub. At the Dietrich, it's only $5.50 — and you can get a same day refill for free! Oh yes it's true!
Admire architecture at the Tunkhannock Creek Viaduct
Located at Route 11 in Nicholson, Pennyslvania 18446.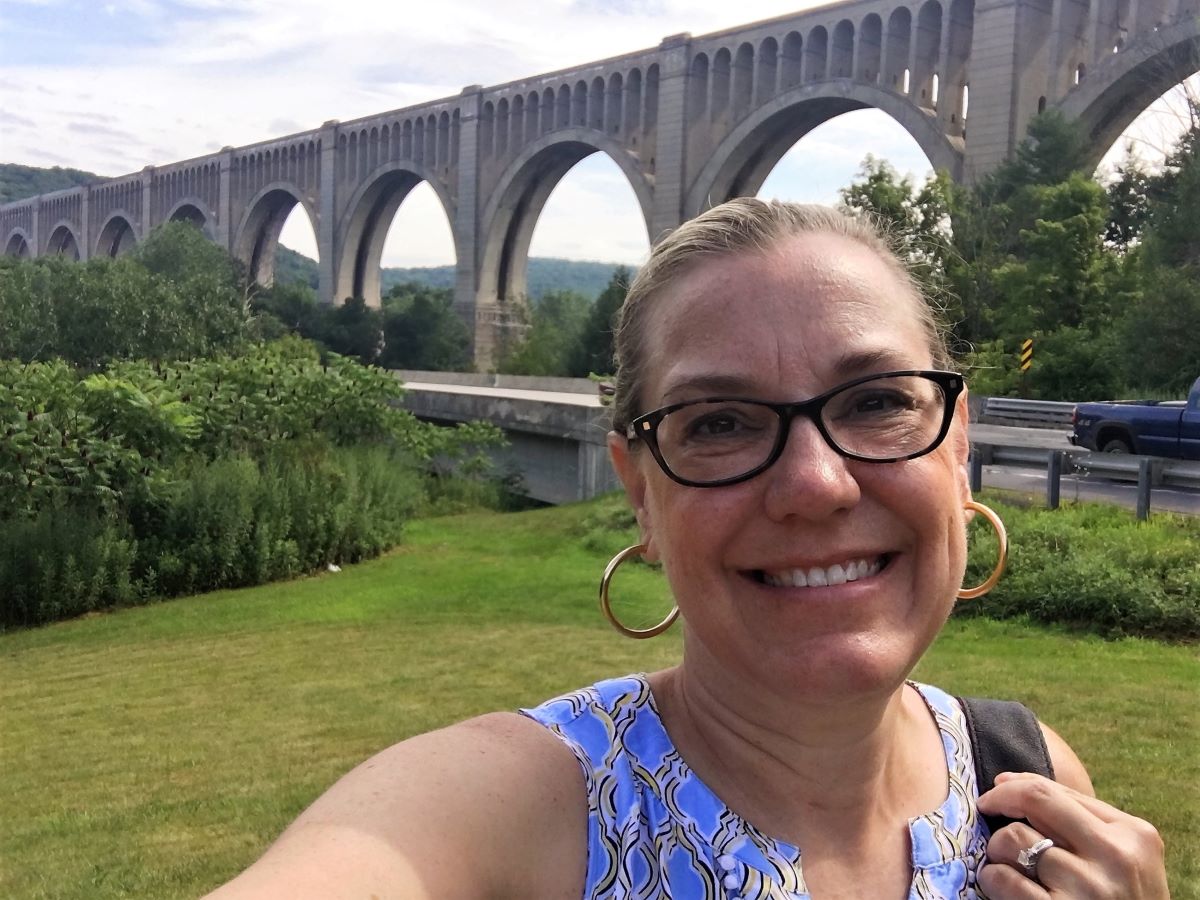 A bridge, by any other name, is still a bridge. (Sorry, Shakespeare)
Unless  that bridge is the Tunkhannock Creek Viaduct, aka the Tunkhannock Viaduct, aka the Nicholson Bridge.
Many names.
But, not just "a bridge." Not even close!
This world record setting, architectural wonder is a study in architectural balance. The perfect symmetry of the massive arches  that stretch almost 2500 feet between two mountains is truly awe inspiring. Then, discovering that the bridge was built by hand, before modern construction equipment even existed, makes it even more incredible.
–> Read more about the Tunkhannock Creek Viaduct <–
Walk through virgin forest at Salt Springs State Park
Located at Silver Creek Road, Montrose, PA (NOTE: Get directions here as the Salt Springs Park Road is not navigable as of this writing)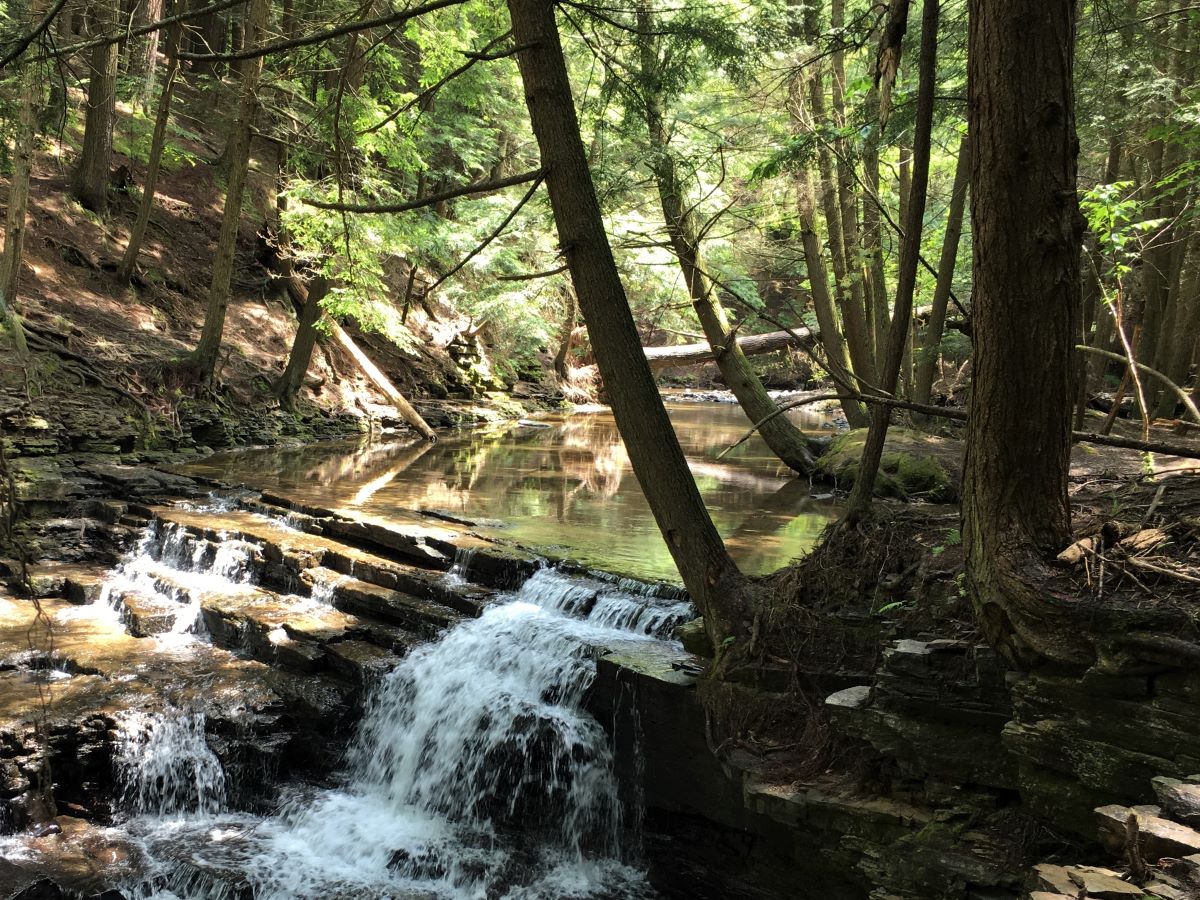 Have you heard the term virgin forest? If not, it means original trees, uncut, not harvested for logging. There is some virgin forest in the west, some giant redwoods you may have seen before. And, in South Carolina, there's virgin forest at Congaree National Park — an amazing place.
But in Pennsylvania, there is little virgin forest. Most of it was destroyed by loggers in the 1800s, when the country was growing so fast that lumber was needed for homes.
Was the deforestation wrong? SURE. But, Pennsylvania figured it out, and made great efforts to reforest the land.
Somehow, in the midst of all that logging, though, the hemlock forest at Salt Springs State Park was spared in part because the land was privately owned and in part because the terrain at the gorge is difficult.
And, in an interesting partnership, it's the only state park to be jointly managed by the Commonwealth of Pennsylvania and by a non-profit volunteer organization. At the historic Wheaton House, programs and exhibits help kids learn about nature at the park. This is also the home base for programs that raise funds to help run the park, like a full moon hike and 5K races.
Curious traveler, discover this virgin hemlock forest. Climb the waterfalls (yes, that's allowed here). Learn about homesteading in the 1800s. And check out this unique partnership between the state and private organization.
Satisfy your sweet tooth at Chocolates by Leopold
Located at 170 Church St, Montrose, PA 18801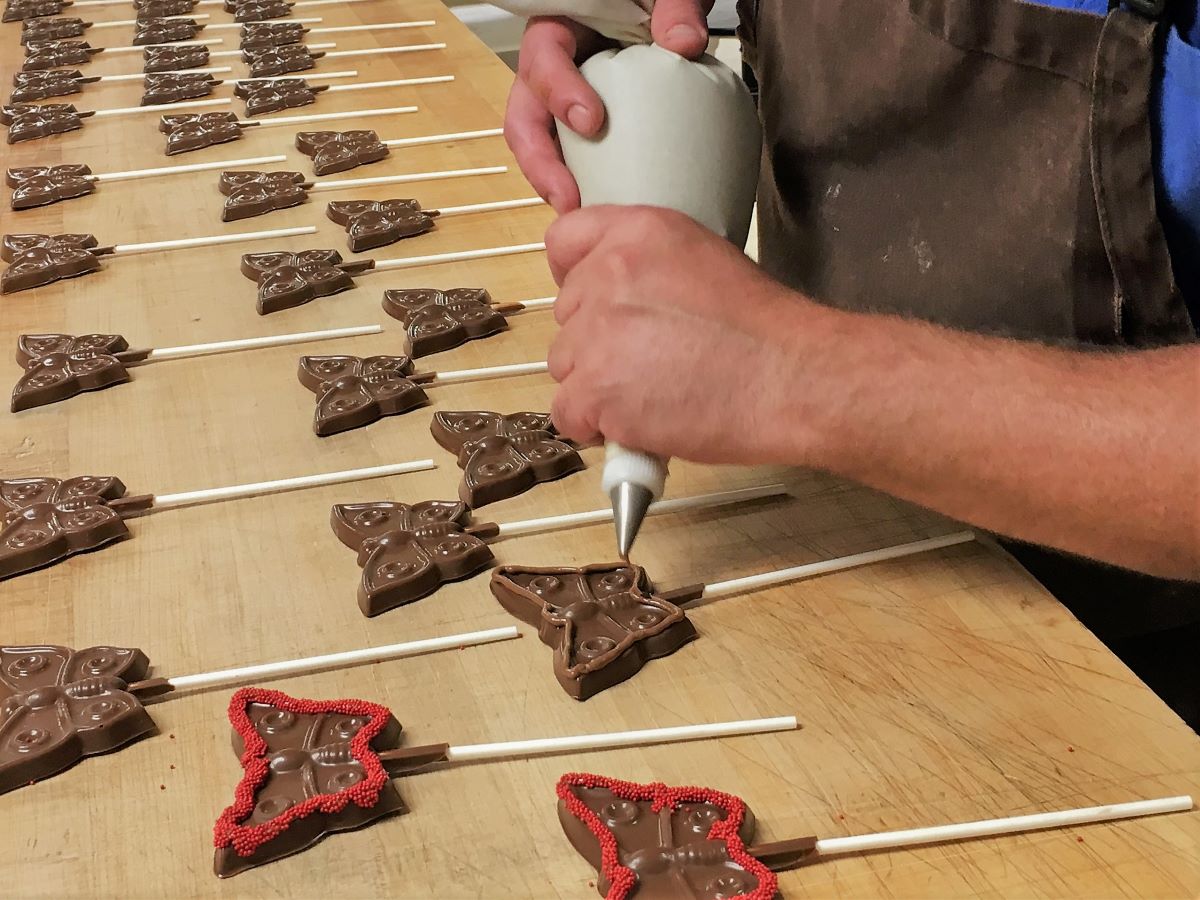 In the adorable town of Montrose, just a few miles from Salt Springs State Park, discover the passion of handmade confections at Chocolates by Leopold. The owner, Leopold Schreiber, has been making chocolates since the age of 12, learning from a candy store owner in his boyhood hometown. He honed his skills as a master confectioner at a chocolate factory in New Jersey before opening his own factory back in 1994.
Today, Chocolates by Leopold creates caramels, truffles and other chocolatey confections using generations old chocolate recipes. Each hand-crafted batch is meticulously prepared and must pass the test for quality and presentation before making it to the sales floor. Though, I got to taste a couple "not quite good enough for the display case" and they tasted AHHHH-MAZING!
And, while I can't tell you which chocolate you'll like best, I have tasted many of their confections… and my favorite is the dark chocolate stout caramel. The caramel is made from a recipe that uses a dark, stout beer! I do not like beer, not one little bit, but Bernie — the knowledgeable saleslady — convinced me to give it a try. It was divine! My husband agrees, but he likes beer anyway.
A curious traveler will appreciate these chocolates even more after taking a factory tour. Just register in advance!
Souvenir shop at the Slanted Art Co-op and Gallery
Located at 180 Church St., Montrose, PA 18801.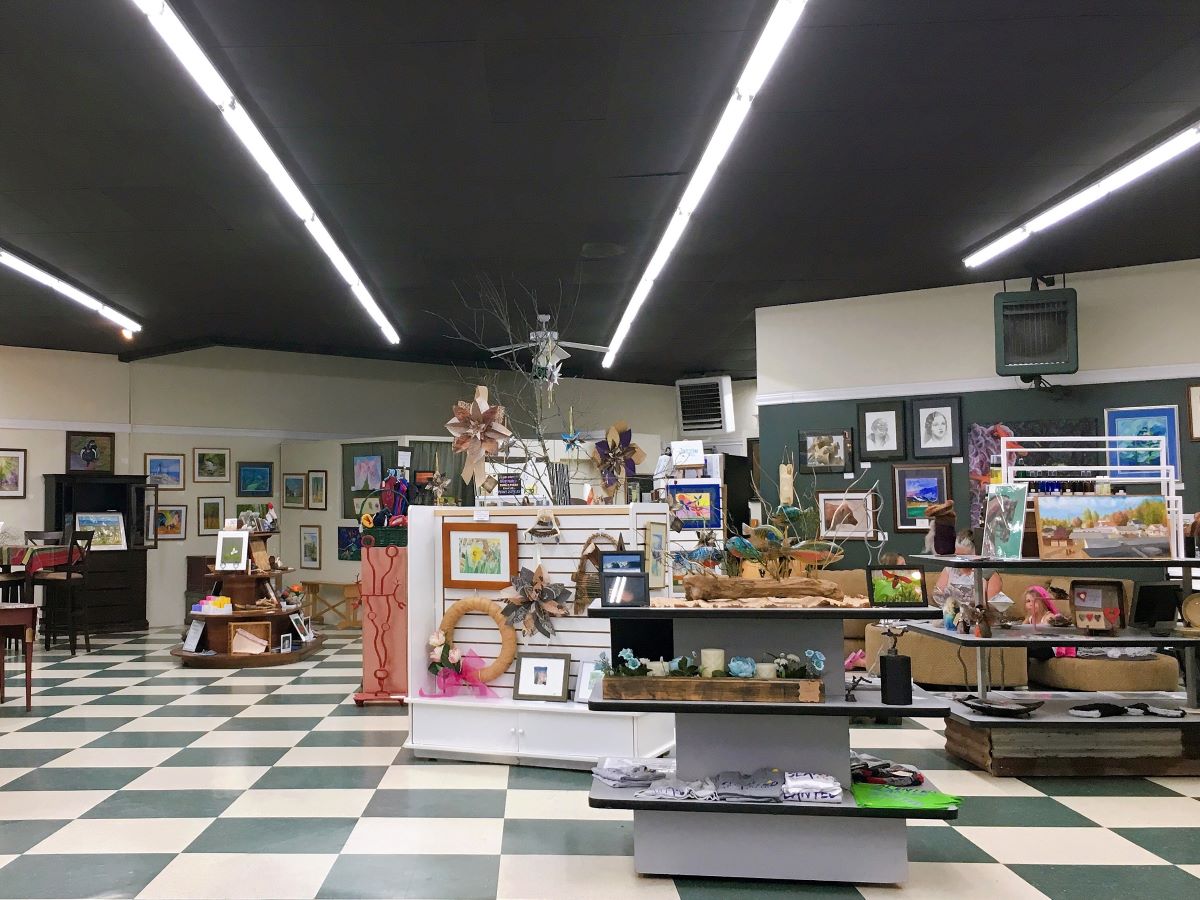 The Slanted Art Co-op and Gallery is part art gallery, part art studio. Open to the public, visitors can shop for original gifts made by local artisans. You'll find jewelry, paintings, sculptures and textiles — just to name a few things — each with its own flair and style. I love the variety of pieces here and the artists I got to meet. If you stay in Montrose — I recommend the Rosemont Inn — check to see if there are classes available. The curious traveler in you can learn something new and fun!
And there you have it, curious traveler, eleven fabulous things to do in the Endless Mountains of Pennsylvania. Enjoy the great outdoors. Take in historic sites. Shop. Explore! Whatever you choose to do, have fun!
For more great ideas and things to do (the endless mountains have endless fun), check out the Endless Mountains tourism site!