Girls' Getaway Cruise: The Perfect Escape for BFFs
When life at home gets crazy, a girls' getaway cruise is the cure!
Why? Because all the activity planning, cooking and cleaning is done for you, of course!
So, on a girls' getaway cruise, you can focus on fun in the sun! NO WORK!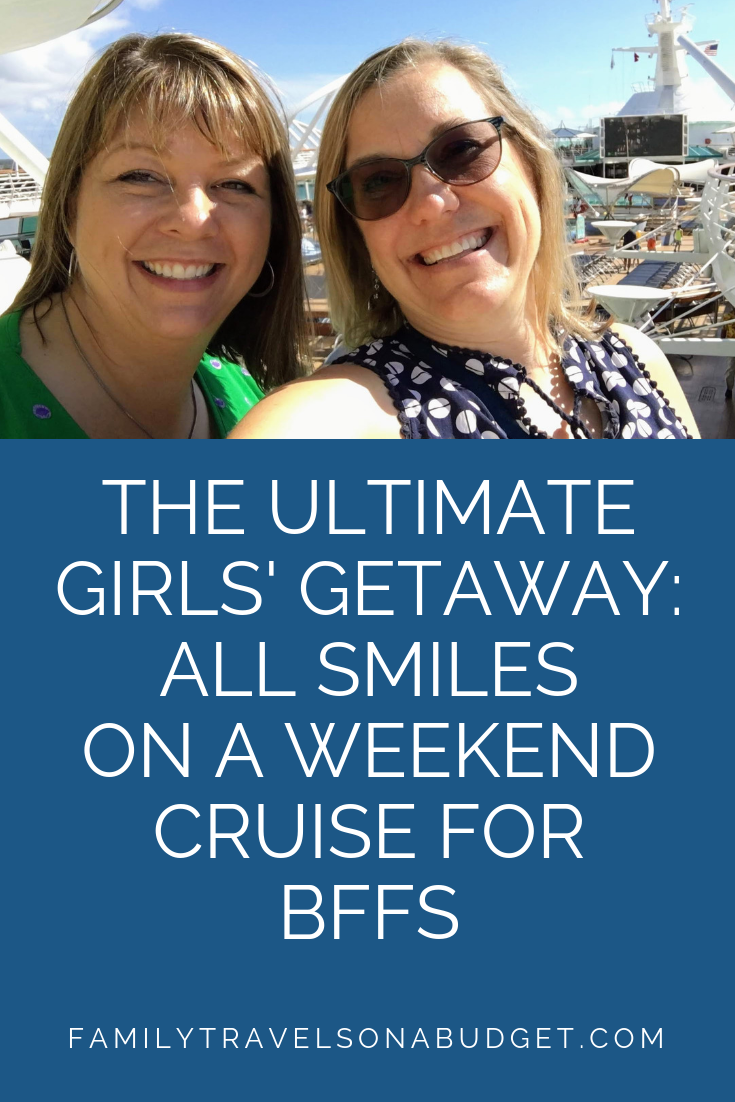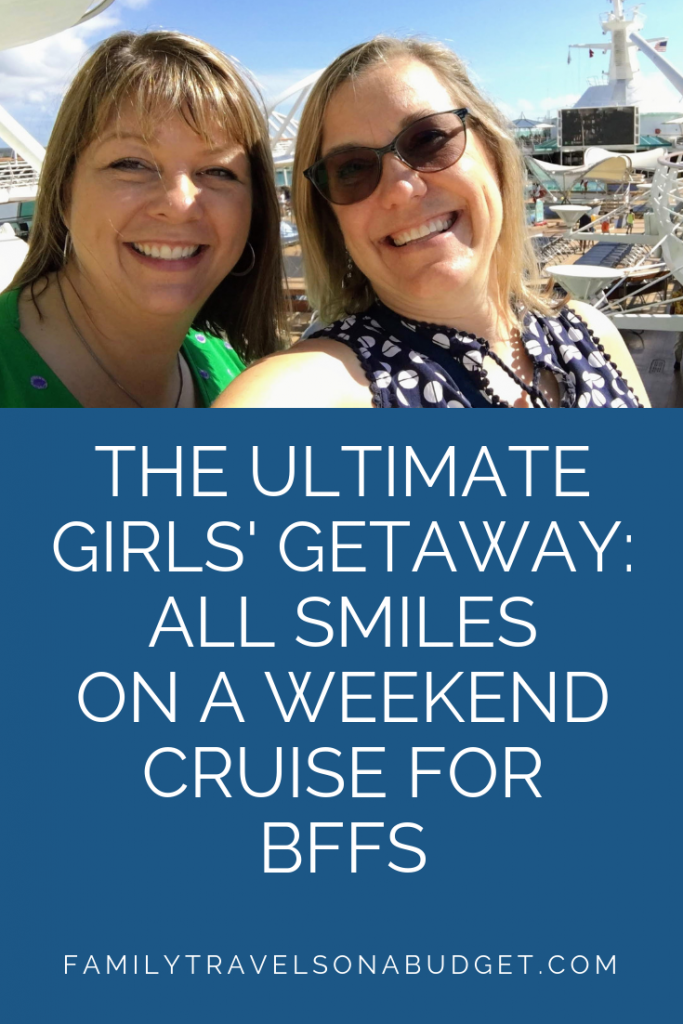 My husband agrees and sent me on a fabulous girls' getaway cruise with a dear friend. You know the kind of friend who you can spill your guts to uncensored, knowing you'll be loved 100% no matter what you say?
She had a really tough year, too, and her hubby is awesome like mine. So, he agreed to our getaway and a cruise for two was planned and booked in record time!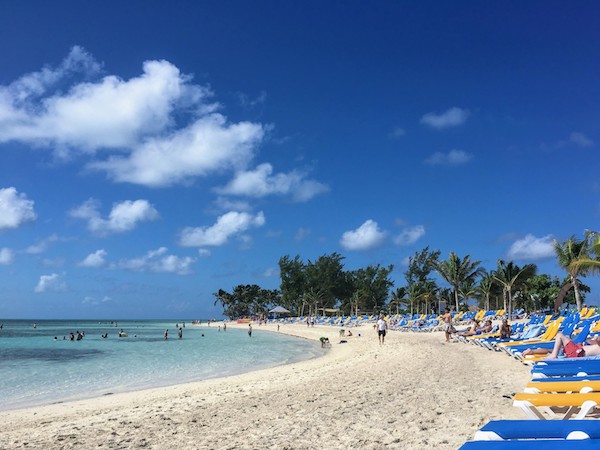 We chose Royal Caribbean's Enchantment of the Seas 4 night cruise to the Bahamas.
Royal Caribbean's departure port at Port Canaveral (Orlando) is a one-day drive from home, making it cost effective. And a four night girls' getaway cruise allowed us enough time to truly unwind — any shorter and we definitely wouldn't have been ready to go home! But, it was long enough to miss the hubby and kids, at least a little bit.
Why Enchantment of the Seas?
Enchantment of the Seas was a great choice for our cruise.
The ship is large enough to have plenty to do, but not so huge we couldn't do it all!
We challenged our trivia skills, ate to our hearts' content, relaxed pool side, danced till we couldn't dance anymore, and so much more. Of course, in real girls' getaway fashion, we talked, laughed, cried and laughed even more!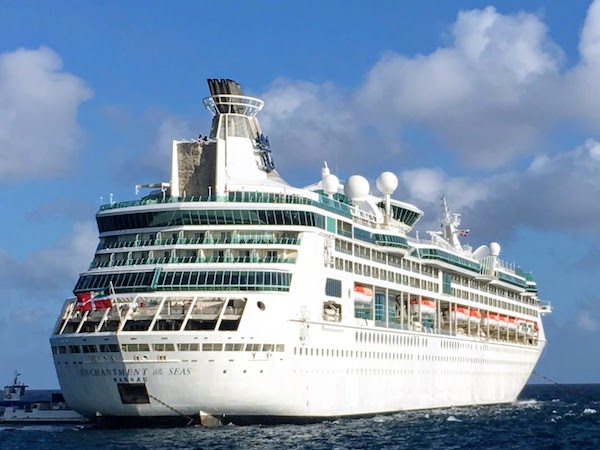 Our girls' getaway cruise took us to two ports: Nassau, The Bahamas and CocoCay, Royal Caribbean's private island. Both days greeted us with perfect sunshine, temperatures in the low 80s and calm seas, but even if we had rain, we would have had a great time!.
In Nassau, we lounged the day away at the Hilton British Colonial Resort, which is located near the port. That port stop happened to be the perfect place to celebrate my friend's birthday with cake — served by the singing chef!
A great thing about Nassau is that there's a lot to do. We chose a relaxing beach day, but there are lots of adventure options on the island, and historical tours too.
At Coco Cay, Royal Caribbean's private island, we found lounge chairs near the shore and relaxed to the sound of gentle waves lapping on the shore. We brought inflatable pool noodles to float in the calm waters. We drank fruity concoctions out of adorable pails. And, we enjoyed snorkeling in the shallow waters — so cool to see sting rays, nurse sharks and other sea creatures up close!
Book your Royal Caribbean Getaway!
Driving home after our girls' getaway cruise, we knew this would not be the last girlfriend cruise we took together!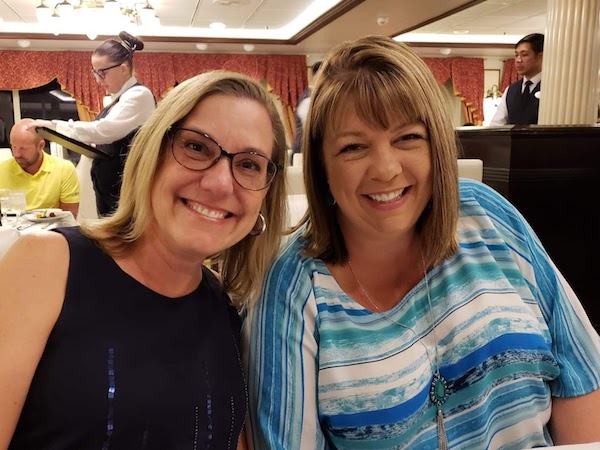 How to plan the best girls' getaway cruise
Short cruises, like our 4 day cruise from Florida, are ideal for girlfriend getaways. The planning is largely done for you since dining, lodging and the majority of entertainment are included. It's almost an all-inclusive getaway for girlfriends! At the same time, those who want to shop or drink can easily do so.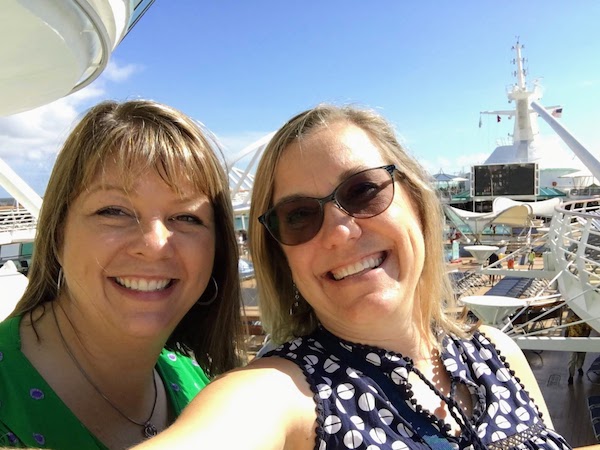 Tips for planning the best Girlfriend Getaway Cruise
Our girls' getaway cruise was easy to plan. Here's what we did, and it worked great!
Select a cruise port that's in easy driving distance to keep costs down. We chose Port Canaveral, about 10 hours from home, and booked a hotel the night before the cruise to keep the stress down. If you live on the west coast, consider 3 days cruises from San Francisco or 4 day cruises from Long Beach. Not flying, we kept costs down (which means we will probably go again sooner rather than later).
Look for cheap weekend cruise and weekend cruise deals online to save. Last minute cruises, especially in the shoulder season, are a great way to save on a girls' getaway cruise.
In the alternative, if someone in the group has cruised before, have them book the cruise. Included perks, like cabin upgrades and expedited check in, are great budget stretchers.
Make sure each member of the group attaches their own credit card to their cruise account. I know someone who cruised with girlfriends, and one of them constantly "forgot" her key. She bummed free drinks off of the other people in the group and didn't pay her gratuities. It's one thing if you have a group member who can't afford to travel and others want to chip in. It's entirely NOT COOL to be a freeloader when you don't need to be!
Share all the costs of travel. My friend has a really comfortable SUV and loves to drive. So, I paid half our gas costs, half the hotel and bought dinner on the drive down. Just because someone offers to drive doesn't mean they should get stuck with the fuel costs!
Choose a girls' getaway cruise itinerary long enough to relax. This is important, whether you're planning a girls getaway cruise or a couples' escape. Short cruises are cheap, but they're over before you get a chance to catch your breath. When you book 4 day cruises, you have enough time to turn off the brain and reset. And, it lets everyone get a chance to do something they really want to do.
Don't think you have to be together all the time. No matter how close you are, you and your friends might not all want to do the same things. I love challenging myself on the rock wall. My friend did not share my enthusiasm. So, on a sea day, she took a much desired afternoon nap (her youngest is only two), and I hit the rock wall. Literally, but that's a story for another day!
Plan shore excursions with everyone's interests in mind. I'm adventurous. I've been to Nassau many times and am very comfortable exploring the island on my own. My friend is more cautious. We took that into account and planned a shore excursion that met both our needs. It's the art of compromise, so I recommend each person share what they like to do and how much they are willing to spend. Don't book the $300 high adventure excursion if someone in the group is not comfortable with the activity or the price. But…
If traveling in a large group, like a bachelorette cruise or a reunion cruise, choose a couple of shore excursions and let people pick which one they want to do. It's okay not to be together 100% of the time!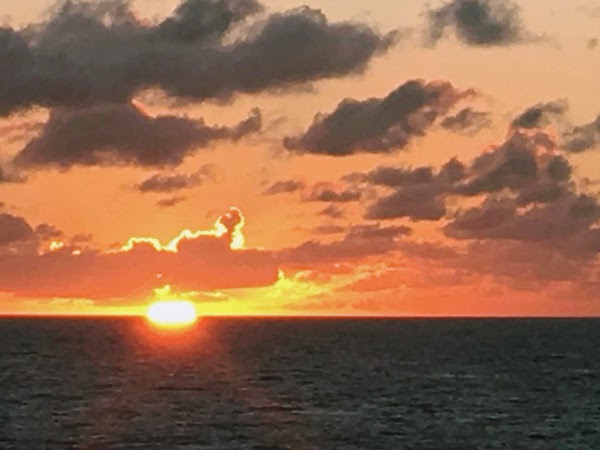 Book your girlfriend getaway cruise with these links!
Ready to book your own girls' getaway cruise? Here are links to each cruise line to make it easy!
What if a cruise won't work for everyone?
Cruises are one of the best girlfriend getaways because of how easy they are to plan. But, not everyone wants to cruise. All-inclusive resorts are another easy option, but they can be pricey, so consider whether everyone in the group can afford an all-inclusive. The same tips apply, though.
Beyond short cruises and all-inclusives, any place can be a great getaway for friends. Here are some of my favorites:
What's your favorite girls' getaway destination? Leave a comment below!