Best Day Trips from Raleigh, NC
It's great to live in Raleigh, North Carolina! In the heart of the state, a weekend getaway to the North Carolina Mountains or the beach is a no-brainer.
And there are always fun things to do in Raleigh this weekend — and all week long for that matter.
And, the Raleigh, NC food scene is on point — thanks in large part to visionary chef Ashley Christensen, whose restaurants are spectacular. Her support of new chefs and restaurants in the Triangle has helped Raleigh become a foodie destination.
One of the things I like best about living here, though, is how much there is to do throughout the central NC region.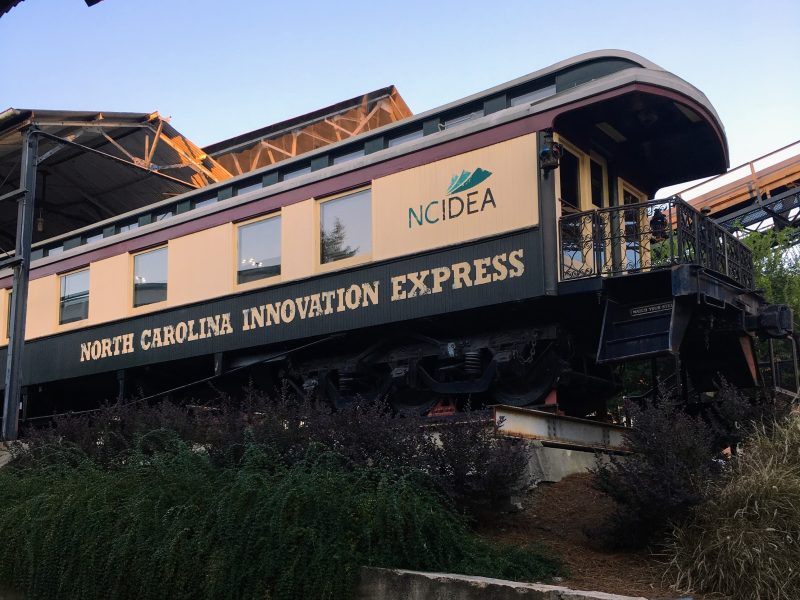 The Best Day Trips from Raleigh, NC
When we first moved to Raleigh, we took day trips to Carolina Beach and to Carowinds in Charlotte. Both are between two and three hours from Raleigh, though, so they push the limit on a day trip.
The best day trips from Raleigh, NC are a bit closer to home — so the drive doesn't wear you out.
In no particular order, here are some of the best day trips from Raleigh, NC. I will keep adding to this list!
1. Fayetteville, NC
Fayetteville, North Carolina is best known as a military town. Home to Fort Bragg, this diverse city has loads of history and character.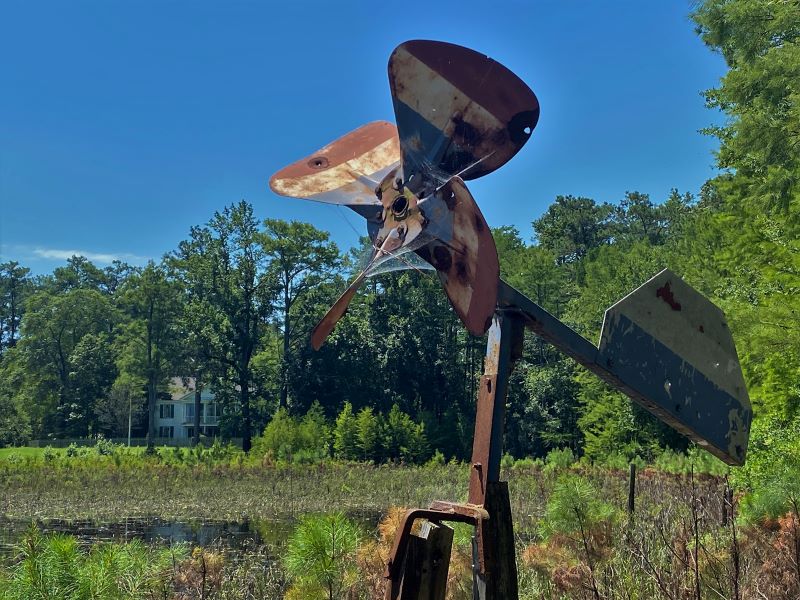 Some of the reasons why Fayetteville is one of the best day trips from Raleigh, NC are:
Short drive — It's an hour to Fayetteville on I-95 or the parallel route on 301.
→ There's a lot to see along HWY 301… and you avoid the I-95 construction ←
Carver's Creek State Park, home of James Stillman Rockefeller's Long Valley Farm, was once a playground for the Rockefeller family. Today, it offers walking trails, fishing, picnic areas in a historic setting surrounded by tall pines.
Zipquest Waterfall and Adventure Park is loads of fun. Guided zipline tours are suitable for beginners and experienced adventurers. The zipline tour soars through the treetops and provides views of a waterfall, the river and more. The park is open year-round, though in the heat of summer, I recommend a morning visit or a night visit (with glow sticks)!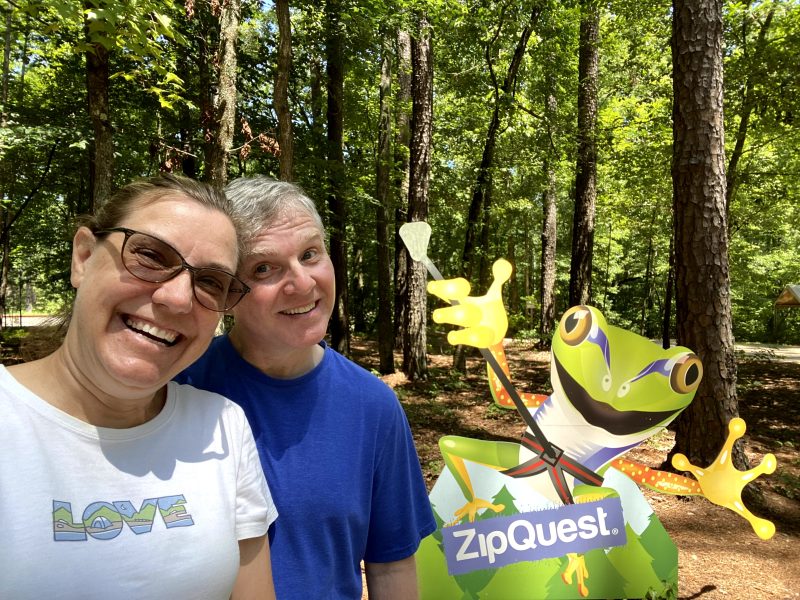 Cape Fear Botanical Garden situated on the Cape Fear River just two miles from downtown Fayetteville is an 80 acre botanical garden, open year round, that showcases a variety of plants native to North Carolina as well as a historical farm house that showcases the early, agricultural history so important to this region.
Lunch at Fowler's Southern Gourmet, 723 West Rowan Street. I've eaten a lot of BBQ and brisket since moving to North Carolina in 2001. Fowler's, which is only open Tuesday-Saturday from 11-2, serves up some of the very best. If you want one of the best day trips from Raleigh, NC, plan your Fayetteville day trip to kick off with lunch here!
2. New Bern, NC
Travel about two hours east on US 70 to New Bern for another great day trip from Raleigh, NC. New Bern is the second oldest town in the State of North Carolina, and served as the state capital from 1770-1792, at which time the planned City of Raleigh became the capital.
A few years ago, I was getting my hair cut and the lady in the next chair was complaining that she had to take a work trip to New Bern, suggesting that there's nothing to do in these sleepy little towns. My ears perked up, and I couldn't help but speak up! I asked what she knew about New Bern, and she said, honestly, "Nothing."
So, I shared with her some of the many reasons why I love this historic, little town. She thanked me and said that she had no idea New Bern was so interesting and that she was looking forward to the trip now. I hope she liked it as much as I do.
If you like history, quaint waterfront towns or outdoor adventure, then New Bern is one of the best day trips from Raleigh, NC for you!
Some can't miss activities in New Bern include:
The New Bern Trolley, which offers 90 minute historical tours of the city,
A stop at Bradham's Pharmacy, the birthplace of Pepsi, when shopping downtown,
A tour of Tryon Palace, which is an exact replica of the original home to North Carolina's first governors, and
New Bern's African American Heritage Tours and History, a series of 16 stops on a self-guided walking tour honoring the rich African American heritage of this region.
Check out the Visit New Bern visitor's site to plan your best day trip from Raleigh, NC!
3. Durham, NC
Hey world — Durham is NOT a part of Raleigh. The airport might be called Raleigh Durham, but that's where the "official" name connection ends.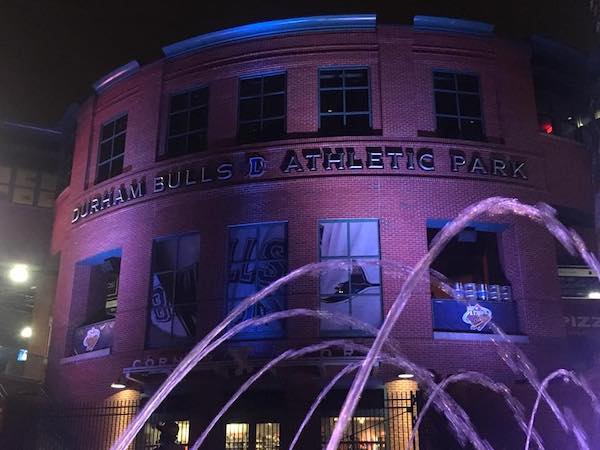 Of course, Raleigh and Durham are good neighbors, but each city is quite distinct from the other, and Durham is worth a visit. Probably more than one!
Read our post on 21 things to do in Durham with kids to plan your family outing!
The premier destination in Durham is the American Tobacco Entertainment District, at the edge of Downtown Durham. It used to be a tobacco factory, but has been repurposed with housing, shopping, business and entertainment. This district is home to the Durham Bulls AAA Minor League baseball team, many restaurants and wide open spaces to relax. The "campus" hosts special events throughout the year. You can spend a whole day here, especially if coming for a special event or baseball game!
There are lots of other things to see and do in Durham making it one of the best day trips from Raleigh, NC:
4. Greensboro, NC
Until my son attended college in Greensboro, I had no idea how cool it is! It was just a place we drove by on I-40 when driving back to Ohio to see family and friends.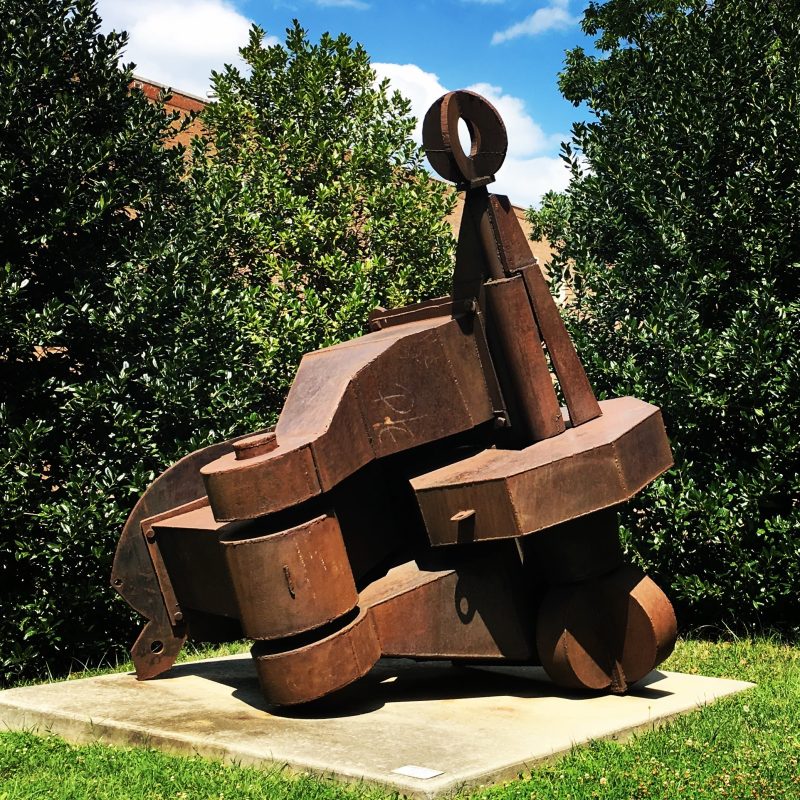 Greensboro is another fabulous day trip from Raleigh, NC, with a walkable downtown, loads of restaurants, eclectic shops and outdoor art. The city offers loads of outdoor recreation options as well.
When planning a day trip from Raleigh to Greensboro, consider these activities and attractions:
The Weatherspoon Art Museum on the campus of UNC Greensboro. The Weatherspoon Museum houses one of the largest collections of modern and contemporary art in the southeastern US, as well as student exhibitions and programs. The museum is closed on Sundays and Mondays.
The Greensboro Science Center, part zoo, part aquarium, part museum, is all fun. This family focused center is dedicated to educating visitors about wildlife and encouraging curiosity. There's lots to see, much of it indoors, but allow 3 hours at a minimum.
PRO TIP FOR PARENTS!!! If going with kids, print out the Endangered Species Scavenger Hunt before you go!
Greensboro gardens… The city lives up to its name with several gardens to see including the Tanger Family Bicentennial Garden — a 7.5 acre garden home to several bronze sculptures, the Greensboro Arboretum — spread across 17 acres and featuring both local plants and exotic plant life in a number of gardens with beautiful pathways throughout, and the Gateway Gardens — spread over 11 acres and free to all. Believe it or not, there's even more to see in Greensboro. If you like exploring gardens, this might be the best day trip from Raleigh, NC for you!
Guilford Courthouse National Military Park. This national park memorializes the location of one of the most important battles in the Revolutionary War. Cell phone tours allow you to learn about the battle at your own pace, one by walking and the other as a driving tour. A cell phone tour of the Hoskins Farm provides insight on what life was like for colonial families caught in the middle of a war.
These are just a few of the best day trips from Raleigh, NC to consider in 2023. I hope to add more to this list as the year goes on! If you have a favorite day trip destination, please leave a comment!