I've always considered big city vacations to be pricey. Hotel space is in high demand, so room rates tend to be high. Restaurants, attractions, parking — they all add up. But, I have found that visiting Washington, DC on a budget is easier than you might think. In fact, it's downright easy to take a Washington, DC family vacation on a budget! You just need to know these ten tips!
Where to stay in Washington, DC on a budget
When you consider where to stay in Washington, DC, the first thing you should know is there are abundant Washington, DC hotels for families. Here's how I keep costs down when visiting DC.
Book one of the dozens of Washington, DC hotels near metro stations.
You'll save both time and money! Parking in DC is expensive, and traffic congestion makes it hard to drive in the city. Select a hotel near the metro to use their convenient public transportation during vacation to save.
Consider a hotel just outside the city.
Hotels near Washington, DC tend to be less expensive. In fact, if you drive to DC, you'll save on car parking alone. Most hotels in DC charge upwards of $40/night for your car. That's not valet parking! In Arlington
, most hotels provide FREE self-parking. Hotel rack rates tend to be cheaper, too! See? hotels outside of Washington, DC are worth a look!
Look for vacation packages.
When considering where to stay in Washington, DC (or nearby in Arlington or Alexandria), look for vacation packages that help you cut costs. Hotel websites are a great place to find those specials. The local visitors' bureaus also offer vacation savings packages that help you save money — and make planning easy!
On my last trip, I stayed at the Residence Inn in Arlington, VA, near the Rosslyn Metro Station. The hotel is minutes from downtown Washington D.C. and Georgetown. And for families, this all-suite hotel has well-equipped kitchens with stainless steel appliances, a Keurig coffee maker, and everything you need to enjoy a home-cooked meal. Or, enjoy the free breakfast buffet each morning! The staff was friendly and helpful, and our room was spotless. The furniture could be updated — it showed a bit of wear and the sofa bed was "lumpy," according to my son. He said that the bed issue was no big deal, since the hotel was in such a great spot. We loved being able to walk to nearby restaurants and shops, as well as the quick access to the greater DC metro area.
What to do in DC
There are so many things to do in Washington, DC with kids, and many of them are free! In fact, one of my favorite things about visiting DC on a budget is that it's easier than you might think. Here are my favorite things to do in Washington with kids on a budget!
Free attractions in DC and the surrounding area
Visit a museum
The Smithsonian Institution, a collective of 19 museums, galleries, gardens and the National Zoo, is free to the public. That's as budget friendly as it gets. Many are located near the National Mall and easy to reach by metro. Two of my favorites are the Natural History Museum (maybe because I've long been a fan of Teddy Roosevelt) and the Air & Space Museum (because as an Ohio native and North Carolina transplant, air and space are part of my DNA).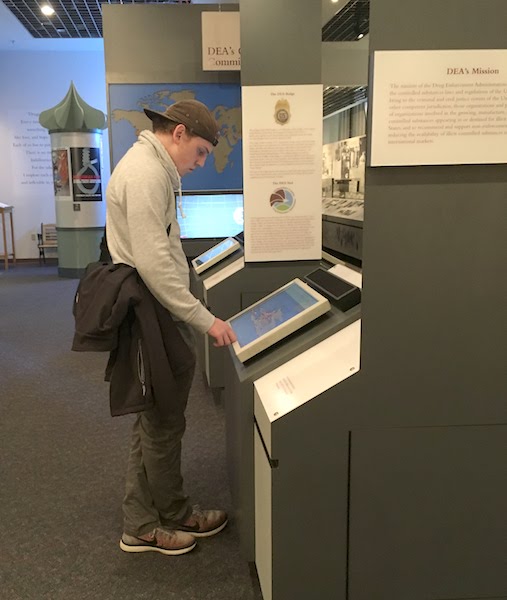 On my last vacation to Washington, DC, I went to the DEA Museum in nearby Arlington. Admission to the museum is free. The history of the DEA necessarily addresses difficult issues of drug addiction, drug trafficking and vicious crime. I don't recommend the museum for kids younger than age 12, but I do think the museum helps visitors understand the fight our law enforcement agencies, and the DEA, face every day. Prepare to discuss the exhibits afterward with your kids to get the most from your visit. They have some good brochures to facilitate the dialogue. I will say, of the museums I've visited, some of what I learned here stuck better than anywhere else I have been.
Relax in a beautiful garden
Two spots on the National Mall deserve special attention: The National Gallery Sculpture Garden inspires the imagination. And, at the United States Botanic Garden, kids can become botanists for a day with free kits available at the information kiosk. Or, just wander through to admire the many colorful species on display. In spring, the hydrangeas really show off!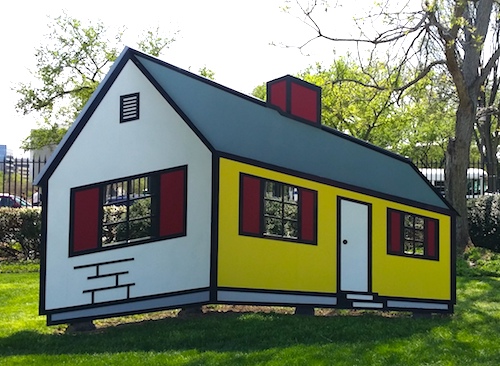 Explore historic parks
Washington, DC might be known as a political hub, but the region has a lot of green space, too. Most everyone knows the National Mall — and its monuments, cherry blossoms and museums. But, there are many other parks in the area to consider. Some of my favorites are:
Tour a government building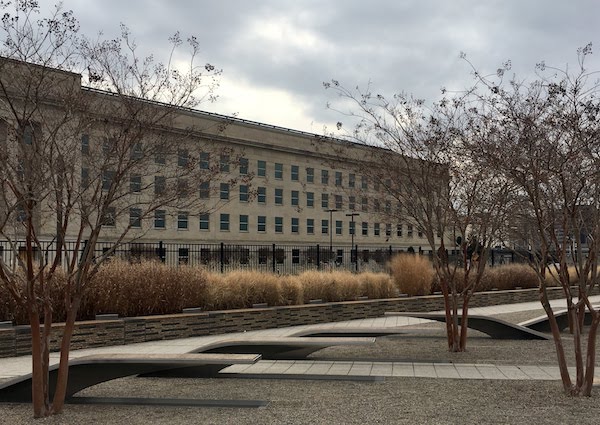 Sounds crazy, right? But when you go behind the scenes in Washington, you get a glimpse into the day-to-day life of our government officials. And most of them are free! Read here about my tour of the Pentagon, which includes things to know to schedule your trip (you have to plan in advance). At the Pentagon, allow time to visit the Pentagon Memorial, which remembered the tragedy of September 11, 2001. Other government buildings you can tour include: The US Capitol, the Supreme Court Building (no advance reservations required), and the White House (advance tickets required).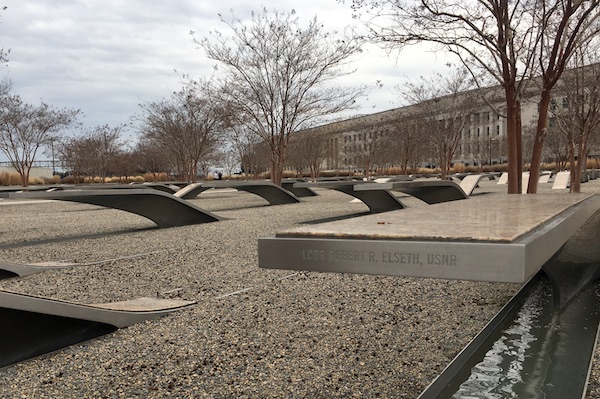 Other attractions to add to your Washington, DC family vacation.
Of course, there's lots of other sightseeing in DC.
When planning a trip to Washington with kids, these are my favorites. Some are included in hotel packages from time to time and others are included on the Washington, DC Explorer Pass. So, even if they are paid attractions, you still can save money on admission!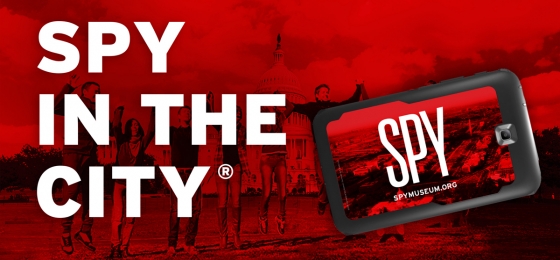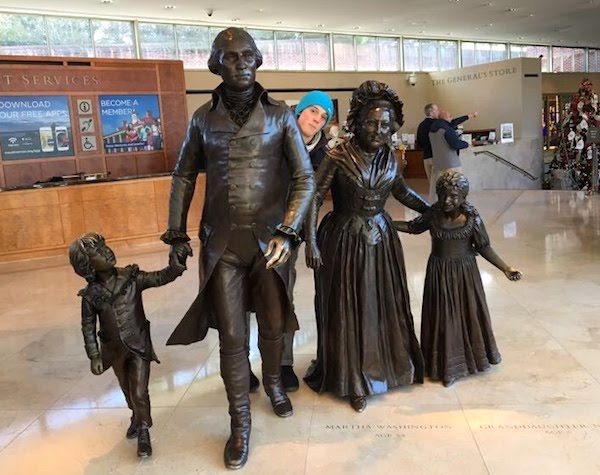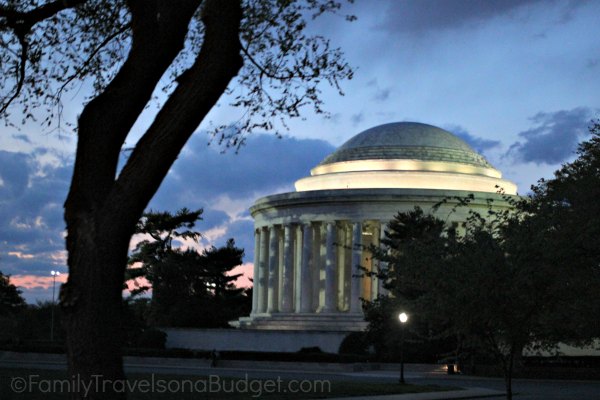 This is by no means an exhaustive list of all the places to visit in and around Washington, DC, but they are some of the best. I hope highlighting my favorites will help you plan your Washington, DC family trip more easily.
How to get around in DC
Have you ever driven past DC on I-95? YEP! Traffic congestion is the name of the game. I have friends who live in the DC area, and they don't go out by car between 11 a.m. and 7 p.m. If the locals don't like driving, then why would I want to try?
Also, parking in DC is expensive. Very, very expensive. And limited. So, leave the car at the hotel and use other transportation instead.
Use the metro
Seriously, even if you're intimidated by public transportation, DC is easy. I promise! The first time we took the DC Metro, I was a nervous mom with hubby and two kids in tow. Living in the "country," public transportation was unfamiliar. Our first experience with the metro was so easy, I took the boys to explore the area while my husband attended business meetings the next day. Use this Beginner's Guide to the DC Metro to see for yourself just how easy it is!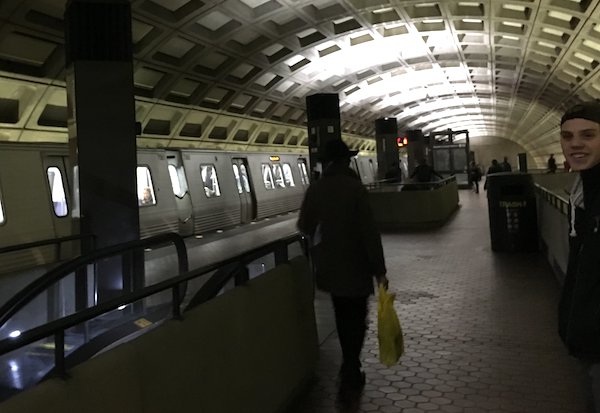 Rent a bike
Greater Washington has great bike paths and trails connecting tourist areas. Three's even a bike trail from Alexandria to Mount Vernon that runs along the banks of the Potomac River. It's a beautiful, easy ride.
The easiest way to rent a bike is through Capital Bikeshare, which has a number of different program options to fit your needs. The bikeshare service is a fun way to get around the area quickly. Capital Bikeshare is available in Washington, Arlington, Alexandria, Fairfax County, and in Montgomery and Prince George's County, Maryland.
NOTE: Helmets are not included.
Planning a trip to Washington, DC with kids is a surprisingly affordable vacation choice. Just remember, when planning a trip to Washington, DC, look outside the city for better prices on hotels (and free parking). When considering what to do in Washington, DC with kids, visit some free attractions like the Smithsonian Institute Museums, the National Gallery and the monuments. It's a budget vacation goers dream destination!
Like this post? Please share!