Family fun on the Downtown Mall in Charlottesville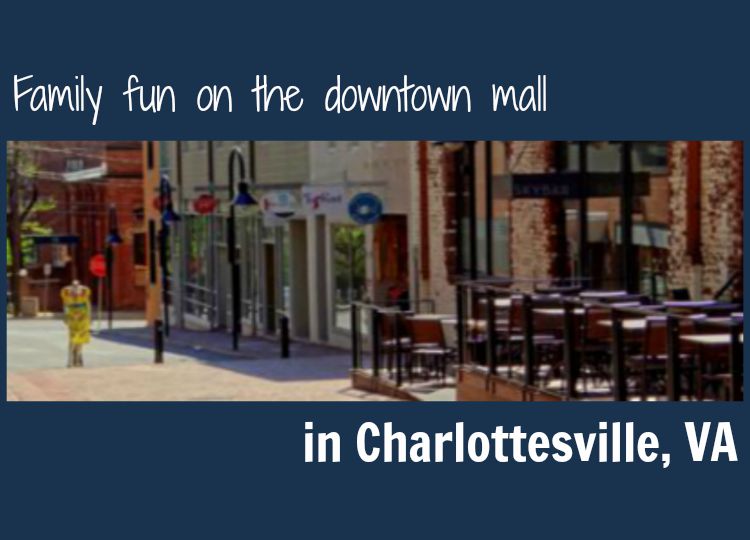 A visit to Charlottesville, Virginia is synonymous with history and culture. Families who love presidential history will certainly love this region, but let's be real. Even history buffs need a break now and then. Charlottesville's Downtown Mall is the perfect place to relax!
Playing on the Downtown Mall
I first visited downtown Charlottesville with a friend in 2013. I knew then that I'd be back, the next time with the family!
We explored Monticello, Montpelier and Ash Lawn-Highland, all great for my history loving crew.
After a couple days of history, though, we needed some downtime. They'd all heard me ramble on about how great Charlottesville's Downtown Mall is, so we headed there to explore.
At first they saw a downtown without streets, easy for walking. It took a couple minutes for the city's historic charm to seep in. Then they got it! And they agreed, the Downtown Mall is great.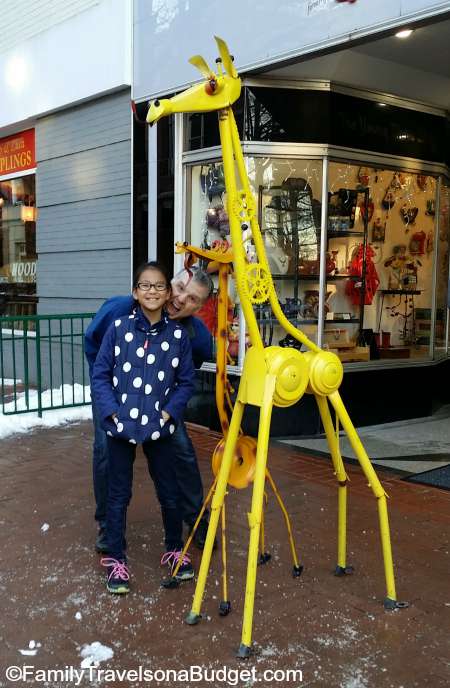 The Downtown Mall has a number of stores: a charming toy store (with an incredibly friendly staff), a number of book stores, an old-fashioned drug store (that even has a soda fountain at the back), and other boutiques. We strolled the mall, window shopping along the way.
Making it more fun, the Downtown Mall has a number of art installations and seating areas to relax.
At the east end of the mall, near the nTelos Wireless Pavilion, is the Free Expression Wall, complete with chalk and enjoyed by kids, adults and even the local college students.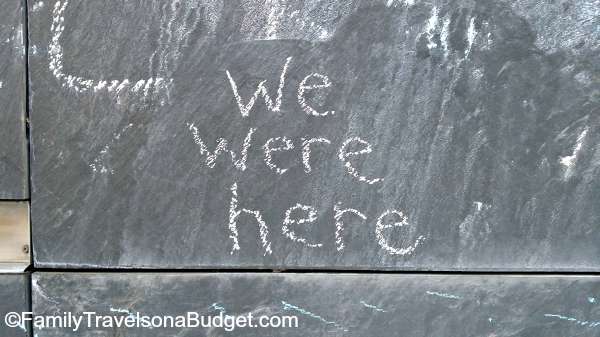 At the opposite end, Main Street Arena offers public skating. We stopped in during a hockey tournament and watched the skaters through plate glass windows from the snack bar (we like food).
Dining on Charlottesville's Downtown Mall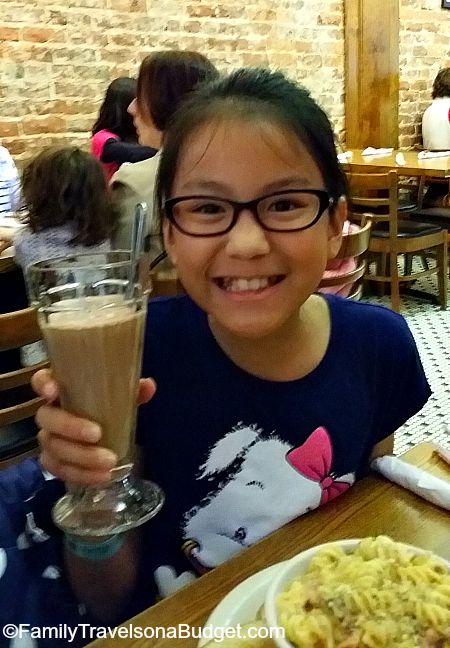 For foodies and picky eaters alike, Charlottesville's Downtown Mall has more than 60 different dining choices, from international cuisine and five course meals to family dining and quick snacks.
For casual sit-down dining (with a bit of historical flair), I highly recommend The Nook, Charlottesville's first diner! The restaurant has been a Charlottesville staple since 1951, with mahogany booths and 1950's style glass block windows, the Nook is as diner as it gets.
>> Save up to $109 on Universal Orlando Resort tickets!
So…. what about the food at The Nook?
I happen to have a few mac 'n cheese fanatics, and they were thrilled to see a full page dedicated to this cheesy wonder! My son ordered the Kitchen Sink, mac 'n cheese with chicken tenders, sausage, caramelized onions, tomatoes and extra cheese. Our daughter ordered the smaller portion of Three Little Piggies, a mac 'n cheese mixed with bacon, ham and sausage. The tomato-basil offering was more my style, a little lighter than theirs. The smaller portion will satisfy most diners.
Dinner at The Nook without a malt would be a big mistake! They know how to make real, old-fashioned malts. They're huge, with perfect malt flavor! My daughter's eyes lit up when she tasted mine (she didn't order one, but we shared and had plenty).
For old fashioned, family dining fun, The Nook delivers just that. It's perfect for families, whether to enjoy a meal or a treat.
Plan your visit to Charlottesville's Downtown Mall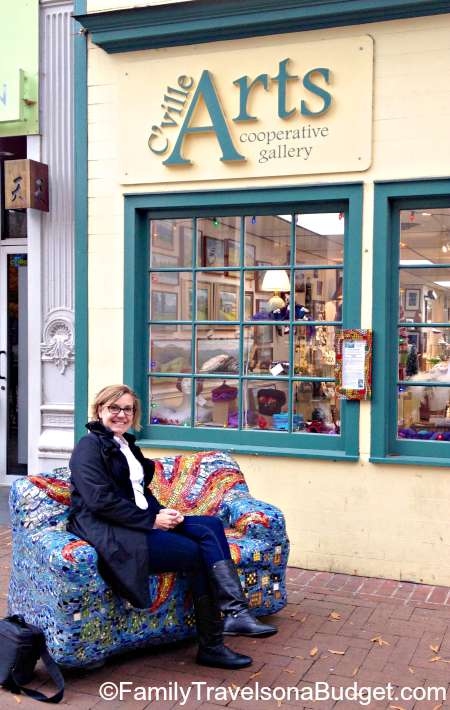 Events: We visited on a weeknight in winter, when the Downtown Mall was relatively quiet. Most nights, especially spring through fall, events add to the Charlottesville Downtown Mall's atmosphere making it even more fun. Click here for the complete calendar.
Parking: The Downtown Mall has two parking garages and a parking lot. While none are free, the rates are reasonable. Also, many restaurants and stores will validate two hours of parking (yep, budget saving tip!).
Visitor's Center: The Convention and Visitor's Bureau downtown office on the mall provides a number of services for visitors. Whether you need a restaurant reservation or recommendation, information on nearby attractions or parking validation, stop in the visitor's center for help. It's open daily from 9 a.m. to 5 p.m.
Where to stay in Charlottesville?
Charlottesville is home to the University of Virginia, and has many hotel options from budget to luxury.
Some to consider are: