King and Prince Resort: Where FUN is the royal decree!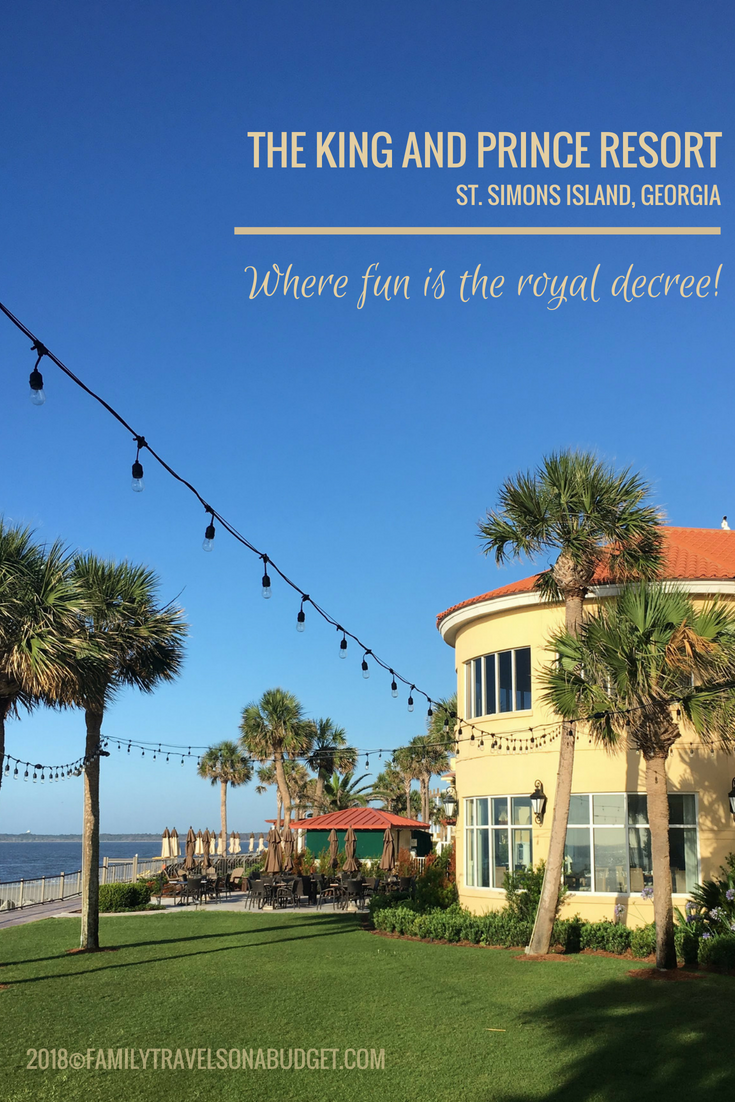 The King and Prince Resort on the beach at St. Simon's Island, Georgia. Sounds swanky, doesn't it?
I sure thought so!
I first heard of The King and Prince Resort about five years ago and knew I needed to visit someday. I thought it might be good for a romantic getaway with my husband, where we could dress up for dinner and enjoy the ritzy side of life.
So, when I was invited to join a group of travel writers for a hosted stay to learn about the resort and St. Simon's Island, I was thrilled. Sorry, hubby. Next trip!
Before I go further, here's a little glimpse into my "glamorous" blogging life. We are not allowed to eat until everyone gets their photo! Not one bite!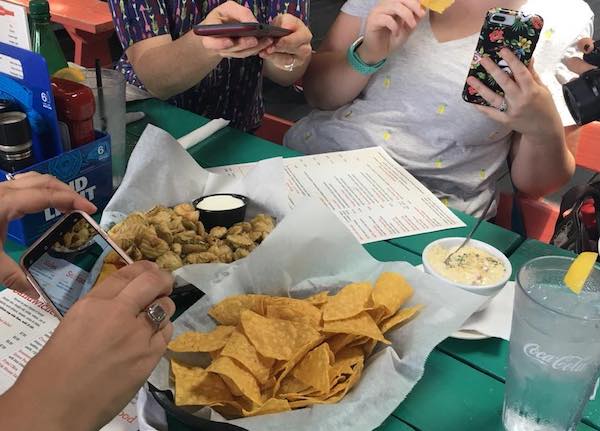 Now back to the trip…
In my mind, I planned my fancy outfits, ready for the glitz and glam that must be expected at a resort called the "King and Prince."
And then, a few days before the trip, we received our itineraries, complete with instructions to "leave the tiaras at home." Oh my…
I had a serious conundrum.
Should I pack the dressy casual (think cruise wear) daytime wardrobe and nice dresses for the trip or not. No tiaras? I mean, I don't actually OWN a tiara, but I clean up okay.
Or, should I pack the comfy shorts and t-shirts I wear in real life?
Well, I did what any reasonable person would do (I was driving, which helped) and packed both! Yes, it's true! I even packed lots of shoes that would make one particular travel blogging friend quite proud… You know who you are!
It turns out, I could have left lots of those fancy shoes at home. And the fancy clothes, too.
Because while the King and Prince is a luxury, oceanfront resort with spacious, comfortable rooms and top notch service, the royal decree on St. Simon's Island is fun!
And lots of it!
About the King and Prince Resort
The resort got its start in the 1930s as a seaside dance club, so fun is part of the DNA.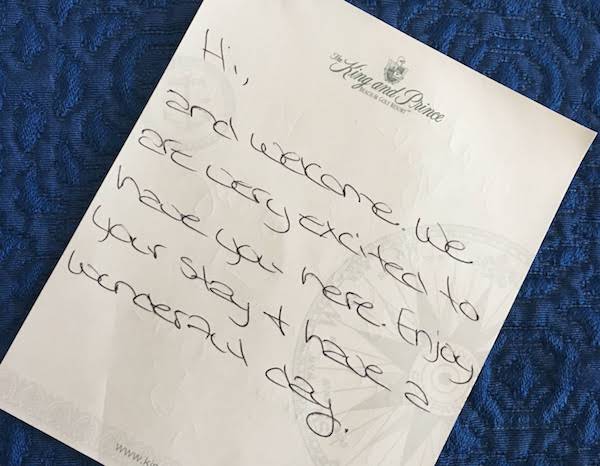 It's clear from the moment you arrive that relaxing fun is the goal. From valets who have umbrellas when you forget to pack yours (who, me???) to the housekeeping staff that leaves friendly notes and chocolates in the room, everything about the King and Prince invites relaxation.
Yeah… that means I could have left most of my clothes at home… and pretty much all the shoes, too!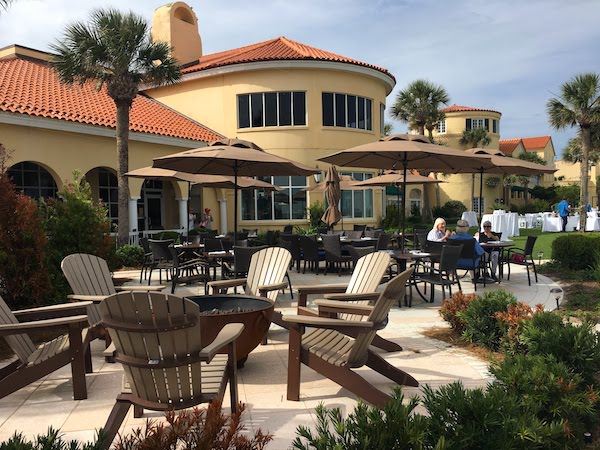 Resort amenities include everything you'd expect of an oceanfront resort (the only one on St. Simon's Island, by the way):
Indoor/Outdoor dining at Echo, the resort restaurant,
A long beachfront — with a great surf (though be careful with the tide),
Kayaking, standup paddle boarding and surfing,
Five resort pools, one geared just for kids (with a nearby sand play area),
Lounge chairs — at the pool and overlooking the beach,
Bike rentals,
Tennis courts,
A gym,
A spa (for massages),
and Golf. Of course!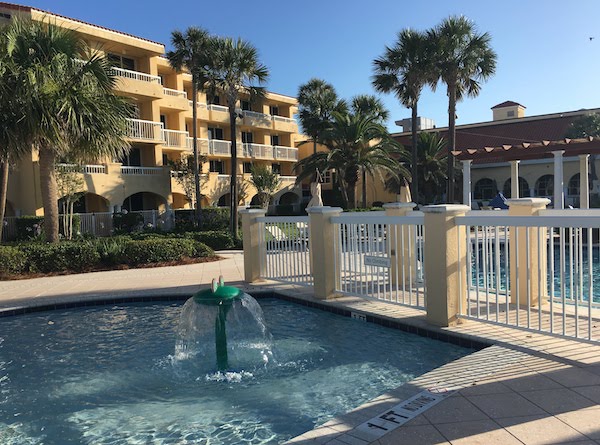 This year, the resort is even offering quarterly weekend yoga retreats in partnership with Sault108. I got to participate in a yoga session while we were there, and it was amazing. I only started regular exercise about nine months ago, so this was my first experience with yoga at the beach — and I have to say, those waves make a great soundtrack!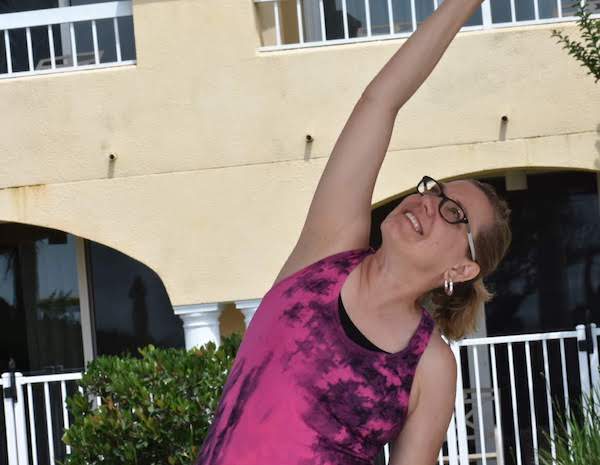 People who want to focus more on the relaxing part of a beach vacation can do just that! I got some work done on my balcony, which overlooked the pool and Atlantic Ocean. Old fashioned porch swings and the hotel lobby are fun places to daydream, too.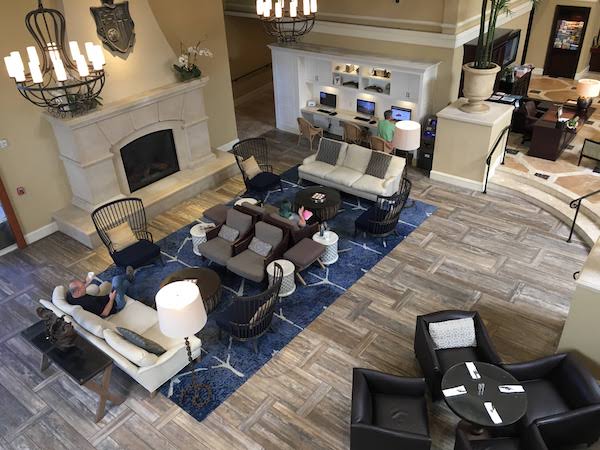 I NEVER say hang out in the hotel lobby, but the King and Prince Resort lobby is comfortable and relaxed with lots of space to visit with friends and family, play a game of cards or just read a book! It's near the bar, inviting vacationers to sit and stay a spell… as southerners do.
The royal decree is fun!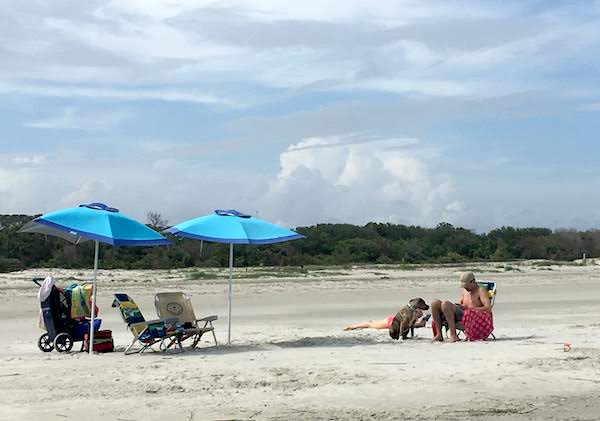 Since this was a "work trip" for me, I did a little "research," talking to other guests when I had the chance. 
One man, Finn (see, Finn, I told you I'd share your recommendations!) has been coming to the King and Prince Resort for more than 30 years. His family usually rents the same villa each year to enjoy everything the resort and St. Simon's has to offer. 
His family loves the King and Prince because of its oceanfront location and amenities. His family leaves the car parked the whole week! They walk to nearby restaurants and shops when they want to leave the property.
He also says to leave the dress clothes at home! Too bad I didn't know him before my trip, right?
Bring shorts and swimsuits, t-shirts and flip flops — that's all you need. And Finn's serious about it, too. He didn't even pack a pair of long pants for this vacation!
His number one piece of advice, though, is simple — enjoy what's here. The resort staff is friendly, and so is everyone on the island. Soak it in and let yourself relax, Finn explains.
I tell ya, Finn was so excited about St. Simon's Island and the resort that I wanted to stay to enjoy even more. But, alas, I had to say goodbye.
The King and Prince for families
As a family travel blogger focused on budget (but not necessarily cheap), I always weigh value for the dollar spent when considering whether to recommend a resort to my readers.
I wholeheartedly recommend the King and Prince Resort for a fun family getaway. Besides all the great amenities at the resort and the fabulous staff, there's a lot to do on the island:
Massengale Park is just two blocks away with a large playground for kids,
Fort Frederica is a historic national monument and park that shaped Georgia's history — where the British defeated the Spanish in 1742 and sealing the state's fate as a British Colony.
The St. Simon's Lighthouse and Museum is a fun way for kids (and families) to learn about the role of the lighthouse on the island. Families can also climb 129 stairs to the top where they are rewarded with expansive views and a great breeze.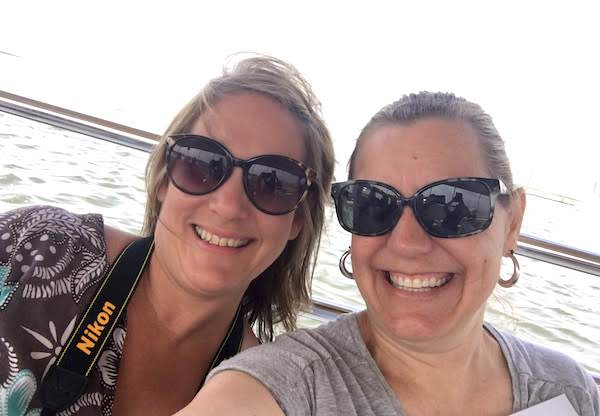 Lighthouse Trolleys Land & Sea Tours offer historic tours of St. Simon's Island and nearby Jekyll Island and a variety of boat tours. We got to take a trolley tour (air conditioned!) and a dolphin tour with them, and both were quite enjoyable, though the dolphins decided not to visit. Storytellers entertained us with stories of the past.
Hunt for the Tree Spirits of St. Simons Island! When I have the kids in tow and want to explore town, I'm always thrilled to find something to entertain them along the way. The Tree Spirits were carved into the trunks of the majestic oaks throughout town. Stop at the island visitor's center to get more information and see if you can find them all!
Of course, biking and water sports are all available at the resort!
For budget minded guests, resort view rooms offer the best value and all the same amenities. The larger villas, some of which sleep 12, are a spacious option for family reunions and gatherings — with daily housekeeping as an added bonus.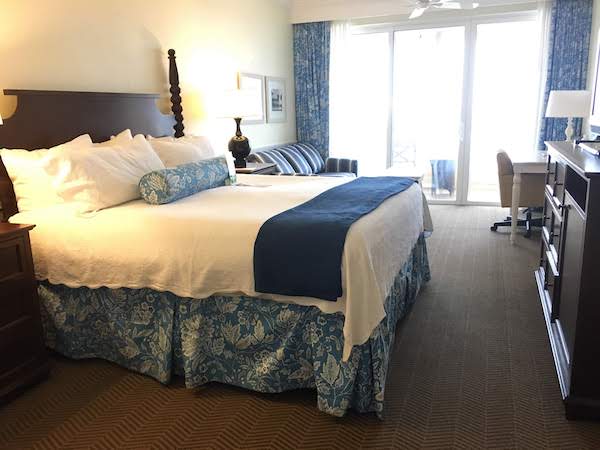 Click here to book your stay now!
As for me, I'll go back — with the family next time! We won't pack tiaras. We will pack flip flops. And, like my new friend, Finn, we will have fun! Lots of it!