Fun things to do with kids in Tampa
This post may contain affiliate links. Click here to see what that means.
There are so many fun things to do with kids in Tampa, Florida. Whether planning a weekend escape or a long vacation, Tampa has something for everyone in the family to enjoy.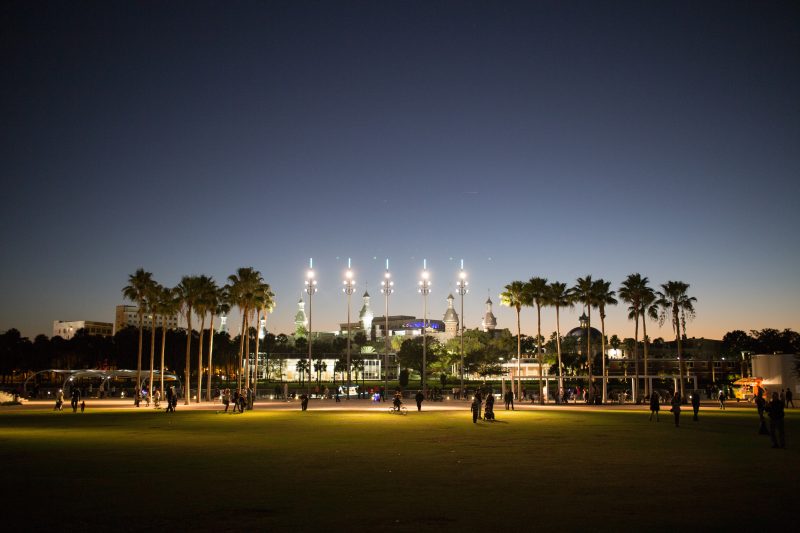 From Busch Gardens Tampa Bay for thrills to leisurely strolls on the Tampa Riverwalk, there's loads of family fun in Tampa.
Family things to do in Tampa for preschoolers
When considering Tampa attractions for families with a toddler, consider indoor activities like the Florida Aquarium or other places that don't take all day to visit. Considering the needs of the youngest family member makes vacation more enjoyable for the whole family.
RECOMMENDED READING: Tips for Travel with Baby
The Florida Aquarium
Start at the Florida Aquarium, located in the Channelside District at 701 Channelside Drive, Tampa.
BUDGET TRAVEL TIP: Get SKIP THE LINE TICKETS, which guarantee the lowest price, AND you don't have to stand in line!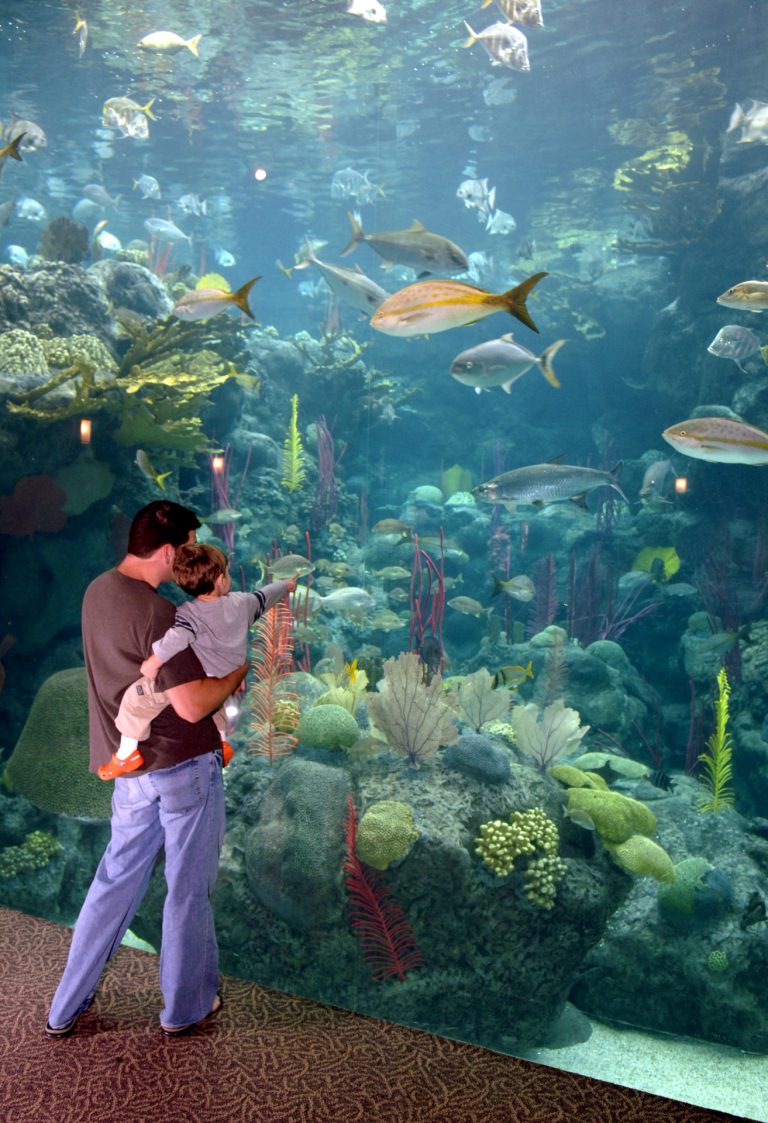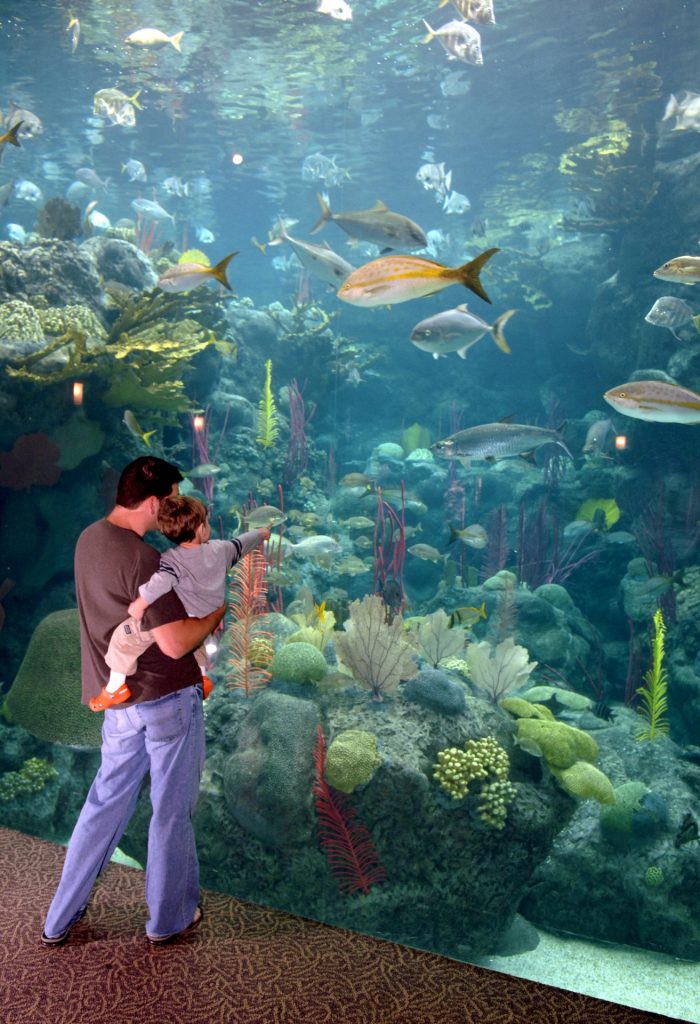 Toddlers are mesmerized by fish tanks, and here they can both look and touch! Pack their swimsuits, because they'll want to jump into the The Splashpad, an interactive fountain playground with special space just for little ones.
We recommend that families allow four hours to visit the Florida Aquarium.
Lunch at the Columbia Cafe
After a fun morning at the Florida Aquarium, enjoy lunch nearby at Columbia Café, located mearby at the Tampa Bay History Center.
Columbia Restaurant, dubbed Florida's Oldest Restaurant, opened its first location in 1905 in historic Ybor City. The restaurant offers Cuban coffee, the best Cuban sandwich I've ever had, and the original "1905" salad. The Café menu is a pared down version of the full restaurant menu. They have a great kids menu, too!
Families can dine indoors or out — we prefer the view and relaxed space of the waterfront outside.
Stroll the Tampa Riverwalk
After lunch, take a stroll along the stroller friendly Tampa Riverwalk, which connects the Channelside District to Downtown Tampa.
Along the Riverwalk, enjoy playgrounds, wide open spaces for kids to run, art installations, and great views. The Tampa Riverwalk connects many of Tampa's family friendly attractions — and you might find one you want to visit.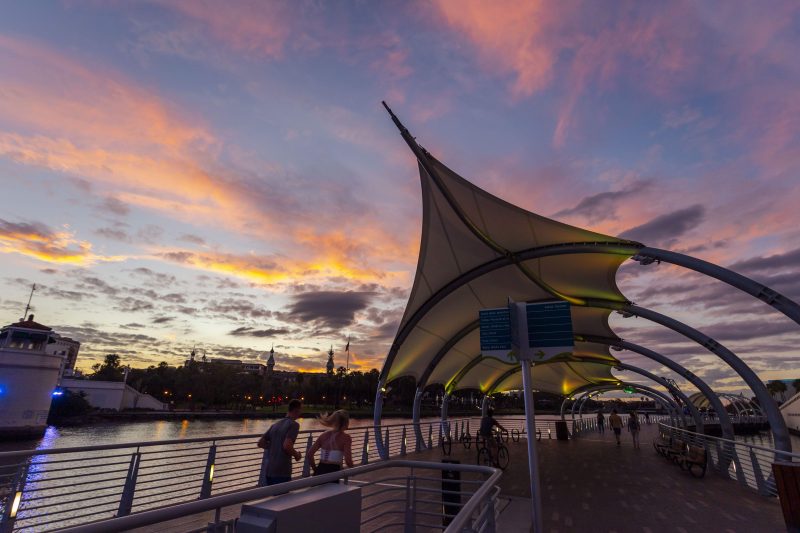 Other family things to do in Tampa with Toddlers
BUDGET TRAVEL TIP! SAVE BIG with the Tampa Bay CityPASS, offering admission to most attractions in the Tampa Bay area for one, convenient price.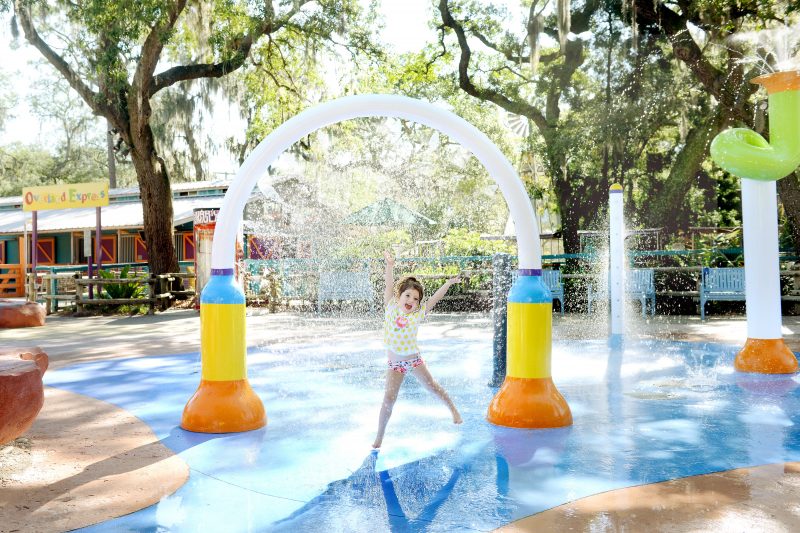 Family things to do in Tampa for Elementary age kids
There are so many fun things to do with kids in Tampa for the elementary aged set.
Their inquisitive minds make everything seem exciting. So, pick a few of these great Tampa attractions for families and make memories!
Dinosaur World
One of the best Tampa attractions for families with elementary aged kids is Dinosaur World, located at 5145 Harvey Tew Road in Plant City, Florida, just outside of Tampa.
Dubbed "Jurassic Park without the Scare," Dinosaur World features 150 life-size dinosaur replicas and a Fossil Dig, where kids can dig for fossils just like real paleontologists.
The Fossil Dig is designed for kids age 3-12 and included in the price of admission, so each young scientist can take home fossil souvenirs. Other family members can join the dig at a cost of $2/each.
Other interactive experiences include the Dino Gem Excavation area and the Bone Yard, where kids can help uncover a 27 foot long dinosaur skeleton.
Dinosaur World is handicap accessible. A military discount is available.
MOSI: Tampa's Museum of Science and Industry
Spend the afternoon at MOSI, Tampa's Museum of Science and Industry, at 4801 E. Fowler Avenue, Tampa.
Offering more than 100 hands-on exhibits, MOSI's purpose is to make a difference in people's lives by making science exciting for people of all ages and backgrounds.
Some of the exhibits at MOSI include "I Wonder," an area to explore physics, math, optics and geology, "A Look Inside" to learn about the wonder of the human body, "Mind Mysteries" to discover the fascinating world of illusions and mind tricks, and "Geolab" to learn about hurricanes and other weather phenomena.
The Saunders Planetarium (separate admission fee) and Mission Moonbase round out the indoor activities.
Outdoors, kids can explore on the Science Park playground. The whole family can soar through the trees at the Sky Trail Ropes Course (separate admission fee).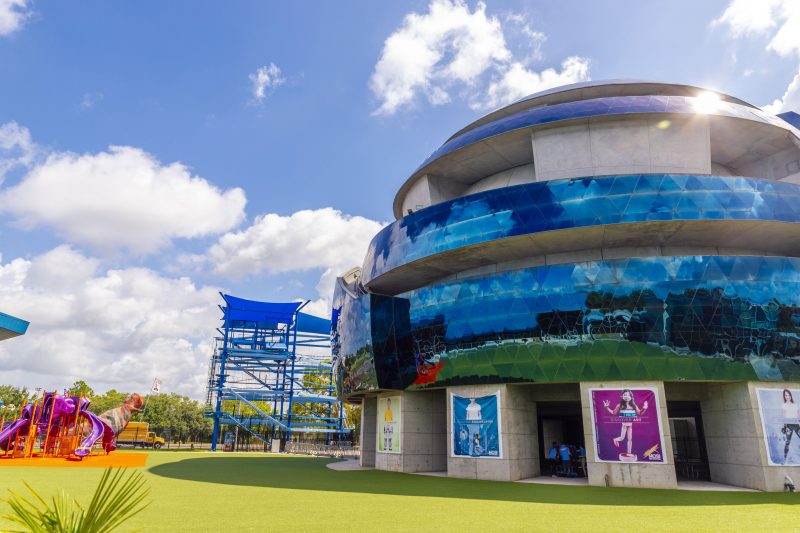 Take a Dolphin Sightseeing Cruise
Take a 90 minute, guided dolphin sight-seeing cruise of Tampa Bay where you'll learn about marine ecosystems as you look for dolphins, manatees and other marine life!
Tours leave from the docks near the Tampa Bay History Center, 801 Old Water Street Tampa, FL, in Channelside.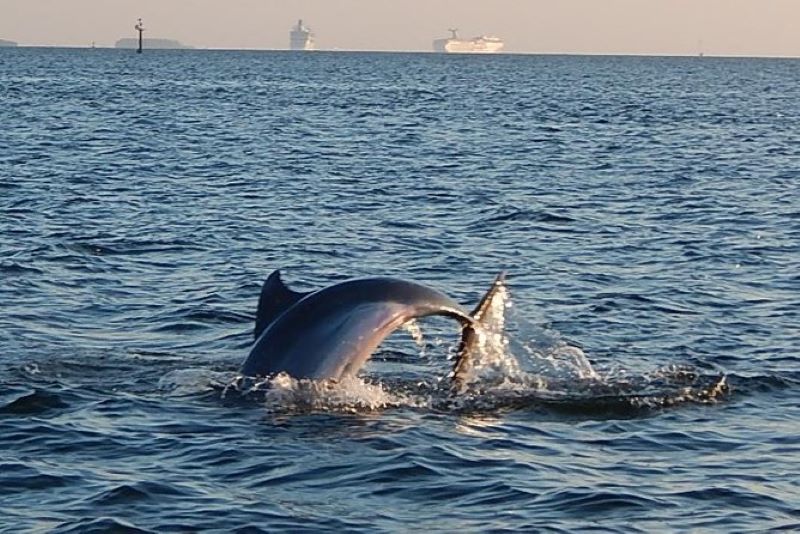 Other family things to do in Tampa for elementary aged kids
TECO Manatee Viewing Center (winter months) — Open November through February, the Manatee Viewing Center is a great place to see manatees in their natural habitat. Additionally, the MVC's environmental education building offers a place to learn about the fascinating world of the manatee. Outside, a viewing platform, with several flights of stairs, provides a bird's eye view of this wildlife habitat area. Admission is free. Allow two hours to visit.
Lowry Park Zoo, 1101 W. Sligh Ave, Tampa, provides a full day of family fun in Tampa. Besides the many wildlife exhibits, there are thrill rides and relaxed activities for every member of the family. Allow a full day to visit.
Tour of the Tampa Theatre, 711 North Franklin St, Tampa, provides an unusual and memorable experience for everyone. Touted as one of the ten most beautiful theaters in the world, a backstage tour of this historic theater provides a glimpse into what happens behind the scenes. Ghost tours are also available for appropriate ages.
Busch Gardens Tampa Bay, 10165 N McKinley Dr Tampa FL, is both a theme park and a zoo which is fun for the whole family!
Busch Gardens/Sea World/Discovery Cove — Bundle tickets and save!
Family things to do in Tampa with Teens
One of the best things to do in Tampa with teens is probably a day at Busch Gardens, which offers thrill rides, animal adventures and the Adventure Island water park.
BUDGET TRAVEL TIP: The Tampa Bay CityPASS includes admission to Busch Gardens!
Other things to do in Tampa with teens
Spend the day at the beach. Tampa's beaches offer traditional sun and surf fun, but consider waterskiing, jet-skiing or parasailing to take your teen's beach vacation to the next level.
Kayak the waters of Tampa Bay! See dolphins, manatees and other marine life on a relaxing paddle in the warm waters of the bay.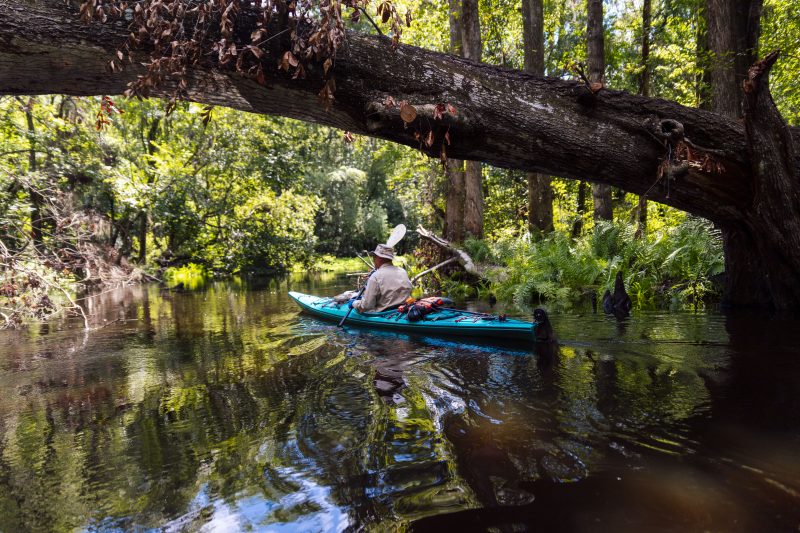 Play bowling or billiards. Get in some old fashioned fun at Splitsville for bowling and billiards. With an upscale food menu and handcrafted cocktails, the whole family will enjoy it.
With so many fun things to do with kids in Tampa, this is a great destination for your family vacation.