10 Reasons to visit Cedar City this summer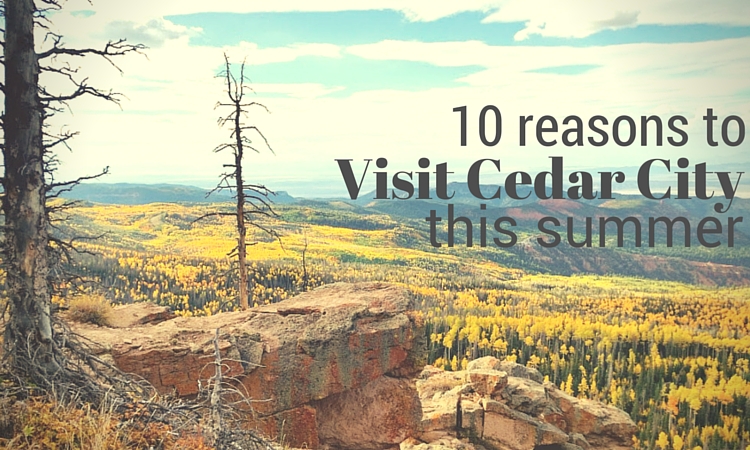 I am thrilled to be working with Visit Cedar City on this article.
When my kids were younger, we homeschooled. We spent most of one year studying America's western states. My younger son, especially, loved everything we read. Living in the east, he was enthralled with the ragged snow-peaked mountains, stories of the wild west and giant bears. We went to California and visited Yosemite, but that only made him more curious about the rest of the west.
When considering a trip to the west, location is key. Who wants to spend their vacation in the car driving from place to place? Right?
Our next trip to the west (maybe this summer — still trying to work out the schedule around a wedding, college and grad school beginnings — so this uber-planner is on hold for a bit) will start in Cedar City, Utah. It's only 90 minutes to Zion and Bryce Canyon National Parks. The Cedar Breaks National Monument is only 30 minutes away. And the city itself has a number of summer festivals, outdoor adventures, historic experiences, arts, culture and fun. It's like the western version of my beloved Raleigh!
Intrigued? Here's my research so you can plan your vacation too!
10 reasons to visit Cedar City this summer
Zion National Park and Kolob Arch.

This park is renowned for its arches, formed when cracks in the rock lead to erosion of the exposed layers to create holes below the top layer — thus, rock arches. Words don't do it justice — you have to see it to appreciate it.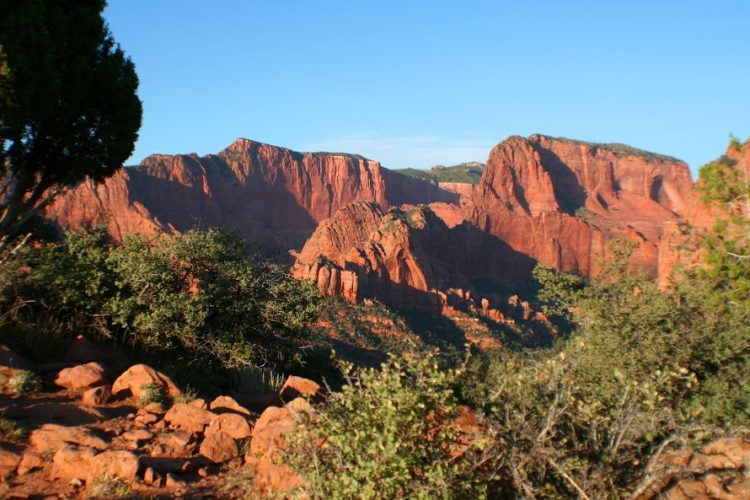 Bryce Canyon National Park.

Not to be outdone by nearby Zion, Bryce Canyon National Park is home to the largest collection of hoodoos in the world. Never heard of hoodoos? They're odd-shaped pillars of rock left standing after extensive erosion — like cave walls without a roof, but not quite.
Cedar Breaks National Monument

. This "monument" isn't your typical statue honoring a war hero or civic leader, but is a giant amphitheater spanning 3 miles and 2500 feet deep at the Markagunt Plateau. From July 2-17, this park is home to the Wildflower Festival, with daily guided hikes, games and activities at the visitor center each weekend. Still not convinced this is the place to go? On Saturdays every July and August, the park also hosts "Star Parties;" telescopes are provided and admission is free.
Dixie National Forest.

Headquartered in Cedar City, this forest covers almost two million acres, so there's no way to hike it all. With tons of trails at various elevations, there's a lot to see and learn at every elevation.
Utah Shakespeare Festival.

If you're a regular reader, you know my family loves the arts. It's no surprise then, that this festival makes my list. Reading Shakespeare in high school English doesn't really do his creativity justice. The festival runs for five months (June-October) with works by Shakespeare and others performing every day. Ticket prices for performances vary, but there are many free activities too including the Greenshow, educational classes on various aspects of play production. Childcare is provided (additional fee) for children under 6 making planning easy.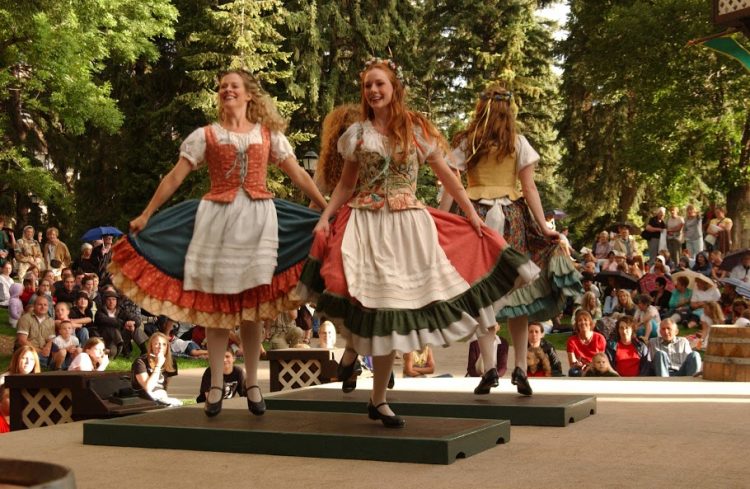 Southern Utah Museum of Art

. Opening this summer, this 5,300 square foot museum will feature a special collection by Utah artist, Jim Jones, host exhibitions from around the world and features shows by university art students and faculty.
Star-gazing.

Southern Utah is the "perfect" place to see the stars because of its high elevation, dry climate and dark skies (thanks to extensive state and national parks that keep the city lights away). The Southern Utah Space Foundation takes advantage of all that by offering astronomy events so visitors can learn about our final frontier.
Frontier Homestead State Park Museum.

Speaking of frontiers, I'm a bit of a history geek, so I know a visit to the Frontier Homestead is on our list. Permanent exhibits here include a horse-drawn wagon collection, a Paiute native camp, sawmill and more. Hands-on activities, which I think are the best way for kids to learn and remember, include panning for gold, roping cows, "Sheep-to-Shawl," and more.
Old Iron Town

. Drive west about 25 miles to discover the story of Utah's attempt at iron mining. The town, Iron City, lasted only 7 years due to difficulties with transporting the ore. Tour the ruins, which includes a beehive shaped charcoal oven and nature trail. This site is best visited AFTER touring the Frontier Homestead State Park Museum.
Festivals and Events

. I can't list them all here — there's so much to do in Cedar City every summer. Check the events list and plan your trip around the events and festivals that interest your family. I can't go in early June (high school graduation for son #2), but I'm intrigued by the Utah Summer Games centered around Olympic style sports to promote healthy lifestyles.
Tips for visiting
When planning a visit to Cedar City — especially for those of us who don't live in the mountains — keep these tips in mind!
Cedar City is at an elevation of 5,846 feet (more than a mile) above sea level. Plan less strenuous events for the first couple days to allow your body to adjust to the altitude.

Because of the elevation and dry environment, temperatures change drastically. Bring jackets, especially for evenings.

Plan your national park visits before you go. Online maps for each park are available to help you select the best trail for your family. Check in with park rangers before you set out — they'll offer insider tips, suggest areas to avoid, and what to watch for.

Dress appropriately for hiking! Bring sturdy shoes, water bottles, healthy snacks and a jacket for your mountain hike. There is absolutely no way to safely hike a national park in flip-flops (though I see it everywhere we go).

Purchase an America the Beautiful—National Parks and Federal Recreational Lands Annual Pass for $80 before you visit. Admission to Zion and Bryce Canyon is $30 per vehicle (for a one week pass) and admission to Cedar Breaks is $20, so you'll spend $80 anyway. Buy an annual pass and visit national parks and monuments close to home for free the rest of the year!
Cedar City, Utah is a perfect destination for families interested in the arts, history, adventure and relaxation. Plan your own vacation with my suggestions — or discover even more things to do here (hint: golf and wineries).
Post sponsored by Visit Cedar City. All opinions and itinerary suggestions are my own!