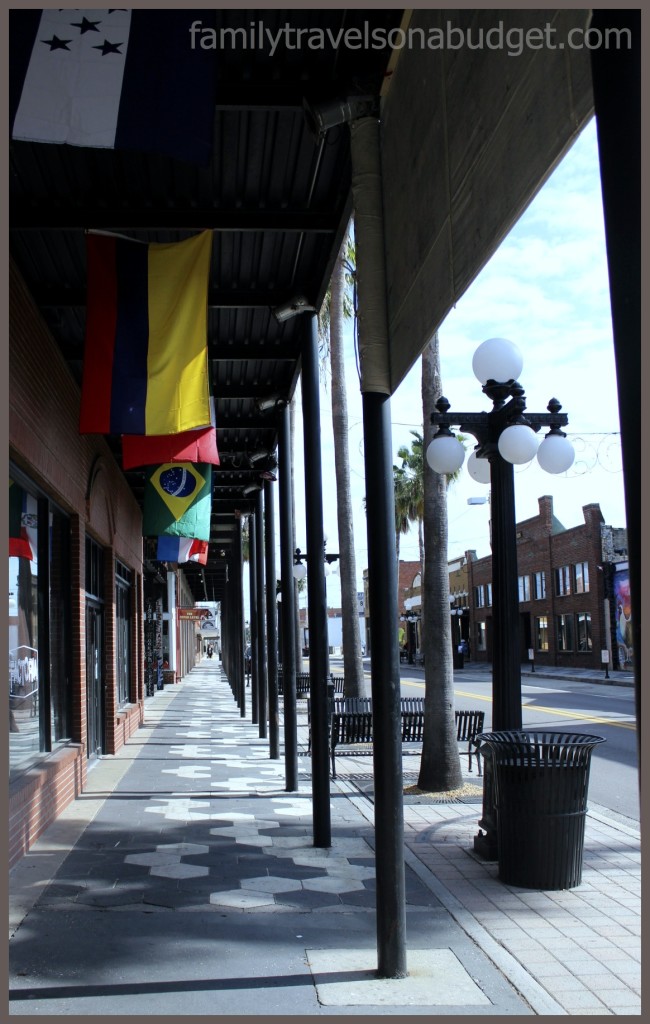 As long as I can remember, my husband and I have enjoyed exploring neighborhoods wherever we travel. In our early years, we spent a lot of time in Pittsburgh, exploring Squirrel Hill, Mount Washington and the Golden Triangle. Today, we share our love of exploration with our kids, most recently in Tampa, Florida.
We enjoyed Tampa's downtown area and Channelside, but our favorite neighborhood is historic Ybor City. Located just a few blocks northeast of downtown, Ybor City maintains much of its Latin cigar-making heritage. The area's development was influenced by Cuban, Italian, German and Spanish peoples in the late 1800's. Though the neighborhood fell into neglect and decay from the 1960's-1980's, the neighborhood is recovering, thanks to an influx of artists. Today, Ybor City retains its historic, multi-cultural flavor through historic sites, festivals, ethnic restaurants and clubs.
Ybor City's La Tropicana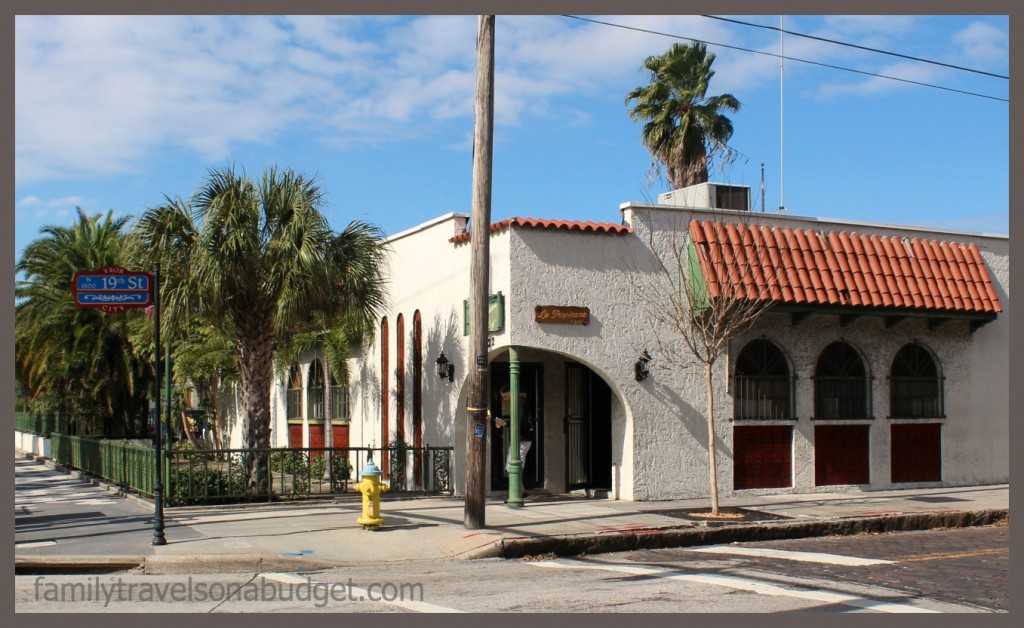 Start your day in Ybor City with café con leche at La Tropicana, and don't let the decor fool you! The food here is authentic.
At first, we wondered what we had gotten ourselves into — the place obviously has not been remodeled in decades. Yet, it was packed with locals who obviously enjoy the food, the café con leche, and the fellowship. Then we found out the restaurant only takes cash — serious throwback! After a quick run to the ATM, we ordered the café con leche. Delicious!
An ornately carved table sitting in the corner piqued our interest. The table is permanently reserved for the family of Roland Manteiga. Our server, Patty, who has worked there since the 1980's, filled us in. Roland Manteiga, the quiet editor of 'La Gaceta,' held court at that table for more than 50 years. He was influential with congressmen and governors and influenced Florida politics throughout his life — all from that little table. Patty also told us about the red phone, but you should visit La Tropicana when you're in Tampa to learn about that one yourself.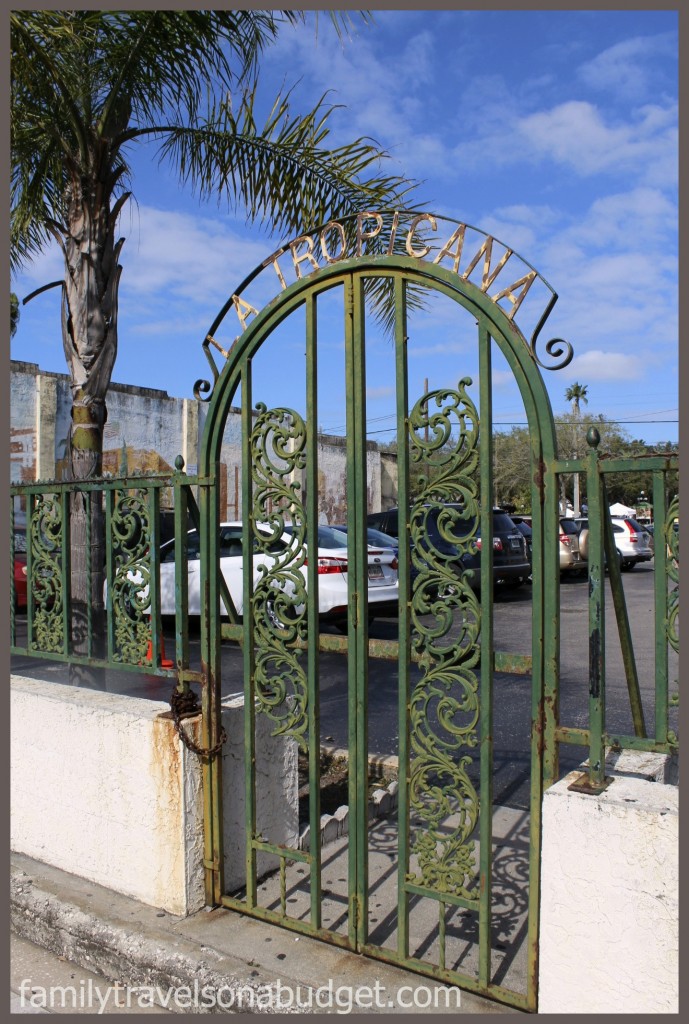 Ybor City Saturday Market
Since our trip to Paris in 2012, we can't say no to an open air market, so we visited the Ybor City Saturday Market. We enjoyed fresh bread, locally grown produce and the relaxed atmosphere of the market.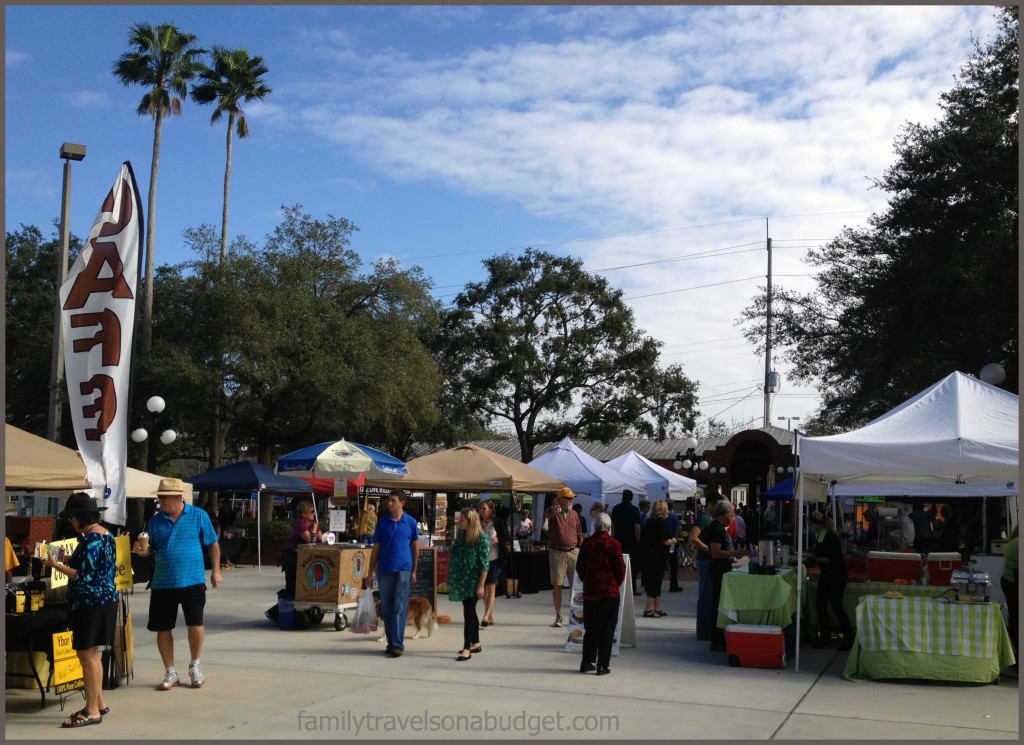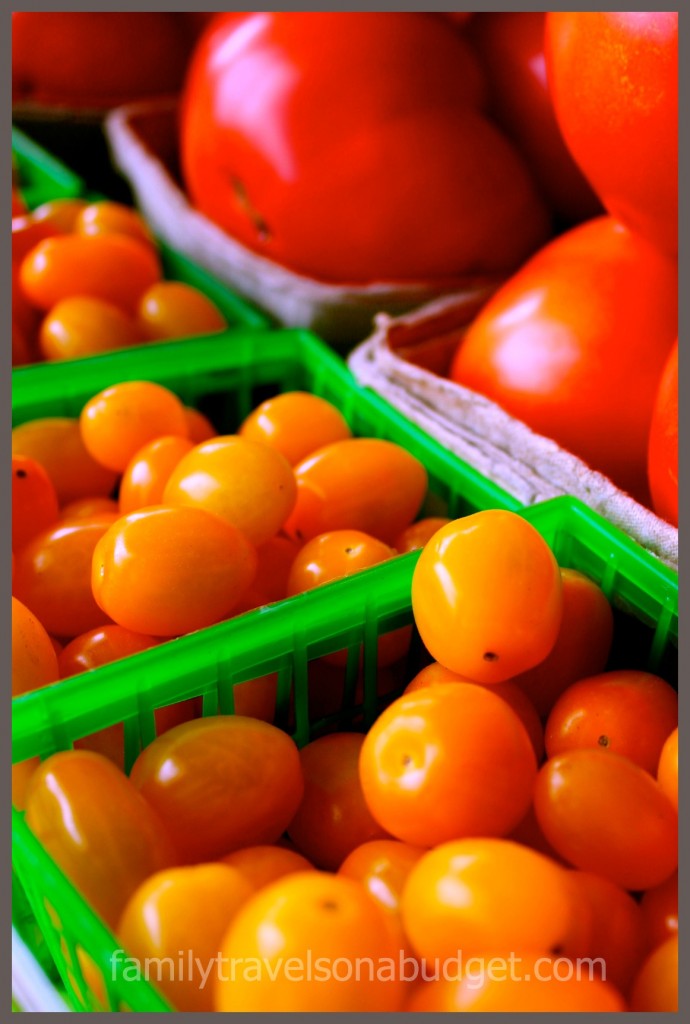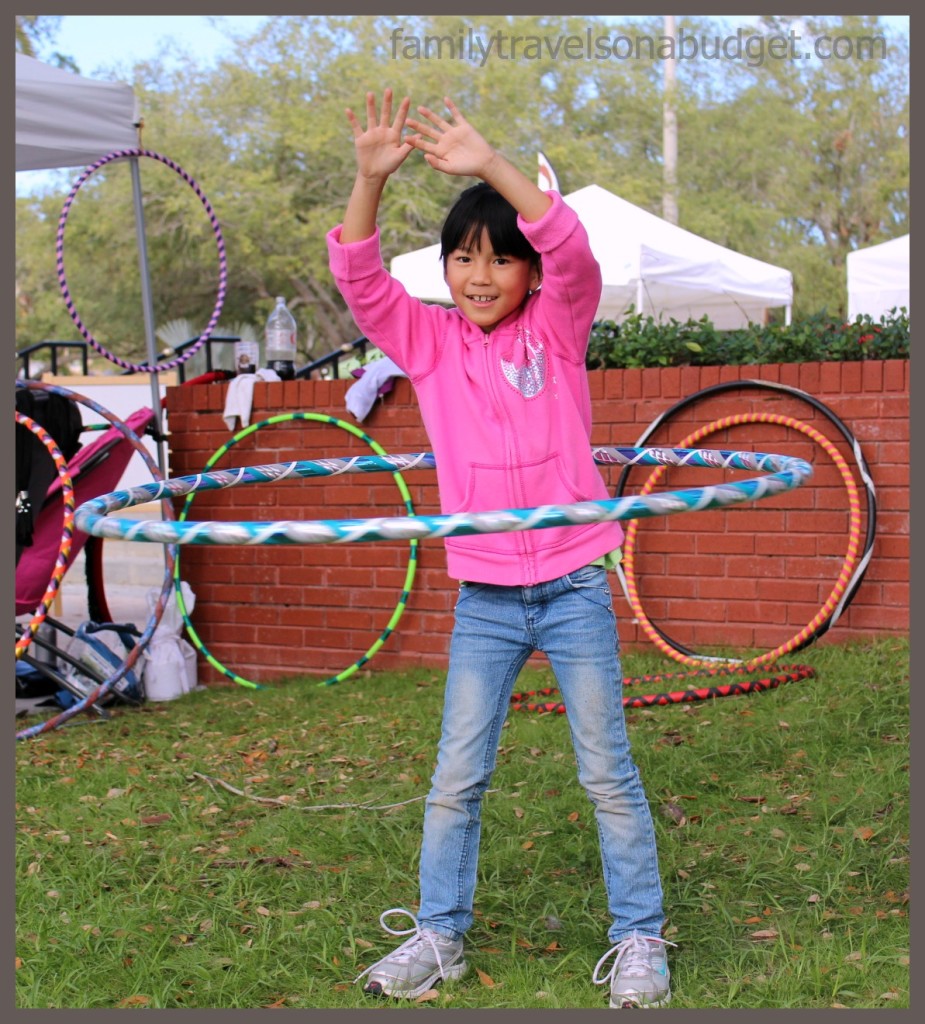 Ellie demonstrated her hooping prowess at the Hoopy Frood tent. Not only were these hand-crafted hoops sturdier than store-bought hoops, they were clearly created with love. Caroline, the hoopcrafter, and her assistants made Ellie feel so special.
Centro Ybor
Originally a neighborhood centered on cigar manufacturing, Ybor City has revitalized itself as an entertainment district, called Centro Ybor. It includes movie theaters, an improv comedy club, restaurants and bars.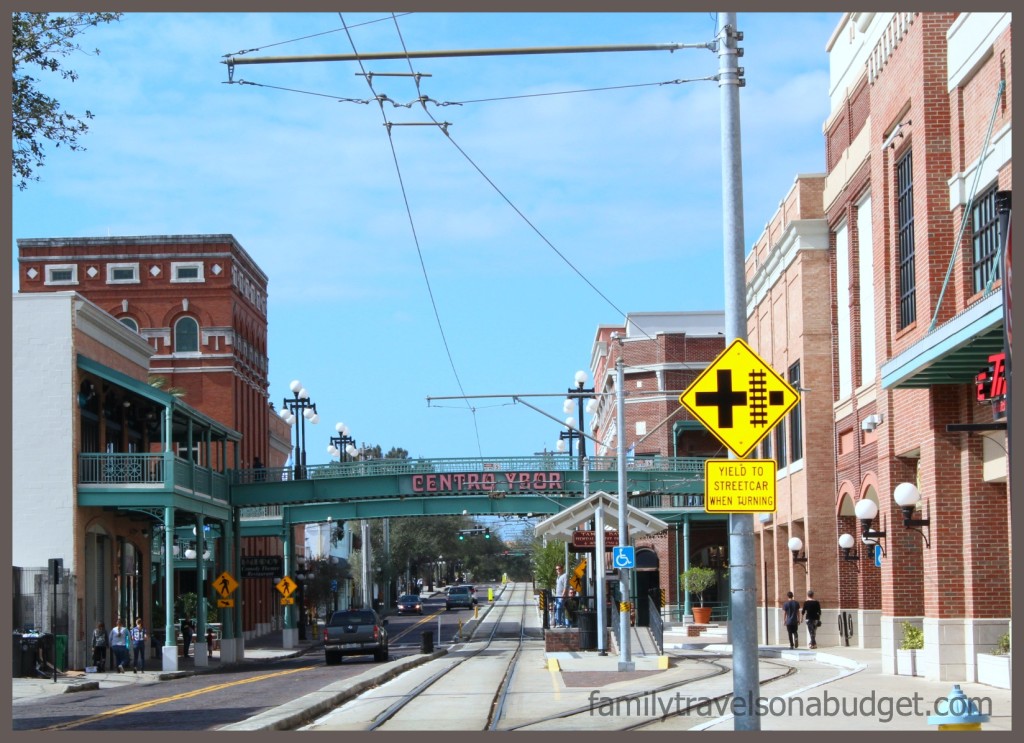 The Centro Ybor walkway over the city street and streetcar line.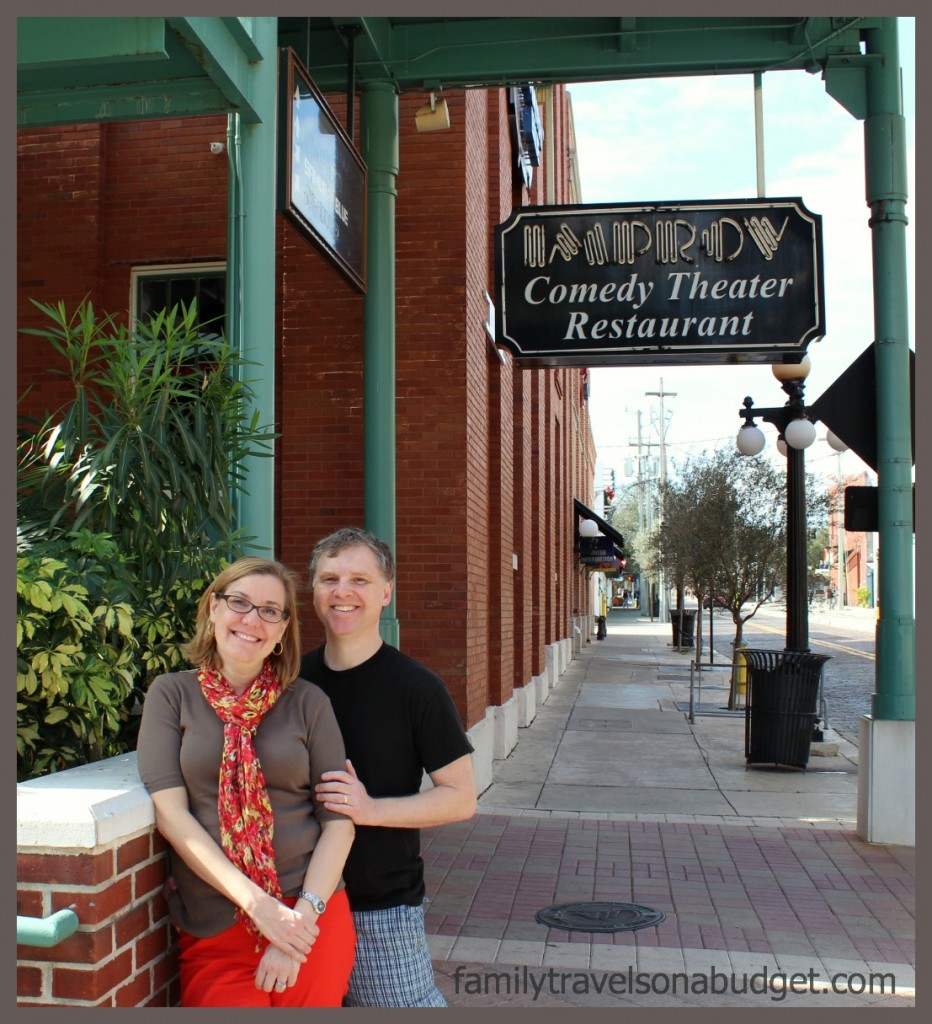 Look — I exist! I finally made it into a photo 🙂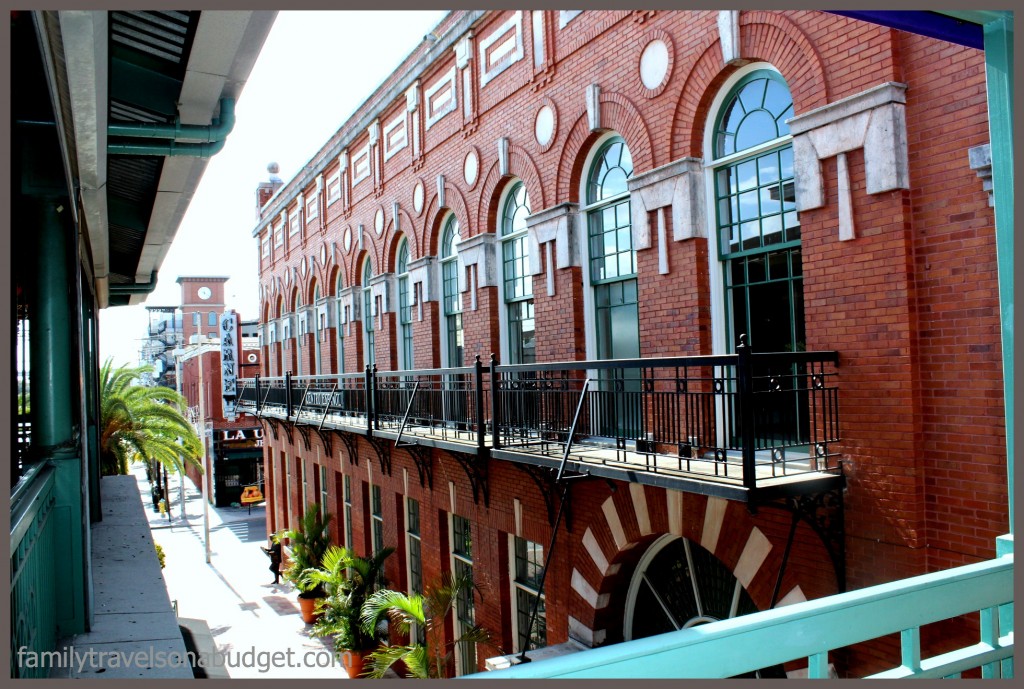 Ybor City architecture.
Getting to and from Ybor City
While the streetcar doesn't run around the clock, the TECO Line Streetcar System offers easy transportation to Ybor City from downtown Tampa. The Streetcar system was essential to Tampa business from the late 1800's through the 1920's, but was eliminated after WWII. The streetcar's return to Tampa provides easy, inexpensive transportation throughout the city. Not only that, but it's fun too!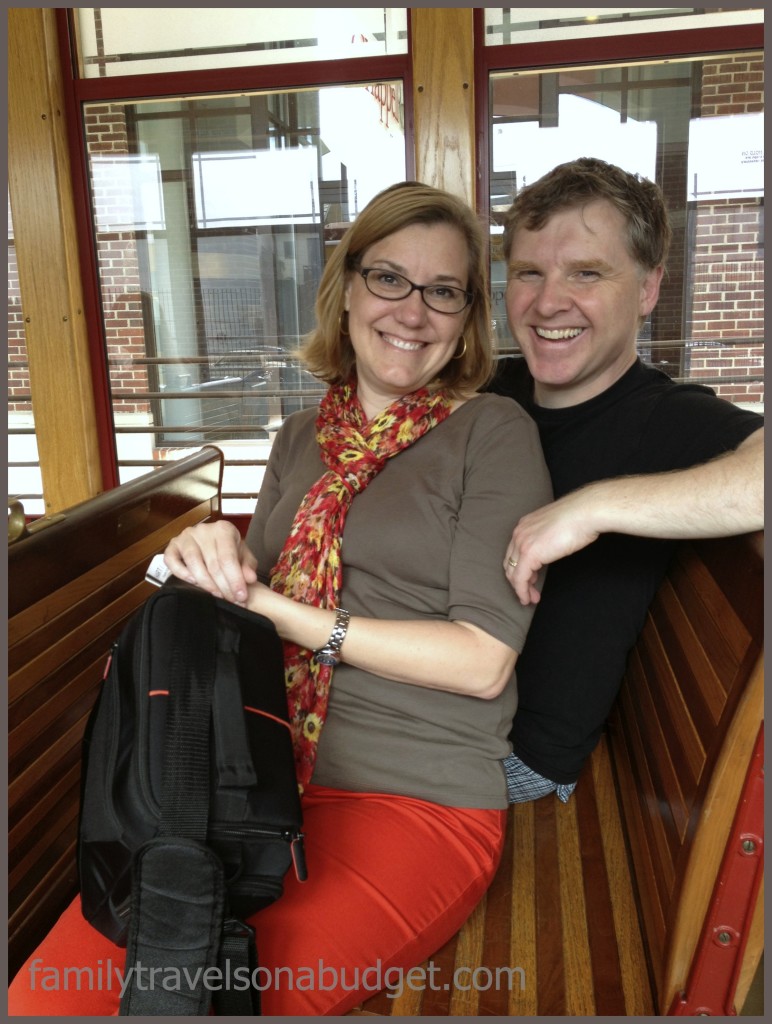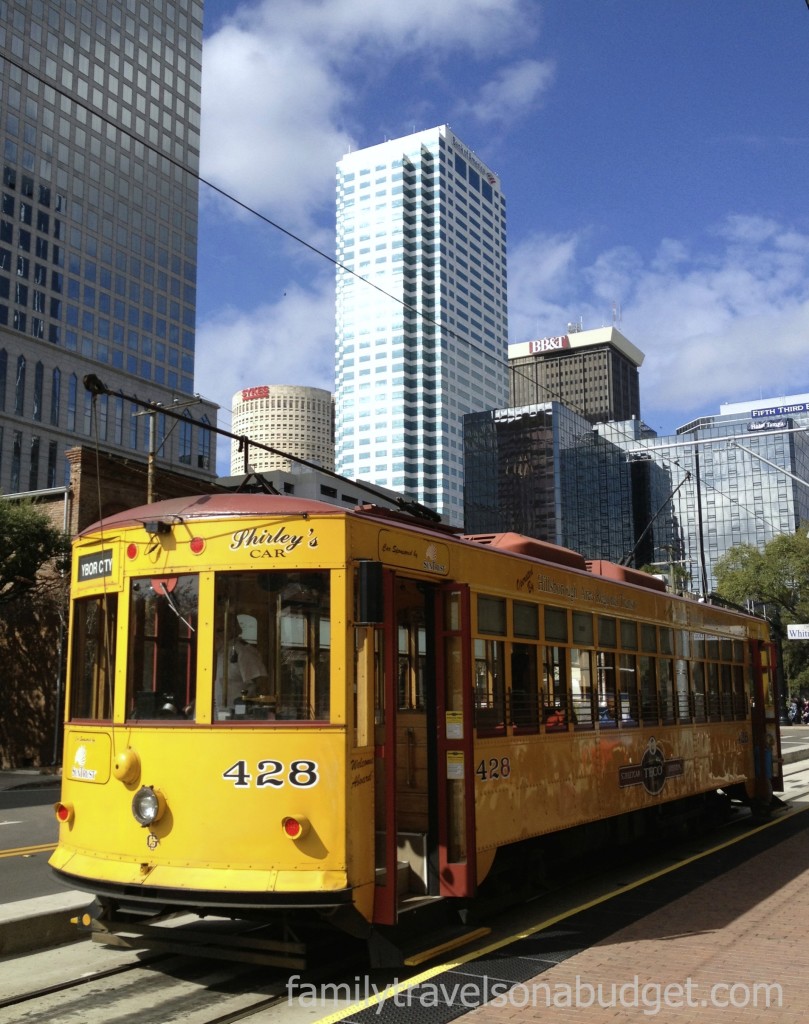 The end of the line in downtown Tampa. History meets the 21st century.
For more on the Tampa area, check out: