Exploring the Shenandoah mountains
Before the world turned upside down, I was looking forward to a quaint trip to the Shenandoah mountains to explore some of the small towns in the Shenandoah Valley.
While my trip to the Shenandoah Valley had to be canceled (let's say paused), that doesn't mean we can't take a virtual tour together, right?
And, when travel starts again, this might be a perfect place to consider — small towns, lots of wide open spaces and adorable little restaurants.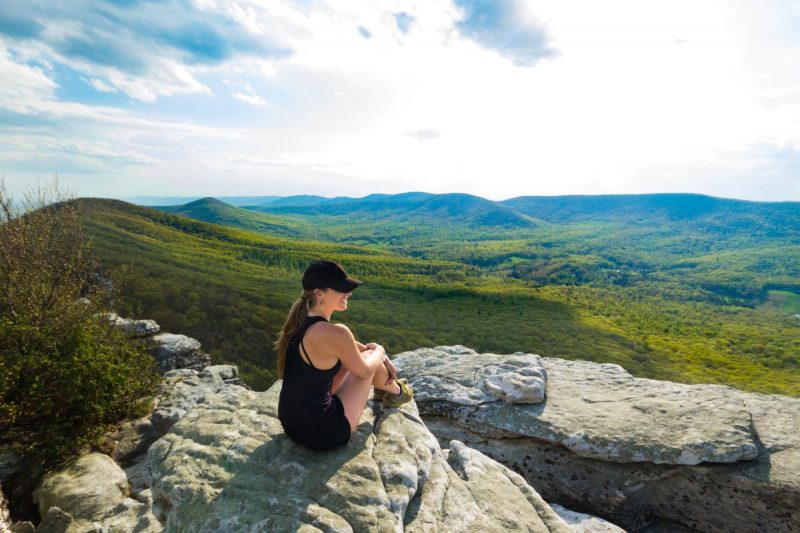 For now, join me for a virtual trip to Shenandoah County, VA?
Day one in Shenandoah County, VA
When I travel, I love to start the day with a really good cup of coffee!
Nancy's Coffee Bar is the perfect place for that (they're still open for carryout orders)! Located at 175 E. King Street in Strasburg, VA, Nancy's Coffee Bar uses locally sourced coffee beans from Red Rooster Coffee Roasters in Floyd, VA. Based on Facebook reviews, Nancy's Coffee Bar serves the best coffee in the region. It certainly looks good, don't you think?
Learn more about Nancy's Coffee Bar on their site, including up to date hours and exciting giveaways in honor of their first anniversary!
Take a self-guided tour in the fresh mountain air
Properly fueled with a fresh cup of coffee, take a self-guided tour of the Stuafferstadt Mural Tour in this charming town nestled in the Shenandoah Valley area.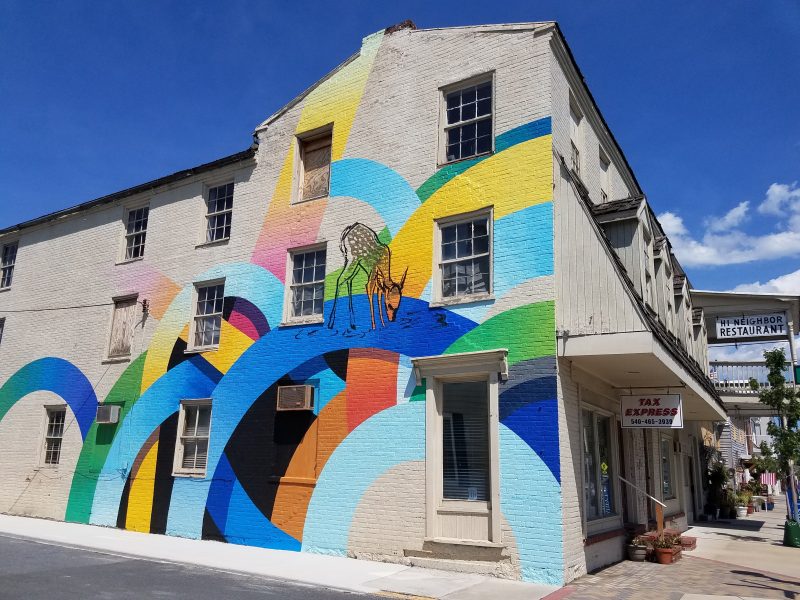 The Staufferstadt Mural Project is an ongoing public-art initiative installing murals in downtown Strasburg, VA. Staufferstadt Arts works with world-renowned muralists to produce work that is location-sensitive and tailored to speak to the local community.
With the goal of creating a collection of contemporary public art of the highest quality, Staufferstadt Arts aims to create an atmosphere welcoming to visitors to the Shenandoah Valley while also serving as cultural inspiration for the locals, engaging the community to imagine a vital future where anything is possible.
If you've followed my blog for a while, you may know that my son is an art student — and a huge fan of community art. This art installation is such a reflection of the community. It is FREE and outdoors.
Whether you're a local looking for something to do outside the house, taking a roadtrip on I-81 and in need of a place to stop and stretch your legs or lucky enough to be visiting this adorable town, enjoy the Staufferstadt Mural Project — and learn a little culture along the way.
Enjoy lunch at Old Dominion Doggery and Burger Shoppe
The afternoon schedule calls for hiking the trails of the Shenandoah Mountains, so it's probably a good idea to get a good lunch first!
What better place than Strasburg, VA's own burger shoppe?
With Virginia being known as the Old Dominion State with a history that pre-dates the Revolutionary War, it only makes sense that the Old Dominion Doggery & Burger Shoppe is spelled the old fashioned way. But, don't worry, the menu is contemporary and fun!
This restaurant in the heart of Strasburg, VA, at 133 East King Street, serves locally sourced grass-fed burgers and gourmet hot dogs. They also serve black bean burgers and salads, so there's something for everyone to enjoy.
While I'm not sure I would order it, I did find the Elvis Dog to be intriguing. Would you eat a hot dog topped with Smashed Banana, Chunky Peanut Butter & Bacon?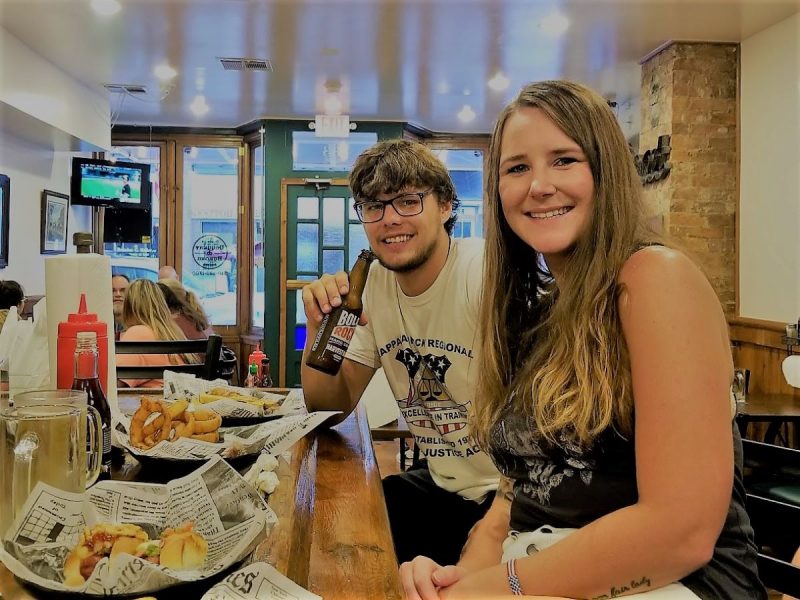 Hike the Big Schloss Trail at George Washington National Forest
Take a hike on the Big Schloss Trail at George Washington National Forest. The trail is relatively easy, at only 4.4 miles and 1,000 vertical feet, making it a good half day hike or leisurely day trip for people who enjoy the great outdoors.
New to hiking? Read our guide before you go!
Big Schloss peak, named by German immigrants to the area, provides excellent views of the Shenandoah valley. The Big Schloss outcropping is the perfect place to enjoy a picnic lunch or snack while soaking it all in.
The trail is closed right now, so take a virtual hike at their site — such incredible views! And, when parks and trails reopen, add this to your list of places to visit for some outdoor, healthy fun.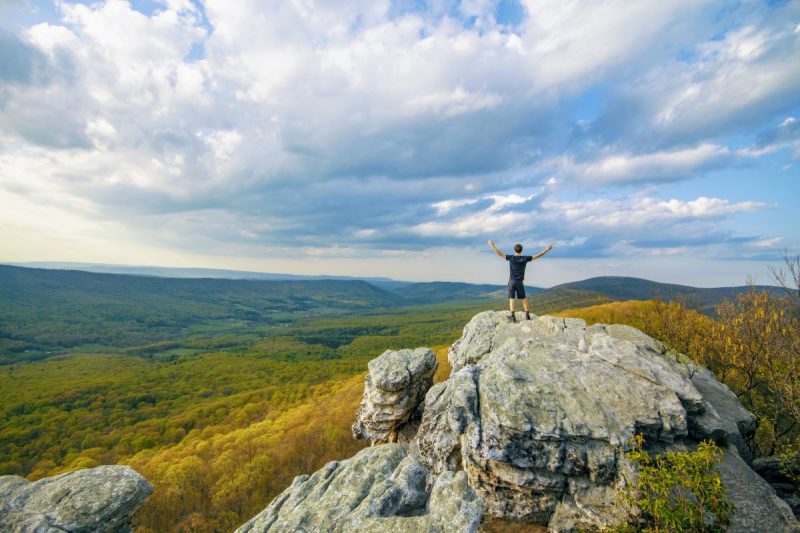 Refresh yourself with a cider tasting
The Winery at Kindred Pointe, located at 3575 Conicville Road in
Mt Jackson, VA, is a fabulous winery and cidery tucked away in the Virginia mountains. This region has long been known for its amazing Virginia wines, but cideries have made a comeback!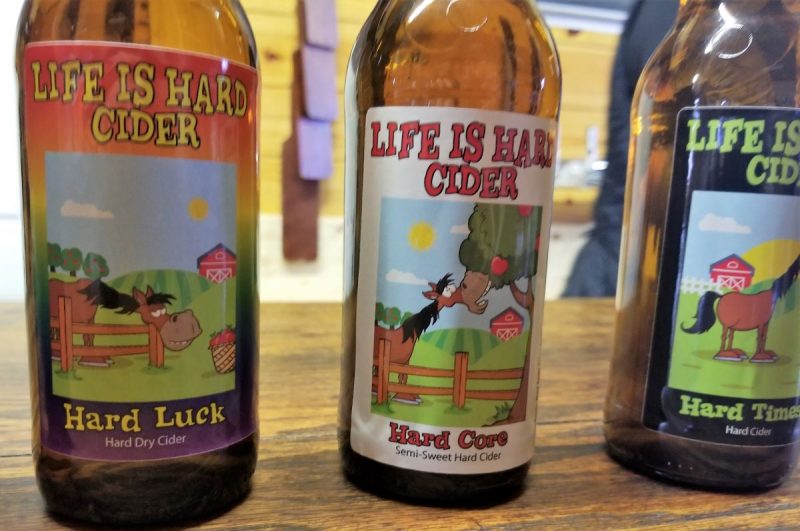 I'm partial to cider, and the ciders here at Life is Hard Cider look amazing, especially Hard Core and Cinnifool. All ciders are made on site by owner/winemaker Bruce and his brother John.
I want to know who has the fun sense of humor that inspires their labels.
Nearby? You can call ahead for curbside pickup. Here's the number: (540) 477-3570.
Chow down on southern fried chicken
One of the best places to eat after a fun day exploring the Shenandoah mountains is at Southern Kitchen, 9576 S Congress St, in New Market, VA.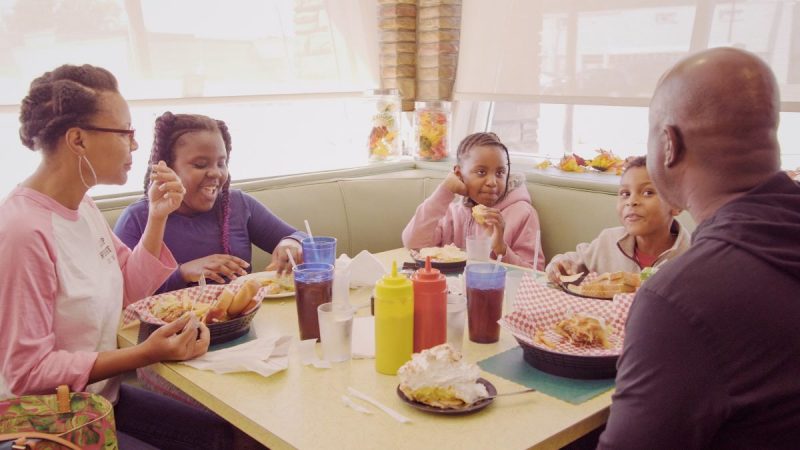 Southern Kitchen, which has been serving the public since 1955, is famous throughout the Shenandoah Valley for its amazing southern fried chicken and mile high pies. I have been talking about this dinner — as in making my husband jealous — for weeks, and look forward to eating there when travel resumes.
By the way, when traveling on I-81, Southern Kitchen is just a few blocks from the interstate, Exit 264. Skip the fast food as you pass through, and stop here for a great meal instead!
Save room for dessert!
Check into the hotel
There are many hotels, inns and bed & breakfasts in Shenandoah County to suit each guest's needs.
Explore hotel options with our partners
For a relaxed stay, consider the Shenvalee Golf Resort located at 9660 Fairway Drive in New Market, VA.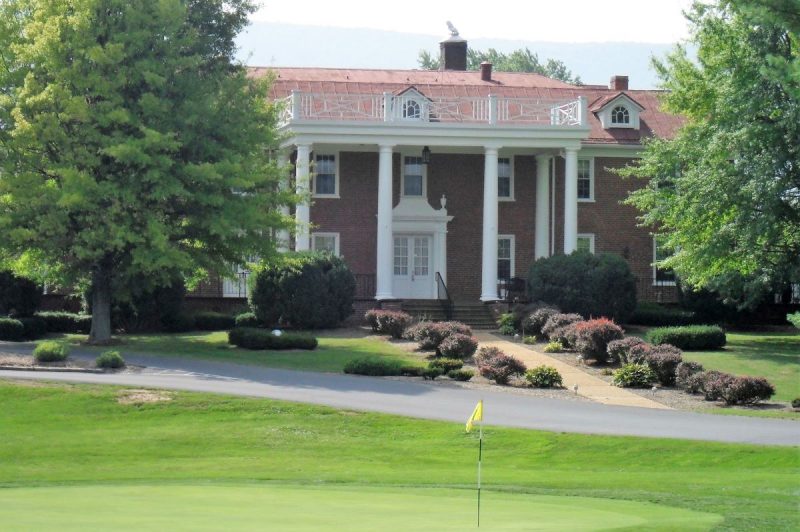 The resort includes 42 motel resort rooms overlooking the pool or the golf course as well as the Fairway House, which sleeps up to ten and sits at the first hole of the Miller Course on the resort with great views of Massanutten Mountain.
Besides the motel, resort amenities include three golf courses, the pool, onsite restaurants and much more — convenient to everything in the Shenandoah Valley.
Less than a mile from I-81, it's a convenient place to stop for an overnight stay traveling through the area.
Play fling golf
After a relaxing night and tasty breakfast at the hotel, go outdoors to enjoy a fun game of golf!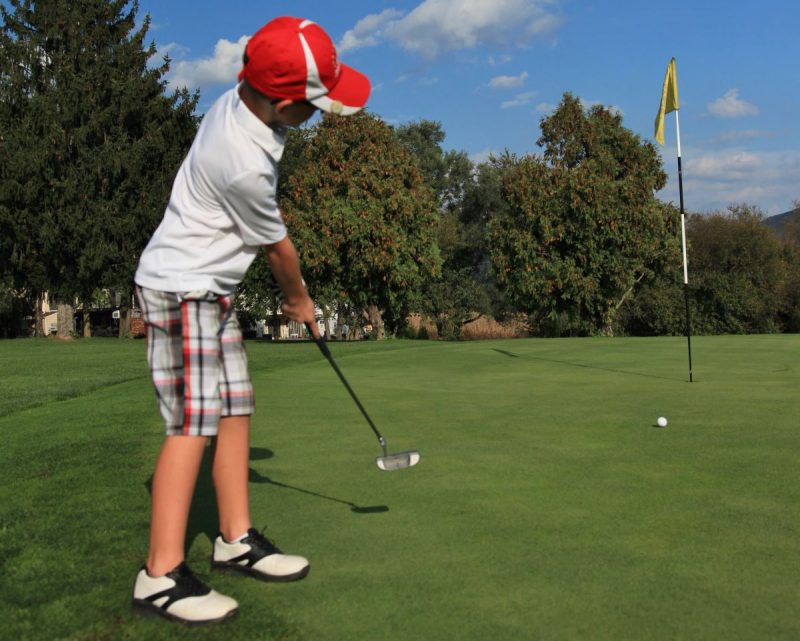 I learned last year, that you're never too old to learn to play golf!
But, I am smart enough to know I'm unlikely to master the game anytime soon. At Shenvalee Golf Resort, there's another option — fling golf!
Fling golf uses just one club. Players "fling" the ball toward the cup, a skill a bit easier to master. On the green, golfers use the fling club's putter edge to putt the ball into the hole, just like regular golf.
It's a little easier to learn — or so I've been told — and sounds like a lot of fun!
A great thing about golf, whether regular golf or fling golf, is the sport can be enjoyed even while social distancing is part of our world!
Click here to learn more about Shenvalee Golf courses and rates.
Keep exploring the Shenandoah mountains
There's lots more to enjoy in these cute towns of Shenandoah County just off I-81 in the beautiful Blue Ridge Mountains!
Check out these ideas:
Hike the Woodstock Fire Tower Trail, and climb the tower to enjoy the amazing mountain views from the top!
Explore on horseback on the many horseback riding trails in the area. I've been riding with the team at Fort Valley Ranch and appreciated the care they took with my inexperienced riders!
Take a scenic drive through the gorgeous countryside! If you like covered bridges as much as we do, a drive to the historic Meems Bottom Covered Bridge just off Route 11 is a great option. The bridge is part of the Shenandoah County Wilderness Trail and is registered on the National Register of Historic Places!
The Shenandoah Valley region is known as the breadbasket of the Confederacy and was critical to Civil War strategy for the North and the South. Whoever controlled the valley, controlled a significant part of the food supply.
Today, agriculture continues to be an essential part of this region's economy. Agritourism, such as you-pick fruit farms, petting zoos and even a llama farm, play an important role in the region.
I can't think of a better way to explore the great outdoors than by picking berries or meeting some adorable llamas! Learn more here.
On my last trip to the area, I got to meet the llamas at Posey Thisisit Llama Farm. They loved posing for the camera!
I hope you enjoy this virtual tour of this part of the Shenandoah Valley as much as I enjoyed writing about it. To learn more about everything this charming, historic area has to offer, go to Visit Shenandoah County. I think you'll enjoy the "visit."
Pin it for later
We can't travel right now, but hopefully soon. Shenandoah County, with lots of wide open spaces, is a great option to explore with the family! Pin this post for later to make trip planning easy!
And when you go, tag me on social media. We'd love to see what you discover when you go exploring the Shenandoah mountains!