The 7 Day Cruise Packing List: An essential cruise wardrobe guide
Updated March 2023
Knowing what to pack for a 7 day cruise can be overwhelming, especially for first time cruisers, so a cruise packing checklist like we have here really helps.
With this cruise packing checklist, you will know how to pack for a 7 day Caribbean cruise so so you don't forget the important things.
With a complete cruise packing list like ours, you can check off each item as you pack for your 7 day Caribbean cruise. Then, you'll know you've packed everything you need to enjoy your vacation.
This post also includes answers to questions like:
Can you take snacks on a Carnival cruise? (Yes, with limitations)
Can you take a CPAP machine on a cruise? (Yes… we'll tell you how below)
Can you take an iron on a cruise? (No… and please don't try to sneak one on, either. It's a serious safety issue!)
Can you take sports equipment on a cruise ship? (Yes, with some limitations… but there are regulations for when to use the equipment)
Let's get to that 7 day cruise packing list, and all the tips and hacks you need to cruise like a pro, whether you're cruising on a budget or you're in a luxury suite.
Quick and easy cruise packing checklist
TL:DR If you want the answer fast, without all the cruise packing tips and hacks, here's a quick cruise packing checklist of what to pack for a 7 day cruise:
Daytime: Swimsuit, cover-up, 4-5 pairs of shorts, 5-6 shirts, and wardrobe essentials.
Evening: Dress-casual slacks and collared shirts for men, and slacks/skirts with tops for women or dresses.
Formal and themed nights: Suit and tie for men, dressy dress for women, and theme night clothes per cruise line suggestion.
Bathroom supplies.
Cruise essentials to make the most of your cruise experience (Shop cruise essentials here!)
For those, like me, who prefer more details, read on for our complete 7 day cruise packing list, including bonus tips and hacks to make it easier!
How to pack for a 7 day cruise: Women's cruise packing list with tips!
When you think about how to pack for a Caribbean cruise, it can be hard to figure out how everything will fit. Use these cruise packing tips to make it easier:
Choose one color palette and build around that. I love navy — and use it for a base when I cruise. My pants, shorts, dresses and accent pieces all coordinate around that one color.
Pack a few pieces of jewelry to mix and match throughout the cruise.
Add layers — you'll want a sweater or wrap for breezy late nights on the top deck or for air conditioned shows in the theater.
Bring gym clothes if you plan to climb the rock wall or work out.
Consider two swimsuits when you pack for a 7 day cruise because it can take a while for one to dry.
Pack one pair of dress shoes, a pair of daytime shoes, and gym shoes if needed.
Add on anything you might need for shore excursions — rash guards, water shoes or a hat.
What to pack for a Caribbean cruise: Men's cruise packing list with tips!
We use a great strategy to pack light for the guys, even when we pack for a 7 day Caribbean cruise! Wear a casual shirt to dinner (except on formal nights), then wear that shirt another day later in the trip for a shore excursion, so the shirt is used two days not one.
That is the easiest way you avoid over packing for your cruise vacation.
For formal and semi-formal nights, my husband wears the same suit. On formal night, he wears the tie and jacket. On semi-formal night, he either goes with a fun tie (or no tie) and skips the jacket. Pack two swimsuits, five casual daytime outfits, essentials and accessories.
How to pack for a cruise: Cruise packing list for kids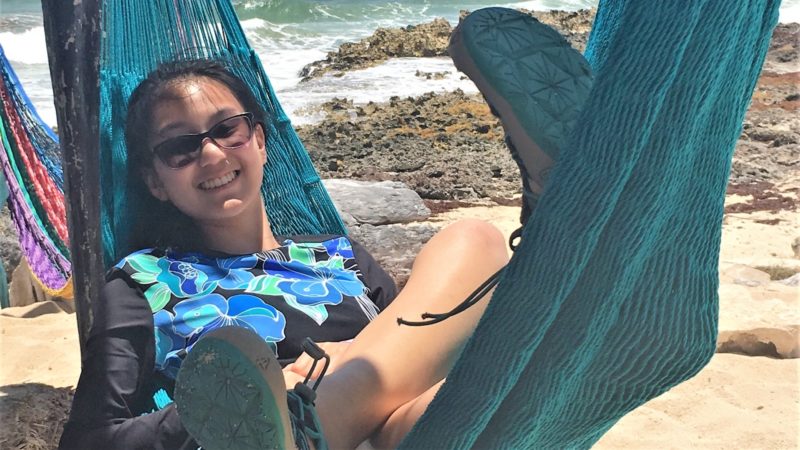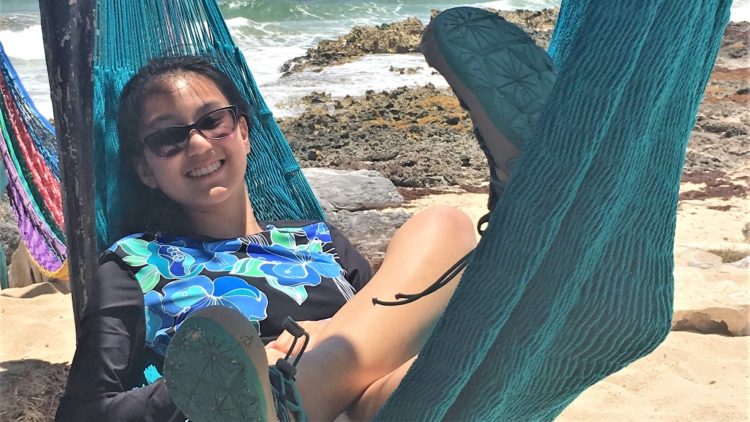 Let them be kids! Pack nice outfits for formal night, but something they can be comfortable in. Pack seven outfits (a couple extra for babies), two swimsuits, a jacket, sweater or hoodie, and comfortable shoes!
Our daughter lives in a swimsuit with shorts and t-shirt on a cruise ship, and then dresses in a sundress with sweater for dinner. She loves the simplicity! So do we.
I recommend comfortable sandals with a heal strap like these so they don't slip and fall!
Cruise wardrobe essentials: What clothes should you wear on a cruise?

Twenty years ago, cruising was a luxury.
People dressed up for dinner just about every evening. It was hard to pack light for a cruise.
Today's travelers prefer a resort casual vibe and less luggage (thanks airline restrictions), but most cruise lines still offer a formal night, theme nights and the like. Knowing how to pack for a 7 day cruise can save you money on airline luggage costs and make sure you also have everything you need for a great vacation!
When you use our 7 day cruise packing list, you can fit everything you need for a week-long cruise in one suitcase!
Speaking of luggage! Need some?
This one is fabulous!!! I have been using my Chester Travels bag for years — and my husband takes it if he travels without me. It's spacious — especially for the size — and durable. I absolutely love this bag!
And, if you want to pack more in less space, we cannot recommend the Well-Traveled compression packing cubes highly enough. On a scale of 1-10, my husband (a soft spoken guy who rarely raves) gives them a 10! In fact, he likes them so much, he was even willing to help me pack! These packing cubes unzip to expand to twice their size. Just fill them with clothes and then zip the bag to compress the packing cube. You get twice the stuff in half the space!
What else to include on your 7 day cruise packing list
Cruises are almost all-inclusive, so you don't need to bring a whole lot of extras. When you're thinking about what things to put on your cruise packing checklist, pack the things you really need and leave the rest behind.
We bring sun essentials, like a beach bag, sunscreen and sunglasses. We also bring our cell phones and chargers, though we try to leave the computers at home! Books or Kindles are great to relax on sea days.
A special note on sunscreen: Many Caribbean nations now require cruise passengers to use reef friendly sunscreen to protect the ecosystem! The sunscreen we recommend is reef friendly (as of this writing).
It's also important to bring all required cruise documents: boarding passes, reservation confirmations (including any shore excursions booked before the cruise), required identification (a passport is best) and cash/credit cards. That's about it!
But it's easier when you use a printable cruise packing checklist to keep track of everything!
What can you not bring on a cruise?
When working on your cruise packing checklist, it's almost as important to know what not to pack for a cruise! If you pack something that is not allowed, it will be confiscated at the luggage screening.
On all cruise lines, weapons, illegal drugs, flammable liquids, irons, candles, and most small electrical appliances are banned. Curling irons and flat irons are allowed for hair, but I mostly go with a pony tail!
Because cruise line policies change, it's best to check what's allowed before you go. Here's a link to the four major family cruise lines' lists of prohibited items: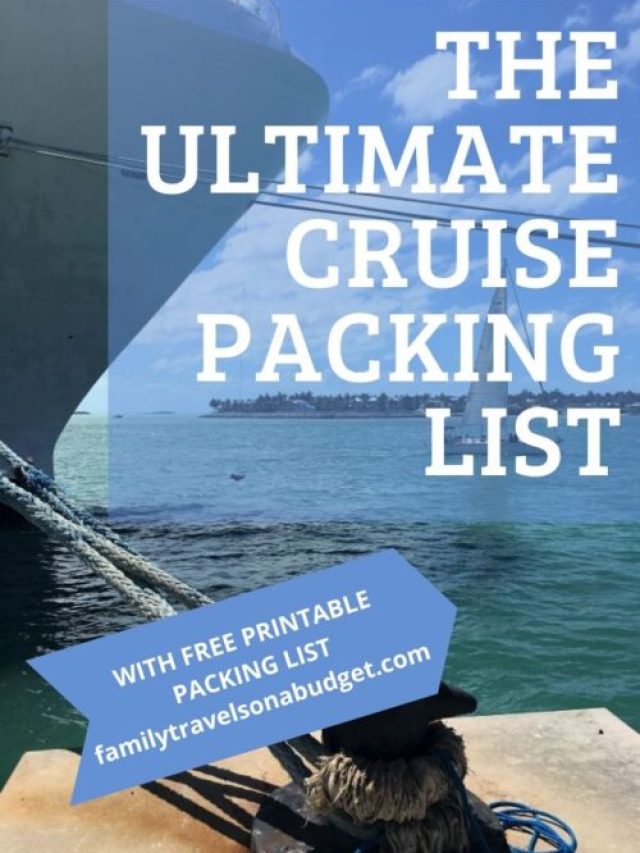 Cruising Questions Answered!
I've been asked many questions about cruising through the years. Here's a Cruise FAQ, which might be especially helpful for first time cruisers who want to know what to pack for a 7 day cruise or for a cruise to the Bahamas!
Can you take prescription drugs on a cruise? Yes! Prescription medications are allowed on a cruise. I recommend that you bring all medications in their original packaging. That way, if you get sick or injured, the ship's doctor has easy access to your medical information.
Can you bring an iron on a cruise? No! Irons are strictly forbidden because they pose a fire hazard. Instead, pack a couple of small bottles of Downy Wrinkle Releaser: Spray clothes, hang them in the bathroom while you shower, and they'll look great!
Can you bring weed on a cruise? No! While marijuana is legal in some states, it is not legal on a cruise ship. Instead, mellow out in a lounge chair on the pool deck!
Can you bring alcohol on a cruise? Probably. Most cruise lines allow you to bring one or two bottles of wine on board, but the uncorking fee is pretty hefty! Check with your specific cruise line to make sure you know what's allowed (see below for a link to the most popular family cruise lines)
Can I bring my sports equipment? Yes and No. On the ship, all sports equipment is provided. You cannot use your own, and that includes pool noodles. But, if you plan a shore excursion, you can take your own equipment if it's not provided. If you're planning on a relaxed beach day shore excursion, I found these great inflatable pool noodles. They pack flat and are great for floating on those Caribbean blue seas! Hoverboards, electric bikes and scooters are not allowed.
Can I take snacks on a Carnival cruise? Yes and No. Prepackaged snacks are allowed on cruise ships, but homemade foods, beverages, fresh fruits and vegetables and fish are not allowed on board. That includes shore excursions. If you buy fresh fruit or a beverage on a shore excursion, finish it before returning to the ship. It will not be allowed on board. If you take a deep sea fishing excursion, you must arrange to have your fish shipped home. It cannot be brought on board either.
Can I take my CPAP machine on a cruise? Yes. Your CPAP machine should be carried in your carry on luggage. If you bring your own distilled water, it also needs to be hand carried on board. It might be easier to pre-arrange the purchase of distilled water through the cruise line.
Do I need to pack beach towels? No. The cruise line provides beach towels for use on board and for shore excursions. Cruise staff usually passes towels out as you leave the ship and has bins available to drop them off when you return. NOTE: If you sign out a towel and don't check it in on return, you might be charged the cost of the towel.
Do I need a passport for a cruise? Yes and No. If you are an American cruising from a US port and returning to the same port, you don't technically need a passport. But, you do need an enhanced driver's license and government issued birth certificate if you don't have a passport. However, since most cruises visit foreign countries, it's best to have a passport in case you should become sick or injured.
Book your Caribbean Cruise Getaway through our partners — Get onboard credit and other great perks!
What are the rules for cruise luggage?
Most cruise lines don't have a set limit on luggage, but when you're trying to figure out how to pack for a cruise to the Bahamas or things to take on a Caribbean cruise, remember that less is more!
You can only store two or three bags under your bed, so space is tight.
And if you are flying to the cruise port, you are limited by airline limits — usually one to two bags per person. (Still storing that much is tough in a small cruise cabin!)
My favorite cruise luggage is the Chester Travels bag — great name, eh? It's awesome for so many reasons:
It's easy to pack with two compartments that zip closed. The space between holds a couple dresses or blouses without slipping so they don't wrinkle.
The luggage has sturdy wheels and a telescoping handle so it's easy to carry.
The luggage LOCKS so when I set it outside my cabin before going home, I know my contents are secure.
And, it's lightweight!
⇒ Purchase Chester Travels Luggage Here ⇐
Whatever luggage you use, make sure your cruise luggage tags are securely fastened to the handle of your luggage. That's the only way the cruise staff knows where to deliver your luggage. Before your cruise, you'll print out your luggage tags. You can tape them to your luggage, but I find cruise luggage tag holders to work better.
What to pack in a carry on bag for a cruise?
When you board the ship on embarkation day, the cruise terminal is pretty hectic. You'll drop off your marked luggage for the cabin stewards to deliver to your stateroom. But, the luggage might not arrive until close to 8:00 p.m., so keep essential items with you always.
---
---
You'll want to carry some items with you when you check in for your cruise. First time cruisers tend to carry more than more experienced cruisers — I know I sure carried too much on embarkation day my first cruise! This cruise packing checklist for your carryon includes everything you need to keep with you:
ALL cruise boarding documents (boarding passes, photo ID, passport, and anything else the cruise line requires). When I say what the cruise line requires, I mean requires! If you don't have the required documents, you can't cruise!
ALL medications. If checked luggage gets lost or delayed, you can't easily replace prescriptions. Read this article for tips on how to properly pack medications for travel.
Swimsuits. HINT: Have boys wear their swim trunks as shorts! If girls have 2-piece suits or tankinis, they can wear theirs under clothes, too. Simple cruise packing hacks make life so much easier, don't you agree?
A bottle of sunscreen.
Sunglasses.
All valuable electronics. If you must bring a computer, carry it with you. Cruise lines have computers available on-board, so consider using those instead. It's a whole lot easier!
Camera. Make sure batteries are fully charged so you don't have to carry those.
Valuable jewelry if planning to bring any. (I don't recommend it. Simplify with a few costume pieces and pack in checked bags.)
Diaper bag for younger kids with enough diapers and wipes, baby food/bottles, and a couple toys to get through 6 hours. (Of all the family cruise tips, this is my favorite. Think of what you'd normally pack for a one day outing. That's all you need for your carryon diaper bag.)
Some things you do NOT need in your carry on bag for a cruise. Just pack these items in your cruise luggage.
A change of clothes. You'll have access to your cabin before dinner so you can change. And if your luggage arrives late, don't worry! Dinner the first night is quite casual.
Beach towels. Towels are provided for guests by all major cruise lines. You can use them for shore excursions, but remember to return them to the ship or you'll be charged for them.
Chargers for electronics. Make sure phones, cameras, e-readers and computer are fully charged the morning of the cruise and pack the chargers in your checked luggage. Less is best for cruising carry-ons.
Some final cruise packing tips and hacks
1. After arriving at the port, take a photo of the luggage you plan to check at the cruise terminal.
When I travel, I always take a photo of my checked luggage. If my luggage gets lost — or held by cruise security — I can show staff exactly what the bag looks like, making it quicker and easier to retrieve.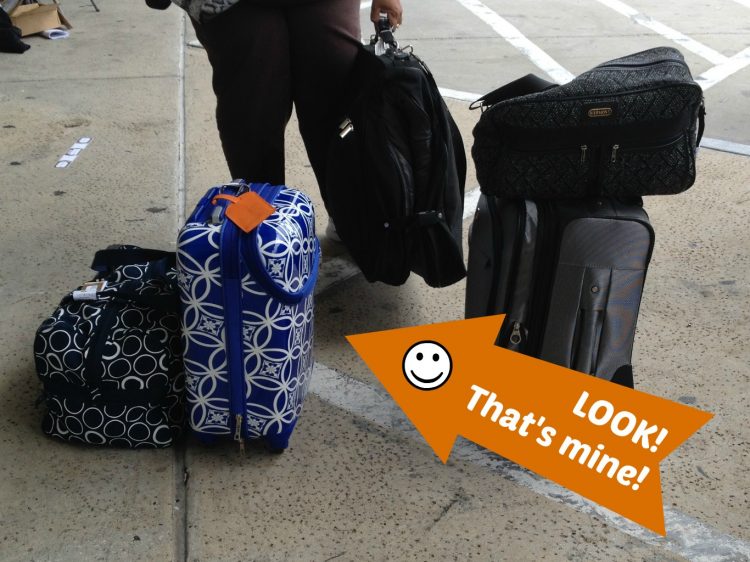 On a Carnival cruise with my mom, security held one of my bags because something apparently didn't look right to them. I went to guest services and showed them my photo. They retrieved my bag and explained it needed a hand search. Two minutes later, search uneventful, I had my bag and enjoyed a lovely vacation. I still don't know what looked weird to them.
2. Split items for passengers among all the luggage.
If traveling with someone else, divide your checked items into two suitcases. Put some of your stuff in each bag, and some of theirs in each bag. That way, if a bag gets lost or delayed, you both have something to wear. This is a great tip for all travel, not just cruise travel.
3. When in doubt, leave it out.
Okay, I think that phrase applies to writing, but it applies to packing for a 7 day cruise, too!
Ask yourself, "Do I need this?" If the answer is no, leave it out. If the answer is, "But if XYZ happens, I might need…." leave it out. How often does XYZ really happen?
To learn more about cruising:
Deciding which cruise line to sail can be tough. These articles can help you decide the best cruise line for you!
These articles answer most essential questions about cruising! I hope you find them helpful.