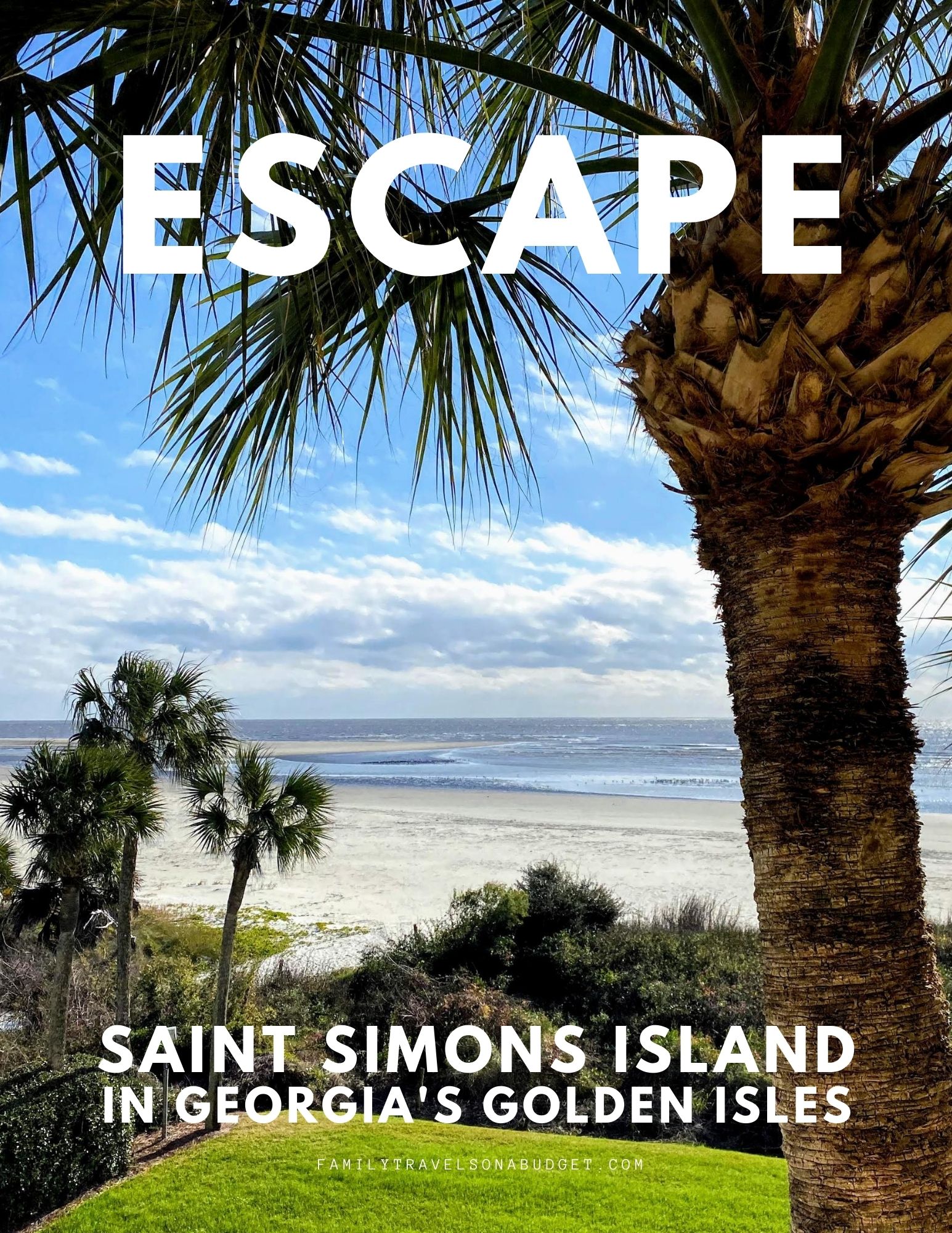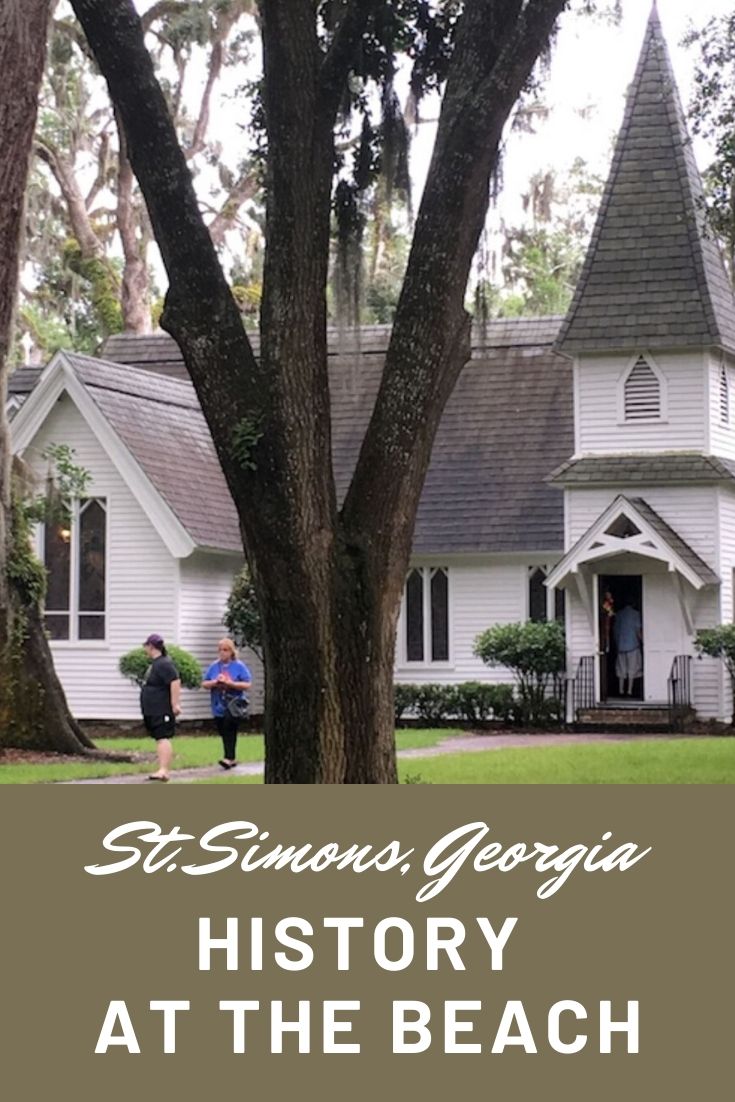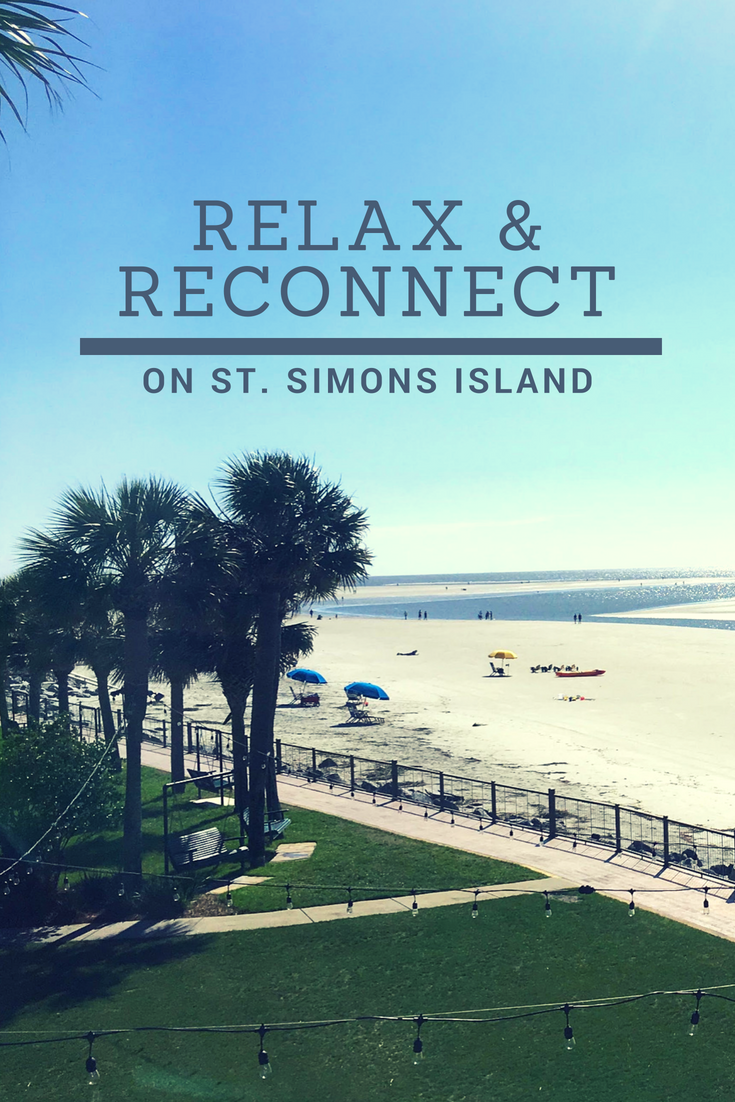 A trip to St. Simons Island, Georgia is a vacation dream come true.
With stunning views of the ocean, great restaurants, activities for every interest and a variety of lodging options, St. Simons Island, GA has something for everyone.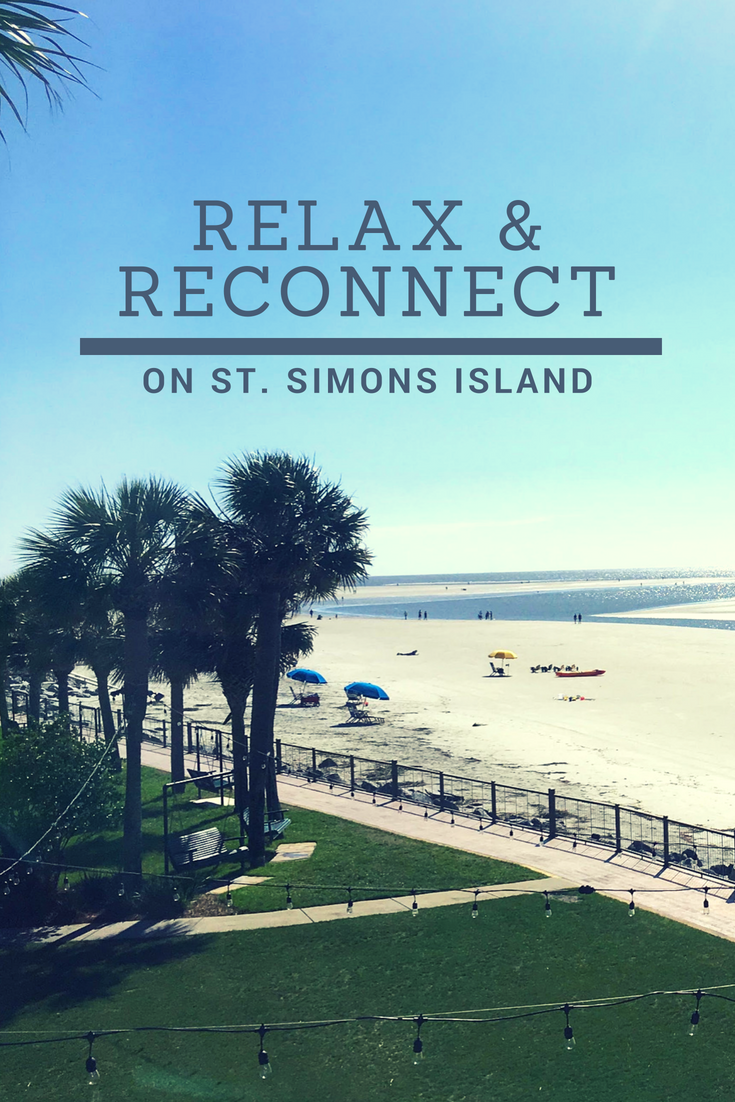 I took a vacation to St. Simons Island, GA as a hosted guest of the King and Prince Resort to learn about the Golden Isles of Georgia. I absolutely fell in love with the island's beauty and historic, southern charm.
If you're looking for a romantic getaway destinations, a girlfriends' getaway or a family beach vacation that can please everyone in your group, look no further. A vacation on St. Simons Island, Georgia — no apostrophe — is all you need.
Reconnect on St. Simons Island, GA
Of course, Saint Simons Island, Georgia has that coastal vibe that inspires relaxation simply for its beachy location. Wide, sandy beaches, balmy breezes and palm trees are enough for me.
But, to make it even better, we've gathered all the best things to do on St. Simons Island right here. There's no need to research? It's done!
So, let the relaxing begin.
Why vacation on the Georgia coast?
Sometimes, we go on vacation to explore and discover to places with lots of attractions, places like New York City and Washington, DC.
Other times, we travel to relax and reconnect, whether a family beach vacation, a romantic vacation for two or a girlfriend's getaway to enjoy time with special friends.
One of the best places to relax and reconnect is Saint Simons Island, Georgia.
Halfway between Savannah, Georgia and Jacksonville, Florida, it's easy to get to St. Simons Island. After all, travel stress is not the way to relax!
Once you get to St. Simons Island, the laid back culture of this community is quite evident. Winding streets lined with live oak trees draped in Spanish moss greet you as you cross the bridge onto the island, suggesting a slow pace of life.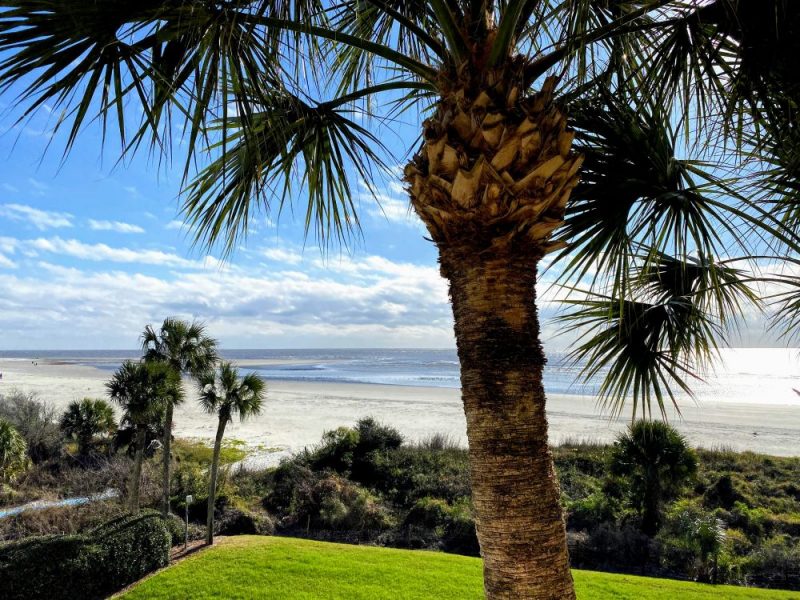 Closer to the beach, palm trees sway in the breeze as the sun glints off the sea. It's not hard to find a place to relax.
I'd say it's just about impossible NOT to unwind here.
What makes St. Simons Island special?
When it comes to beach vacations on the Georgia coast, St. Simons Island is one of the best. Besides the laid back vibe that encourages you to relax, there are a lot of fun things to do on Saint Simons Island.
When you want to relax and reconnect, this is the place to do it. Here are our top five reasons to make St. Simons Island, Georgia your next vacation destination.
1. Long walks on the beach.
St. Simons Island, Georgia has a long line of beaches along its eastern shore, all open to the public and great for walking, especially during low tide!
Because of its geographic location due south of Akron, Ohio, Saint Simons Island has the greatest tidal change anywhere on the east coast. That means that during low tide, walkers have a wide stretch of hard-packed, level sand to stroll along.
And, it's one of the most dog friendly beaches on the east coast!
>> Check out the complete vacation guide to travel with pets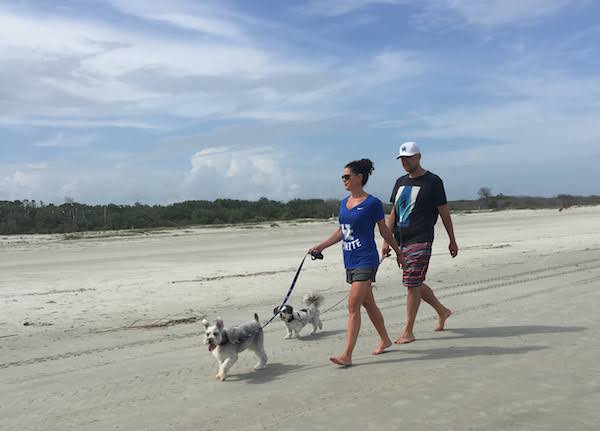 2. Candlelight dinners by the ocean.
At the King and Prince Resort, enjoy oceanfront dining at their signature restaurant, Echo.
Echo is the only oceanfront restaurant on the island, with indoor and outdoor dining available. The indoor dining room has a wall of windows that stretch from floor to ceiling to take in stunning ocean views. Outdoor patio dining under palm trees overlooks the beach.
You probably don't need my help imagining a romantic dinner by candlelight under the stars with the ocean waves providing a musical backdrop.
Echo's southern regional cuisine is prepared by Chef James Flack, who cares not just about the food, but the whole dining experience. His philosophy has clearly rubbed off — the staff at Echo is top notch!
>> Discover the best places to eat on St. Simons Island, Georgia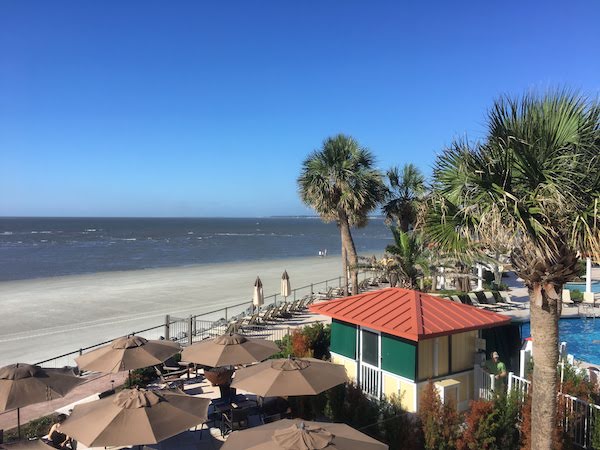 3. Explore slow!
Miles of bike trails wind through the trees, along the beaches and through the cute shopping areas on the island making it easy to explore St. Simons Island the slow way.
Rent bikes for a day to find things like the "tree spirits" of St. Simons Island or to the St. Simons Island Pier at Pier Village, a park with great views of the waterway.
We love pedaling along paved paths to find the nooks and crannies you just can't see from a car window.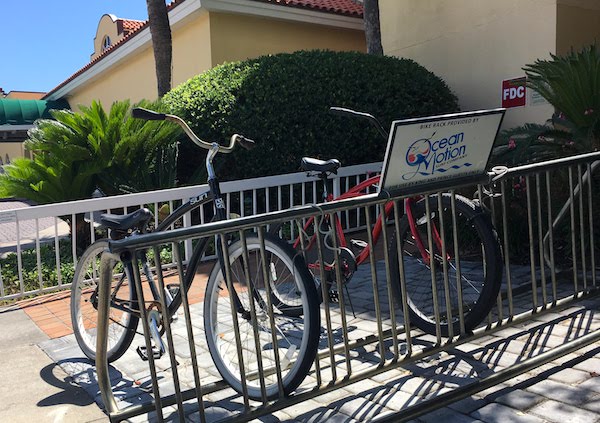 4. Take a trolley tour.
Another way to relax and explore is with a trolley tour of the island. On a tour, someone else does the driving and the navigating while a guide provides stories you just can't find in a brochure. Sounds good to me!
On a tour with Cap Fendig of Lighthouse Trolley Tours, listen to stories of the island's colorful history with stops at the Fort Frederica Monument, the historic Harrington School House and Christ Church, to name a few.
Cap Fendig takes his entertaining stories to the water, too. Enjoy a dolphin cruise, a fishing charter or a walk along the beach to learn more local lore.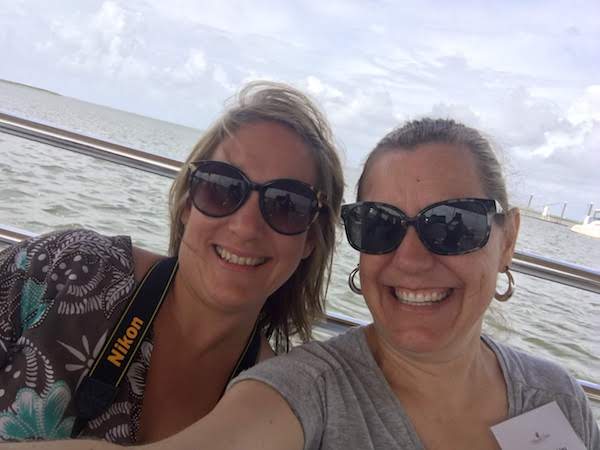 5. Climb to the top of the lighthouse.
When looking for things to do on St. Simons Island, a visit to the St. Simons Lighthouse should make the list.
The lighthouse and light keeper's house have been renovated with the house transformed into a lighthouse history museum. Interactive displays at the museum make it fun for kids (if you happen to be reconnecting with kids in tow).
For fantastic views of coastal Georgia, take the 129 steps to the top of the St. Simons Lighthouse. There are windows along the way where you can take a rest. They offer good views, too.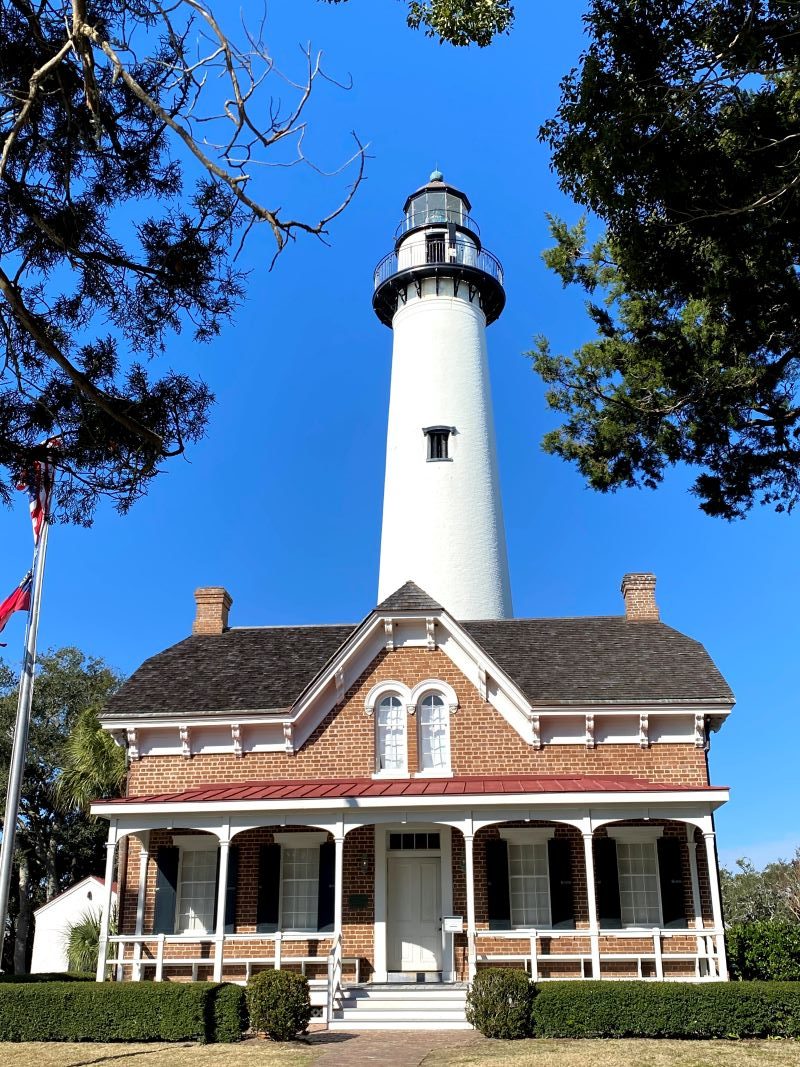 Don't you think we all need a few days to reconnect away from the routine?
Unwind with long, lazy days on the beach. Savor coastal cuisine or linger over an uninterrupted cup of coffee. Explore the past as you reminisce about your own love. St. Simons Island, Georgia is more than a place to reconnect — it's a great place to refresh!
Read more:
Want to learn more about St. Simons Island and Georgia's Golden Isles? Check out these great resources:
Special thanks to the King and Prince Resort for hosting my stay, to Cap Fendig and Lighthouse Trolleys and to all the people who welcomed us so warmly so we could learn more about this beautiful place.